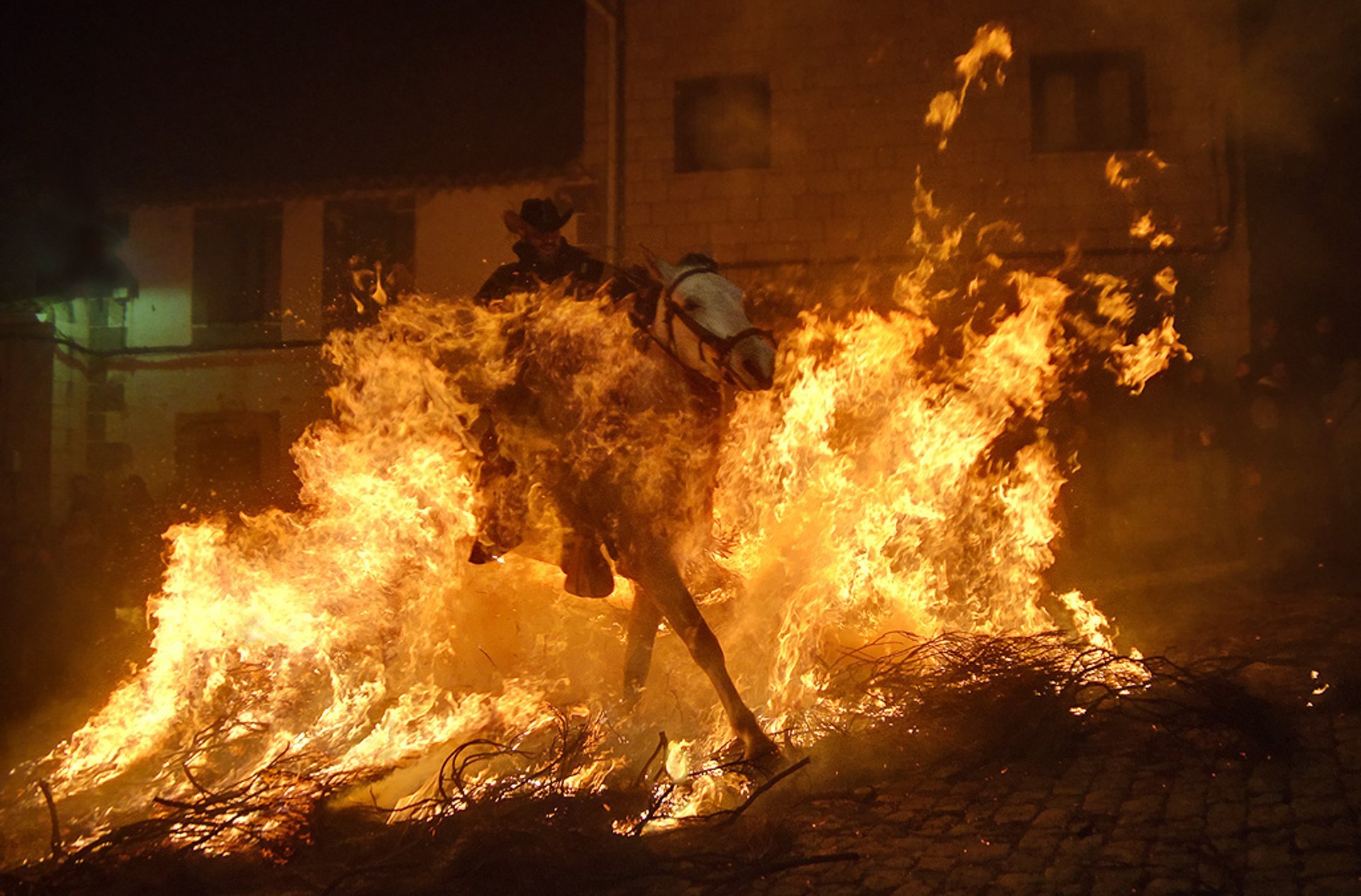 Spaniards are famous for their love of fiery fun. Similar to the Valencia Festival "Las Fallas" which regularly receives extraordinary acclaim, the "younger" colleague "Las Luminarias" is less known but just as spectacular. The Las Luminarias festival takes place on the eve of St. Anthony's day (January 16th) in the village of San Bartolome de Pinares near the eponymous capital of the province of Avila (approximately 100 km from Madrid).
Its traditions combine the pre-Christian magical rituals of local peasants with Catholic beliefs. About 600 villagers in the province of Avila annually gather on the outskirts of the city to conduct a fire ceremony for the purification of their horses. Those brave souls able to hold their mounts through the flames of a huge bonfire will be protected from diseases and other misfortunes for a whole year.
The fiery feast begins at around 7:30 pm at the signal of the church bell. The main event precedes the solemn procession along the central streets of San Bartolome de Pinares, led by the icon of Saint Anthony, who is especially revered there.
Find hotels and airbnbs near Las Luminarias Festival (Map)