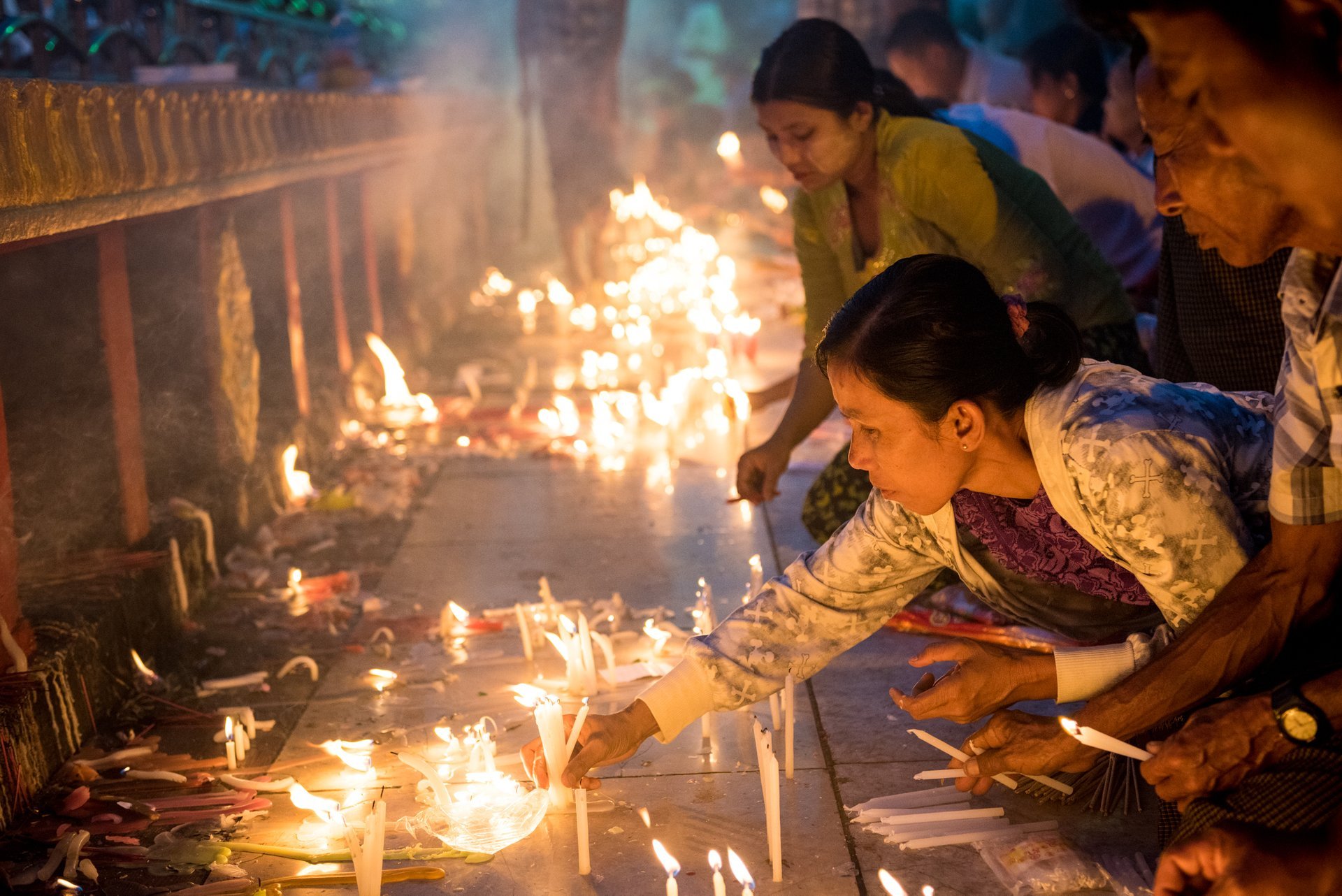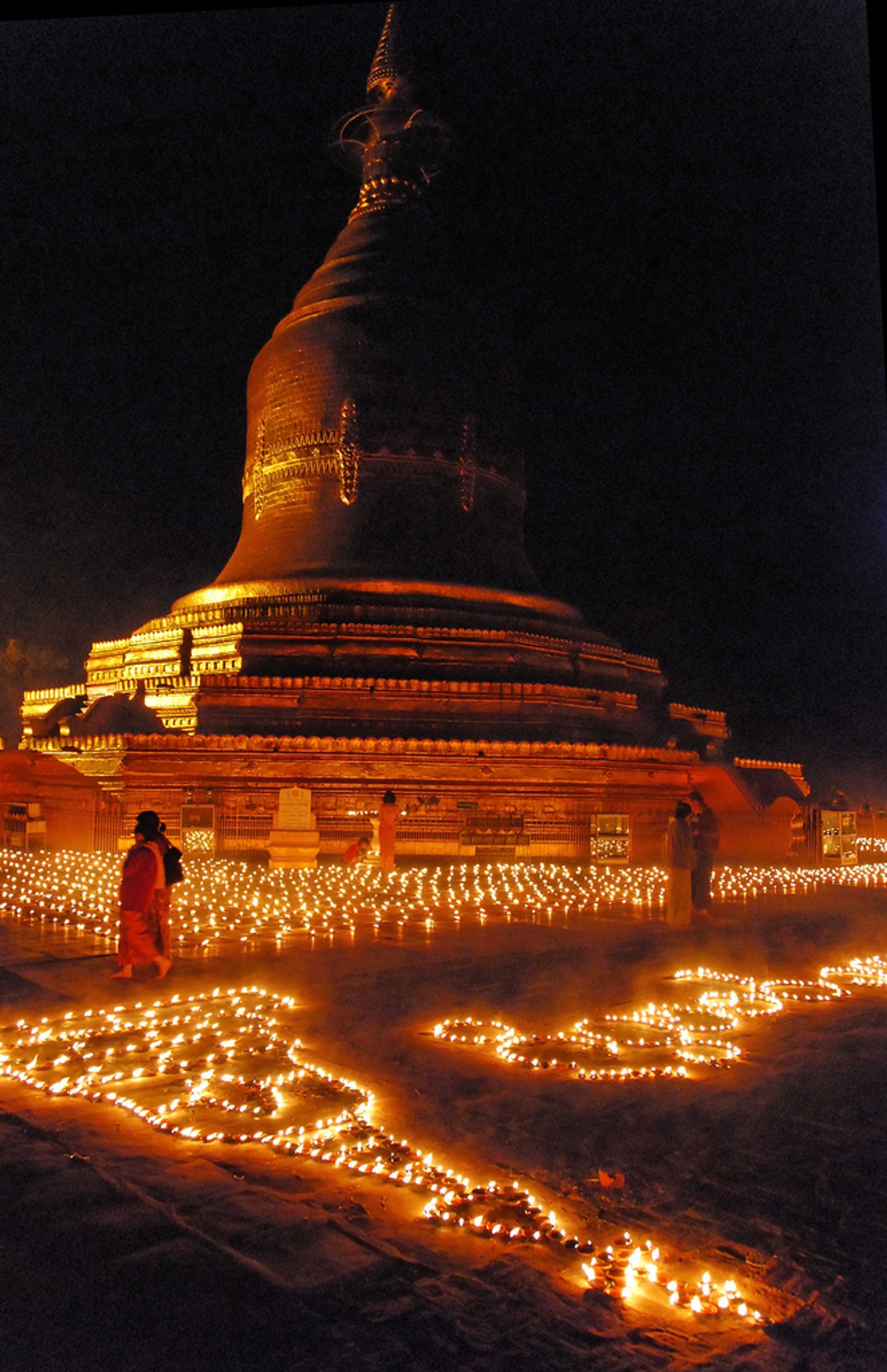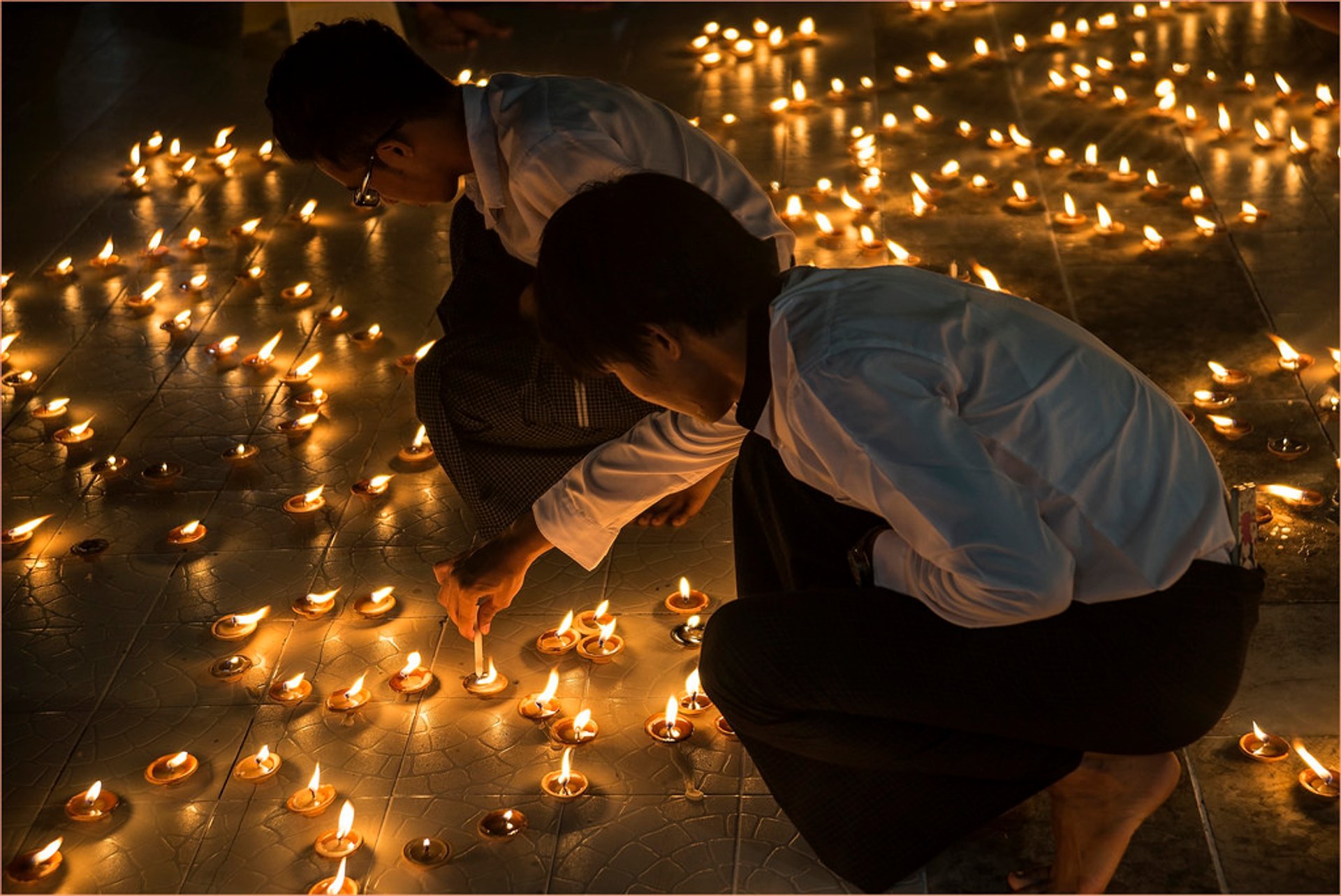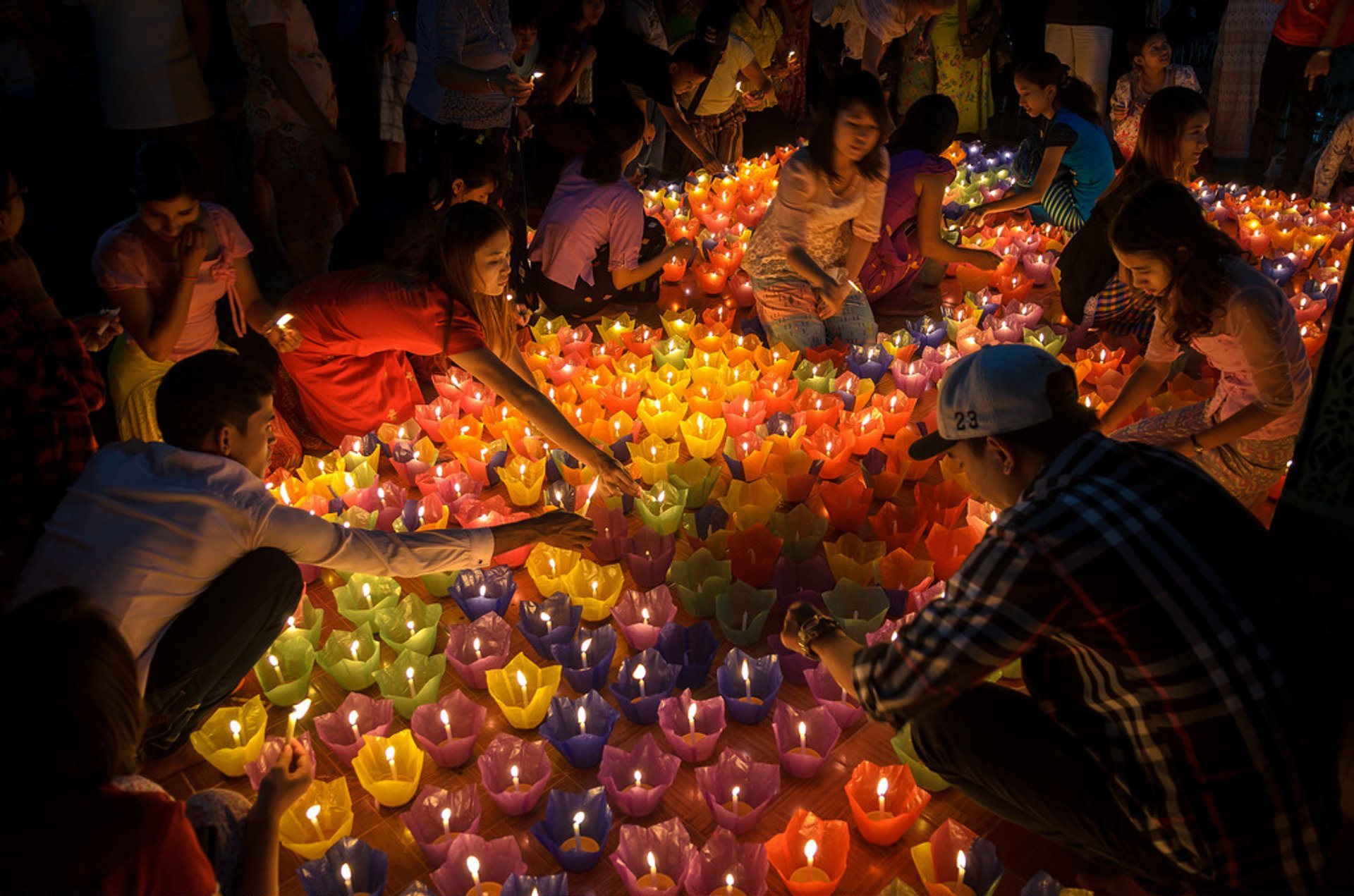 ©
Dominique Schreckling | Naungbo, Myanmar
See accommodations nearby
This festival is held on the full moon of Thadingyut in October marking the end of Buddhist Lent. The three-day Festival of Lights during Thadingyut symbolises the return of the Buddha from heaven while angels are lighting the path of his descent to earth.
During these days pagodas are crowded with people. The country is covered in colored lights and candles to welcome Buddha's descent from heaven. The streets are full of people strolling through the markets and food stalls. They celebrate this time with traditional open air performances and concerts.
It's the end of Buddhist Lent, and it means there is an abundance of music and dancing everywhere. It is not only a time of joy but also of thanksgiving and paying homage to teachers, parents and elders, and asking pardon for any committed misdeeds.
The celebration can be experienced at its most splendid in Yangon or at Inle Lake.