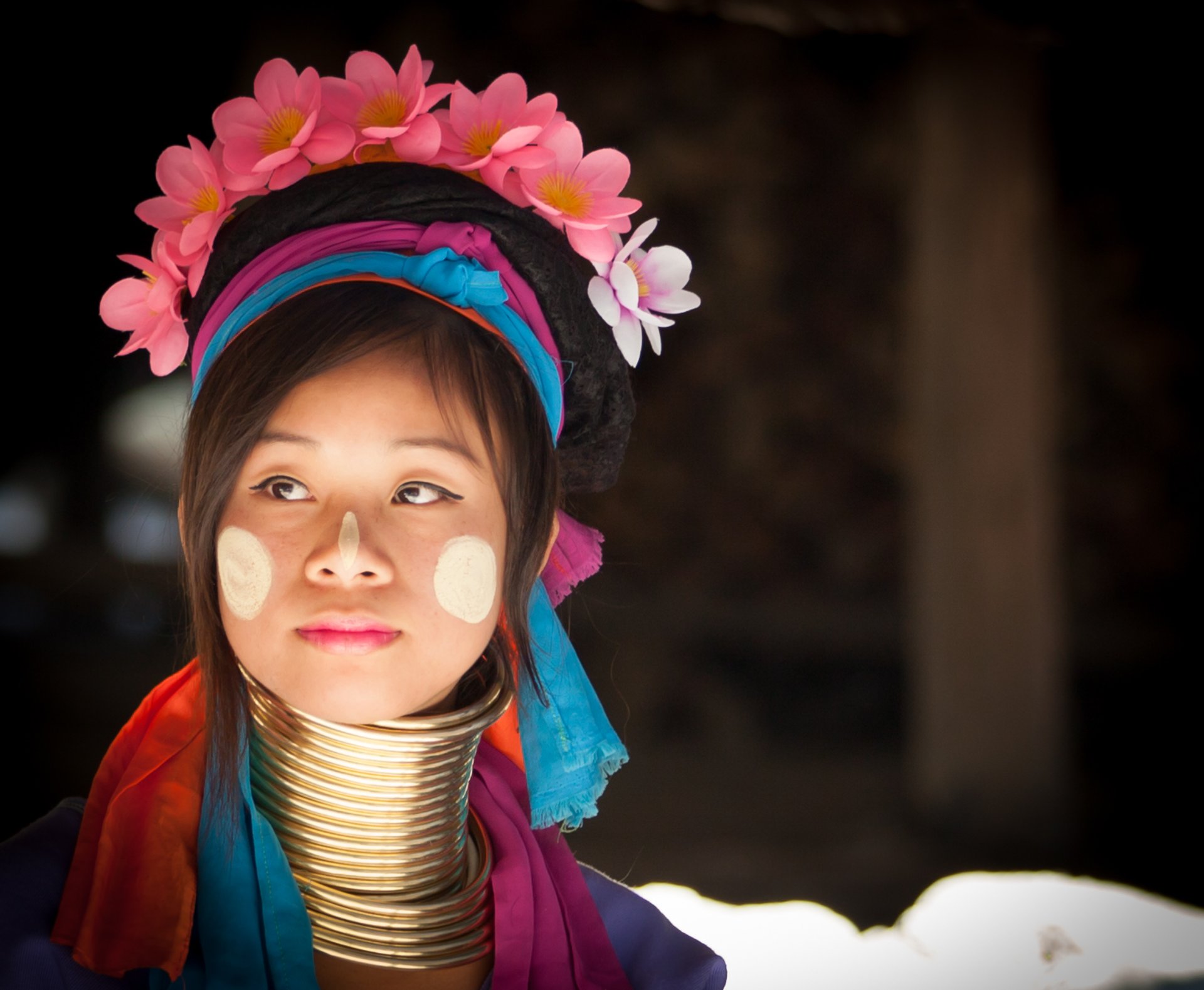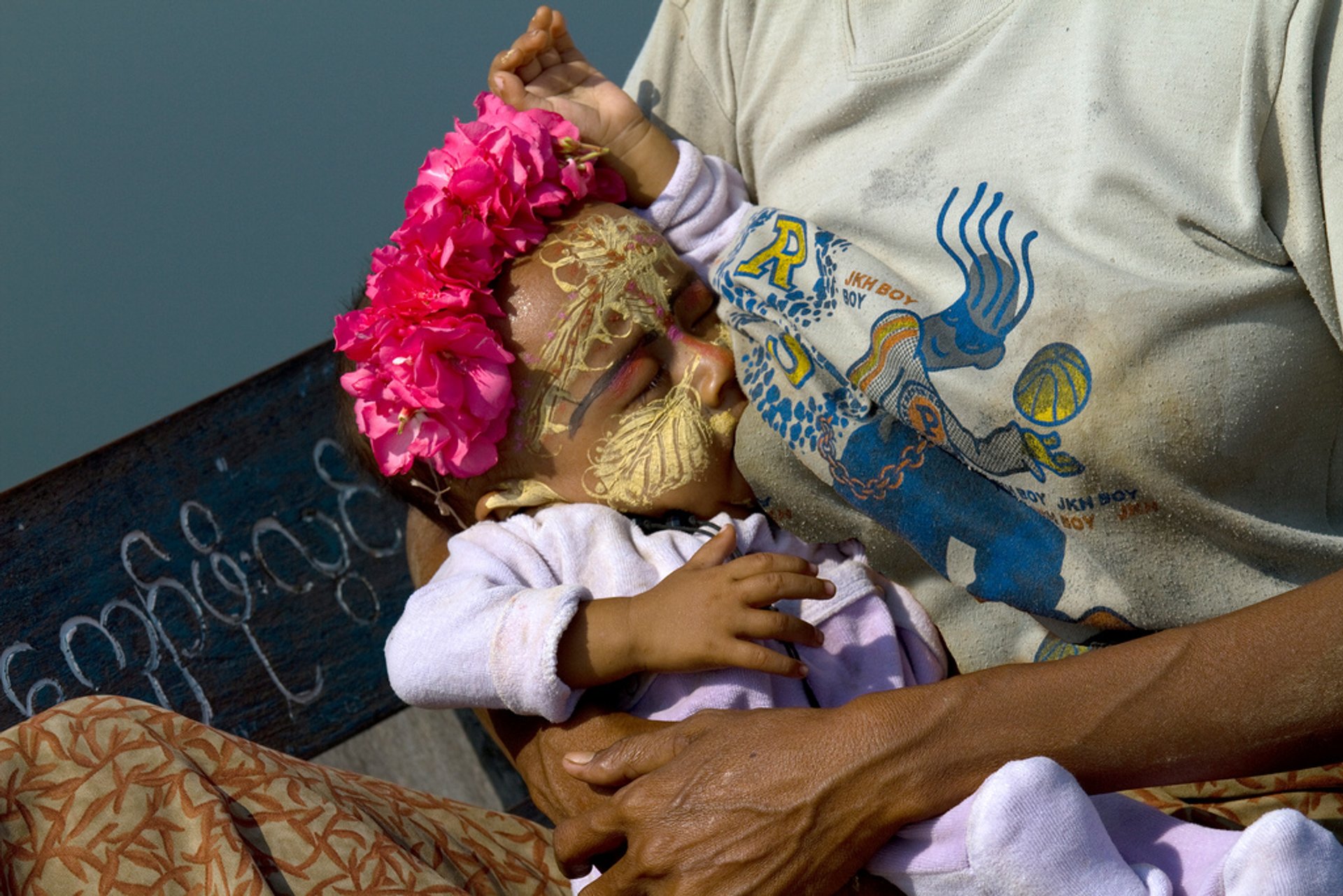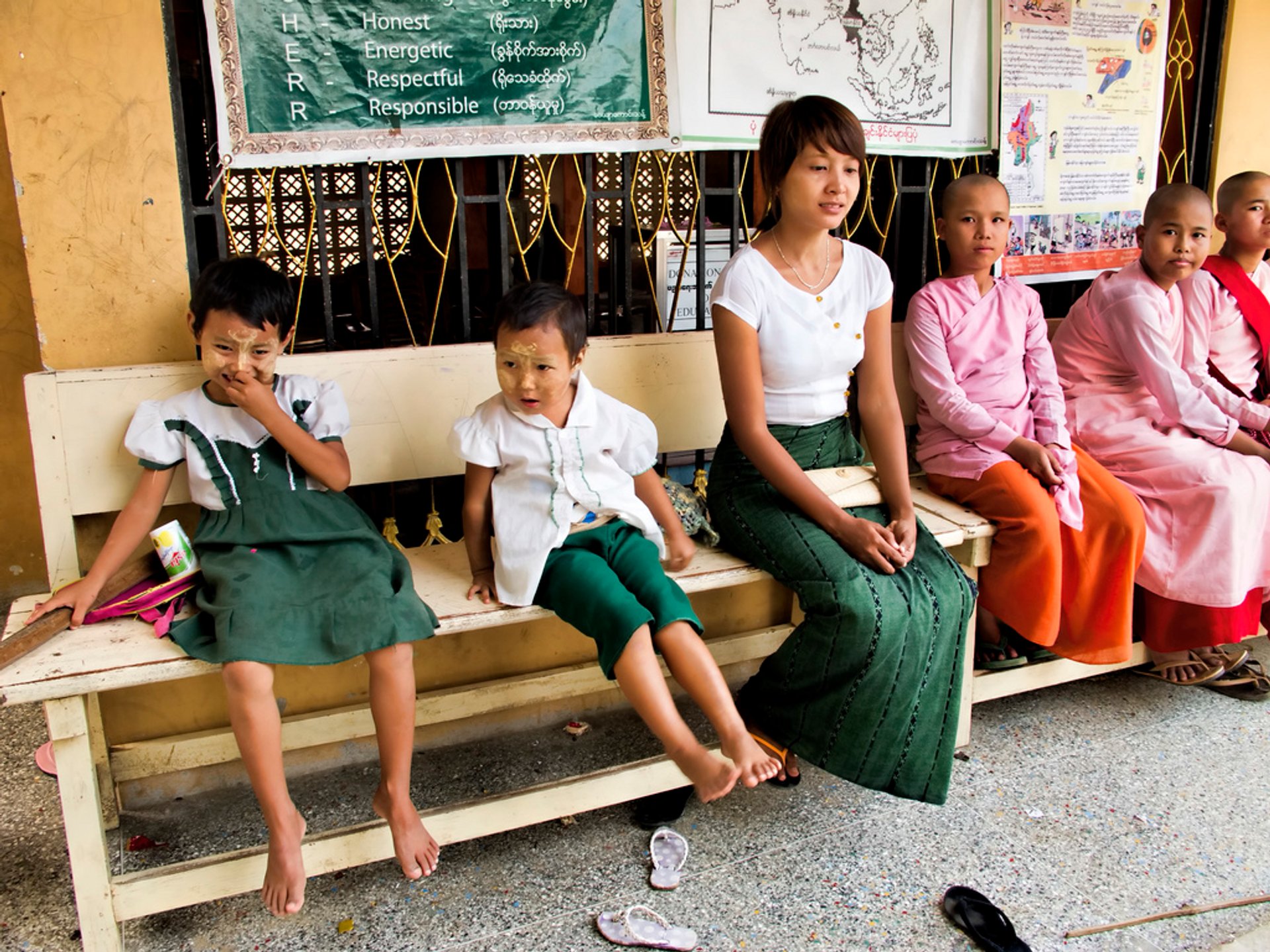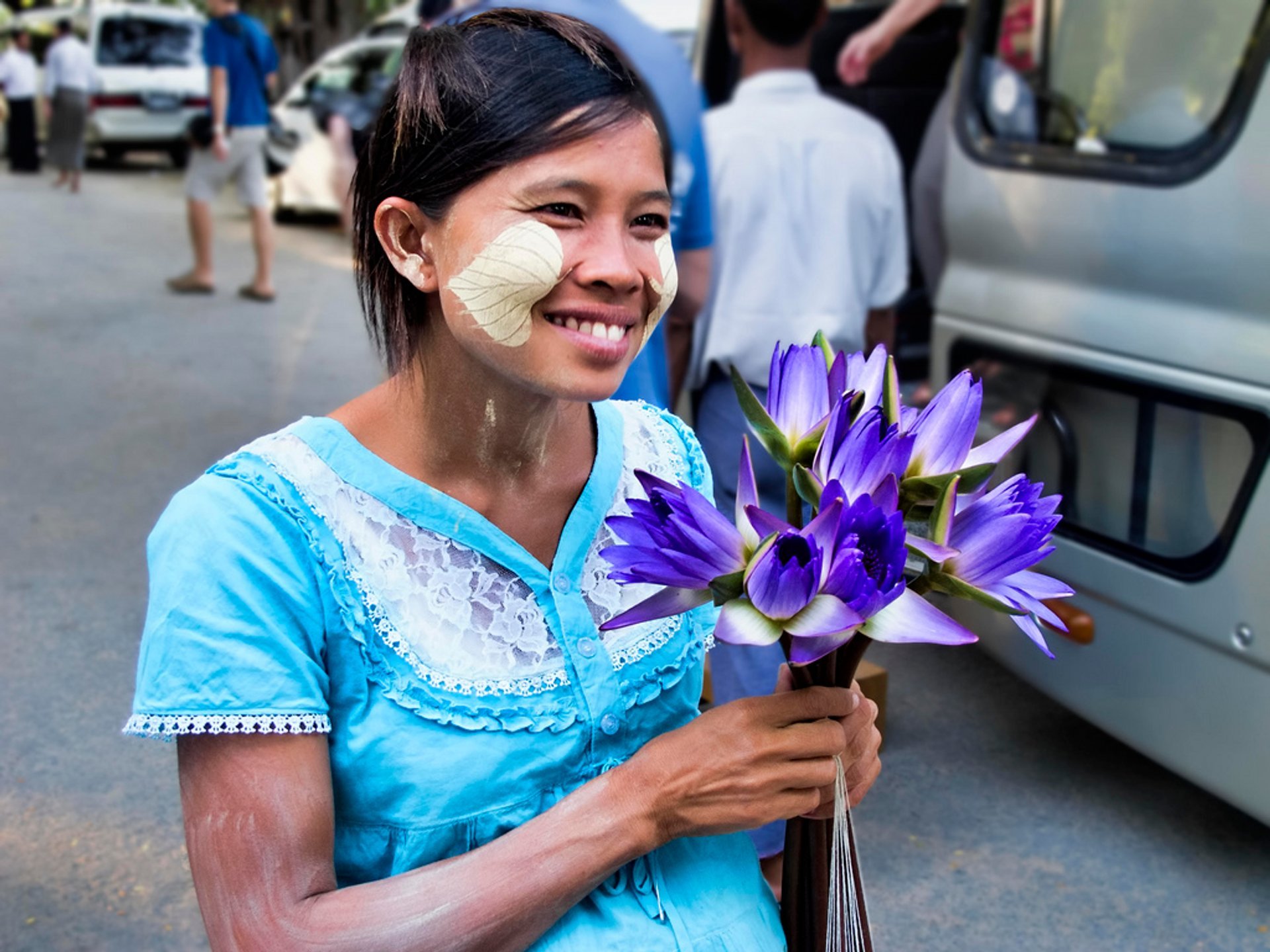 See accommodations nearby
This paste is applied in circular patches, stripes, or ornate leaf patterns on the cheeks, noses, and forehead leaving yellow trails. Thanaka paste is made by grinding the bark and roots of thanaka trees, and mixing it with water on a stone slab called a kyauk pyin. It is applied to the face as a natural and efficient sunscreen against the hot tropical sun. Thanaka is especially beloved in and around the former capital of Myanmar, Mandalay.
Many Burmese use it to beautify their skin and prevent wrinkles and acne, so it's also widely used as a cosmetic. Its sandalwood scent is another reason for its attractiveness. It removes body odours. Some Myanmar elementary schools even require children to wear thanaka as part of their daily uniforms to show that they've bathed.
Thanaka has become such an integral part of Burmese culture, it is used as ritual mask during the traditional festivals. For example, the Thingyan Water Festival rooted around Buddhist beliefs. Splashing water at others is believed to bring prosperity and happiness. During the festival, a traditional thanaka-making event takes place where a group of young women grind thanaka bark and roots into a fine powder. The ground thanaka powder is dissolved in holy water to create a liquidy paste that's poured over images of Buddha.
Moreover, it has played an important role in Burmese culture: thanaka stands as a unifying symbol of cultural pride that is worn by all Burmese people.
Find hotels and airbnbs near Wearing Thanaka (Map)