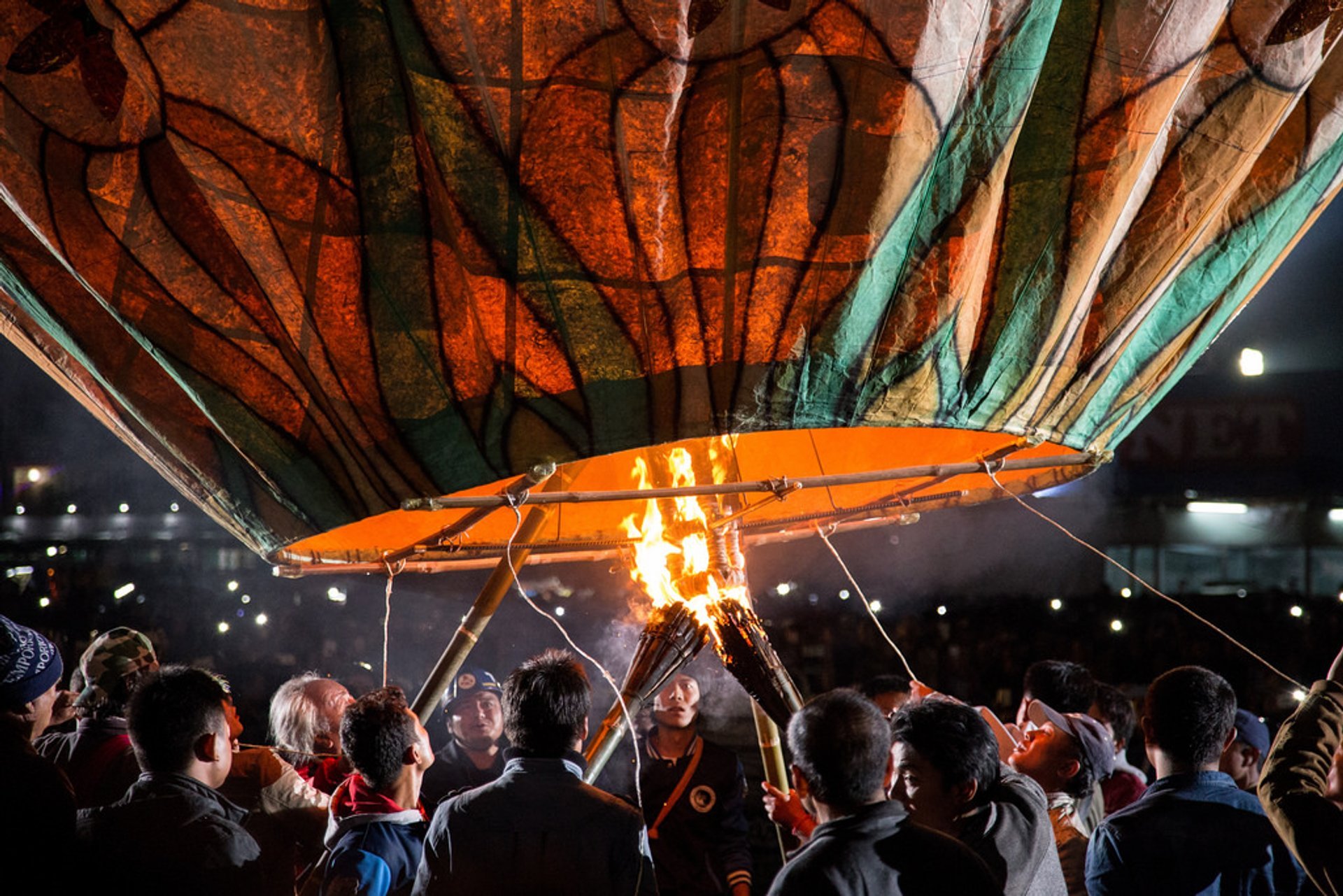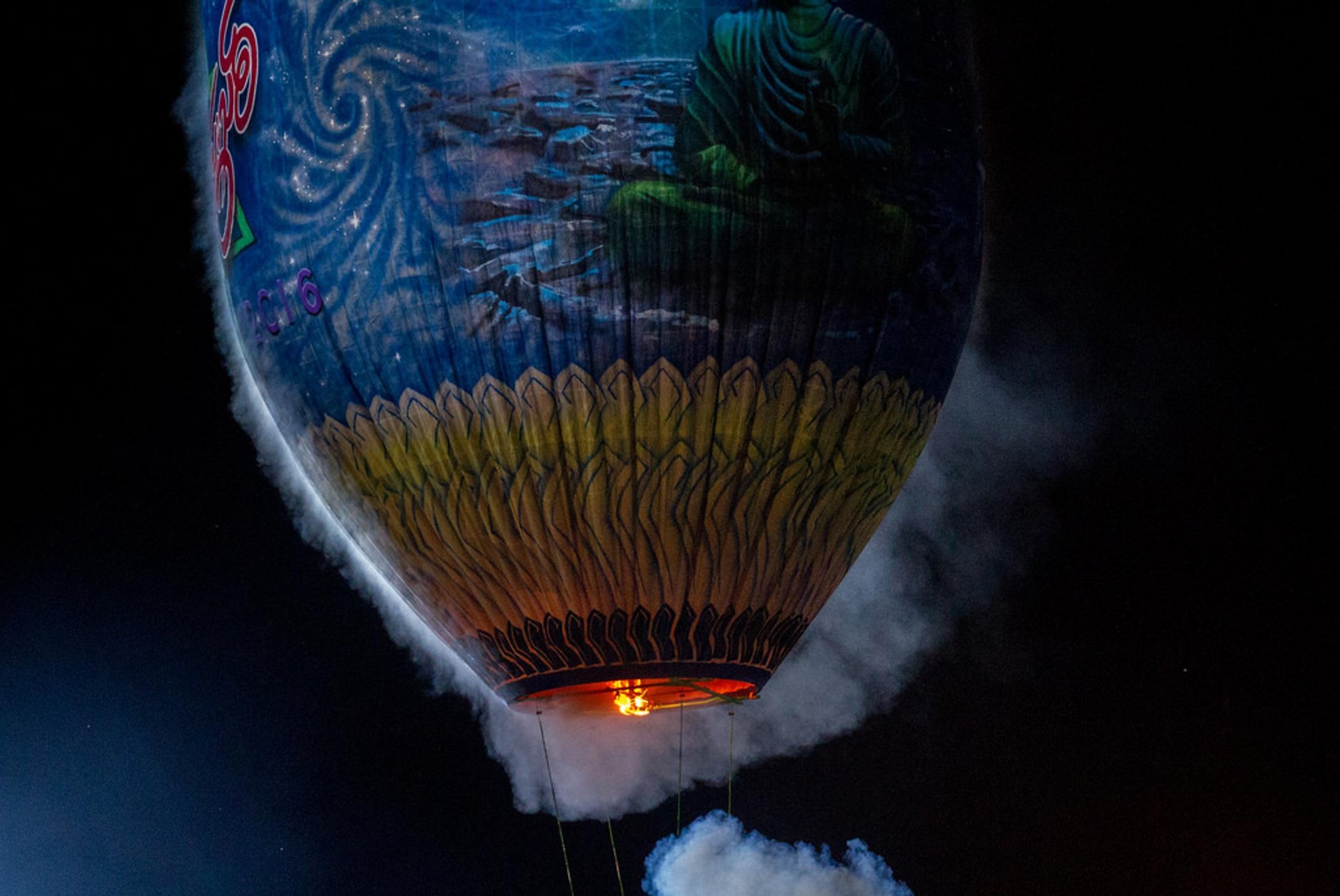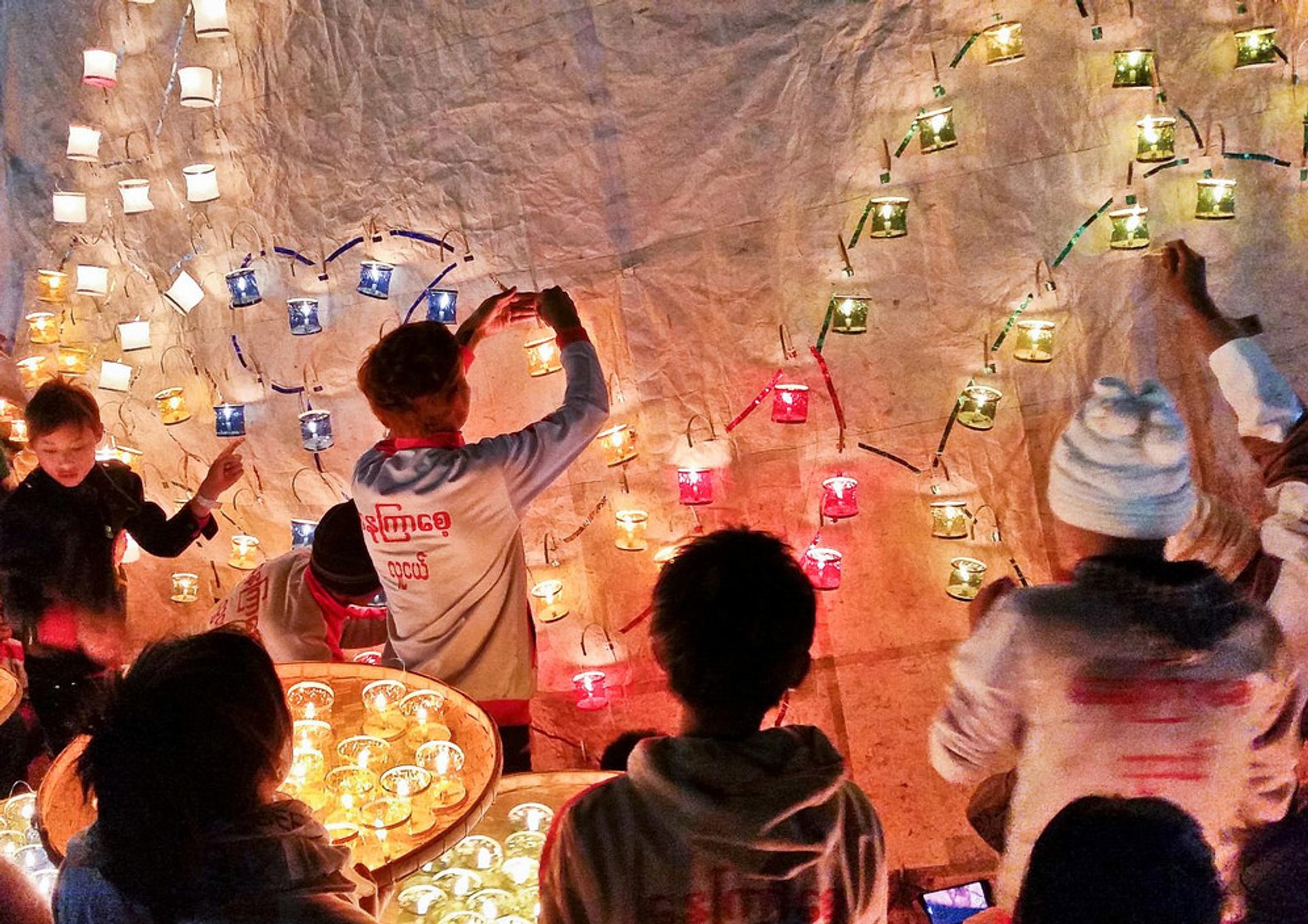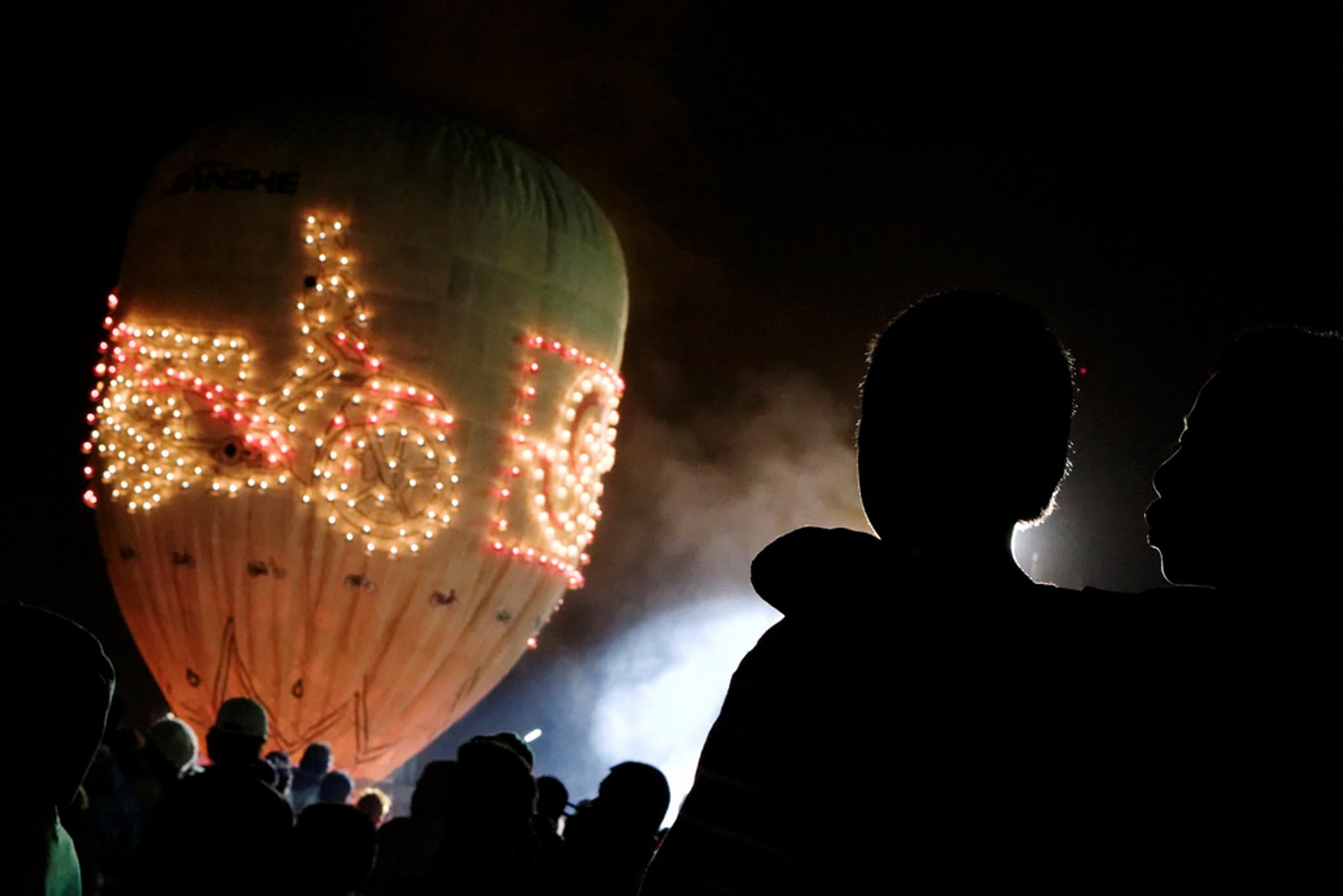 The capital of the Shan State is a little away from the popular tourist destinations of Myanmar. However, close to the end of the Buddhist Lent in November the mountain city attracts dozens of teams from all over the country who come to launch balloons. An exciting competition takes place at a specially designated area in the centre of Taunggyi. The festival, that annually attracts more than 20,000 spectators, marks the end of the rainy season.
By launching thousands of balloons the Burmese people ward off evil spirits—it's a mix of Buddhist and Hindu traditions. The balloons are nothing more than enlarged copies of Chinese sky lanterns. These fragile paper structures have the form of animals, birds, and mythological characters propelled by the burner in their lower part. The first three days of the competition take place only in the daytime, and the participants are mostly families with children. On the last day, after sunset a torchlight procession goes to the festival field through the central streets of Taunggyi.
The culmination of the festival is the launch of giant balloons decorated with patterns of burning candles. The finals are followed by fireworks. The Balloon Festival in Taunggyi is a colourful and exciting spectacle that allows one to immerse in the culture of Myanmar and get acquainted with its traditions and history.
Find hotels and airbnbs near Balloon Festival in Taunggyi (Map)