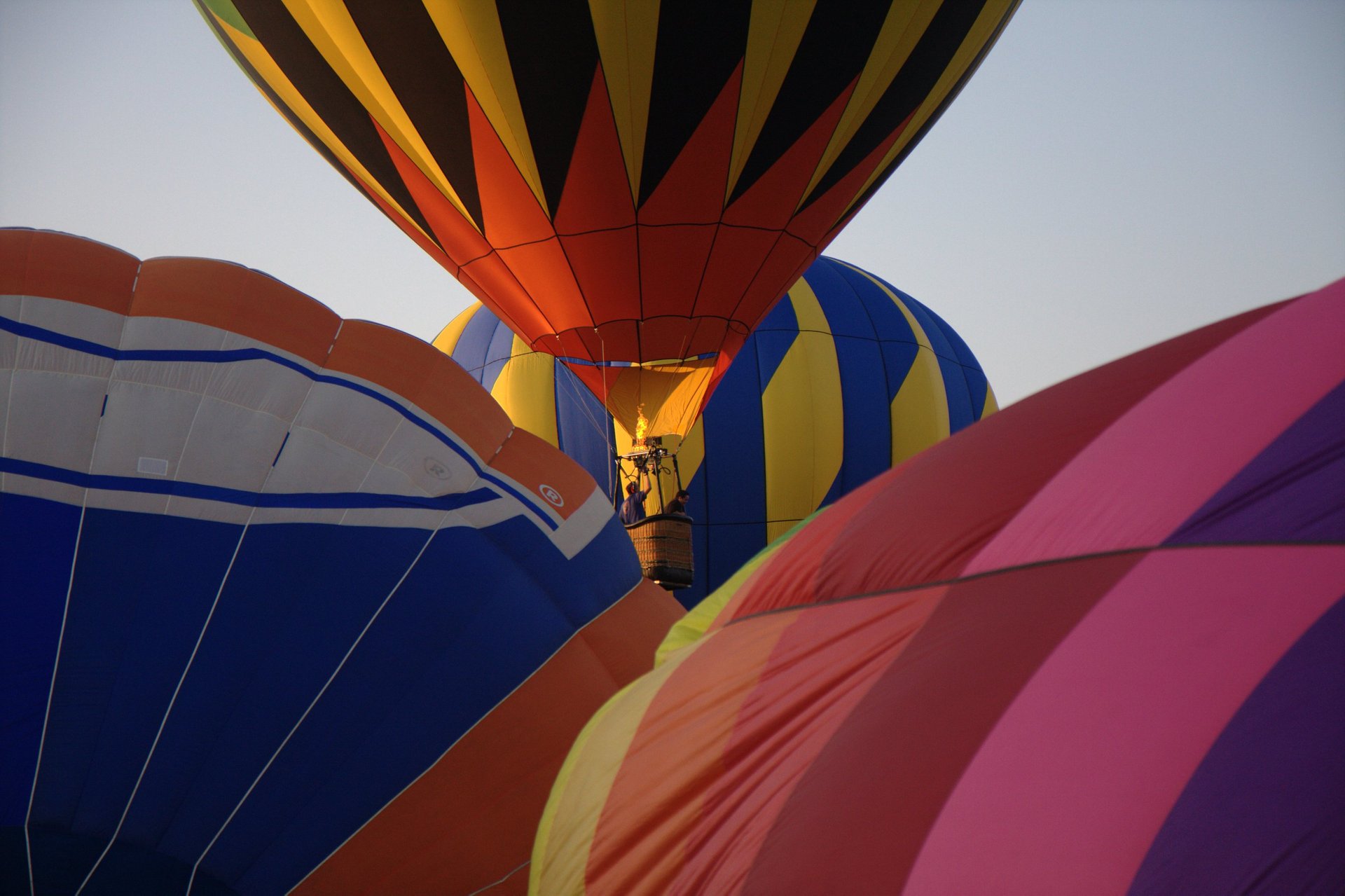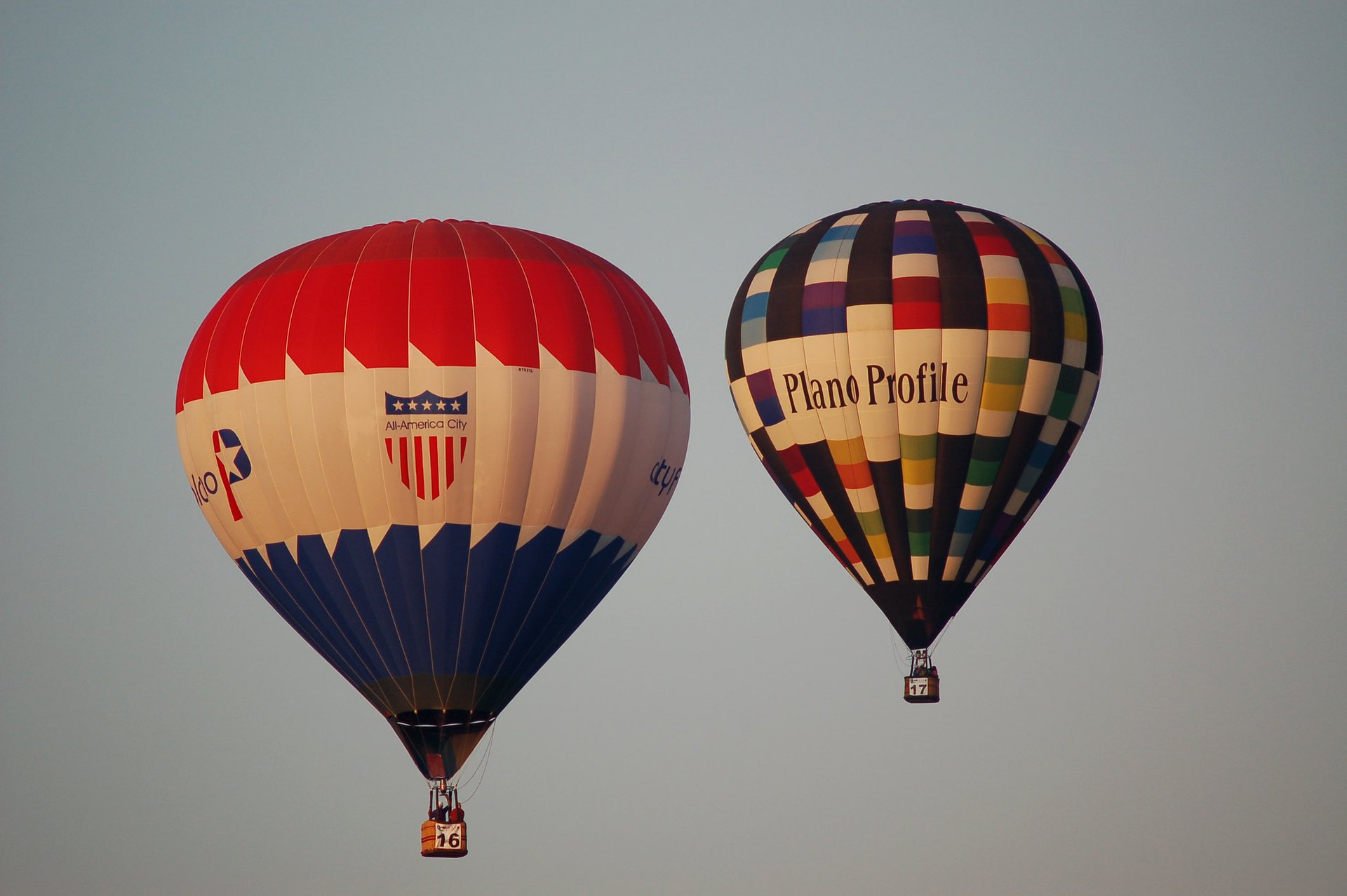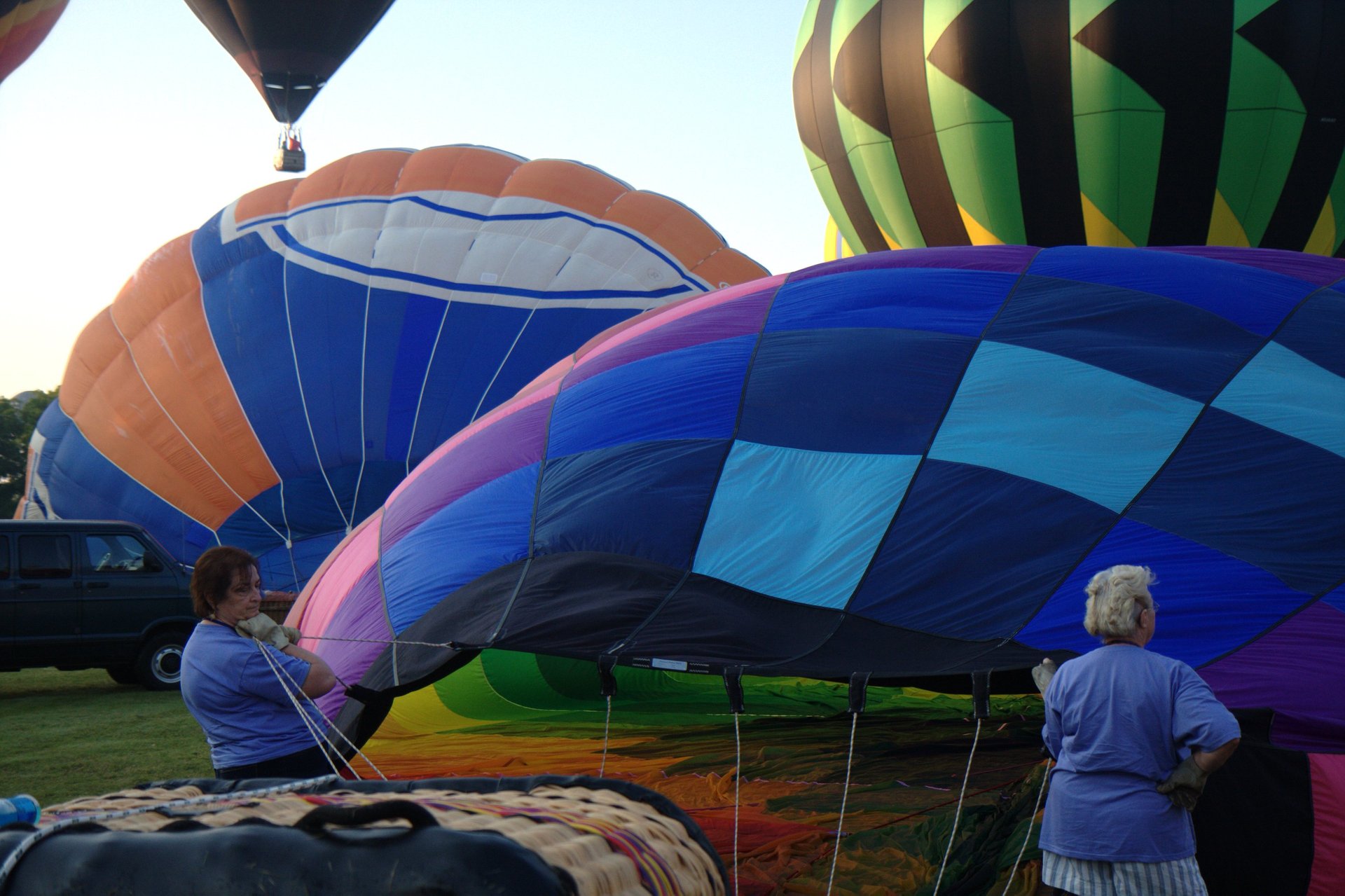 Plano Balloon Festival
Featured in
Every September, Oak Point Park in Plano hosts a colorful hot air balloon event with lots of entertainment on two stages, food vendors as well as arts and crafts. The city of Plano is located 20 mi (32 km) north-east from Dallas. The main attraction of the Plano Balloon Festival is the spectacle of 40-50 colorful hot air balloons. Other highlights include the parachute team exhibition, balloon races, and a spectacular fireworks display. Runners can participate in Half Marathon or shorter runs: 10K, 5K, and 1K.
The family-oriented festival also offers kids' zone and fun activities for all ages. The special shape balloons are always popular with children. Bimbo Bear, The New Tweetie, High Kitty, TeAmo, High Jack, Kermie, Simba, Shamrock, Puddy, Mr. Biddle, Owlbert Eyenstein, and Peg Leg Pete the Pirate Parrot are everyone's favorites. Most popular kids' rides include the obstacle courses, the huge slides, the pirate ship, and the berry-go-round. The littlest ones can get entertained in the "Toddler Zone".
Texas parachute team performs every day of the festival, skydiving from their plane over the festival grounds. Every night, Texas bands play a wide variety of songs on the main stage and community stage, ranging from country to Frank Sinatra. Finally, on Friday and Saturday, after it gets dark, visitors can watch a stunning Balloon Glow.
Find hotels and airbnbs near Plano Balloon Festival (Map)
Plano Balloon Festival
Featured in