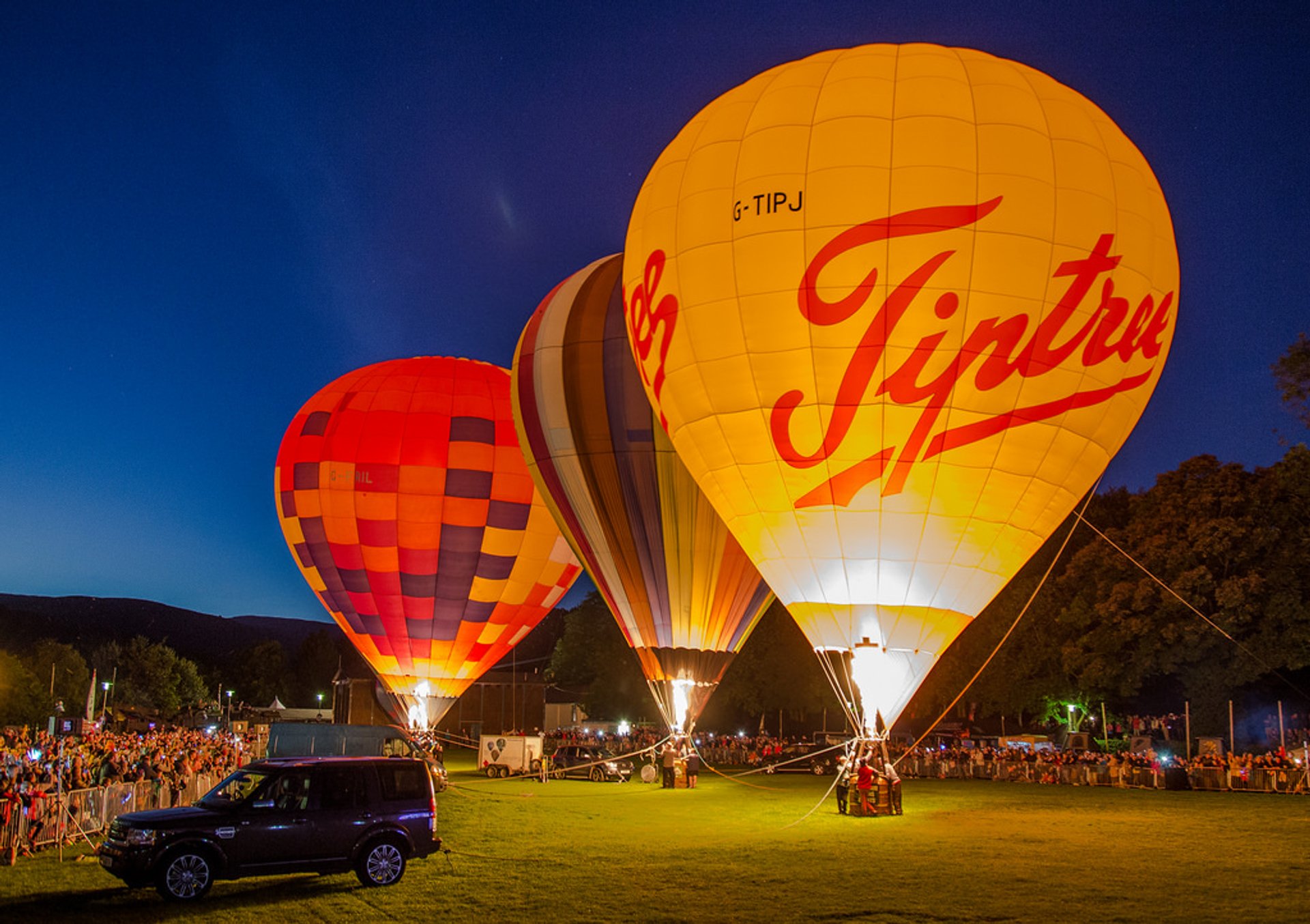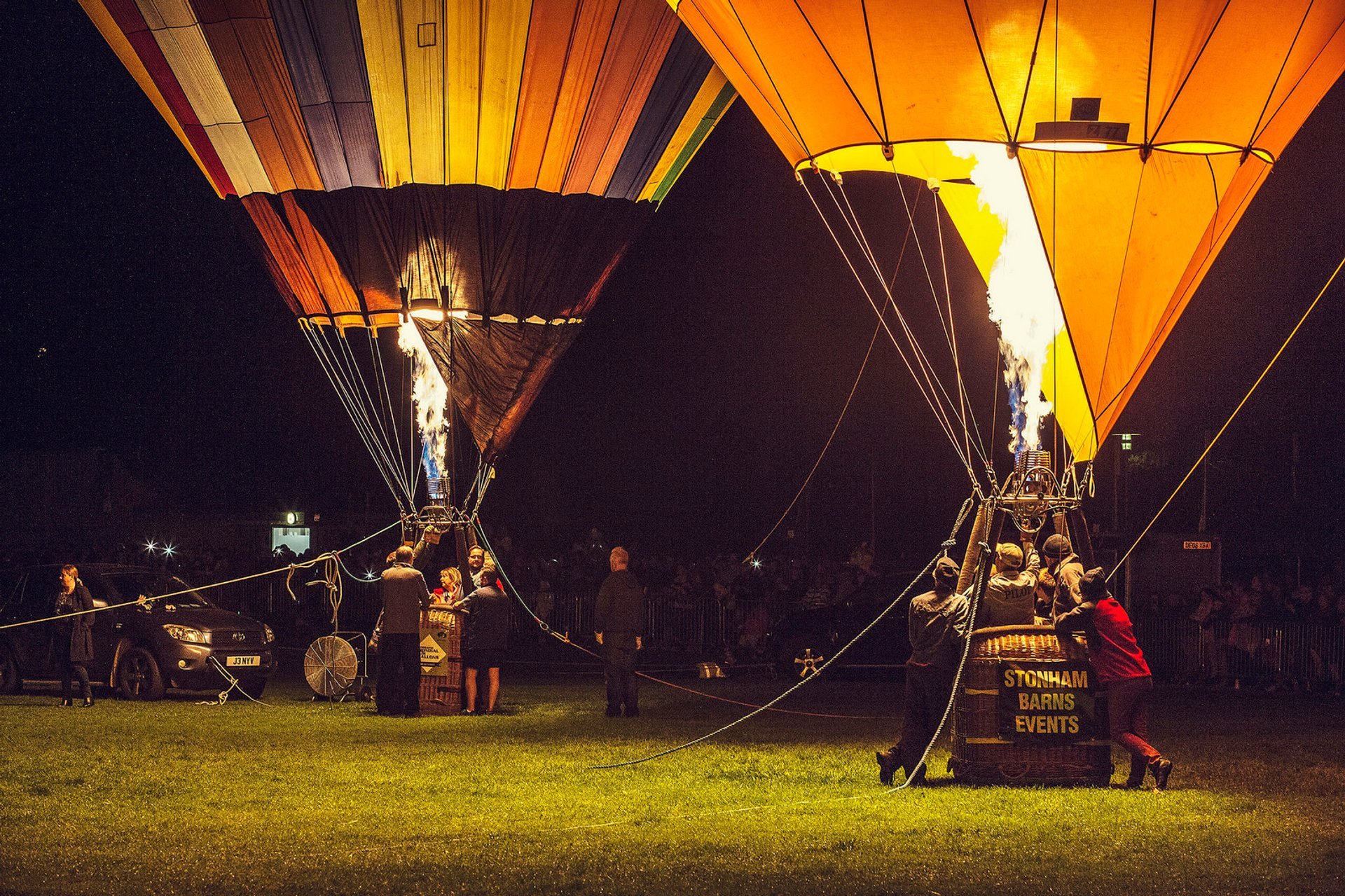 Everyone probably dreams at least once about flying on a hot air balloon; it's the best opportunity to enjoy the beauty of the Earth with a bird's eye view! For fans of such activities, there are many ballooning festivals, one of which takes place in England (initially in Wales). Don't miss this exciting event, which has been the mainstay on the Llangollen calendar for several years until 2016 when it moved to Oswestry in 2017.
The Festival was formerly known as the Wales International Balloon Carnival, renamed to Oswestry Balloon Festival, is held in August or September for three days. Hot air balloons of various shapes and sizes dominate the skyline. The fantastic views, especially during the spectacular night glow as the balloons illuminate the sky is not to be missed. The festival also includes a fireworks display, a parachute display, and a balloon race. This is a real feast for lovers of ballooning!
Oswestry Balloon Carnival takes place at the seven-acre Cae Glas Park, listed among the town's most popular tourist attractions. The entrance to the park is free. The town has long been a balloon hotspot by reputation. The aim of the organizers of the festival is to increase Oswestry's ballooning history.
Find hotels and airbnbs near Oswestry Balloon Carnival (Map)