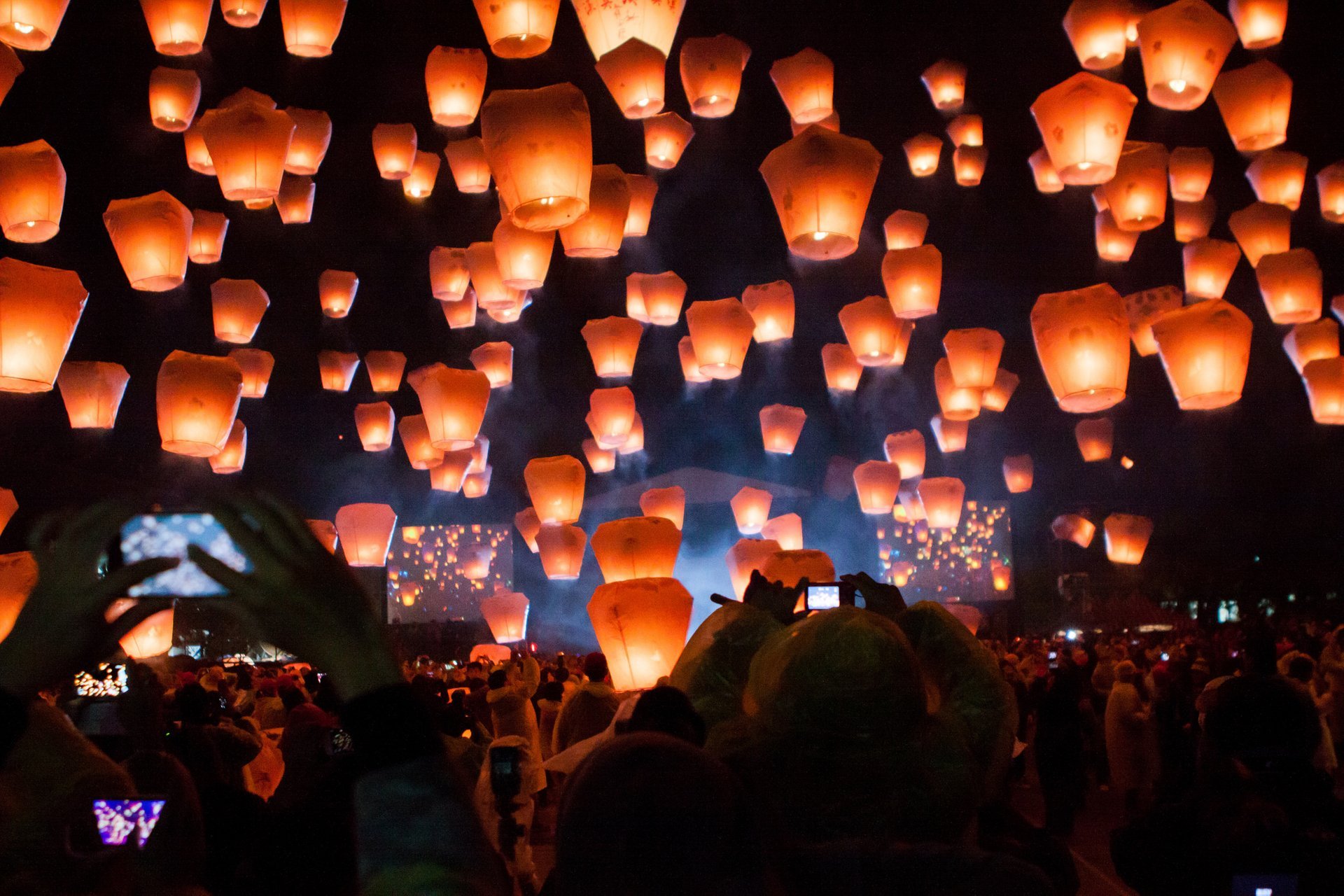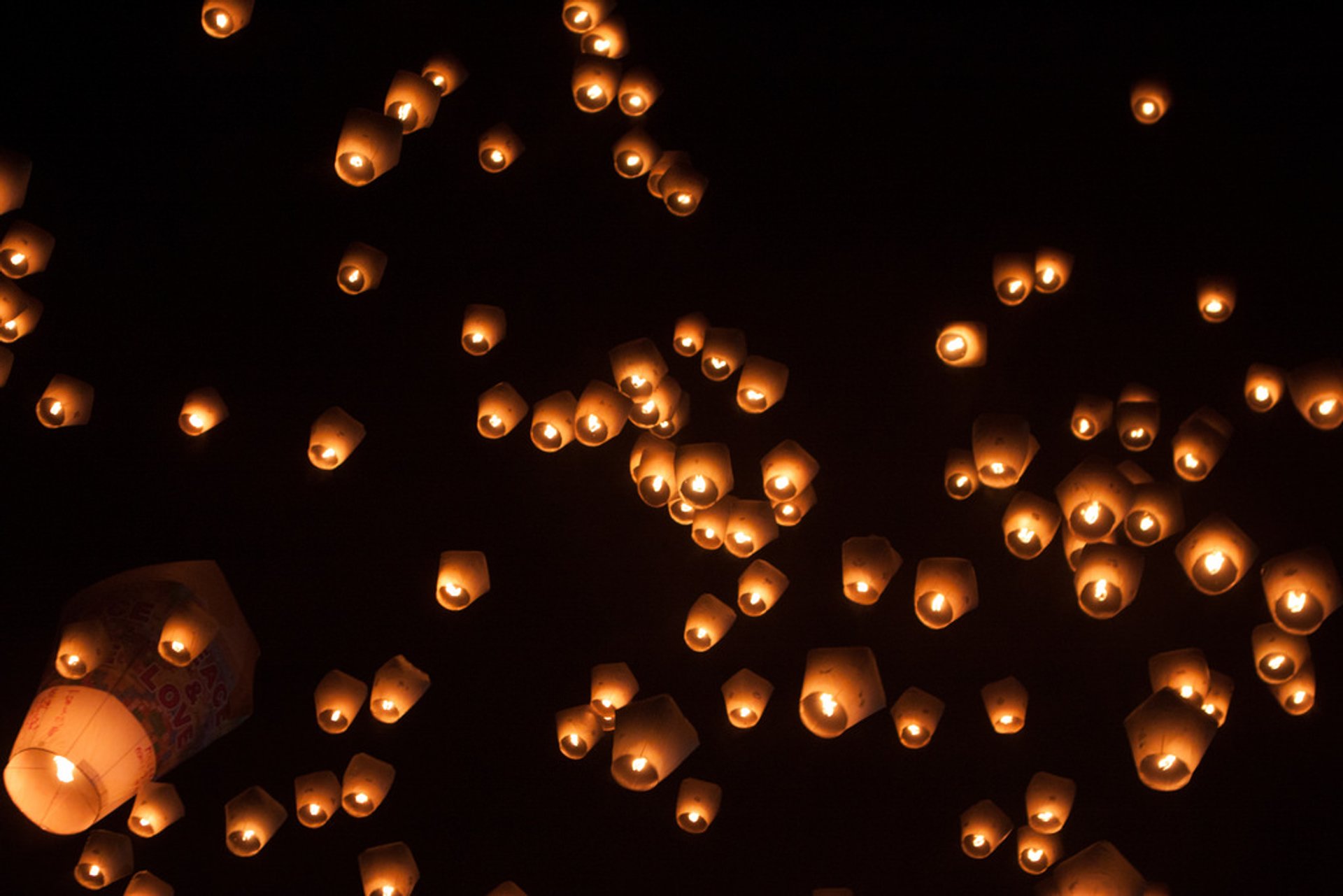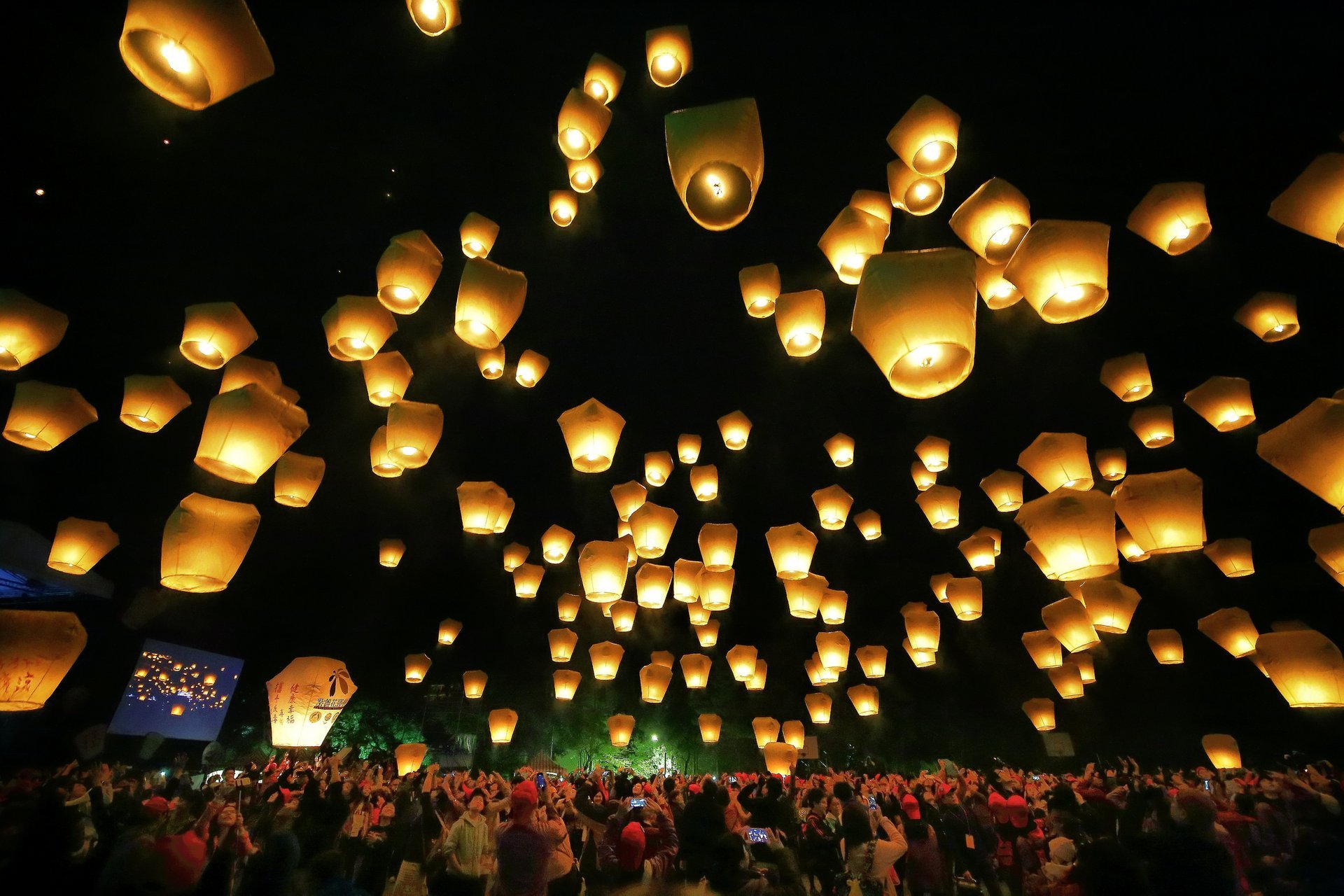 See accommodations nearby
This unique Taiwanese lantern festival was voted by the Discovery Channel as the second biggest New Year's Eve celebration in the world! This festival shows the true spirit of Taiwan as floating lanterns carry the prayers and vows of its people across the starry night sky. Folk performances, lantern riddle contests, and street carnivals also accompany the event but the true draw comes from the thousands of glowing lanterns carrying hopes and dreams into a new year.
Usually, the lantern festival starts a few days before New Year with night markets where you can find various lanterns. After the breathtakingly beautiful mass celebration, you might still be lucky to spot some lanterns released into the sky for a week or two. Every year, the festival gathers an estimated number of about 100,000 to 200,000 people
Lanterns are prepared beforehand by writing or drawing prayers, hopes, and wishes so that the coming year will bring them happiness and prosperity. Similar Lantern Festival is also held in Kaohsiung during the same time. The breathtaking view of thousands of lanterns lighting up the sky is an unforgettable experience and one not to be missed!
The best place to be during the Pingxi Lantern Festival is Shifen Old Street located near Shifen station. Here the houses are squeezed closely on both sides of the railway track which adds greatly to the atmosphere.
Find hotels and airbnbs near Pingxi Sky Lantern Festival (Map)