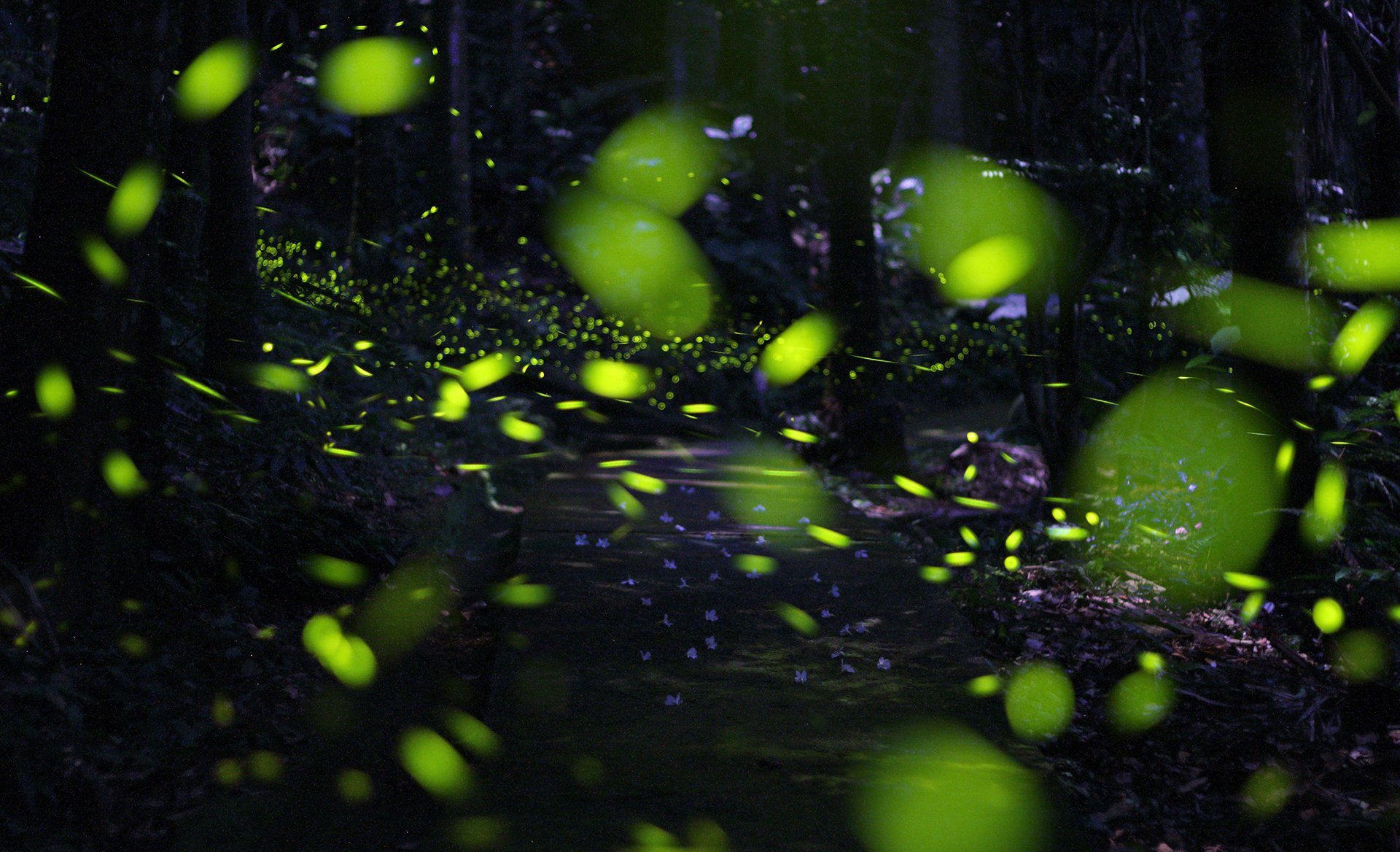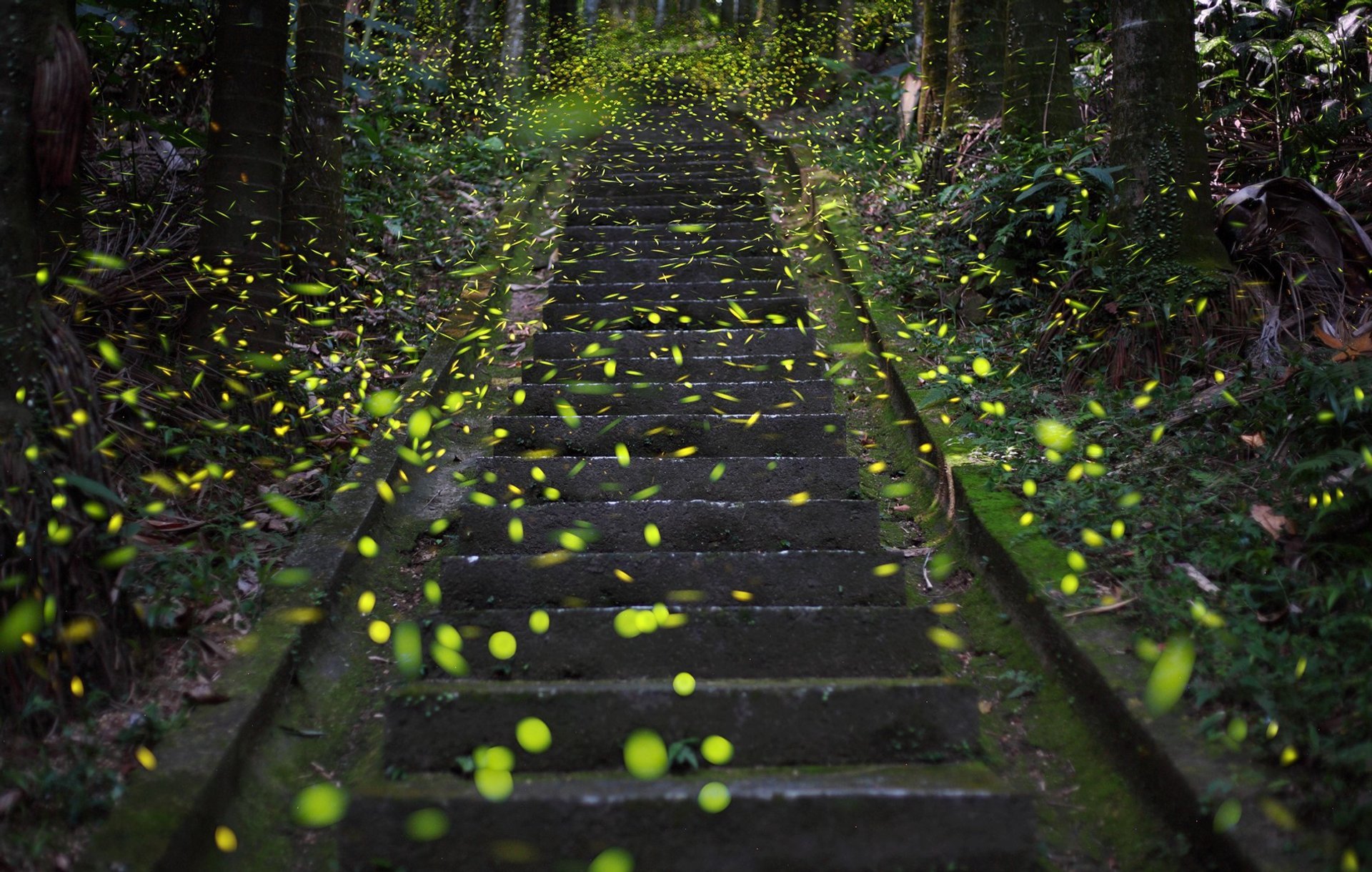 See accommodations nearby
Taiwan is lucky to have an amazing diversity of fireflies—over 65 species. It also has the largest density of these amazing beetles in Asia—two species of firefly for every 386 sq mi (1,000 sq km). No wonder, observing glowing fireflies has become a national sport in an island country. Every April, dozens of firefly watching festivals take place in all regions, from Taipei in the North to Kenting National Park in the South.
Firefly spots around Taipei (late April–early May)
In the Taipei area, the firefly watching season starts in late April and lasts through early May. One of the best locations with plenty of trails is Yangmingshan National Park, located between Taipei and New Taipei City. Since the park is quite large you can always avoid crowds here. The picturesque Daan Forest Park in Taipei City recently ran a program to repopulate fireflies. Muzha Park is an excellent spot where you can see rare Aquatica ficta fireflies that live in still waters. Rongxing Garden and the Shilin Official Residence are two more great places to see fireflies.
Fireflies at the West Lake Resortopiaa, Miaoli County (April)
In Northwest Taiwan, the Miaoli field of West Lake Resortopiaa area (Sanyi Township) is the most iconic firefly watching location. The special scene unfolds during a few weeks in April for less than an hour. Thousands of fireflies glowing with yellow light roam over the Centella asiatica plants that are giving away blue light right after the sunset. The eerie field with amazing glow is one of the most popular locations for nature photographers.
Winter fireflies at Alishan area, Chiayi County (mid-November–December / January)
Alishan area in Chiayi County of Southern Taiwan boasts the biggest diversity of fireflies and about two-thirds of the country's population. The scenic Alishan Natural area features at least a dozen of locations to see fireflies. The dominating species are Diaphanes lampyroides that appear to mate from mid-November to December or January.
Find hotels and airbnbs near Firefly Season (Map)