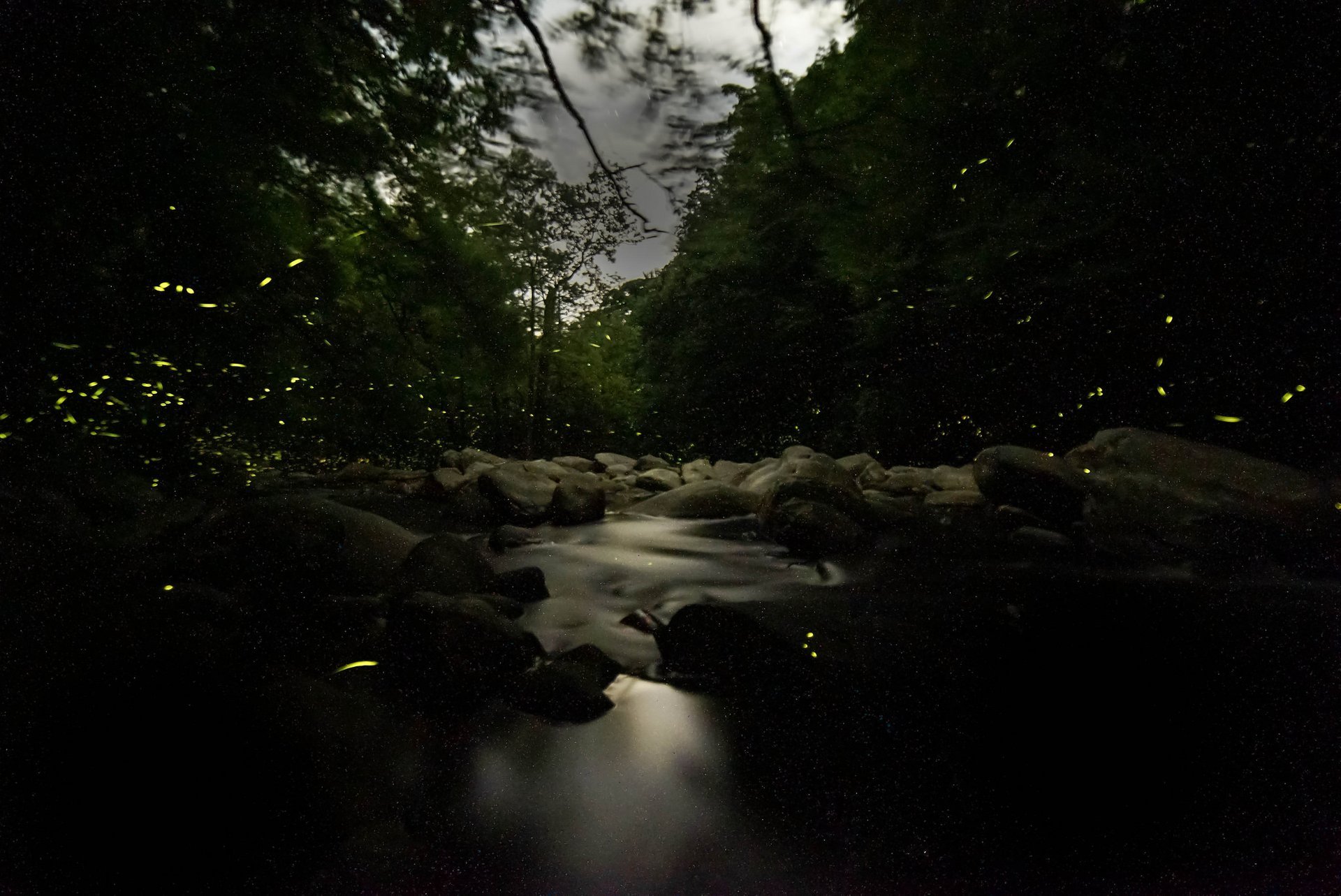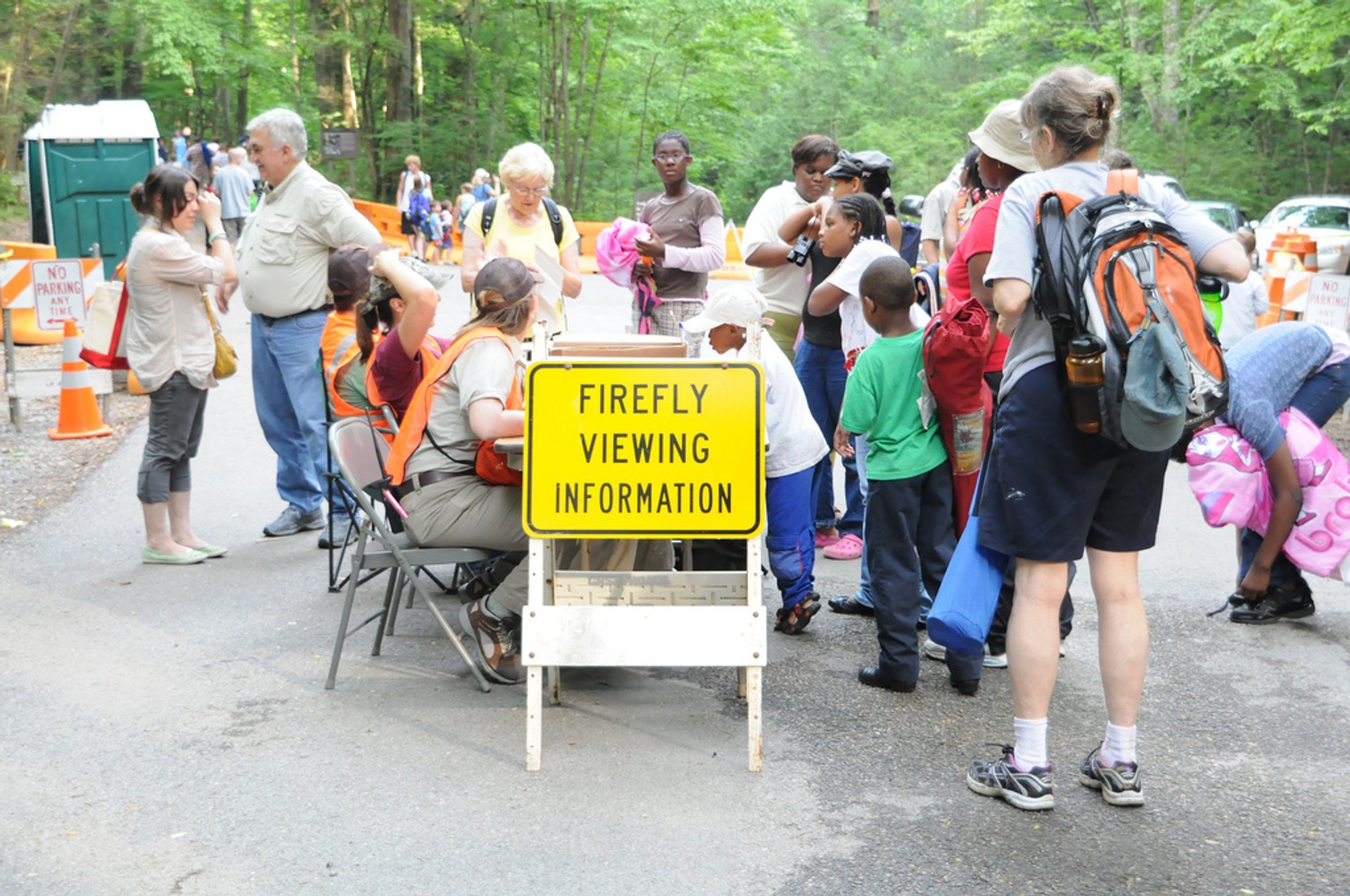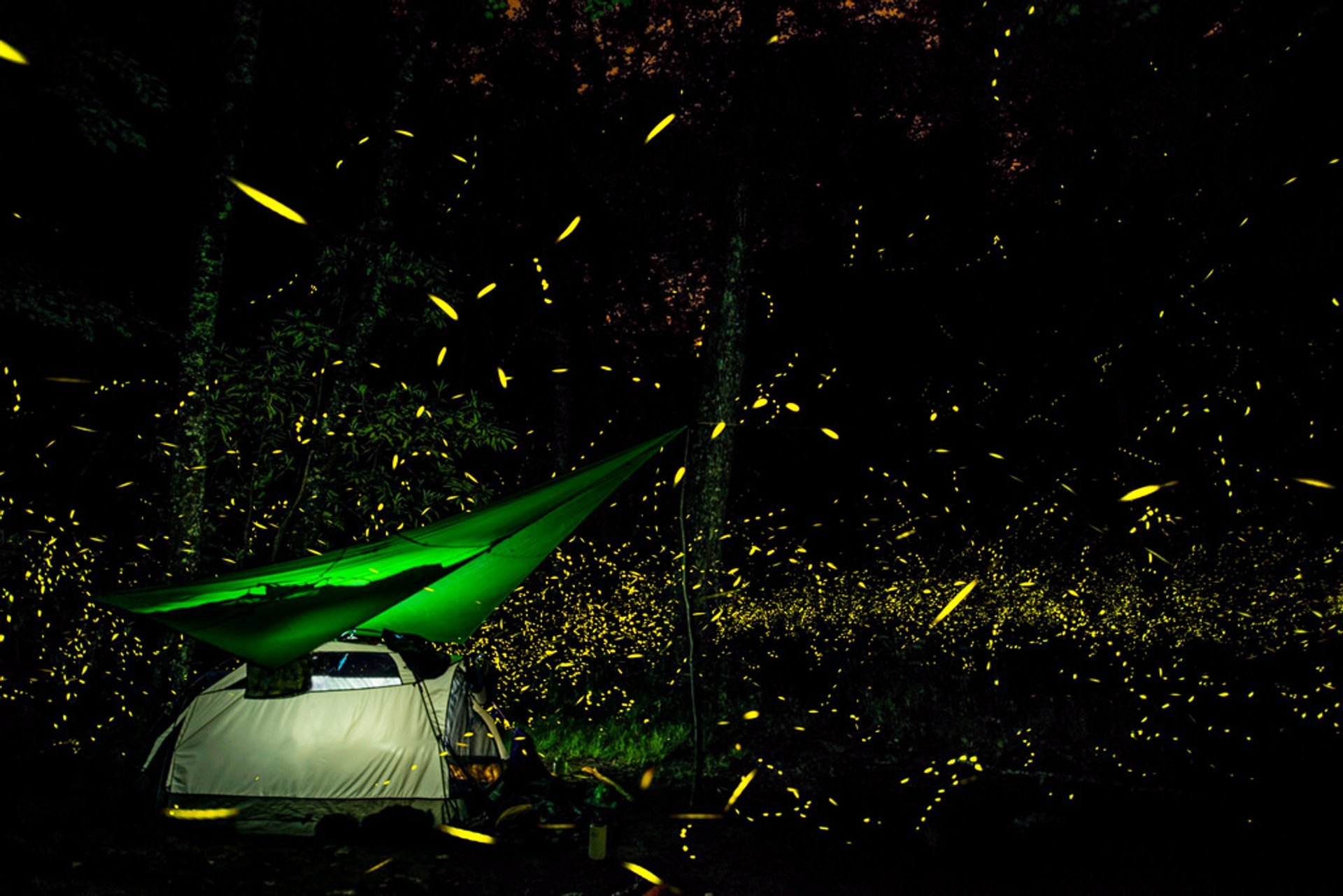 They might look just like common bugs during the daytime, but wait for the night to see their magic! Synchronous fireflies (Photinus carolinus) are rare firefly species that can light up in unison. Just a few firefly species in North America are capable of that, and the Great Smoky Mountains National Park is home to the largest synchronous firefly population in the world. Millions of them gather in the forest in the Elkmont area.
When to see fireflies in Tennesee
Tennessee synchronous fireflies put on their amazing light show during their mating season. It occurs every year from late May to mid-June, for about two weeks. Male beetles flash their lights to attract females that also respond with flashes. The light is emitted due to a chemical reaction of luciferin and oxygen. It's hard to predict the exact dates, as scientists assume the phenomenon depends on the temperature and the soil humidity. Follow the announcements on the Great Smoky Mountains National Park website to know when to plan your firefly adventure. The park service also provides advice on the best spots to watch the fireflies show and even runs a shuttle bus service to enhance visitors' experience.
Where the synchronous fireflies can be seen
Elkmont Campground is the designated spot to observe synchronous fireflies in the Great Smoky Mountains. It's located near Sugarlands Visitor Center, about two miles from Gatlinburg on US Hwy 441. Visitors can board a shuttle to the viewing area at the intersection of Elkmont Rd and Little River Rd.
By the nights the lights should go off so that everyone can enjoy the scene. First, when you see so many people sitting on the portable chairs waiting for a miracle, it seems a bit odd, but when the first twinkles appear in the darkness, the magic starts!
The tickets and parking passes to Sugarland's Visitor Center to see synchronous fireflies are usually sold based on a lottery. So make sure to apply in advance. Applications are usually accepted starting from April.
Find hotels and airbnbs near Synchronous Fireflies (Map)