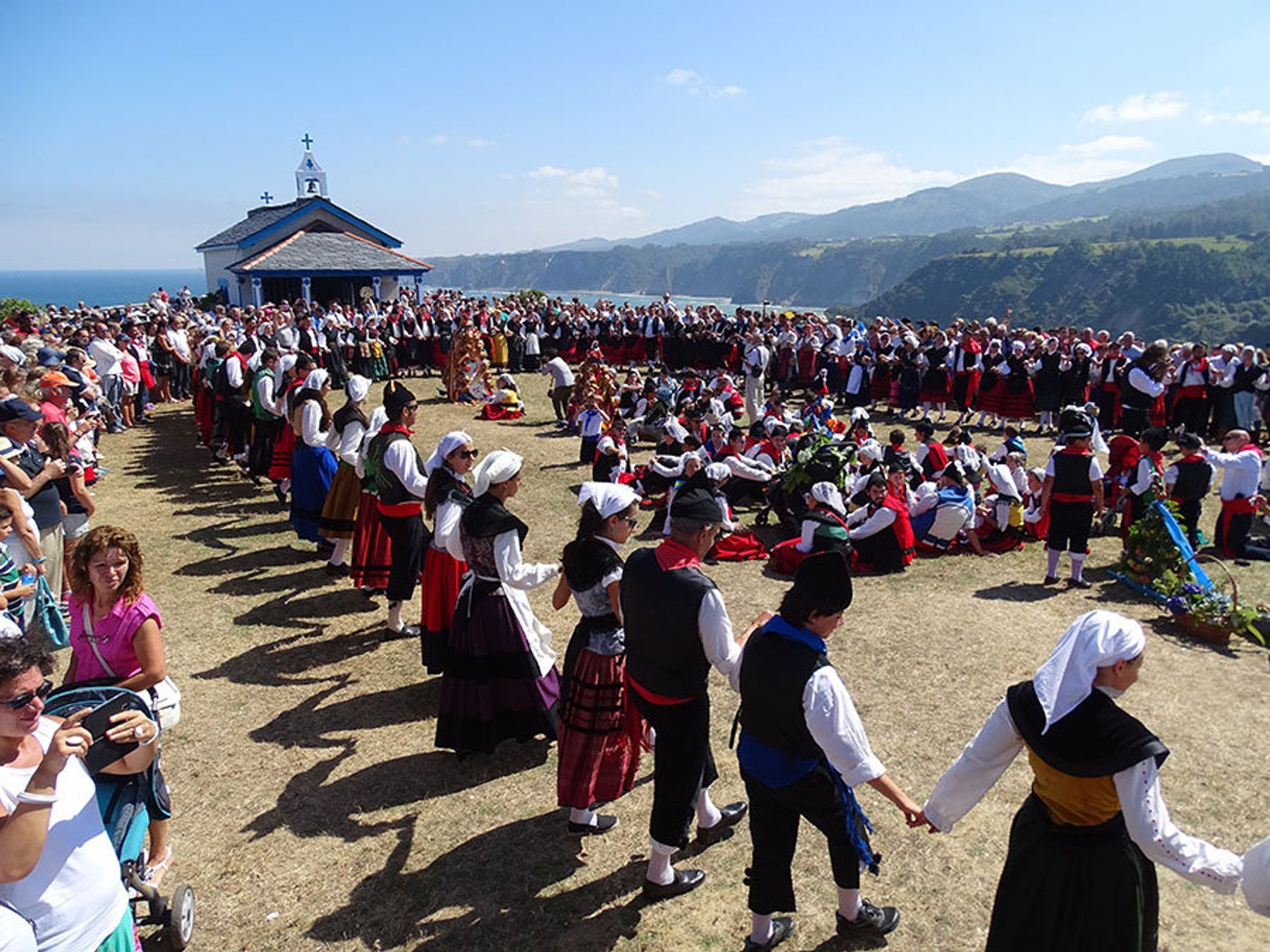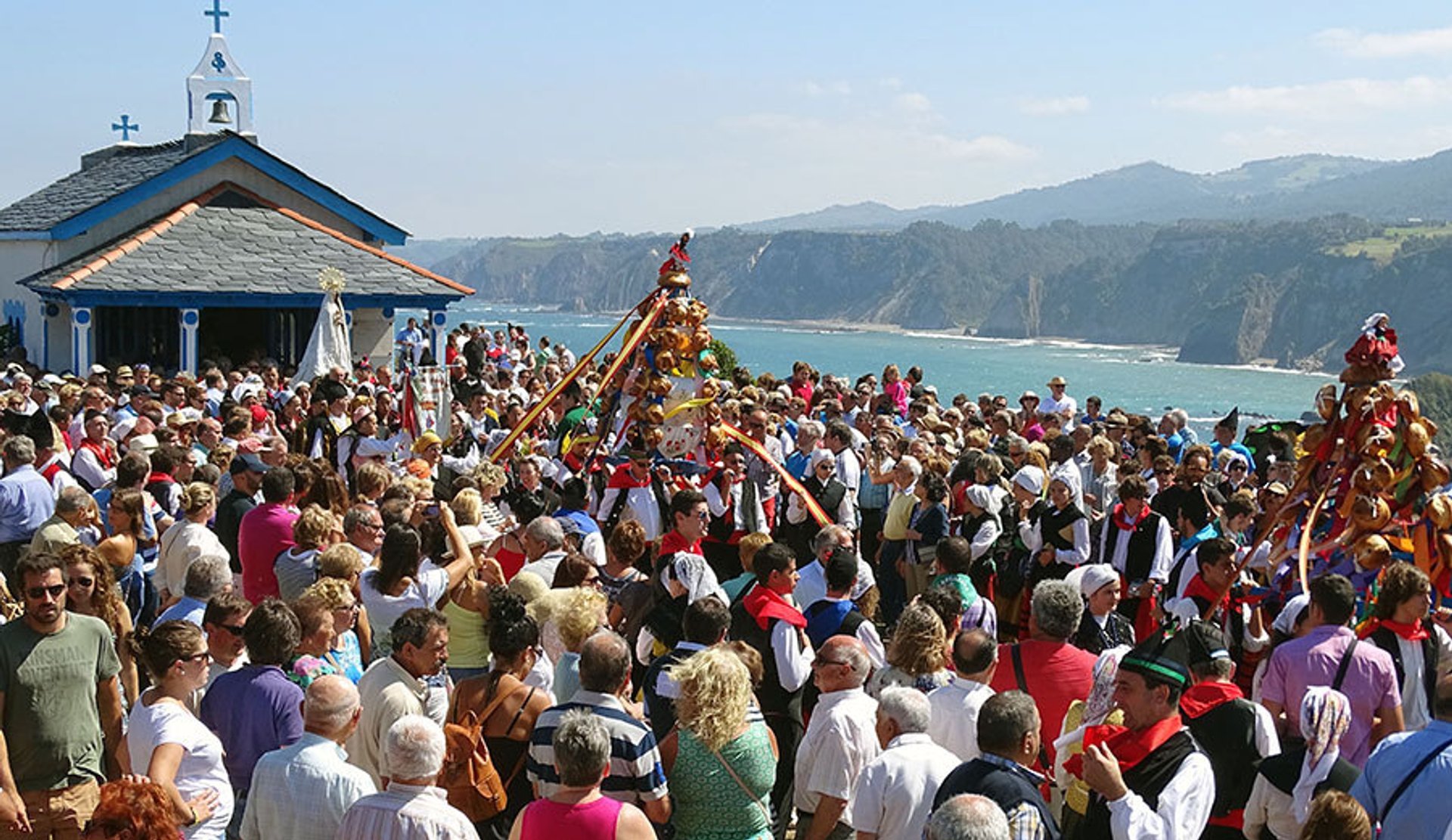 The Fiesta of La Regalina in Cadavedo (La Regalina Pilgrimage) takes place in the field of La Garita, next to the Hermitage of Santa María de Riégala. This festival is an important event for this region as it is an expression of folklore and traditions in honour of the Virgin.
The pilgrimage begins near the entrance to the city and ends on the hill—near the church. You will see many locals dressed in traditional costumes. Everything is about religion, traditions, and dances. You will observe how important folklore customs are in this region. Every year, visitors come here to feel the national spirit and take part in the festivities.
The Fiesta of La Regalina takes place on the last Sunday in August.
Find hotels and airbnbs near Fiesta of La Regalina in Cadavedo (Map)