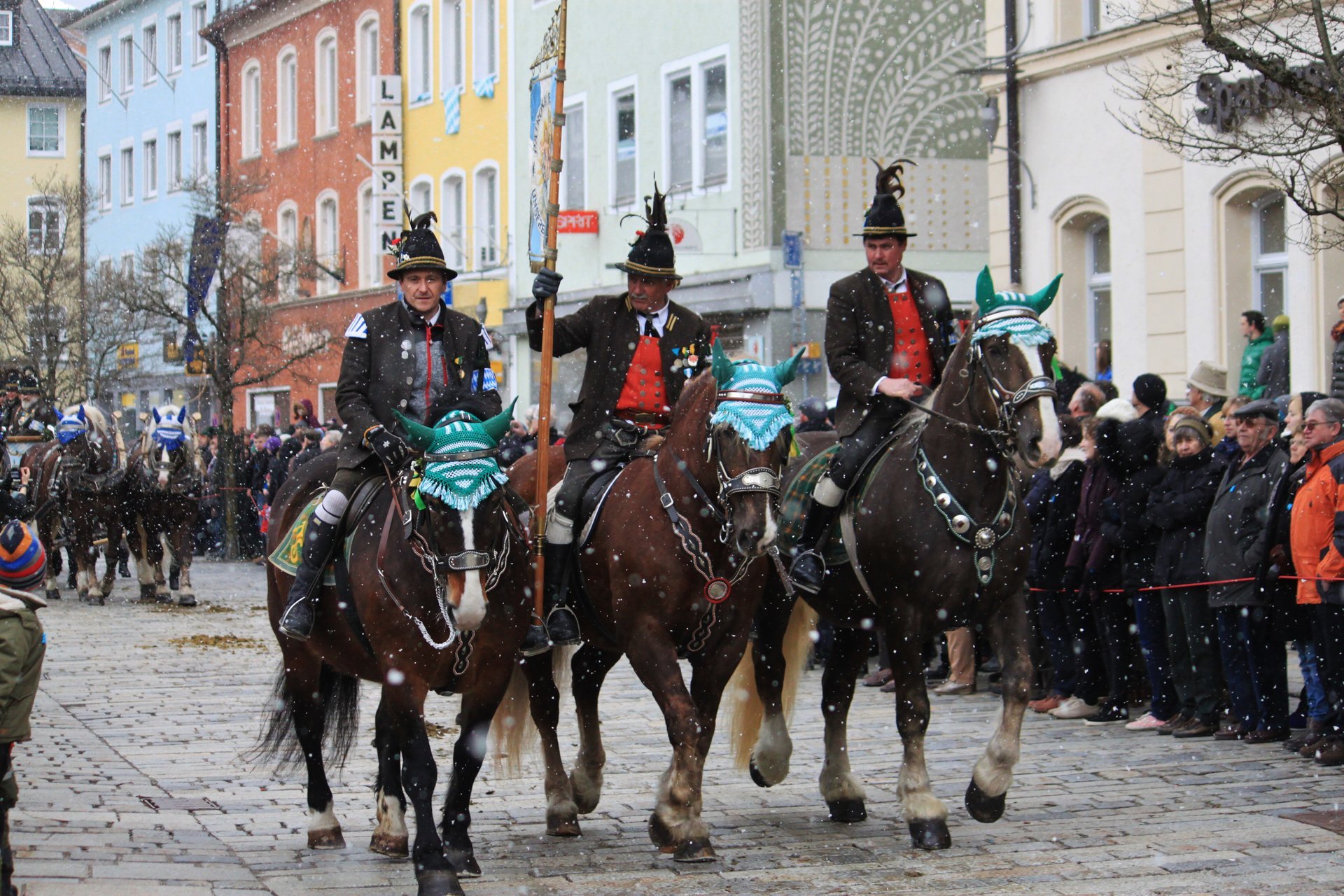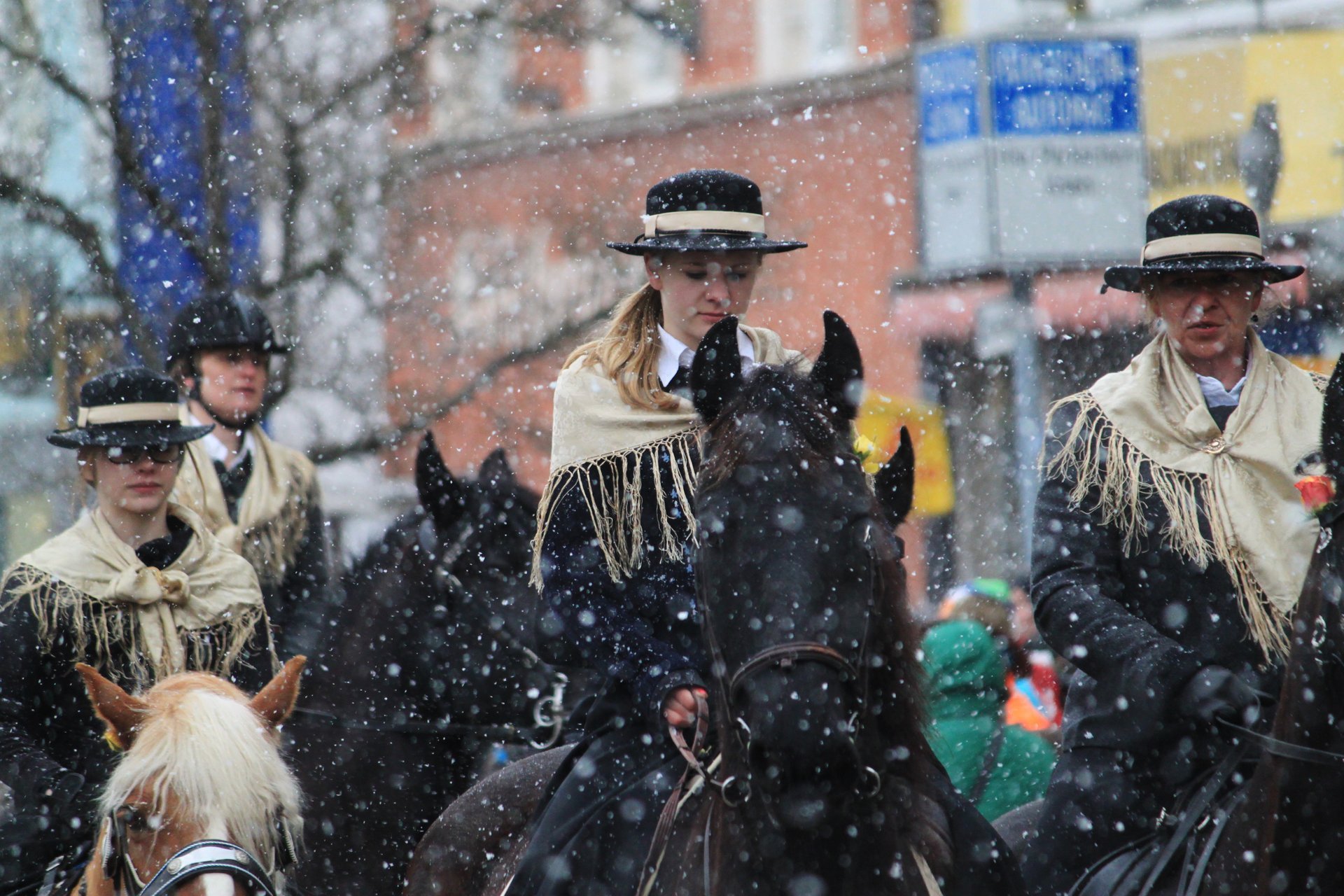 The Georgiritt is the name of a beautiful pilgrimage held annually on Easter Sunday in the small town of Traunstein. Known as one of the finest rides in Upper Bavaria, it consists of festively adorned horses and carts accompanied with musical bands and groups, all dressed up in traditional costumes. The procession starts in the town square and paves its way to the Ettendorfer church set up on the hill. The action begins at 9:30 am with a sword dance performed in the town square. At 10 am the herald lifts his sword to start the pilgrimage. On arrival at the church, the participants get blessed in an old traditional way.
This colourful Bavarian tradition blends pageant and Christian roots. The historical sword dance can be traced back to 1530. It has a complex structure of prologue, sword song, and epilogue and symbolizes the victory of spring over winter. Since 1926 the sword dance has been practised on a regular basis.
Georgiritt Traunstein is organized by the Traunstein St. Georg's Association, the parish of St. Oswald, and the town of Traunstein. It's located just 100 km away from Munich. So if you're having your Easter break in the area, you have no excuse to miss this celebration, as this is the best thing to do on the holiday weekend.
Find hotels and airbnbs near Georgiritt in Traunstein (Map)