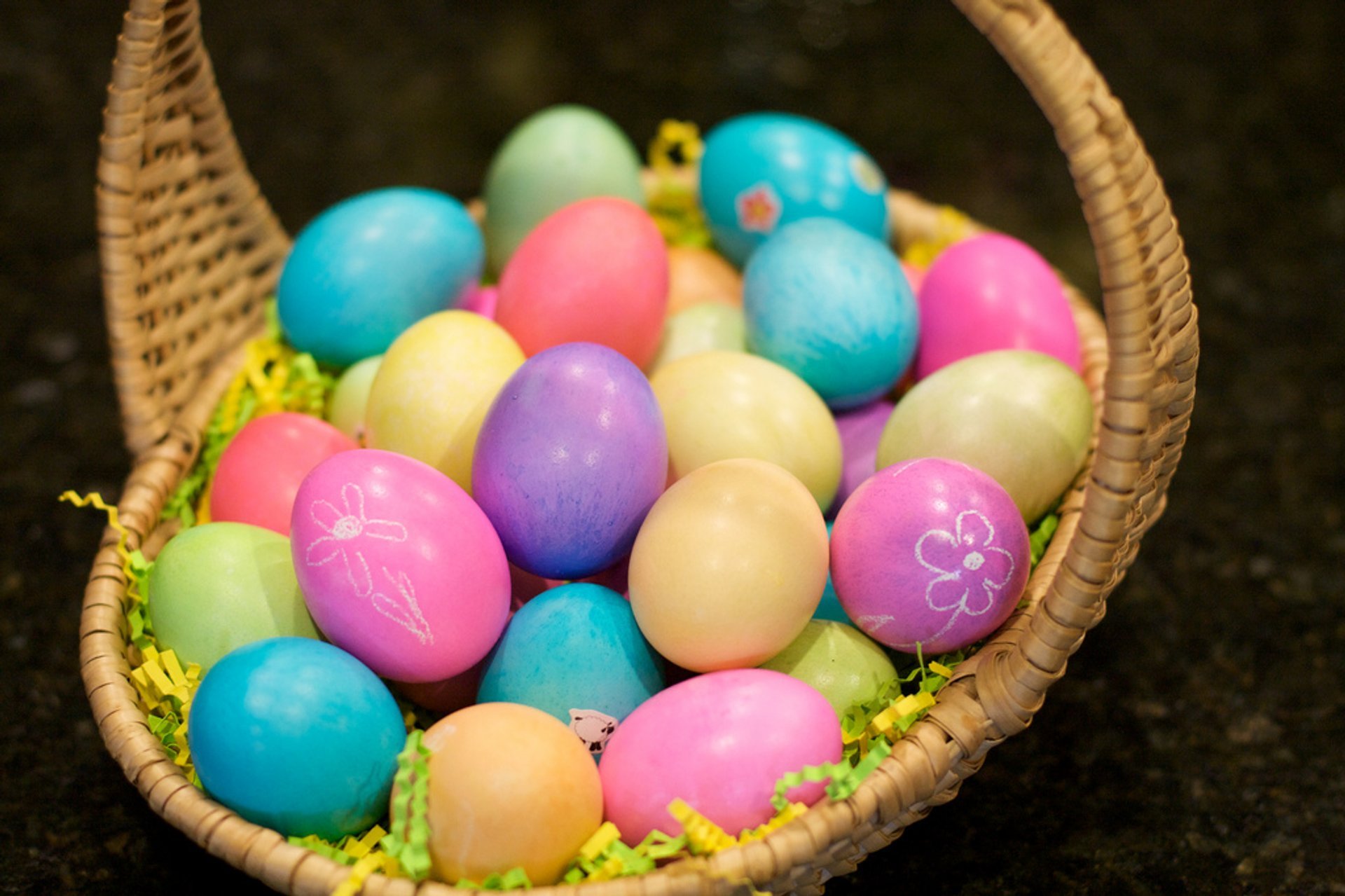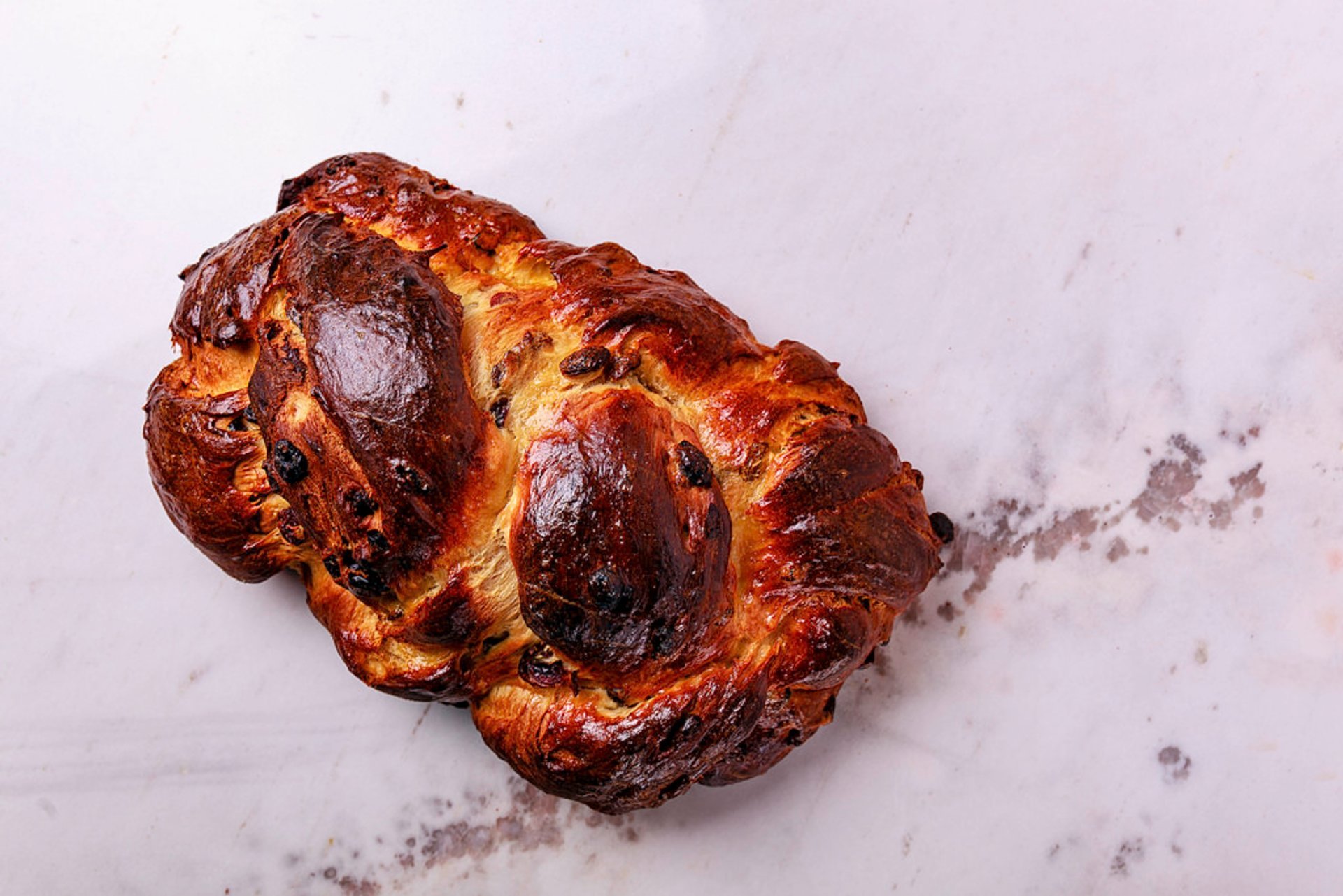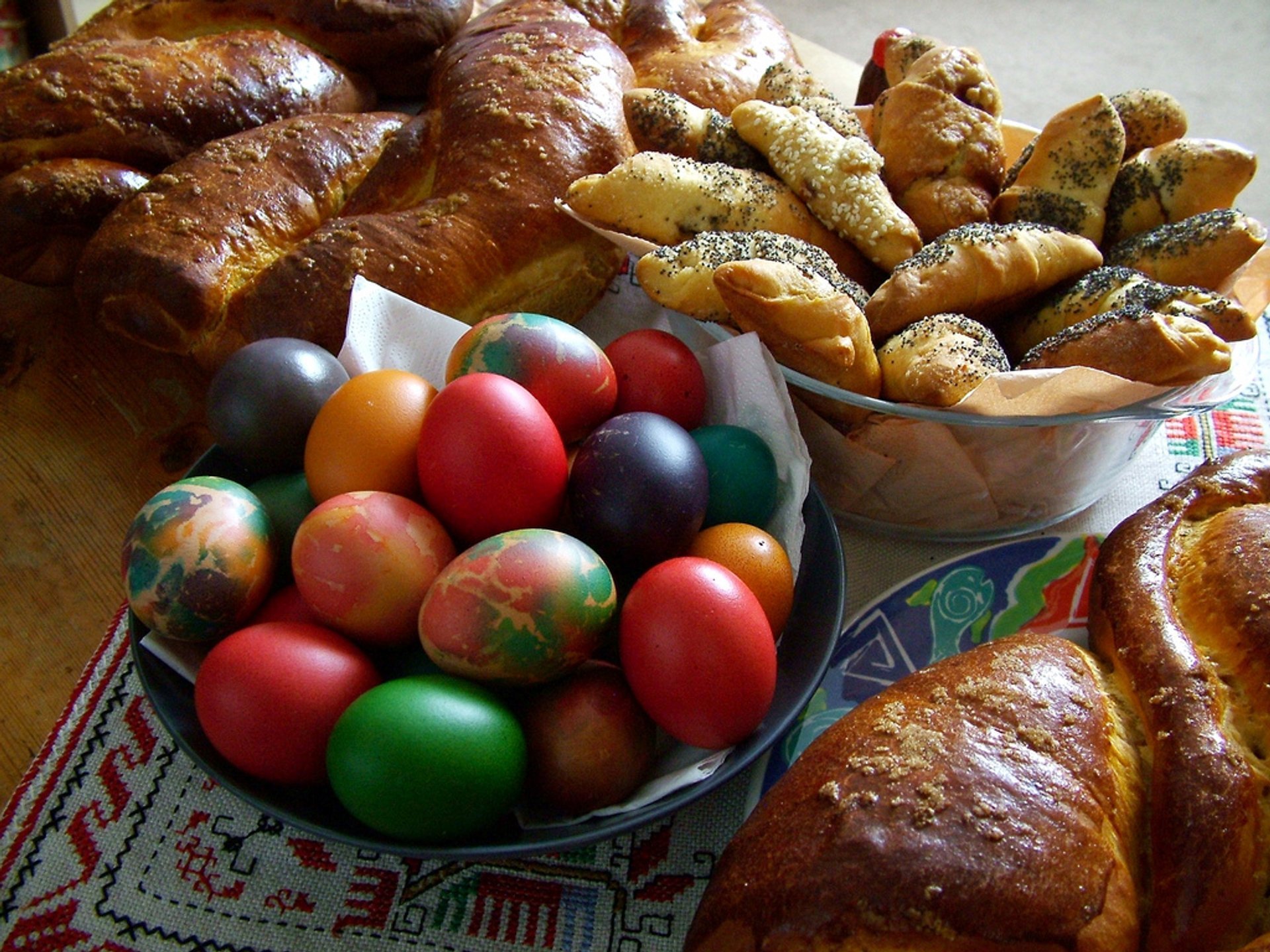 See accommodations nearby
Velikden (Easter) is the main holiday for all Orthodox Christians. In Bulgaria, this day is celebrated with scale. It is an official day off, as well as the Monday following it. The holiday is connected with the first full moon after the spring solstice day, and therefore every year Velikden (Easter) falls on a different date.
Preparations for Easter begin on Thursday, and then it is customary to paint eggs and stove "kozunak" (Easter cakes). For eggs, locals traditionally choose the red color as a symbol of revival and spring sun, and the cake is baked together with dyed eggs, which must necessarily be an odd number.
At midnight from Saturday to Sunday, in all the churches of Bulgaria, a bright Easter service begins, after which the Bulgarians greet each other with the words "Christos voskrese" ("Christ is Risen!"), which is returned with "Vo istina voskrese" ("Truly is risen!"). And on Sunday, everyone waits for the real feast, including Easter cakes and eggs, the traditional Banitsa, a hot dish of lamb meat, salads from fresh vegetables, and red wine.
Find hotels and airbnbs near Orthodox Easter (Map)