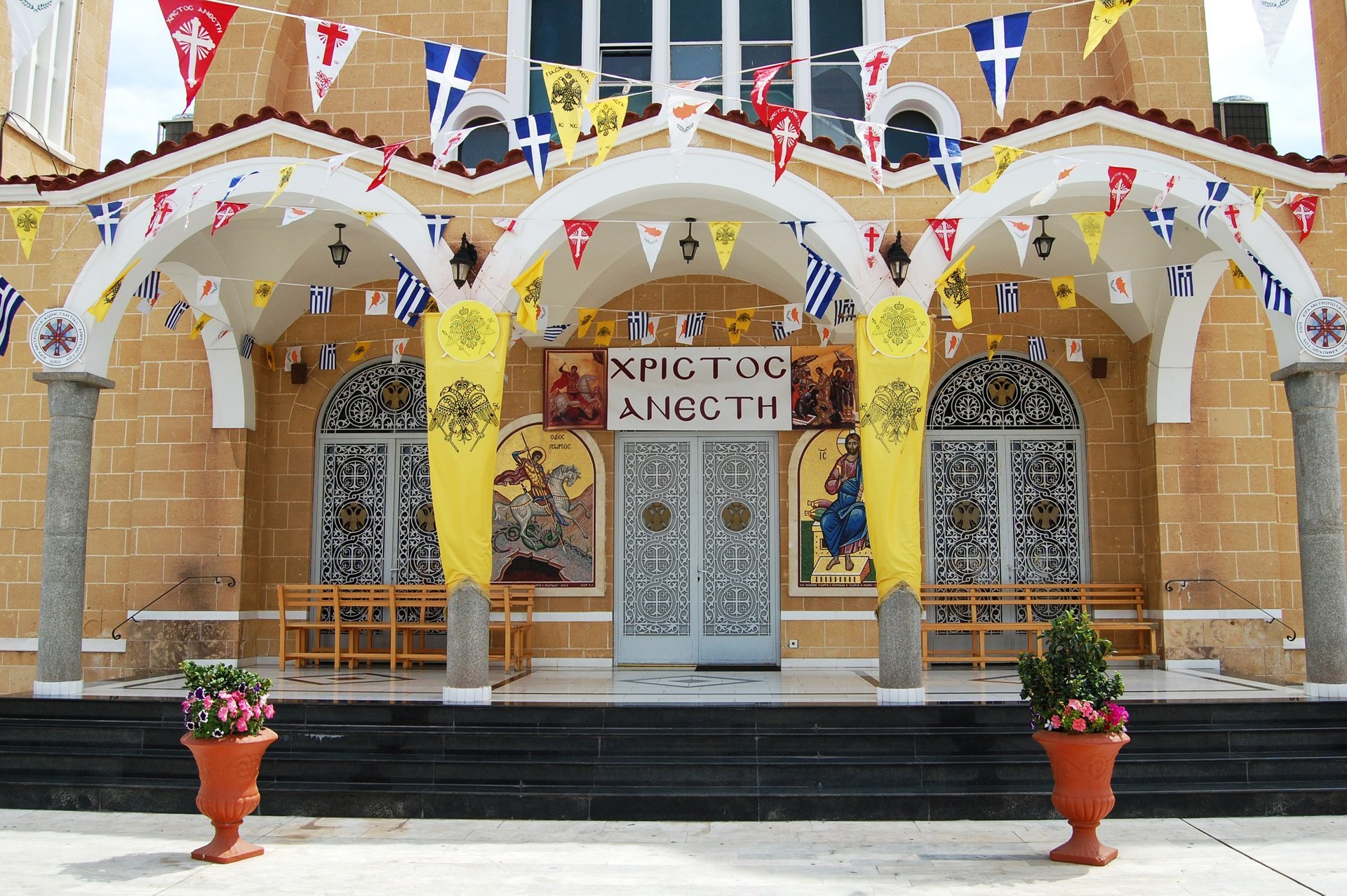 Nobody can say that Easter traditions in Cyprus happen in just one day, or two, or even five. There is a whole range of customs that include cooking and decoration that starts few days before Ester. Some activities occur during the day and others at night. Celebrations go on in church and with families and friends. To cut it short, Easter is a very busy, joyful, and emotional time for everyone in Cyprus.
Before Easter Sunday comes, Cypriot families prepare a number of traditional dishes. Most women do their baking on Thursday, making famous "flaounes", made of shortcrust with a cheese, egg and mint filling. This kind of cheese cake comes in triangular or square shapes. Another treat is "koulouria" - butter cookies baked with milk, spices and a little sugar. Don't forget to try "tyropittes" - cheese pies rolled in sesame seeds. Eggs are dyed on Thursday as well. Traditionally they have to be red due to a special root called "rizari". Yellow eggs are made with yellow marguerites that cover the fields during April. Also it is a must to prepare meat for the Sunday barbeque, which is especially desirable after forty days of Lent.
Easter decorations can vary greatly from house to house, but the most popular are dangling white candles, ribbons, and tiny flowers. Dyed eggs serve as a decoration as well.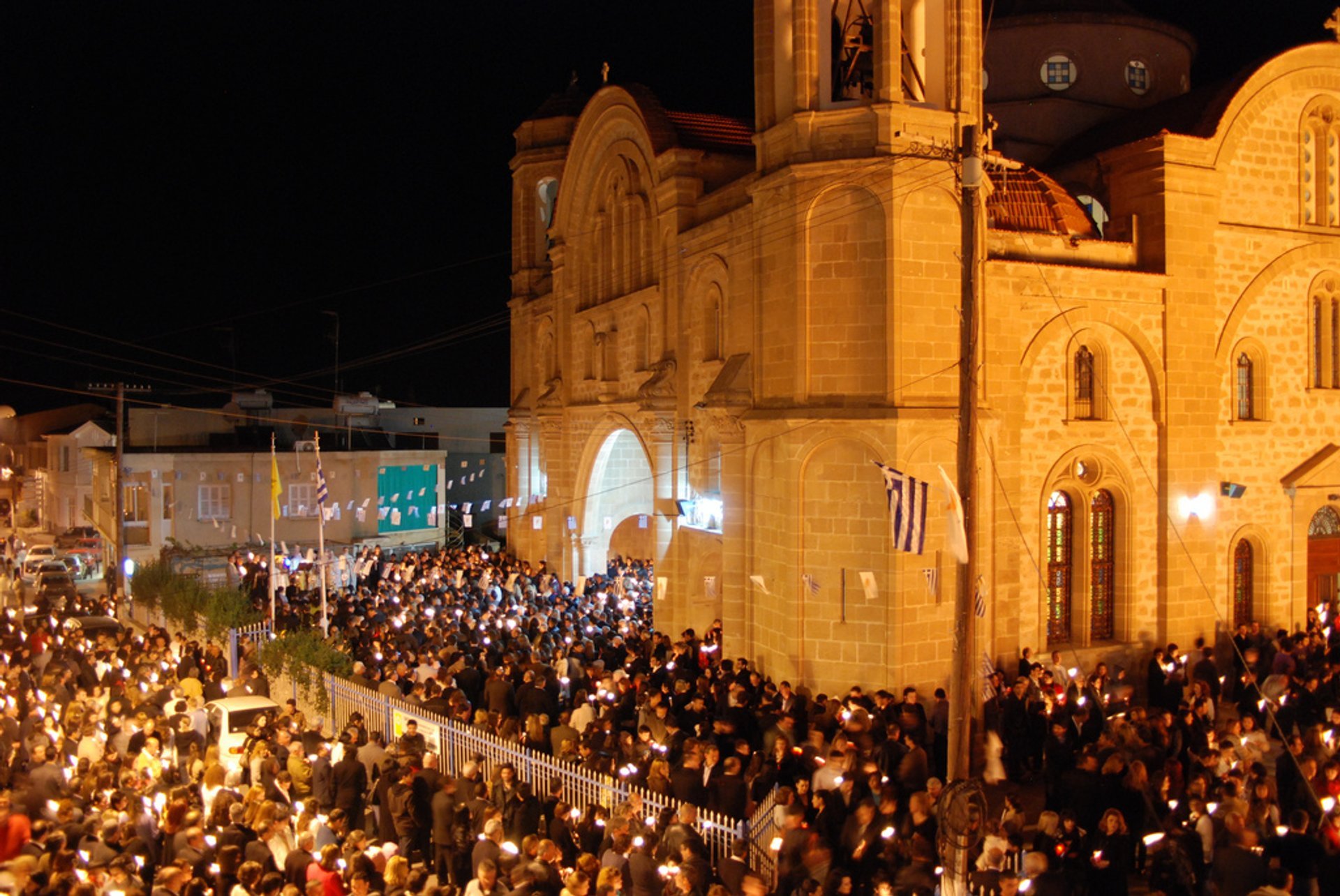 The Midnight mass gathers many Cypriots in churches where the resurrection of Christ is celebrated. It is accompanied by a candle procession, fireworks, and huge bonfires. When returning home, people eat Easter soup called avgolemoni and the baked goods that were prepared beforehand.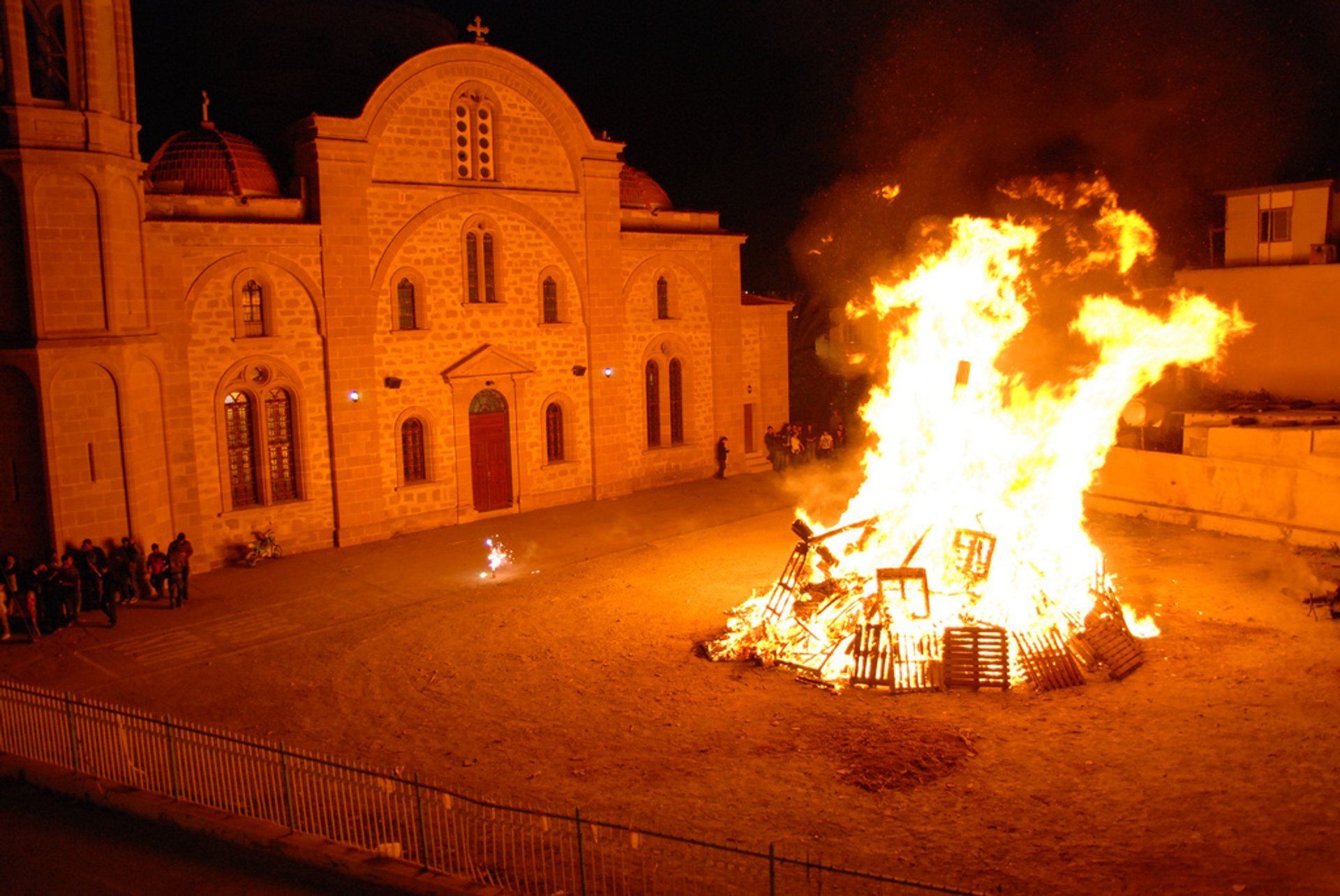 When actual Easter has started it comes time to visit all one's relatives and friends, enjoy egg-breaking games, and eat lots of cheesy and meaty food.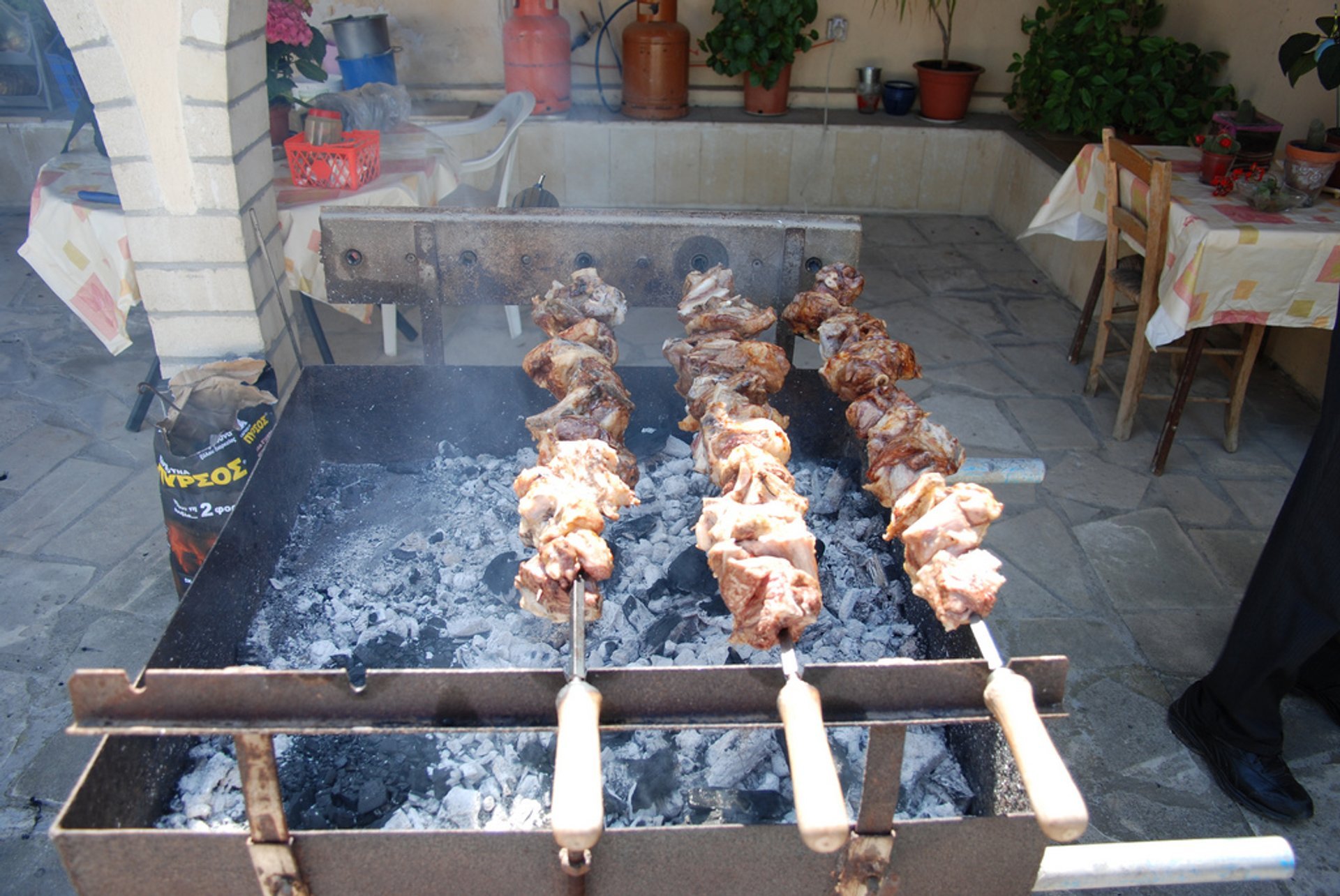 Easter Sunday (Orthodox) Featured in