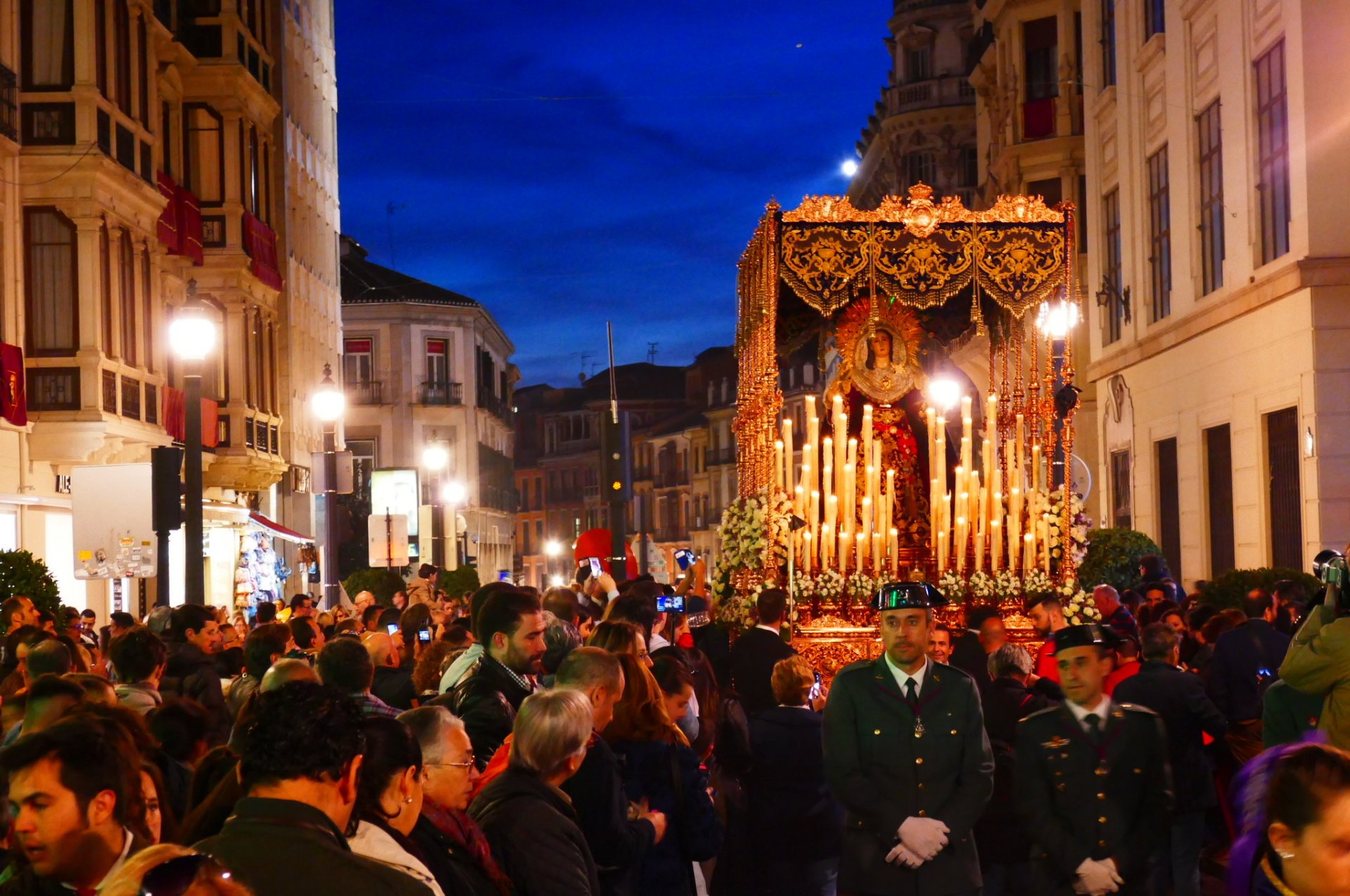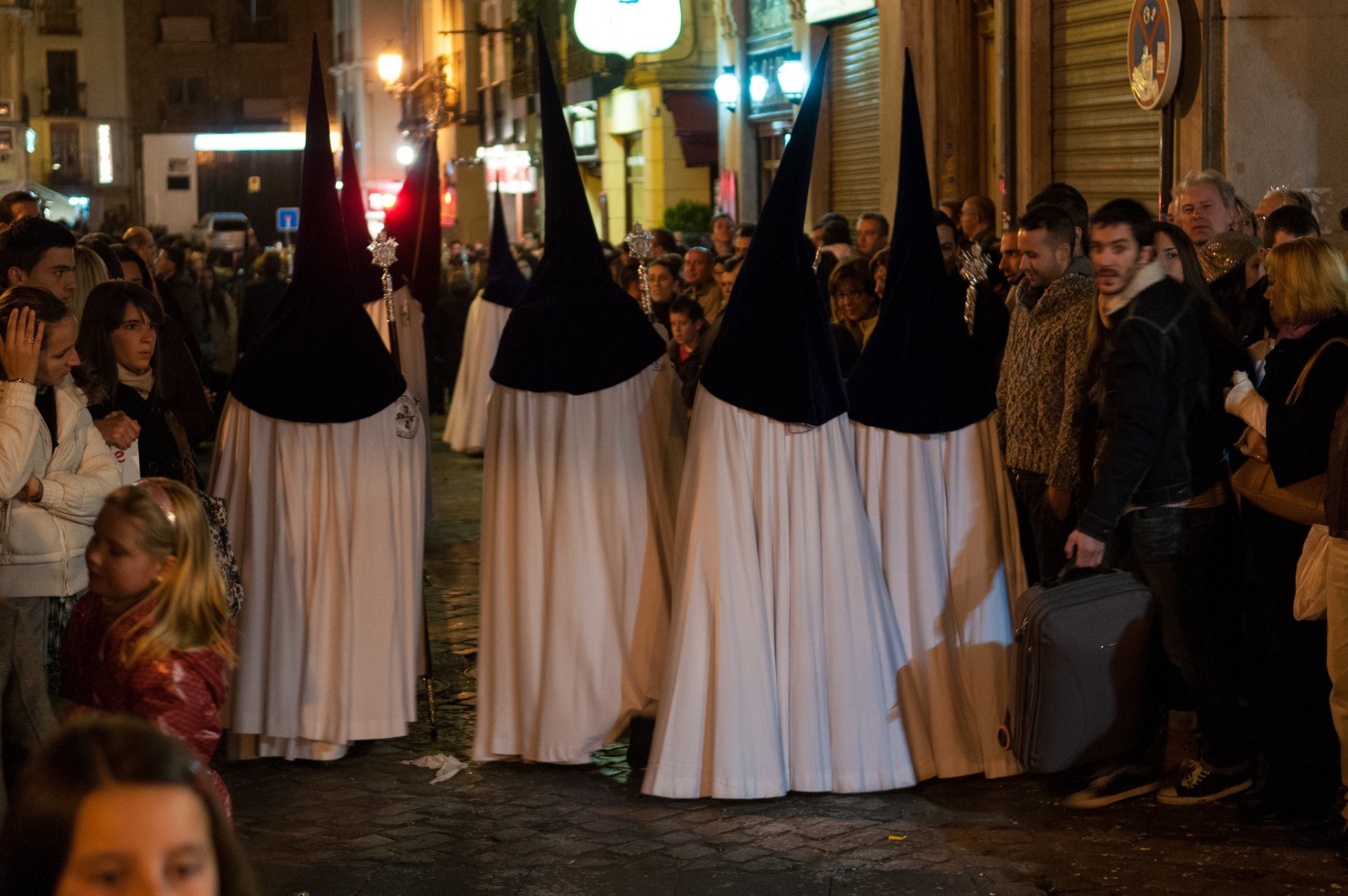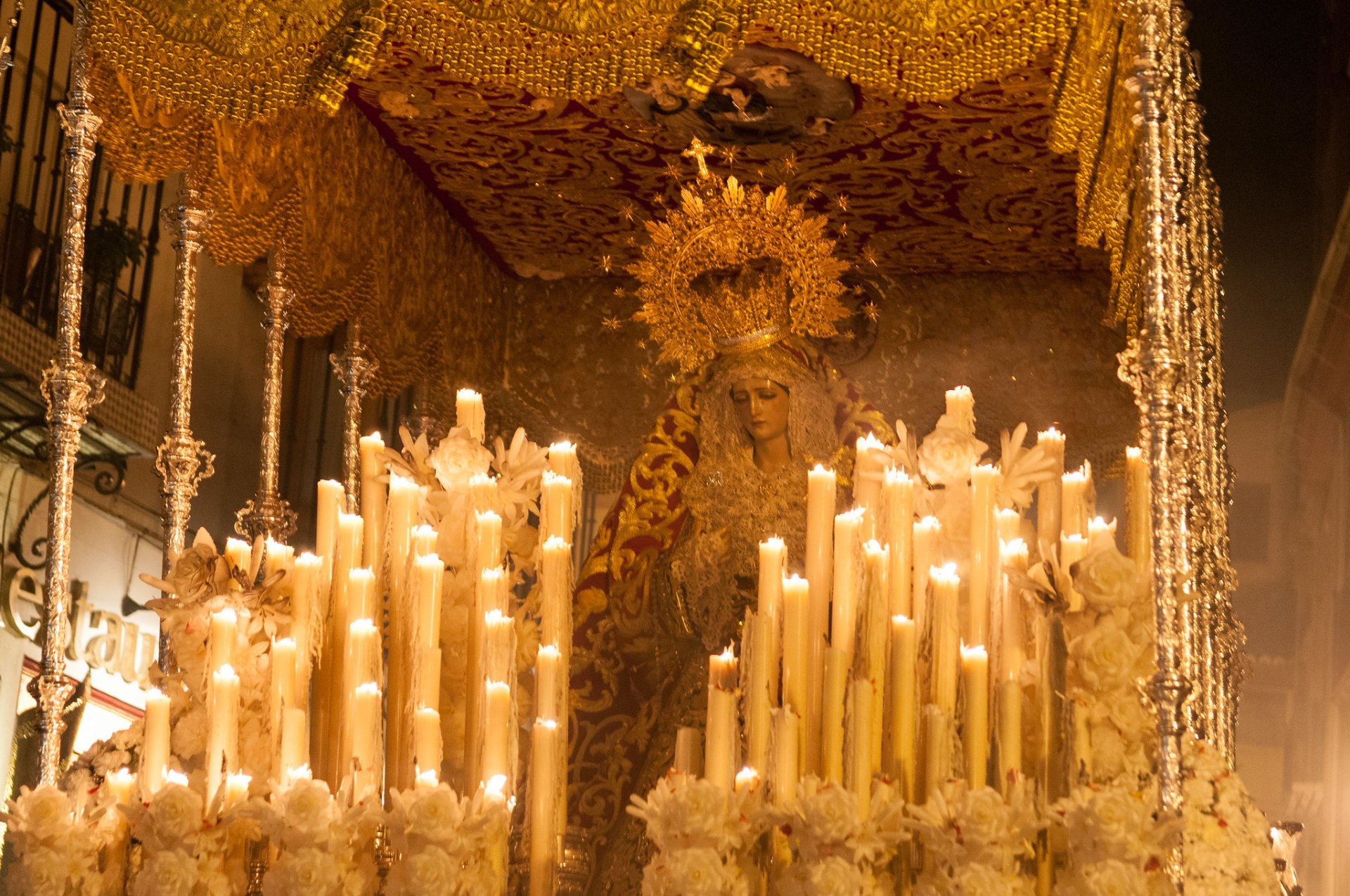 See accommodations nearby
In Granada, Semana Santa (Holy Week) is primarily associated with street processions. Thanks to elaborate floats and unparalleled settings, Granada's pious walks stand out from others across Andalucia. Besides, these ancient traditions often stem from the 16th century. Read on to find out the highlights of the last week of Lent.
In eight days from Palm Sunday to Easter Sunday, 32 of Granada's brotherhoods partake in street processions across the city. The spectacles feature over 2,000 "costaleros," carrying 58 "pasos" (the floats of religious figures), and countless "nazarenos" in pointed hoods. The marches typically step off from the Tribuna Oficial in Calle Ängel Ganivet next to Puerta Real and move towards the Cathedral to perform the Station of Penitence.
If you visit Granada during Semana Santa, you may have a unique experience every single day. One of the highlights is the procession at the Church of Santa Anna (Iglesia de San Gil y Santa Ana) carried on Holy Tuesday. At dawn on Wednesday, another special parade takes place at the Sacromonte Abbey (Abadía del Sacromonte). For Maundy Thursday, consider going to Albaicín. Holy Friday is the day to witness the traditional prayer in the Campo del Principe, and lastly, Saturday at Alhambrais is sure to be impressive. Also, take into account that Maundy Thursday and Good Friday are bank holidays in Spain.
Street processions are not the only attraction during Semana Santa in Granada. This period of the year is about vibrant passion plays, mass repentance, and finally, the joy of Jesus' resurrection and indulgence. You can genuinely feel the atmosphere only on a personal visit to Granada, which is undoubtedly worth your time and effort. For more information, visit the official Andalucia tourism website (see External Resources below).
Find hotels and airbnbs near Semana Santa in Granada (Map)