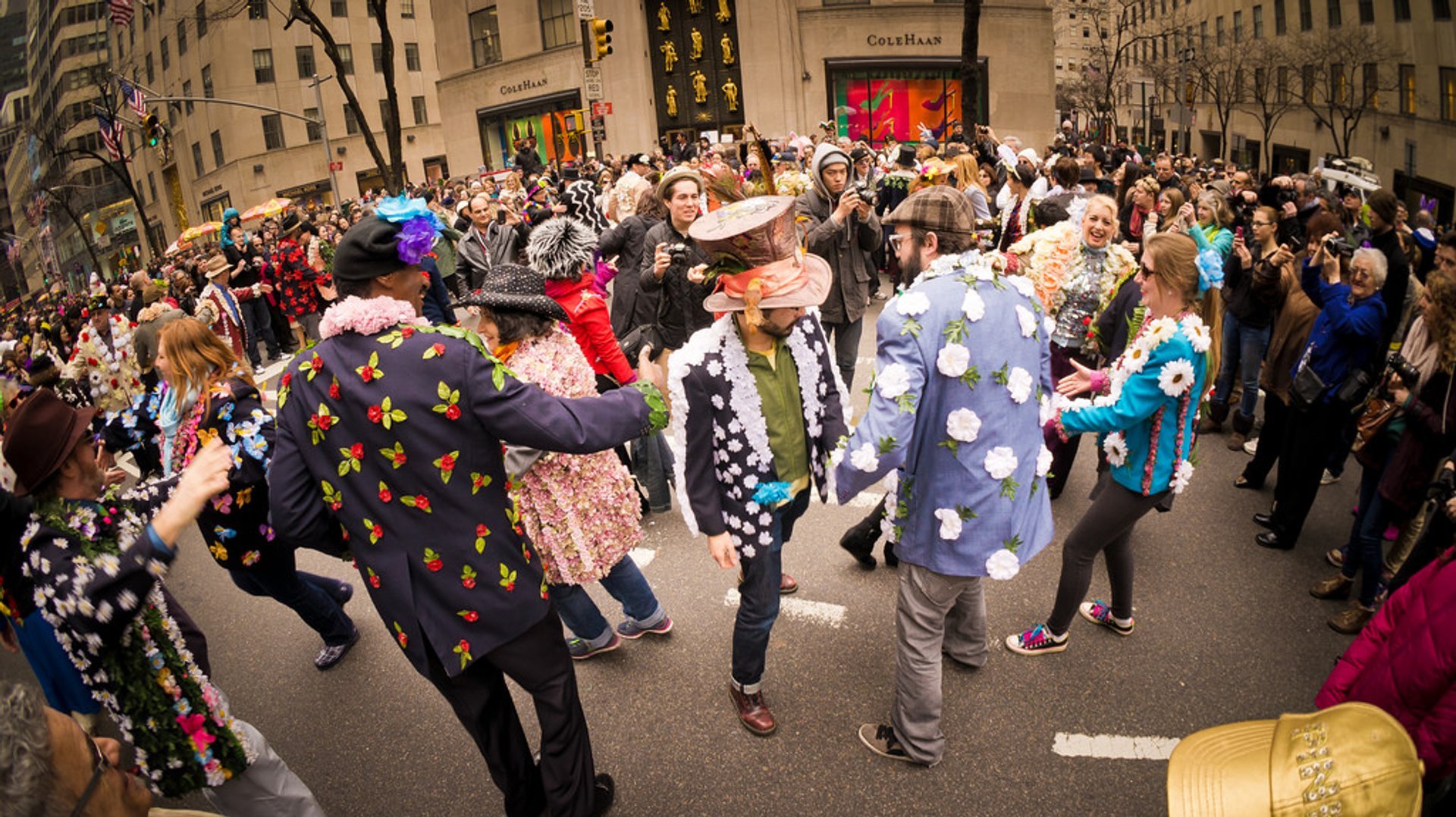 The Easter Parade and Easter Bonnet Festival is not exactly an organized event. On Easter Sunday, Fifth Avenue (from 49th St to 57th St) closes for transport, and the fun begins. The participants wear weird, funny, inventive costumes and wander around the street. Sometimes they include lots of flowers or even live animals like rabbits or pet snakes.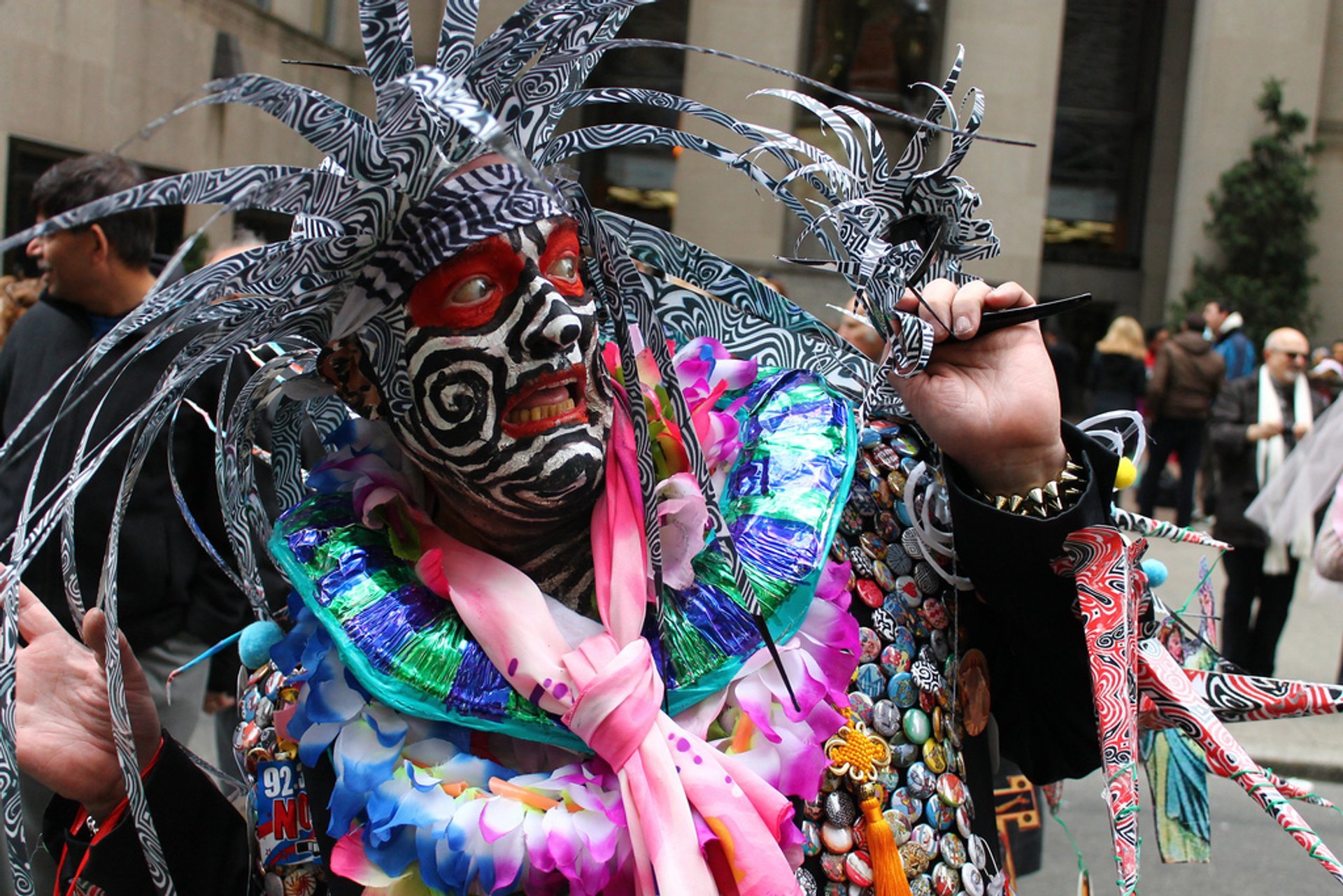 The bonnets, of course, are essential. You'll be surprised how odd, creative, or absurd they can be: made out of frames, carrots, flower pots, or bird cages. Some of them are normal hats decorated with tons of flowers, eggs, plastic birds, feathers, or even bubble gum. Some are tiny, and some are huge, ​but a​bsolutely all of them are worth seeing. Because imagination has no limits.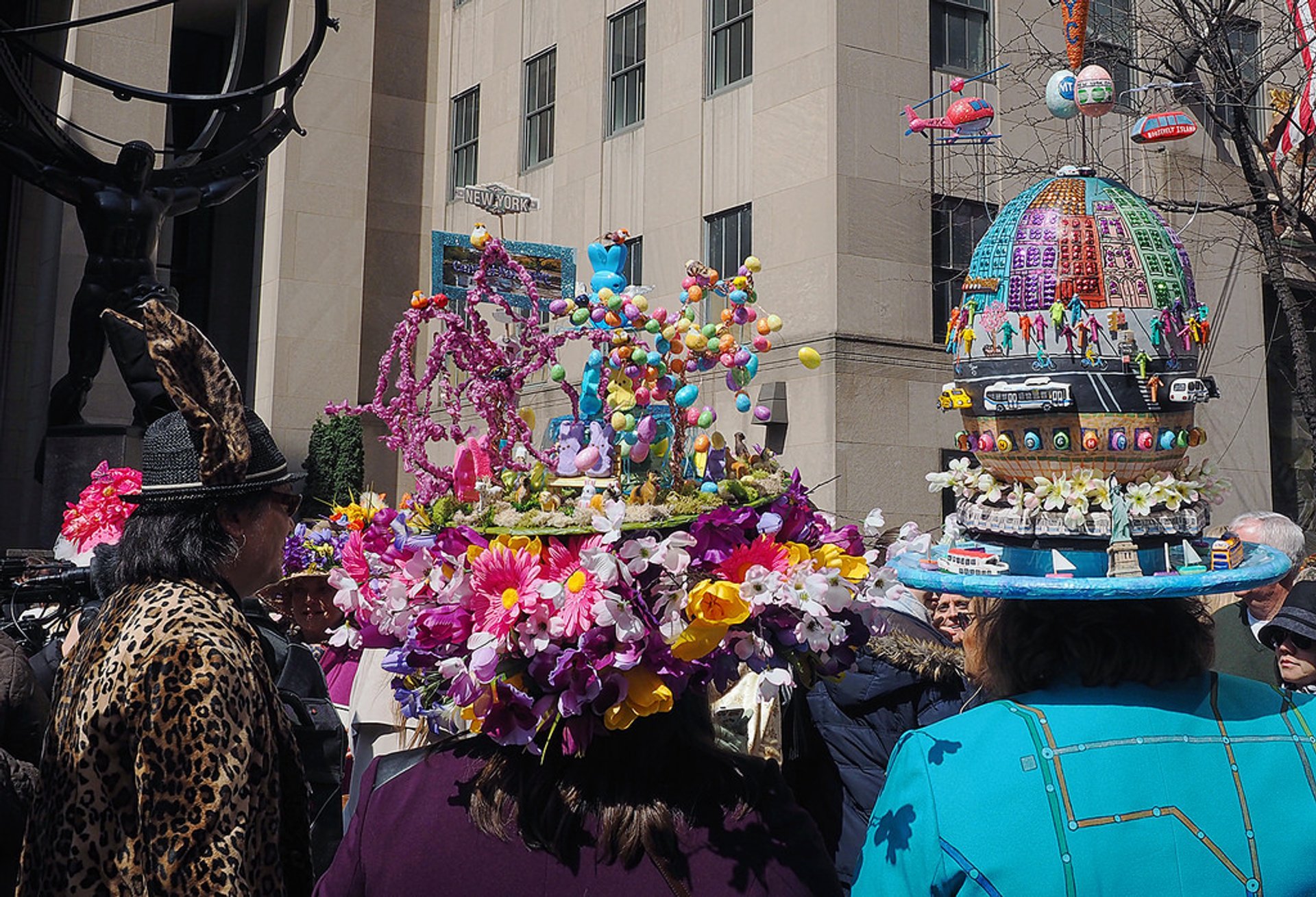 The tradition of holding Easter Parades has been observed for more than 130 years in New York. While in the 1880s there were no floats or music bands, women would still wear their most beautiful hats and clothes. Streets and churches were decorated with flowers, and the mood was joyful. In the 20th century, the New York City Easter Parade was one of the largest in the USA with equal emphasis on fashion and religious rituals. As years fly by, the Easter Parade becomes more and more extravagant and colorful.
Easter Parade and Easter Bonnet Festival Featured in