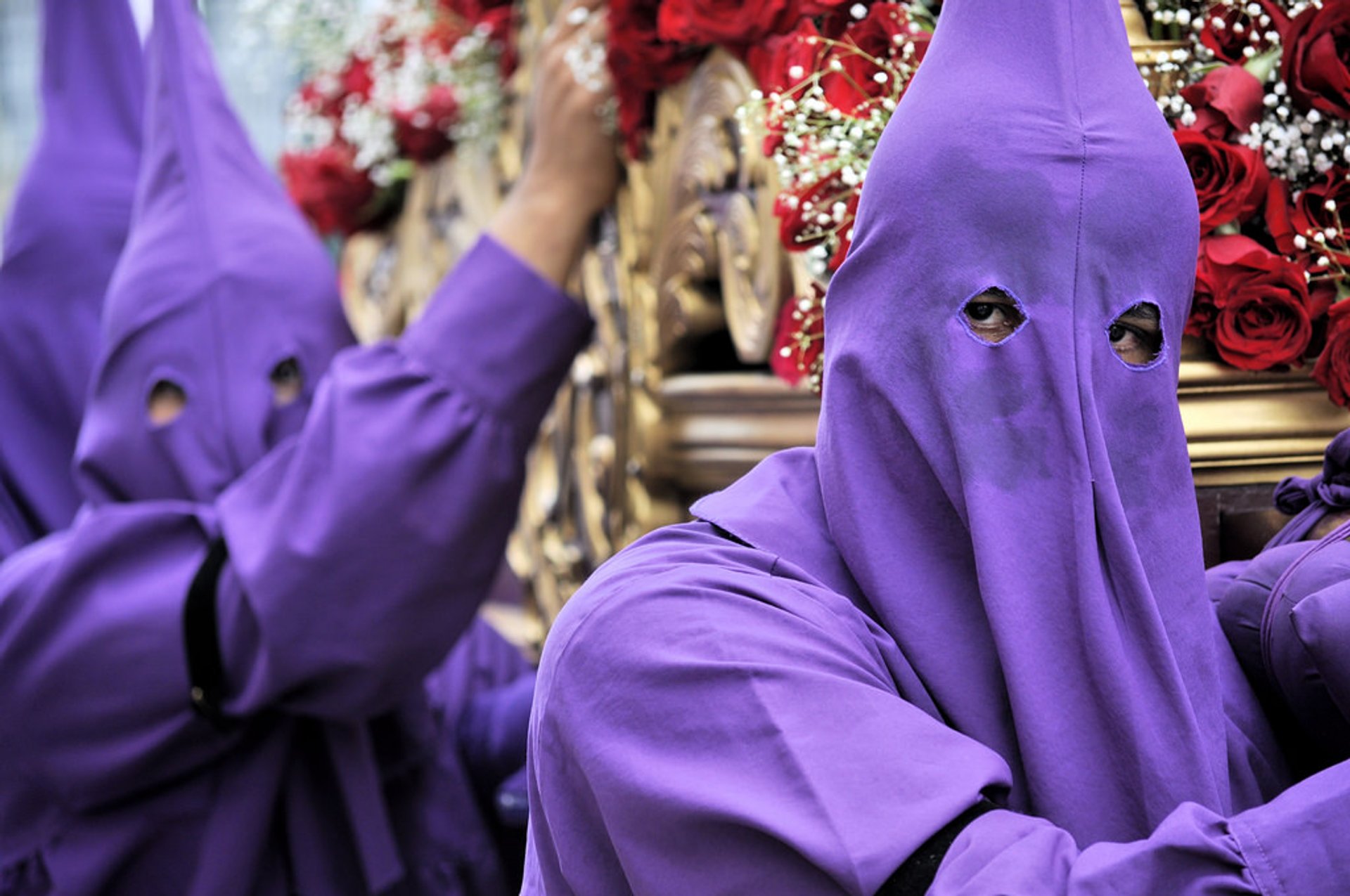 For Colombian people, Semana Santa (Holy Week) is one of the most important celebrations. It traditionally starts on Palm Sunday and lasts until Easter Sunday. Popayan and Mompox are the most religious centres in Colombia. Popayan Easter celebrations are included in the UNESCO world heritage list. During Maundy Tuesday and Good Friday, people all over Colombia commemorate Jesus Christ's Passion, crucifixion, and death.
Popayan, located in southwest of the country, is called White City due to the largest concentration of churches. Church steeples form the city's skyline, and there is a church almost around every corner. Hundreds and thousands of people watch and participate in Easter processions here and highly acclaimed Festival of Sacred Music.Lots of choirs and orchestras arrive from different countries to participate in this event and perform in Guillermo Valencia theater. Popayan is one of the most architecturally significant cities in Colombia, despite the consequences of 1983 earthquake.
In Mompox women walk along the streets dressed in their best clothes and most expensive jewellery showing their mourning for Jesus Christ. In the Silvia region, indigenous Colombians dress in their traditional clothes and cook Easter food. In Bogota, all performances and processions are held on the sacred mountain Monserrate.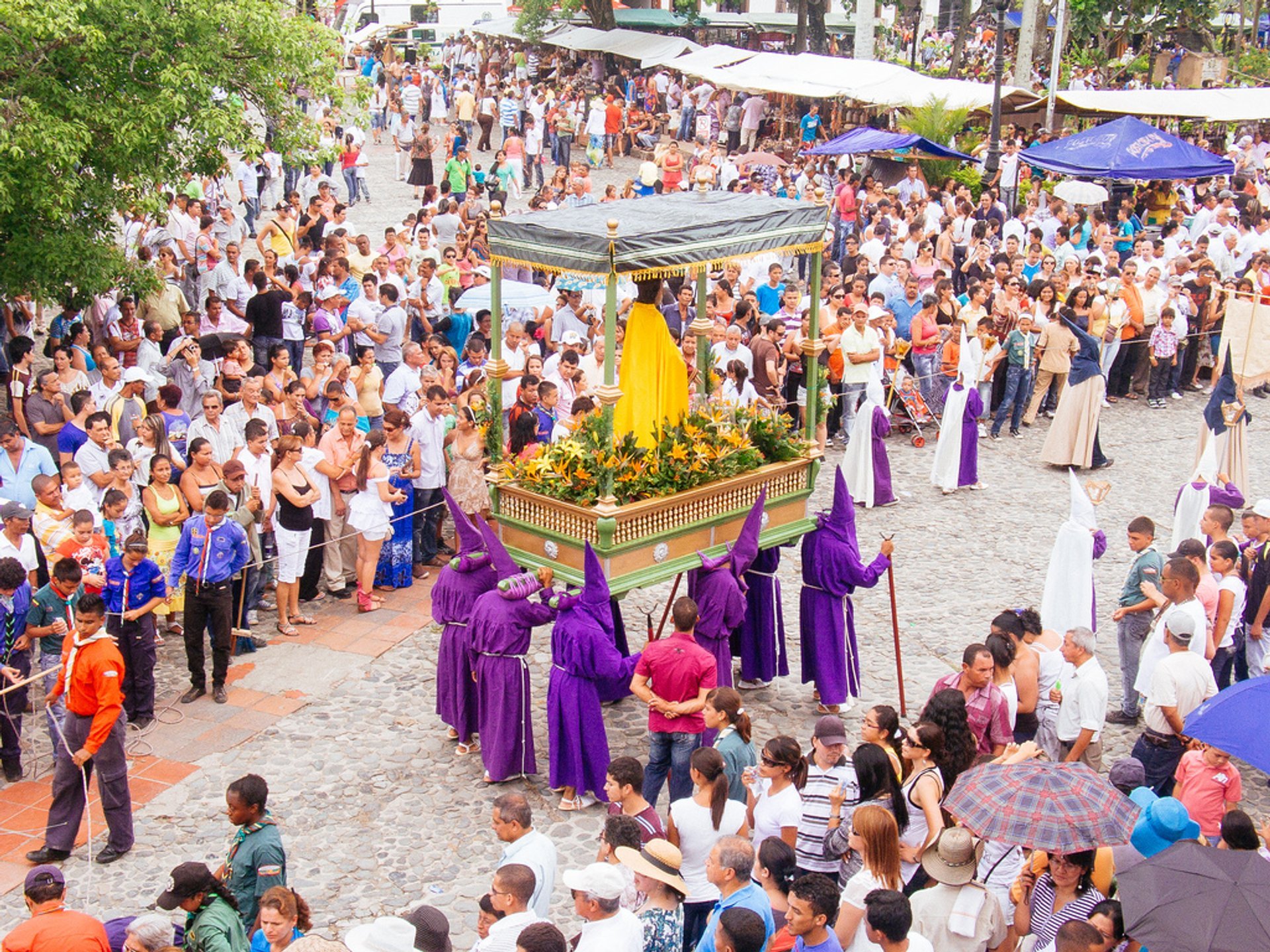 During the Holy Week, you will be able to buy homemade sweets from coconut, mango, rice, papaya, and other ingredients. Be ready that Holy Week in Colombia is so busy that prices at that time are incredibly high, so do your booking in advance.
Find hotels and airbnbs near Semana Santa (Holy Week) (Map)
Semana Santa (Holy Week) Featured in