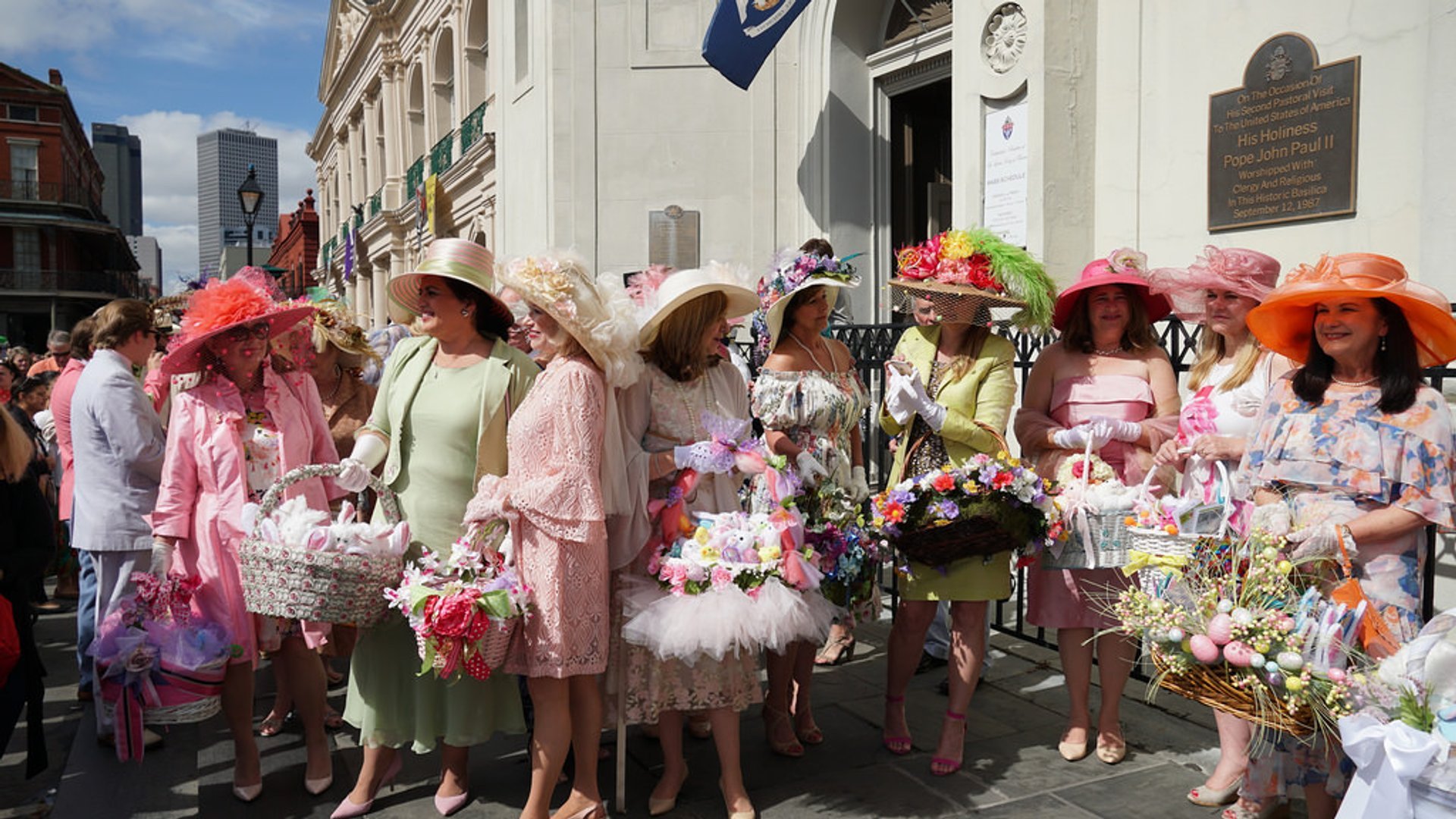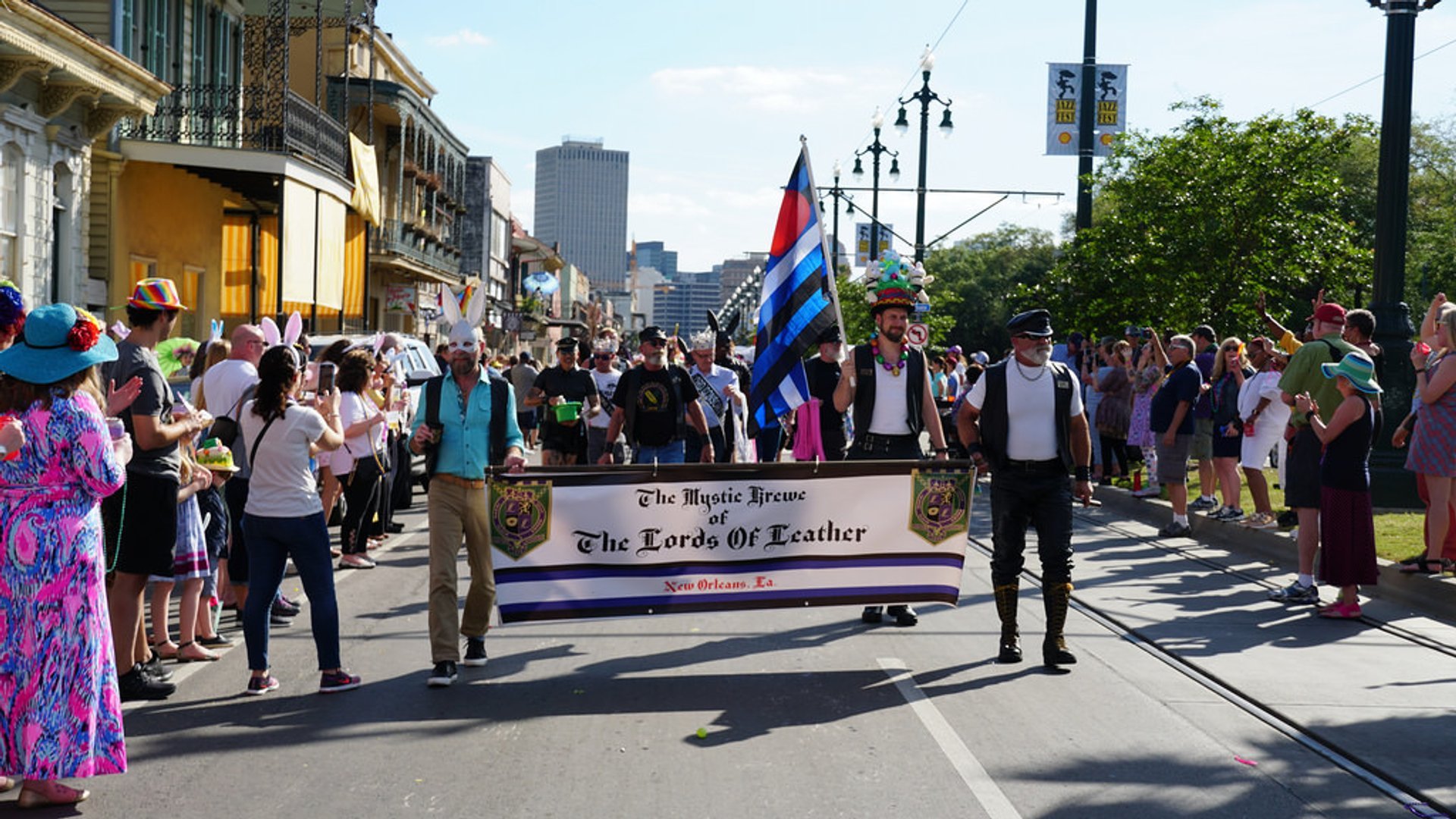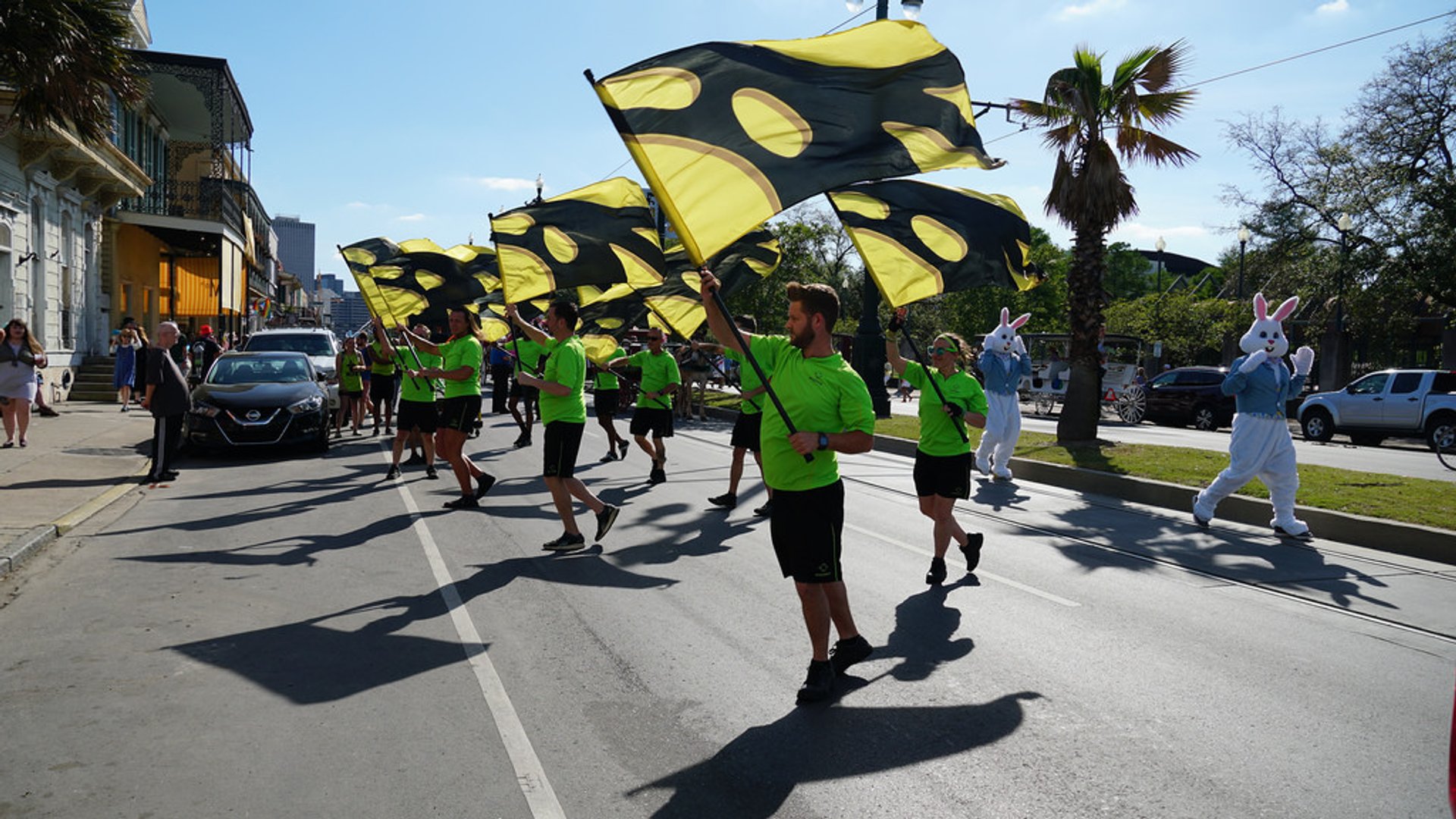 With most townsfolk being Christian, Easter celebrations in New Orleans are more spiritual in nature. This means there are plenty of festivities to celebrate the end of 40 days of Lent and restrictions. Everyone gets something interesting: churches have service, children get egg hunts, and adults can have a special brunch at their favorite restaurants. However, it wouldn't be a celebration in New Orleans without Easter parades.
Therefore, Easter gets its fair number of parades dedicated to different issues and topics, such as The Historic French Quarter Easter Parade, Chris Owens French Quarter Parade, and the Gay Easter Parade.
Historic French Quarter Easter Parade
The Historic French Quarter Easter Parade kicks off Easter Sunday's lineup of parades. It starts from Antoine's Restaurant early in the morning at 9:45 am and arrives at St. Louis Cathedral at 11 am for the Mass. Fancy-dressed men and women leisurely drive across the French Quarter in old convertibles and mule-drawn carriages, handing out Easter treats to the kids.
After the mass, participants make their way to Jackson Square which is just opposite the Cathedral. In front of the crowds, they show off their Easter attire and all the finery and finally return to the starting point at Antoine's. The owners of the best Easter bonnets and baskets and overall festive attire get awards.
Chris Owens French Quarter Parade
Chris Owens is a French Quarter entertainer who has led an Easter parade through its streets for over 35 years. Crowds and costumes may remind you of Mardi Gras. Royal and Bourbon streets are filled with floats, the Krewes, and other joyful and colorful groups. The parade usually starts at 1 pm when The Historic French Quarter Easter Parade is over.
Gay Easter Parade
In the afternoon, New Orleans can witness another prominent procession—the Gay Easter Parade, organized by the city's LGBTQ+ community. It's quite relaxed and family-friendly, passing by gay bars, restaurants, and retail shops in the French Quarter. You may see horse-drawn carriages and floats as well as bikers in leather and Easter bonnets.
Find hotels and airbnbs near Easter Parades (Map)