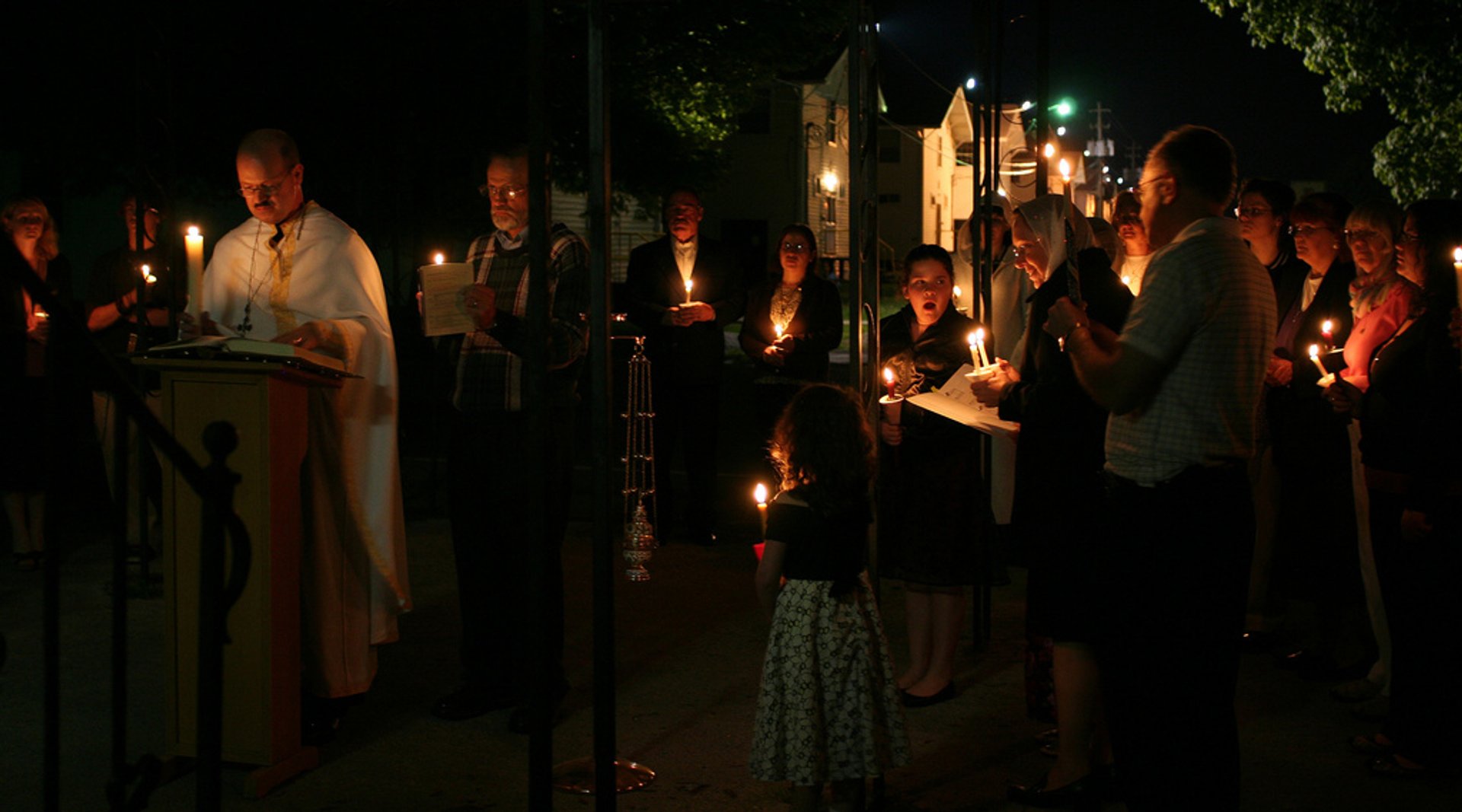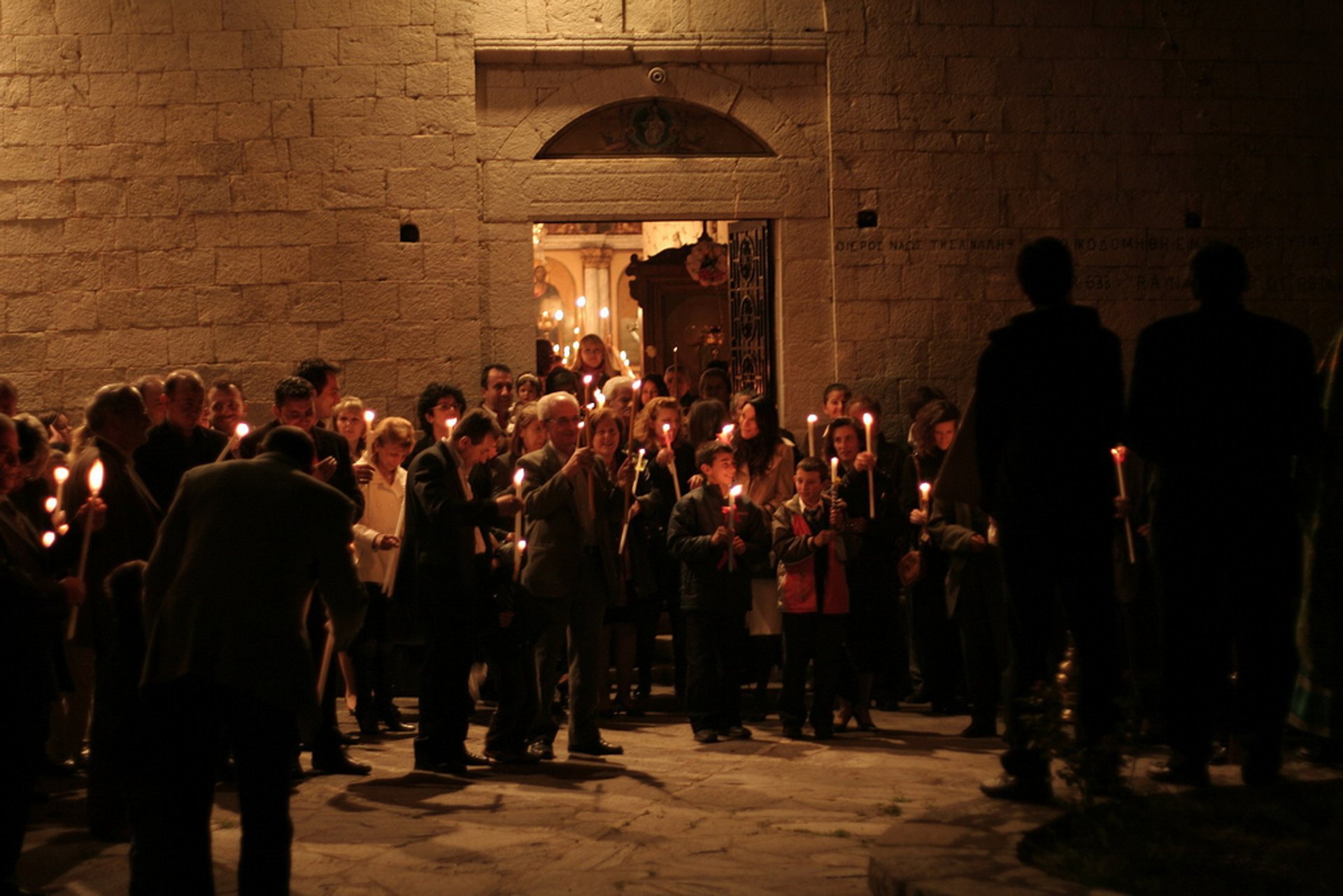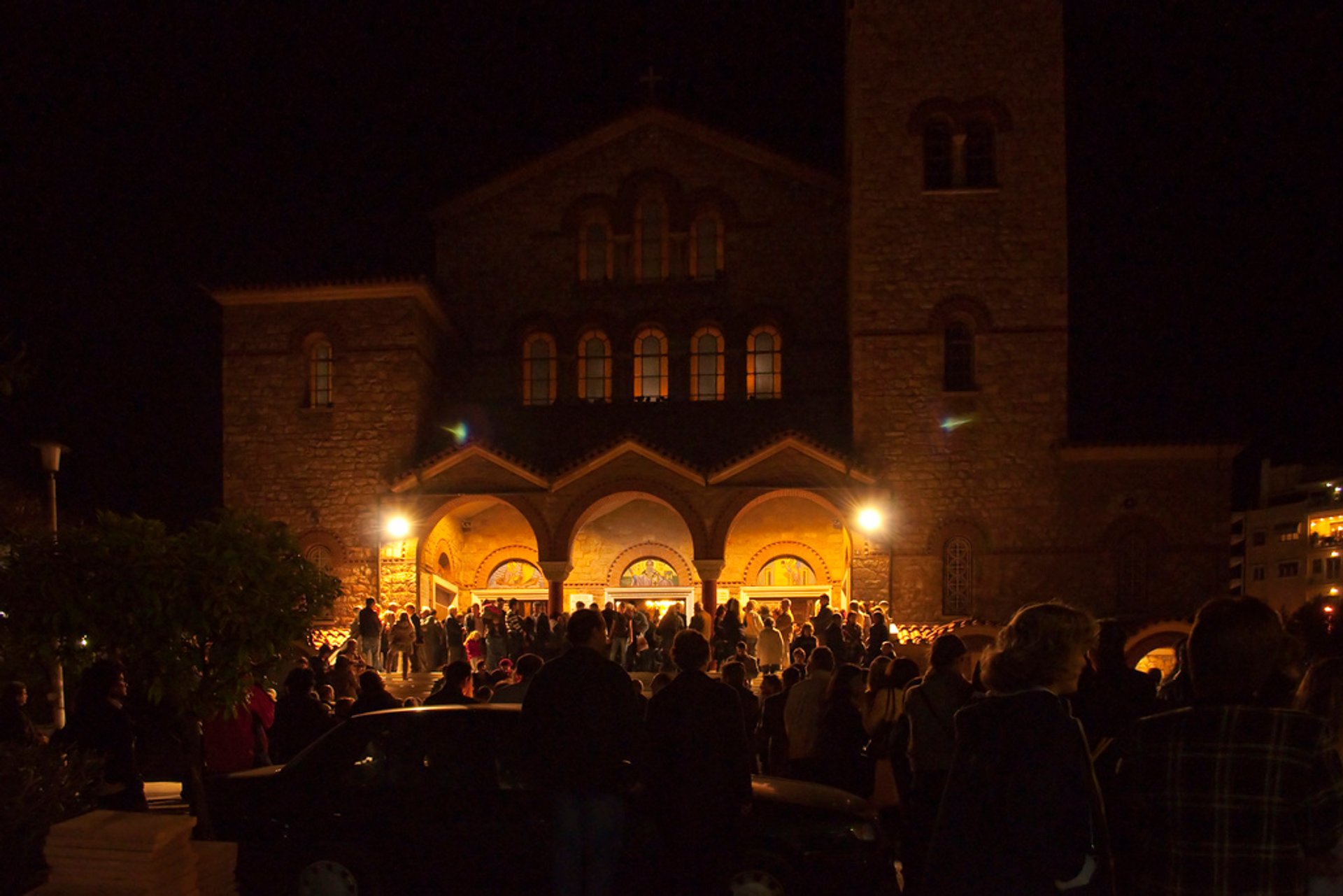 ​The greatest religious festival observed in Greece offers a nice opportunity to experience its long-established traditions, starting with its special Lent menu and finishing with Easter specialties. A week before Easter, or Holy Week, is marked with daily events. It all begins with the Saturday of Lazarus when the youngest Greeks go around their neighborhood singing the hymn of "Lazaros" at every house, and in return receive eggs and money.
Good Friday is a special day or rather a night when Athens and the whole country mourns over the death of Jesus Christ with candlelight processions imitating the funeral. The entire community is present: priests, cantors, altar boys, parishioners, and townspeople follow the bier of Christ ornated with flowers and carry burning candles and myrrh, scattering flowers and perfume. The most spectacular Greek procession takes place in Athens, on Lykabettus Hill. Saturday night is also quite impressive—this is the time of the mysterious Resur​rection Mass called Anastasi when Christians gather in churches, and midnight darkness is broken by a solemn and special candlelight ceremony.
Athenian temples have rich history and great architectural value so they are worth visiting on Saturday night. Whitewashed Agios Georgios church (St. George), on Lycabettus is located on the top of a paved hill street. A candle procession is especially beautiful as the street gets illuminated with lights and dozens of fireworks painting the sky red. Agia Irini (St. Irene), on Aiolou Street is home to the famous Greek Byzantine choir, founded by Lykourgos Aggelopoulos. Ethiopian Coptic Church, at Polygono is one of its kind. To enter it you have to take off your shoes. Also, many Copts dress in white, which looks really beautiful. At the end of the church service, there is a celebration accompanied by drums and other percussion instruments.
On Sunday, the streets of Athens are empty and silent. The main task for you on Easter Sunday is to get invited to a local household and join the merry celebration by the festive table with lots of roasted lamb, traditional dancing, and fireworks. Another amusing Easter tradition is coloring eggs with red paint and cracking them during the feast on Easter Sunday. Easter dates vary from year to year, so make sure to check the calendar.
Find hotels and airbnbs near Holy Week & Orthodox Easter (Map)