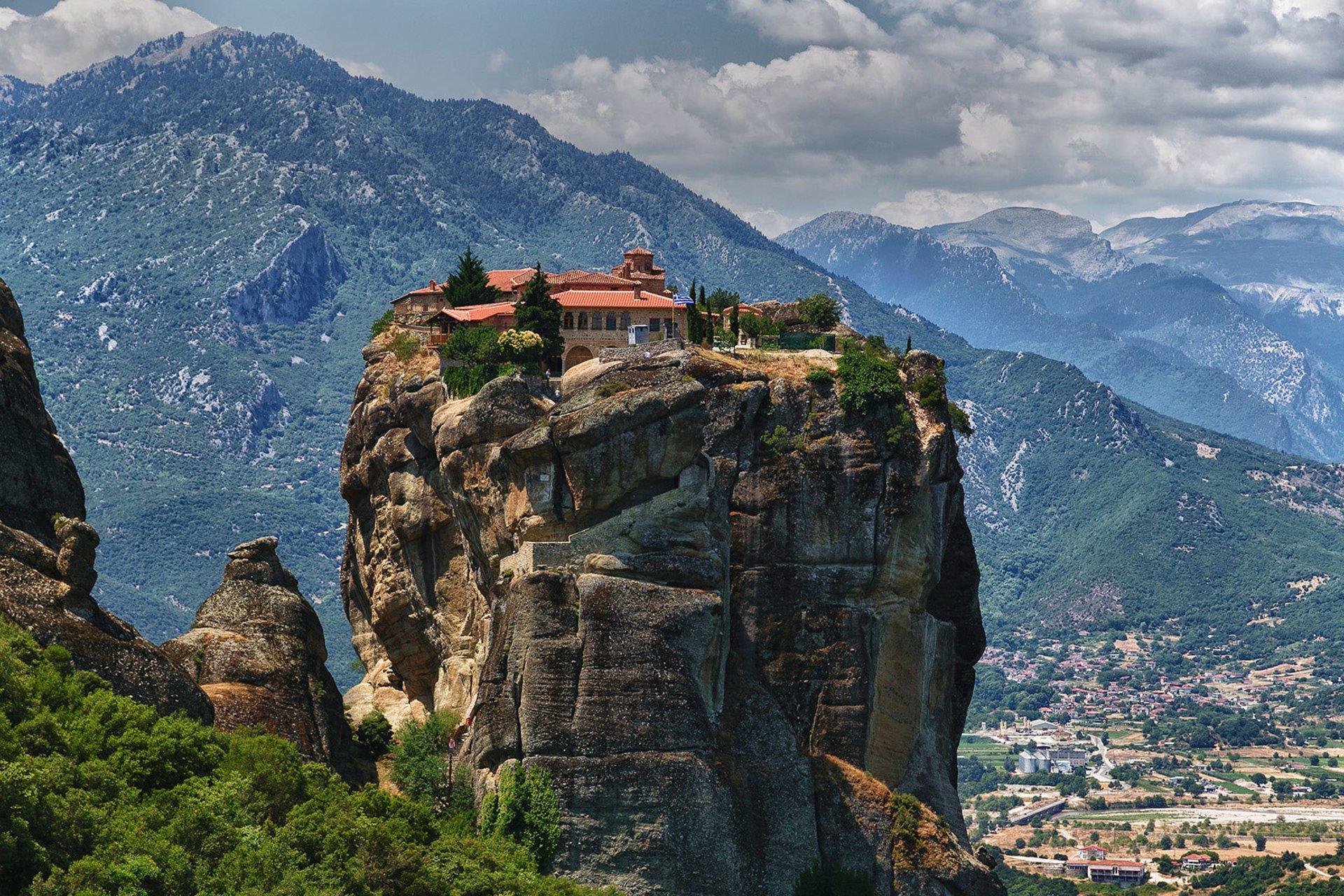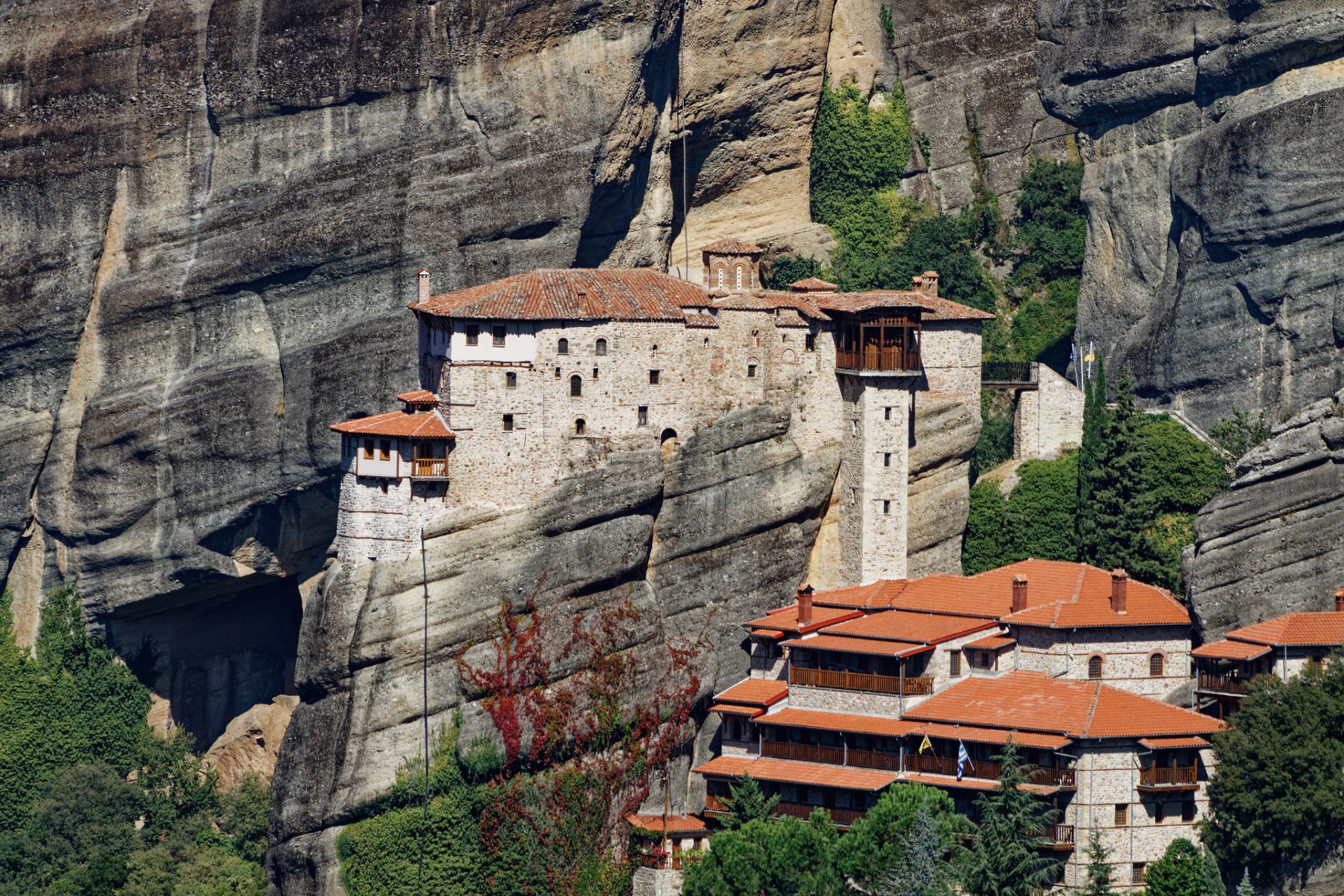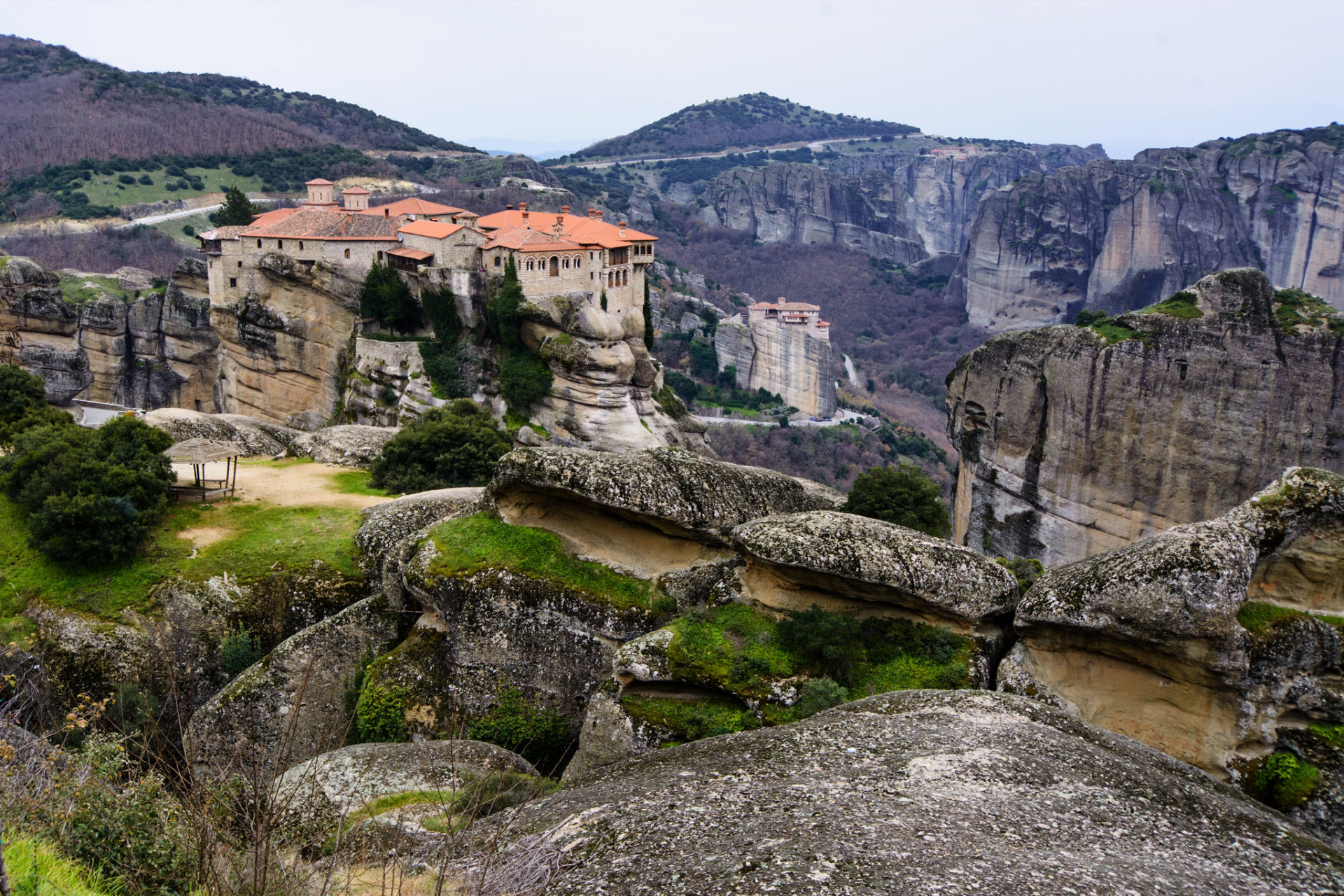 Meteora is a rock formation that has served as a place of worship for centuries. Located a few kilometers northwest of the town of Kalabaka, Meteora monasteries are the real miracle of Greece. These impressive rocks with breathtaking landscapes reach heights of more than 1968 feet (600 meters) and are a great place to experience spectacular views. In 1988, they were inscribed into the UNESCO World Heritage List and have attracted hundreds of tourists since then.
The best time to visit
Meteora means "suspended in the air," and the rock formation has 700 routes for climbers of all skill levels. If you travel there intending to climb the rocks, the best time to visit Meteora is from mid-March to mid-June or mid-August to mid-November. The general best time to visit Meteora is in May or June, when the crowds are not as big as between July and October, and the weather is not as cold as from December to March.
How to get there
Since the Meteora rocks are located near the town of Kalampaka, firstly, you have to get there. You can travel to Kalampaka by bus, car, or train. The best train is a direct, high-speed train from Athens to Kalampaka, which will take you to this town in five hours. The best bus route is from Athens to Trikala and then from Trikala to Kalampaka.
A few things to know before visiting Meteora
The monasteries of Meteora have a strict dress code: you can't wear sleeveless clothing or shorts. There are no food stores around the monasteries, so be sure to take some snacks with you. Also, wear appropriate footwear to make sure that you will climb there without harming yourself. And, finally, be ready to pay a small entrance fee to visit the monasteries.
Find hotels and airbnbs near Meteora (Map)