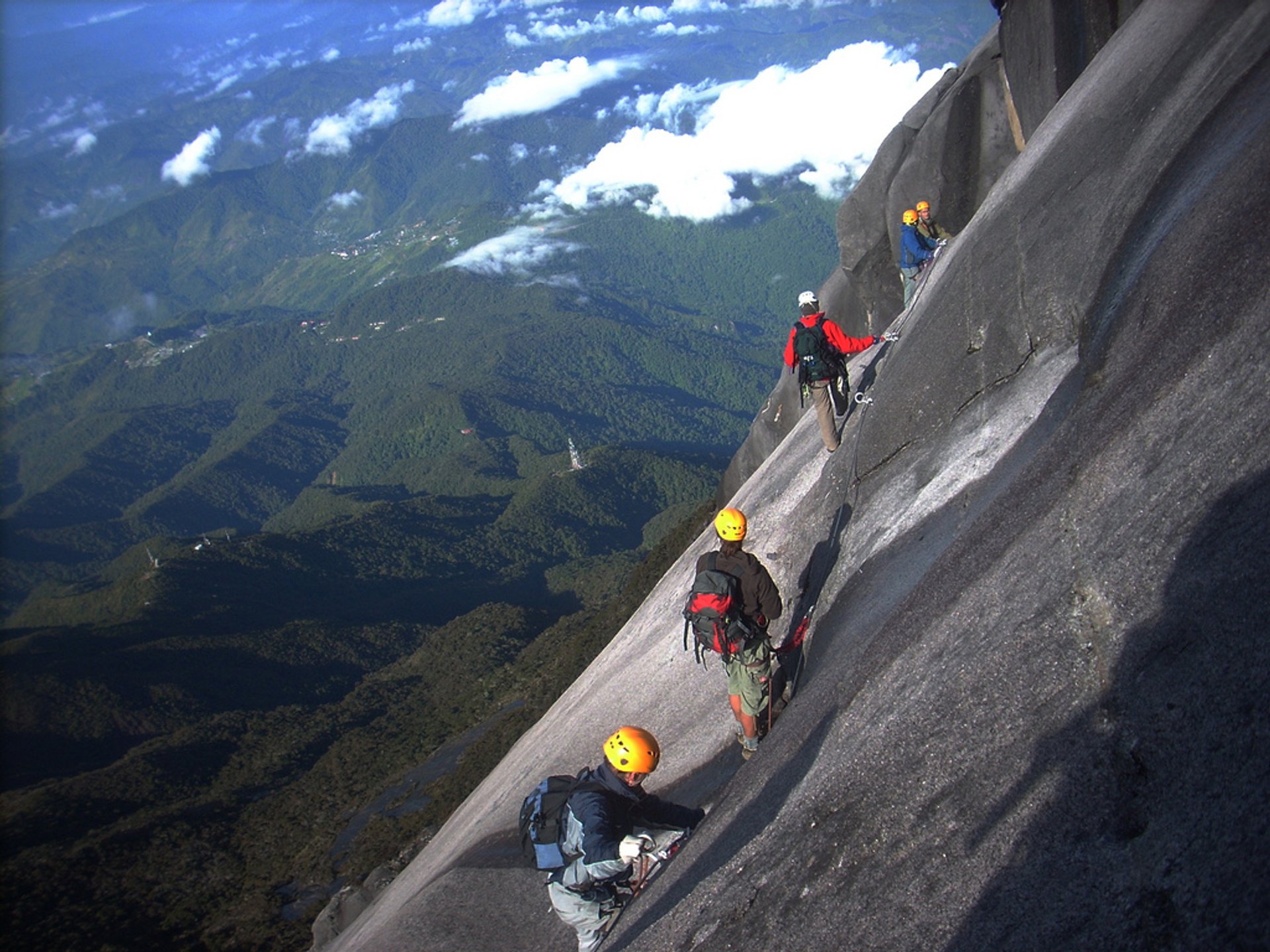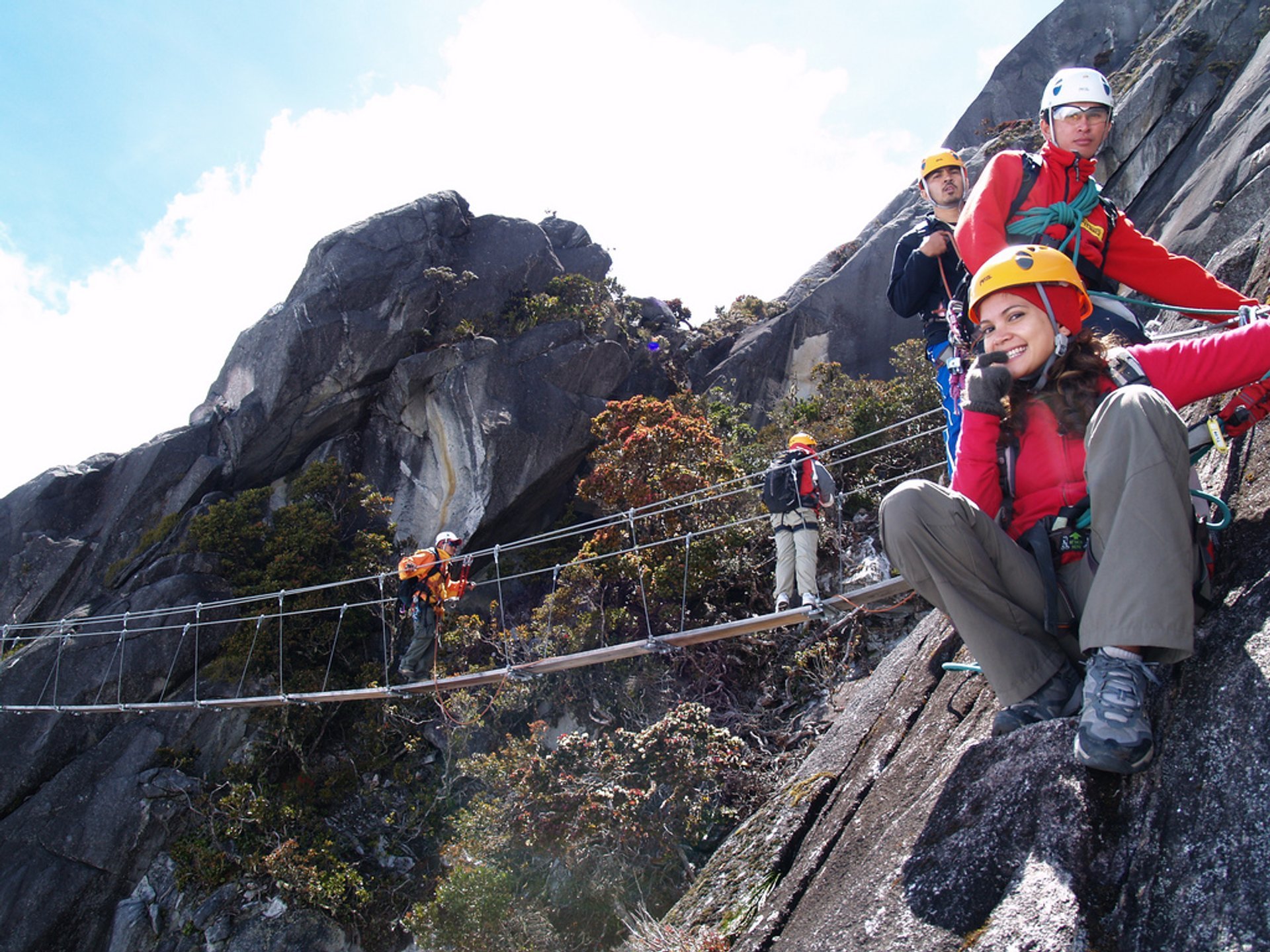 Travelmate Holidays Sdn. Bhd.
Via ferrata is translated from Italian as "iron road", and is actually a protected climbing route. There are several via ferratas in the world and one of them is located in Malaysia. Located on the side of Mount Kinabalu, Mt Torq is the highest via ferrata on Earth (certified by Guinness World Records).
Mount Kinabalu is positioned within the Sabah region of the Borneo Island. It is 4,096 meters above sea level and is the 20th most prominent peak in the world. Local Kadazan people believe that spirits dwell on its peak, so the name Kinabalu means "the revered place of the dead." Whether you believe it or not, climbing this mountain is a great adventure, especially if you choose to follow its via ferrata. It requires some vertical climbing, but most of the path is paved horizontally.
There are two circuits on Mount Torq, which differ in level of difficulty. "Walk the Torq" is easier, as it can be done even by children of the age above 10. It takes about 2-3 hours and it reaches 3,520 meters height. "Low's Peak" circuit is higher and much more difficult. Only people who are older than 17 and have relevant physical abilities to challenge themselves on this route. It takes about 4-6 hours and crosses the point of 3,776 meters above sea level. Low's Peak reveals not only Kinabalu's hidden plateaus and fluffy clouds beneath, but also one of the world's highest suspension bridges.
The weather on Mount Kinabalu is highly affected by monsoon periods, thus the driest and the most suitable for climbing season runs between March and July.
Find hotels and airbnbs near Mountain Torq Via Ferrata (Map)