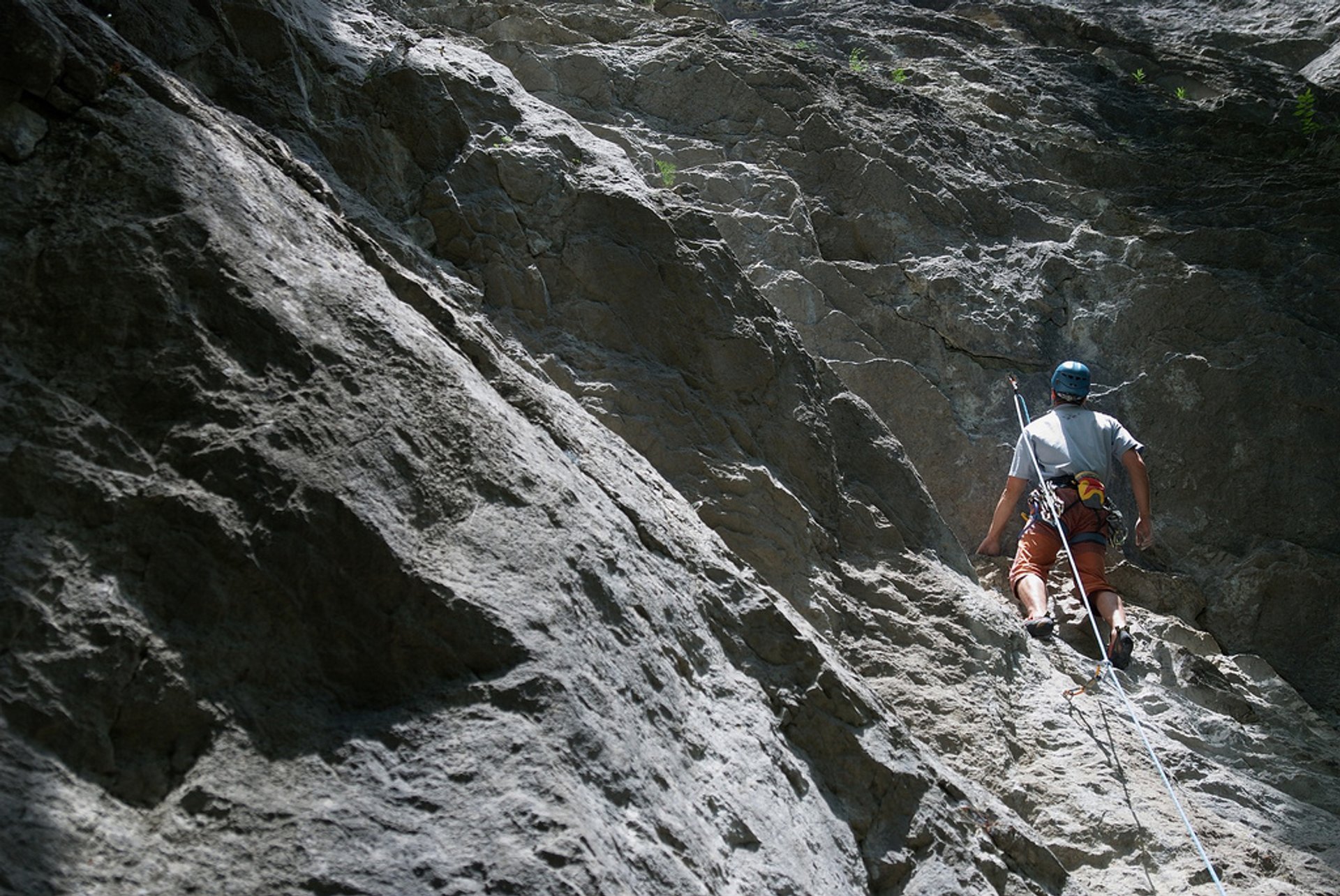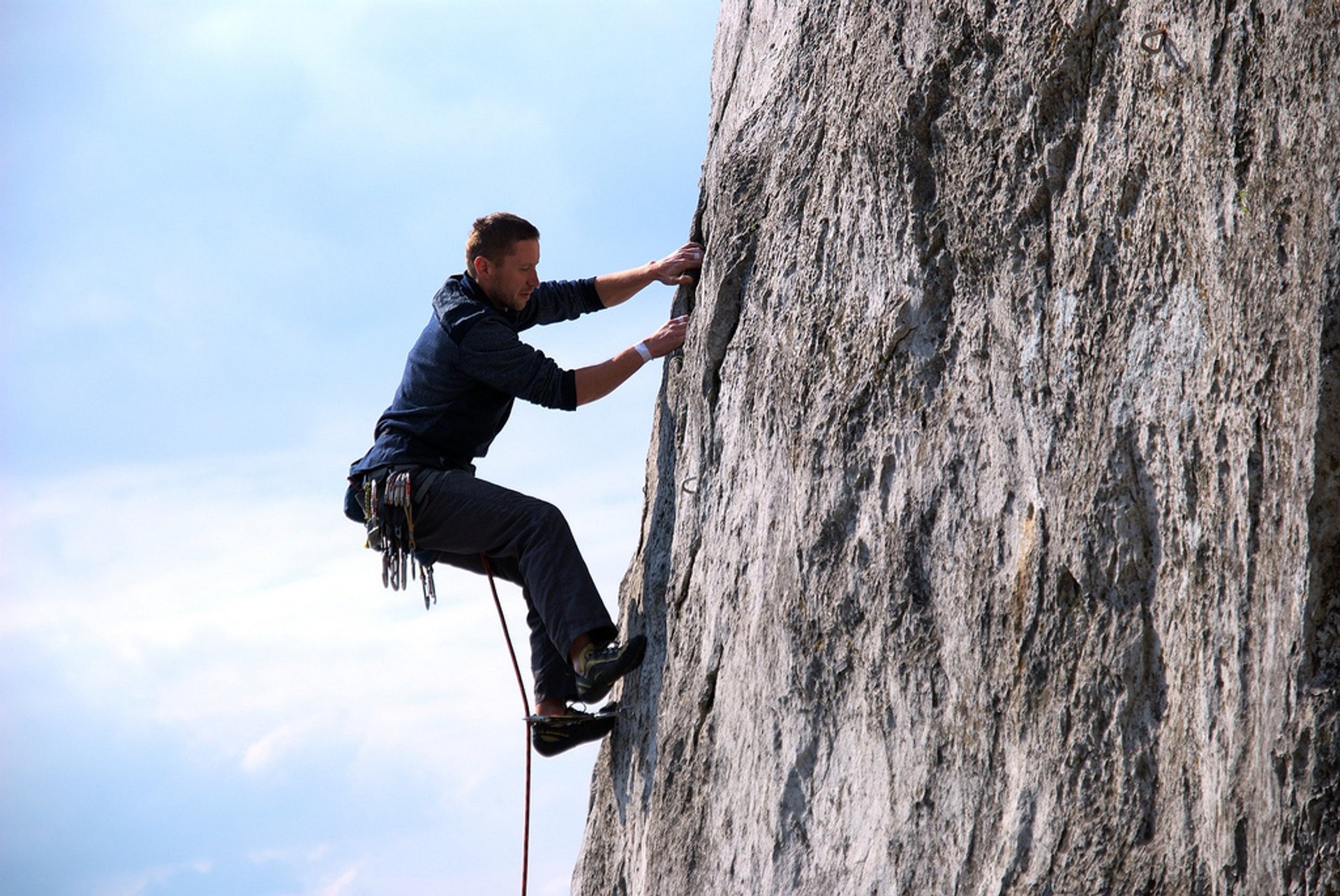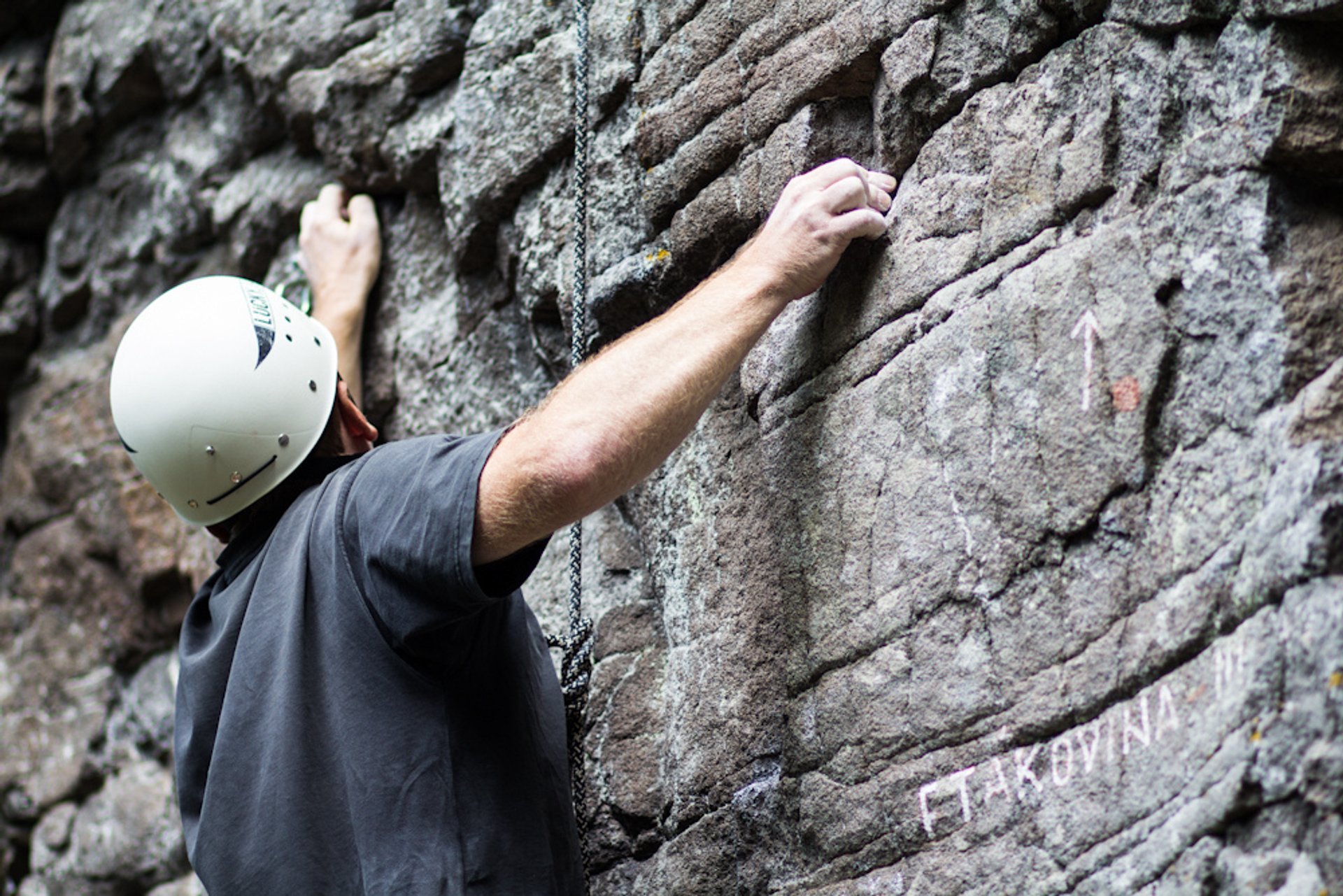 Slovakia is a famous mountain destination. Fans of rock climbing and bouldering won't be disappointed. There are plenty of guided group or individual rock climbing tours where you can take an experienced coach who will train you too. For non-skilled participants, the best rock climbing spot is Súľovské skaly which is located in the Strážovské vrchy Mountains. While climbing, you will be impressed with the amazing nature around you.
There are also lots of suitable spots for advanced climbers, namely a small Slovakian village called Porúbka in the Žilina Region and Liptovský Mikuláš which is located between the High and Low Tatras with the Machnatô climbing area. Other places include Tomášovský výhľad in the National Park of Slovenský raj and the Zadielska Valley and Kalamárka climbing area.
Slovakian mountain trails are open from mid-June until the end of October. The high season begins from July and lasts until August. At that time trails can be pretty crowded. Besides, you need to be aware of climbing rules in Slovakia and about insurance. It's a must for climbers to have insurance in case you need rescue.
Find hotels and airbnbs near Rock Climbing (Map)