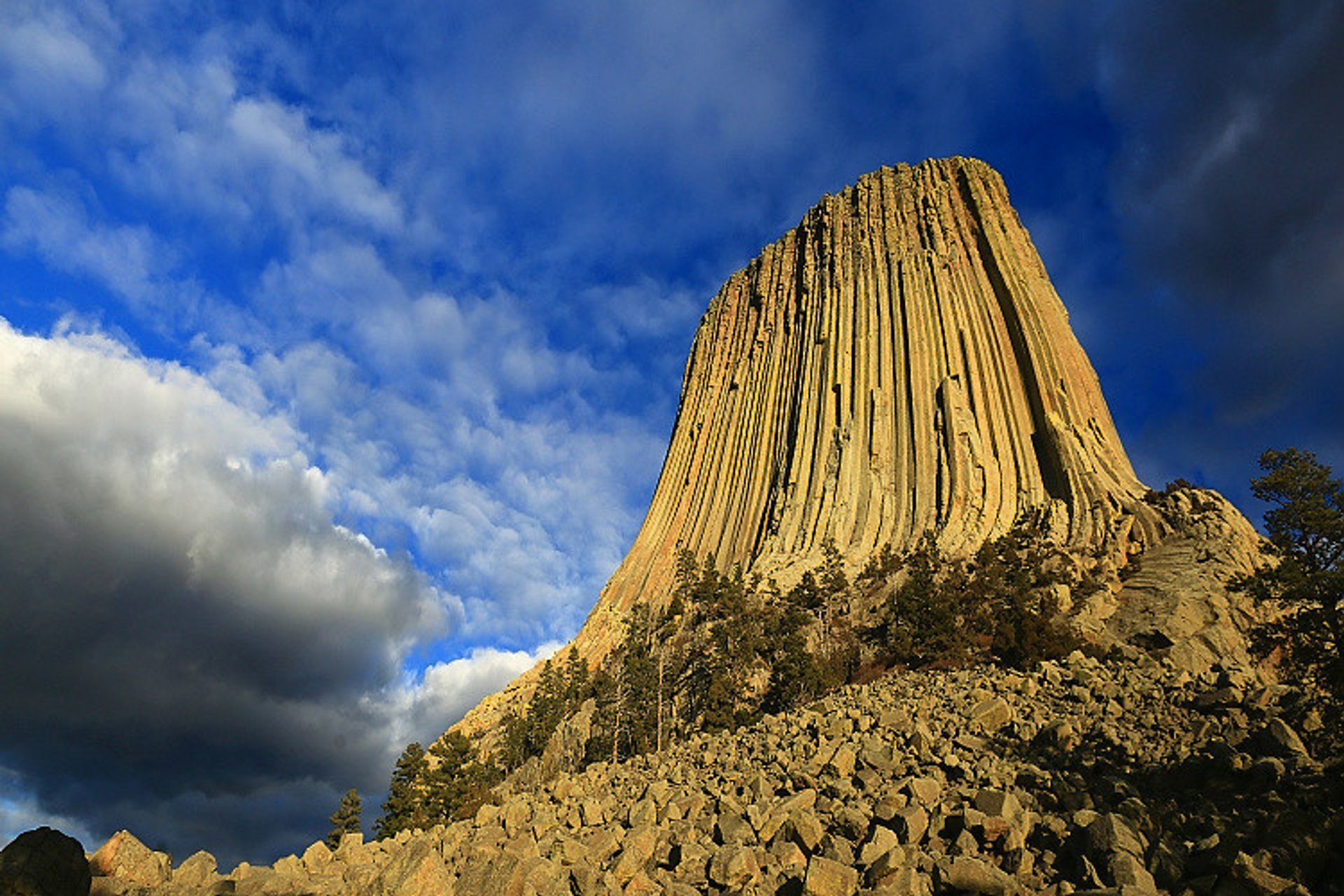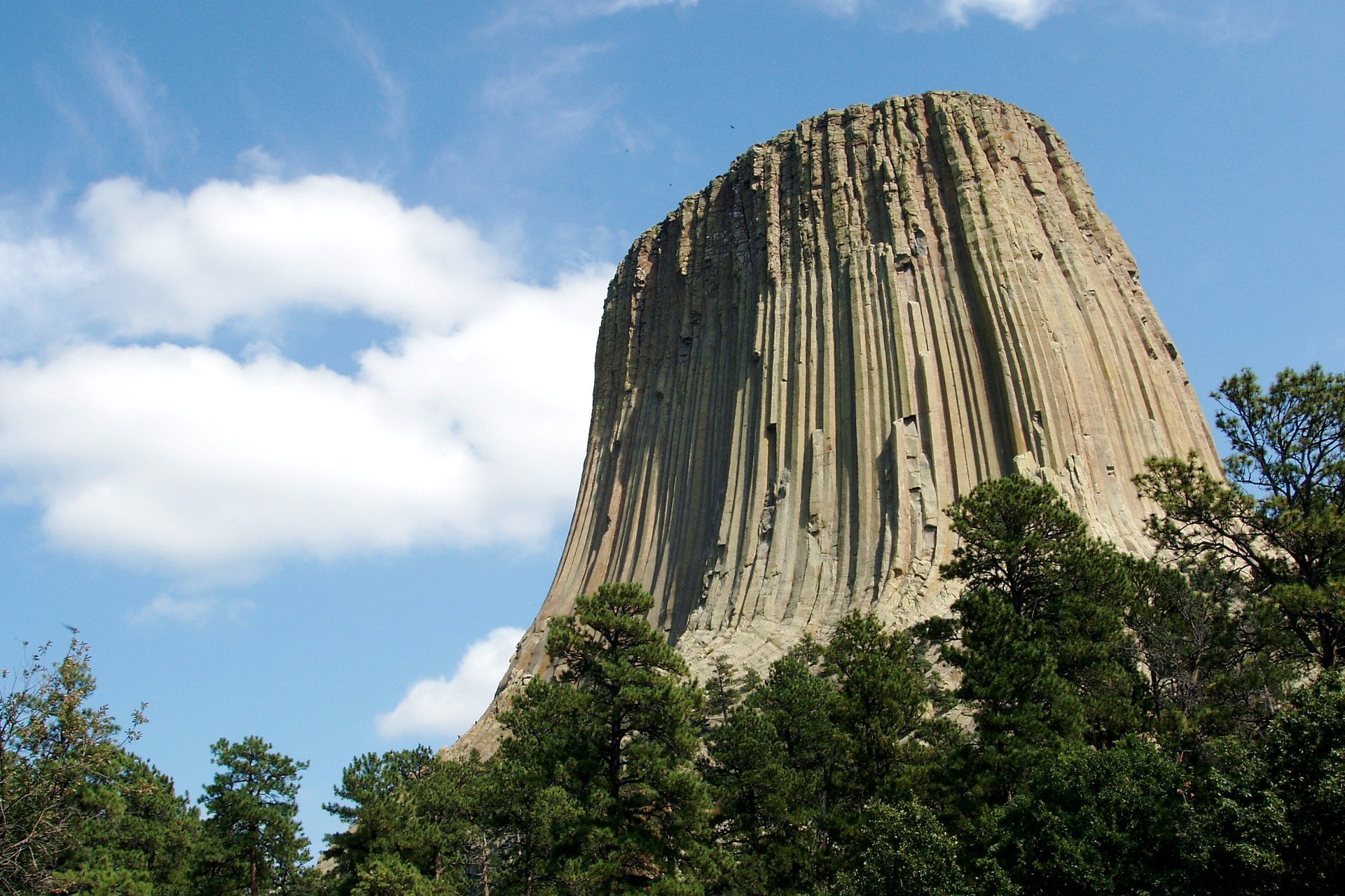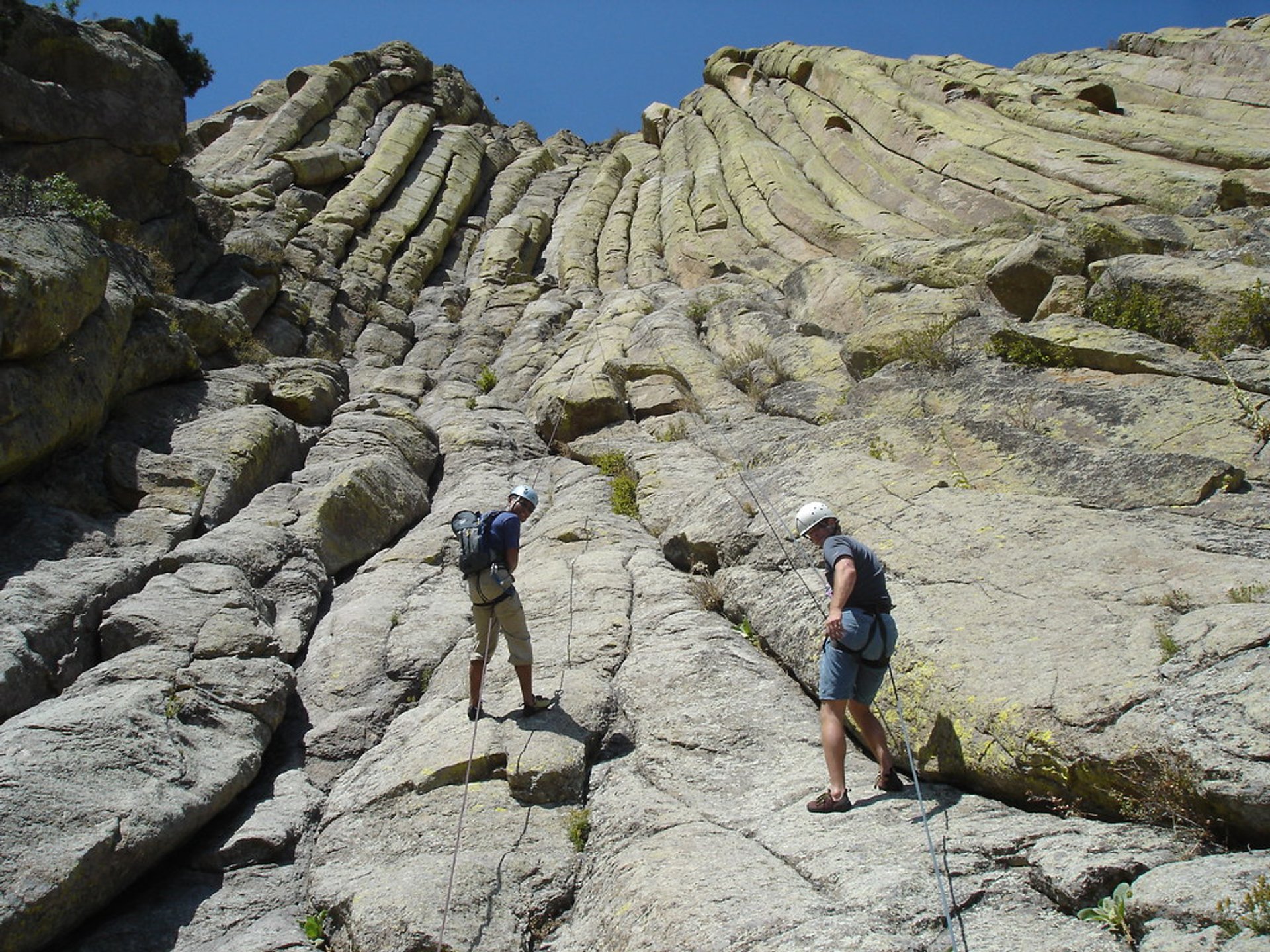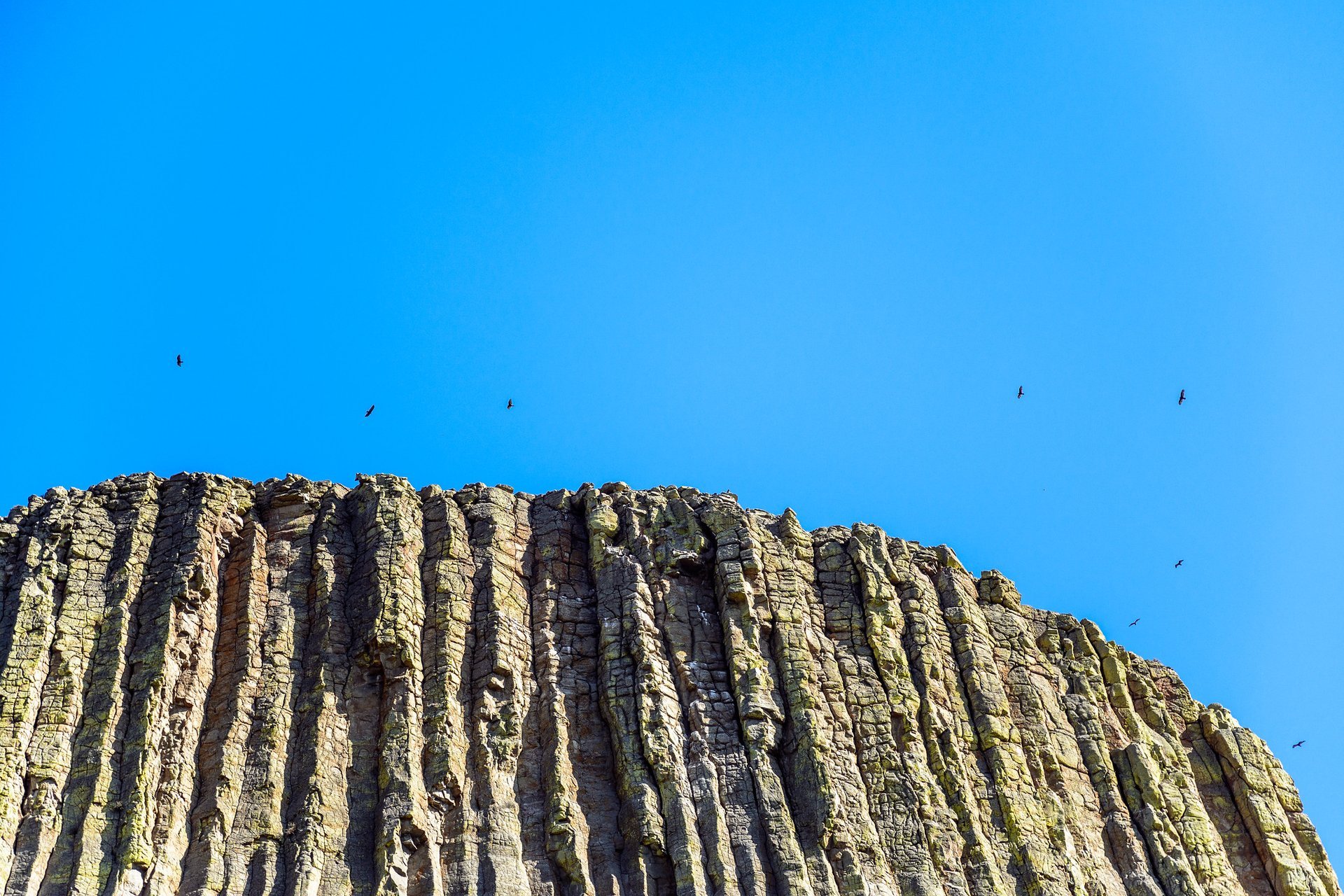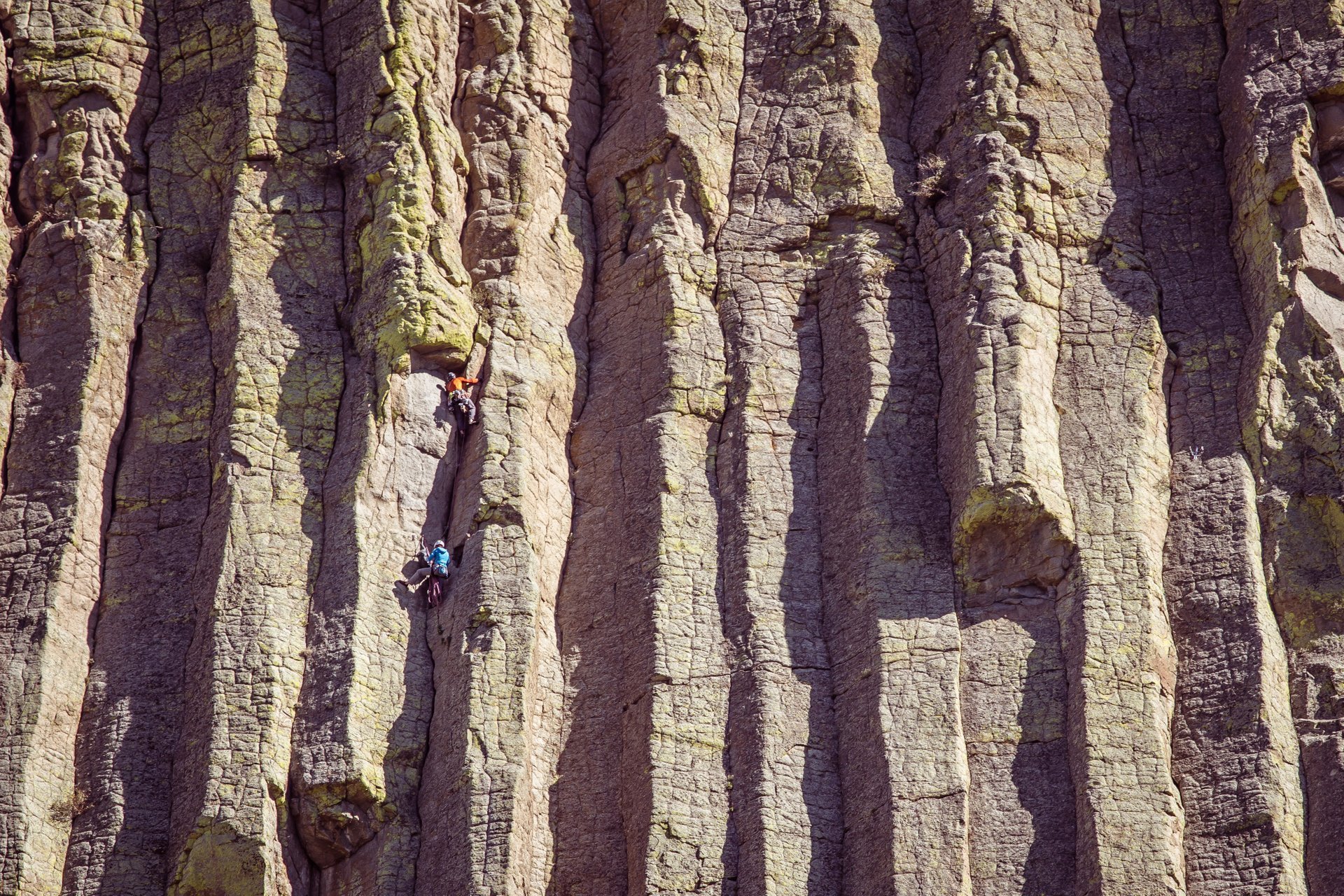 One of the greatest rock climbing spots in North America can be found in Wyoming. Devils Tower attracts lots of climbers with its unique and challenging parallel rock columns. These cracks have various length and width. The longest one is almost 400 ft (122 m) high. You will need special equipment to climb to the top, like two ropes and double racks. About 85% of climbers choose the Durrance Route, which is considered the easiest way to the summit.
There is no special rescue team around the Devils Rock region and climbing rangers work in the area from late spring until early fall. You need to check-in the day you want to climb and check out when you finish your climbing. The accidents mainly happen on the way back. Before rappelling, inspect all the anchors and start from the nose of the columns. Helmets are strongly recommended, because of the falling rocks.
Before starting a climb you should check the weather conditions as they can change very quickly. Summer time brings hot weather and a big chance of rainstorms.
The west side of the Tower is closed from mid-March until late July, due to the Falcon nesting. June is the voluntary climbing closure month. This is the month when American Indians have many cultural ceremonies. And this spot has been a sacred place long before the climbers came to the area. Due to this fact, park service supports the closure and promotes respect for the culture of American Indians. Considering closures, the best time to climb the Devils Tower is from August to mid-March.
Though the best weather in the area is usually from May until October, May and June offer the best conditions—days get longer and the temperatures are moderate. July and August can be too hot, especially on the most popular Durrance Route, which is located on the south side of the Tower. Early autumn can also provide cooler and more pleasant temperatures.
To get to the Devils Tower, drive to Sundance and then turn onto highway 24 north from I-90. There will be signs along the way. At the big chunk of stone, turn into the monument where you have to pay the entrance fee. You have to register for the climb at the Devils Tower Visitor Center. Registration is free, it's just for record keeping and rescues.
Find hotels and airbnbs near Devils Tower Climbing (Map)