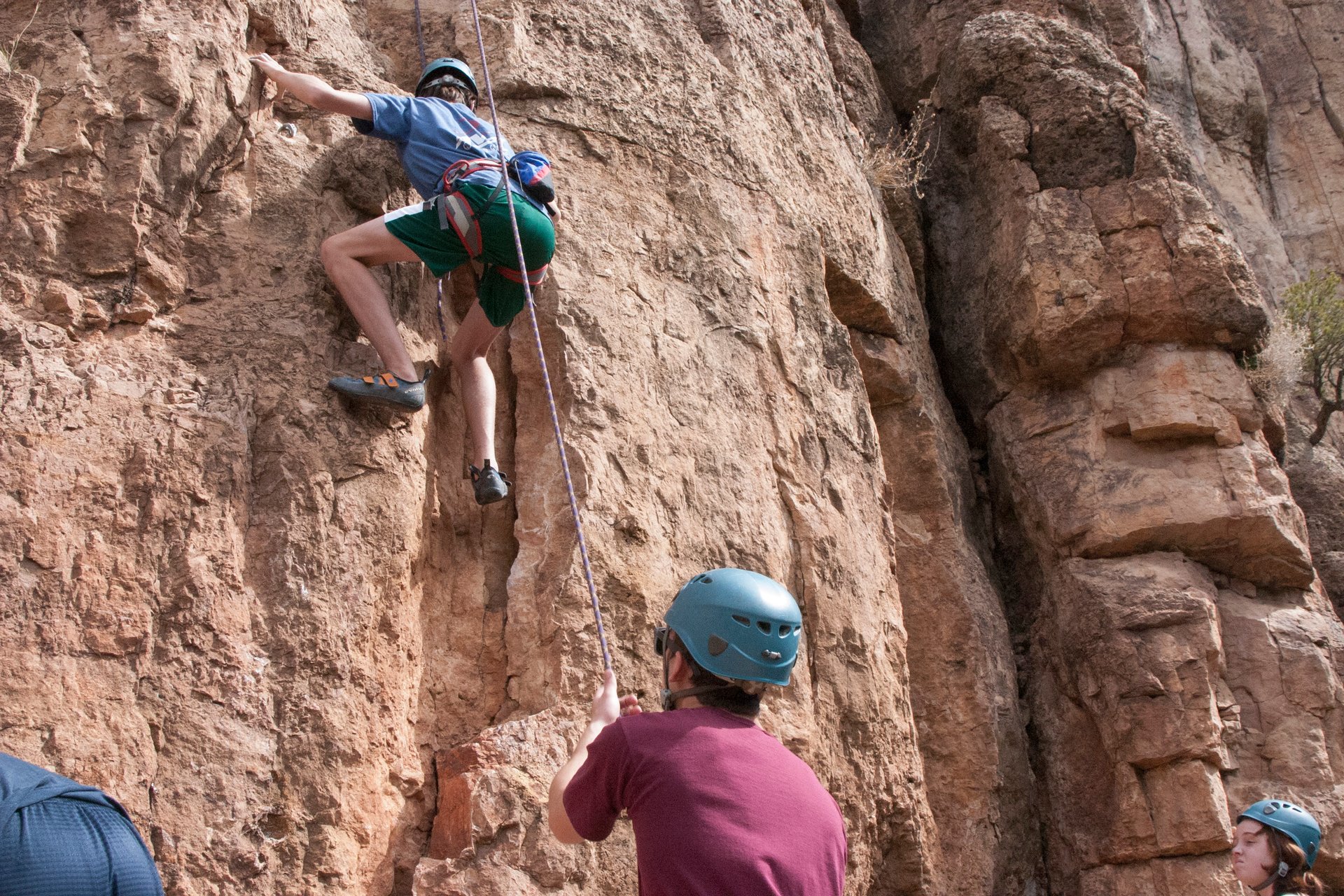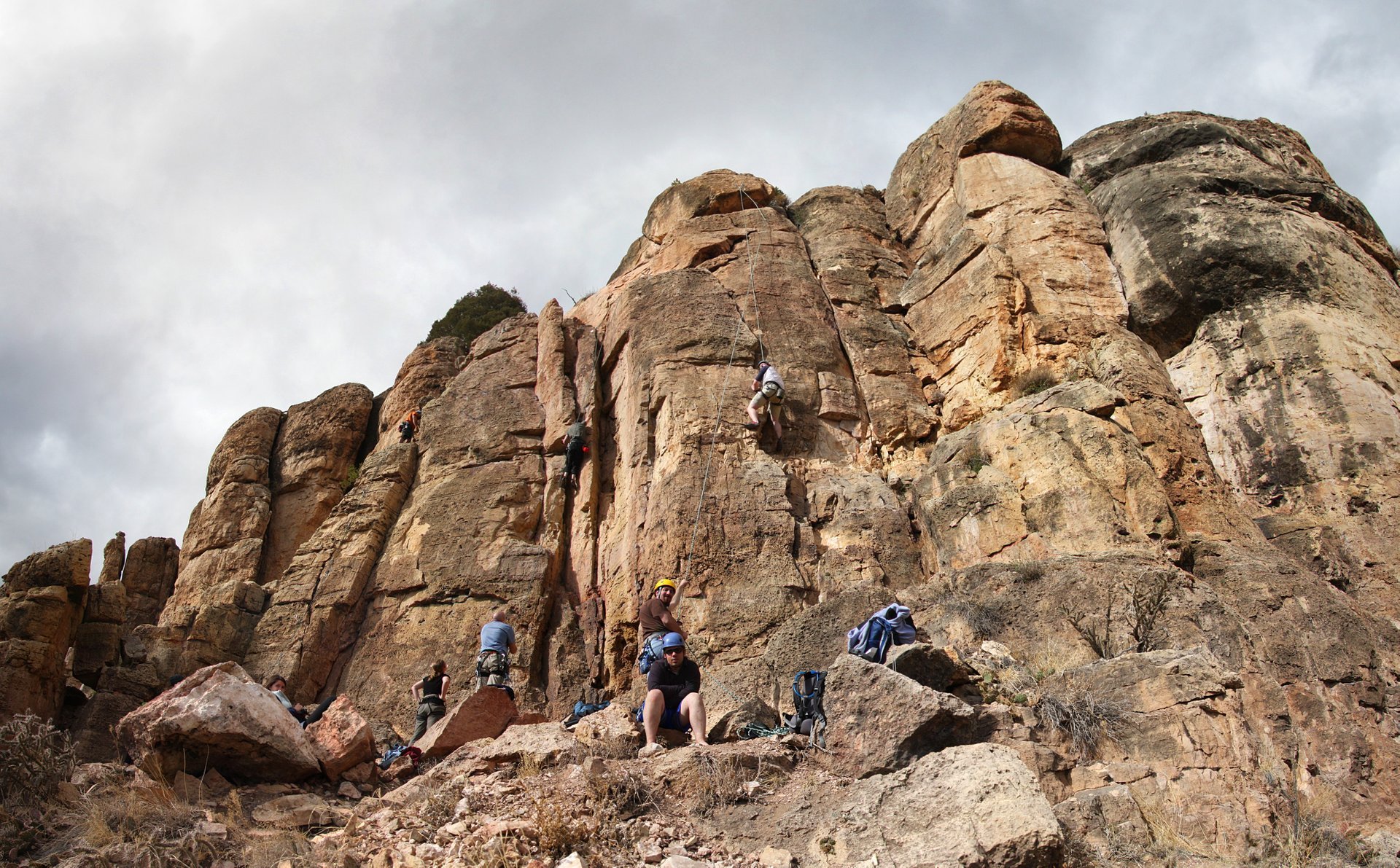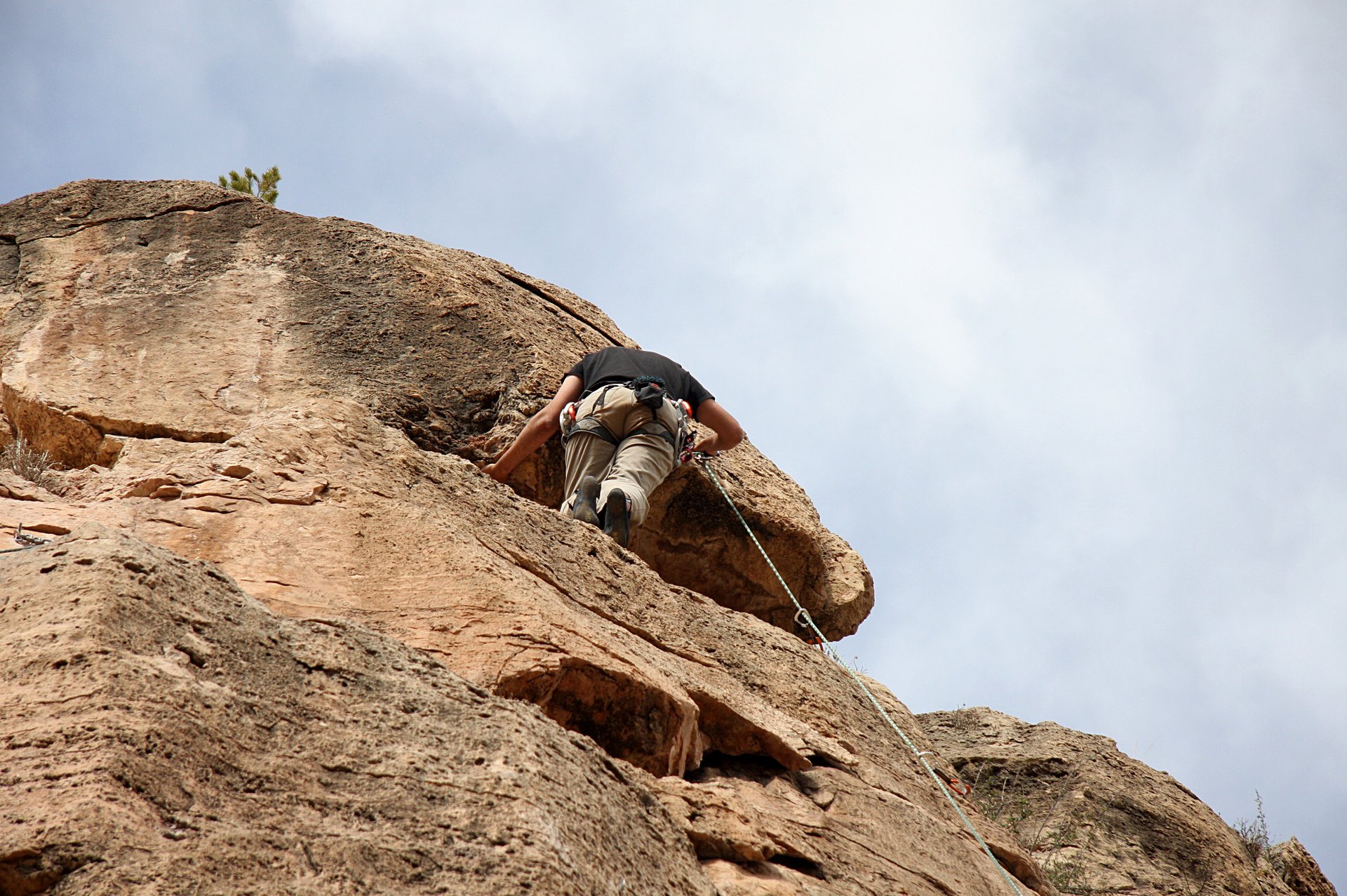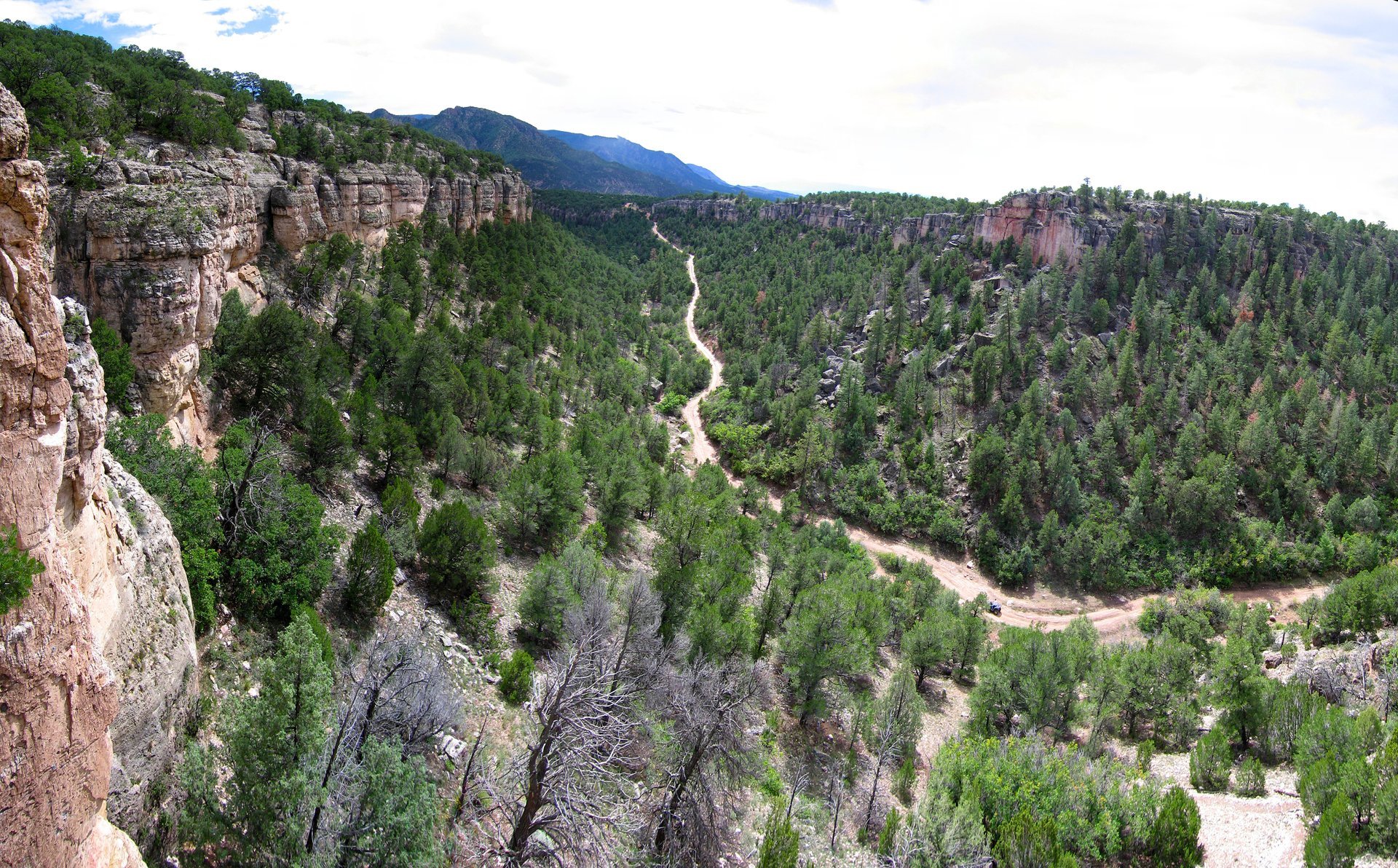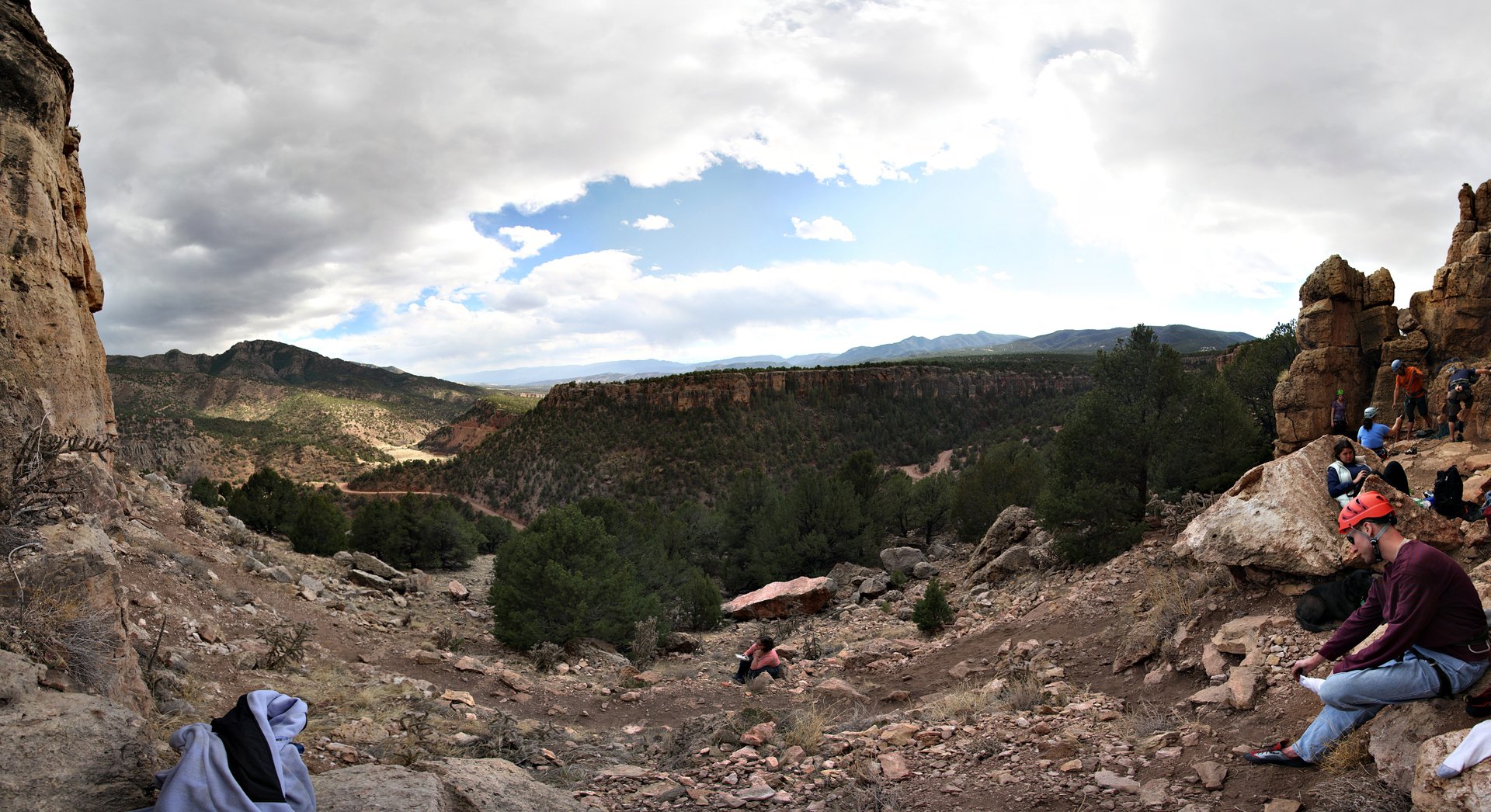 ©
Colorado Rocky Mountain School
Shelf Road stretches from Cañon City to Cripple Creek, not far from Boulder, Colorado. The road goes along an old stagecoach route on the southwest side of Pikes Peak. It features picturesque limestone cliffs and dry canyons forming about 1,000 routes with exciting edges, jugs, and cracks. Most routes have permanent bolted anchors for clip-and-go climbing. Climbers are recommended to wear protection, have quickdraws, and a rope. Six major climbing areas are called The Bank, The Gym, Cactus Cliff and Spiney Ridge, The Dark Side, The Gallery, and Sand Gulch.
Shelf Road can be reached by US 50. Take the exit for Cañon City, and once you get to town, go north on Raynolds Avenue. Then turn left on Pear Street and drive to Fields Avenue. Turn right on Fields and head north for 13 mi (21 km). Shelf Road climbing is the best in the fall, winter, and spring. In the summer it's too hot here, yet climbing is possible on the north-facing cliffs or early in the morning.
Many climbers stay at Sand Gulch Campground, a scenic spot within walking distance to climbing routes.
Find hotels and airbnbs near Shelf Road Rock Climbing (Map)