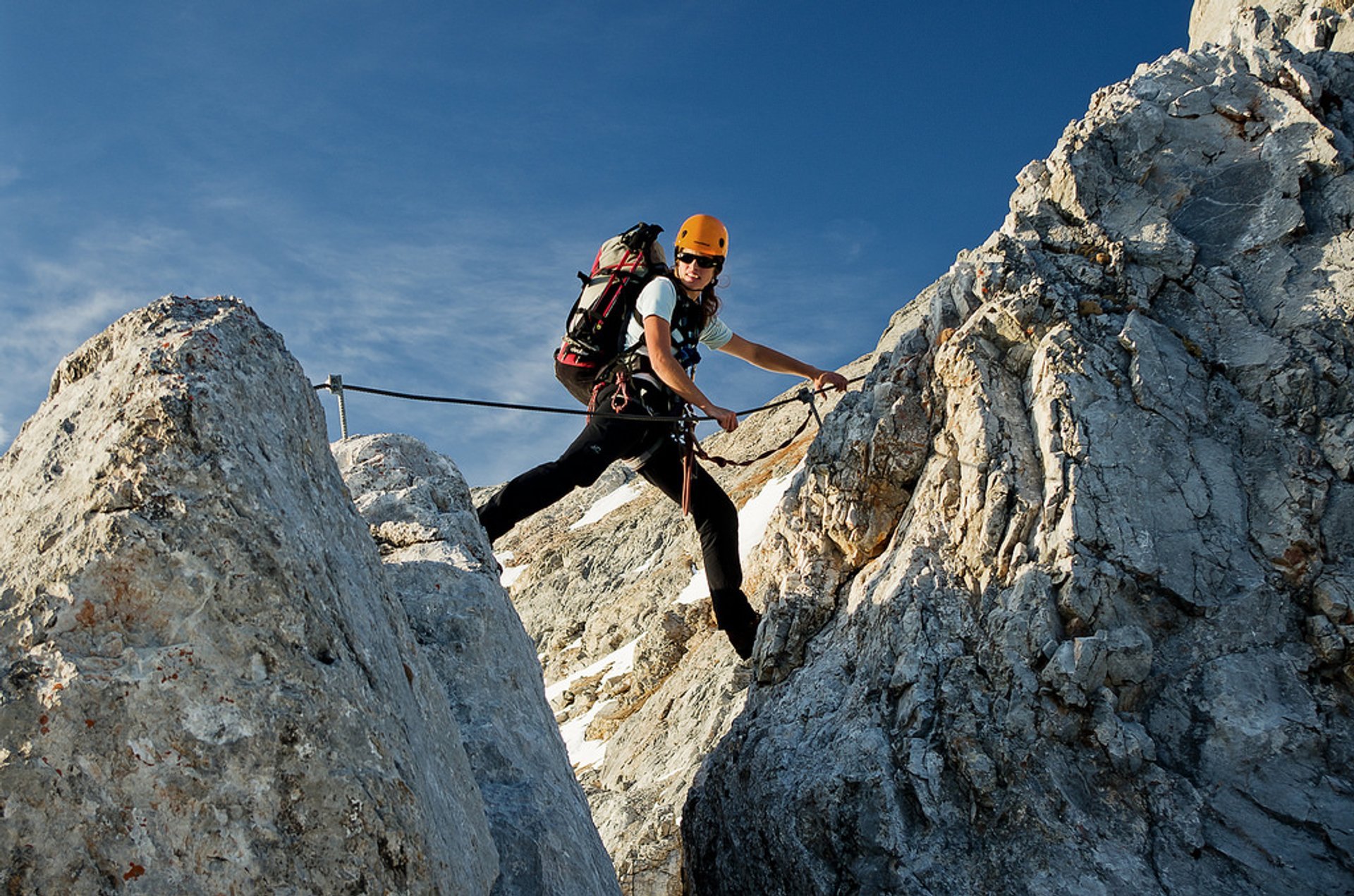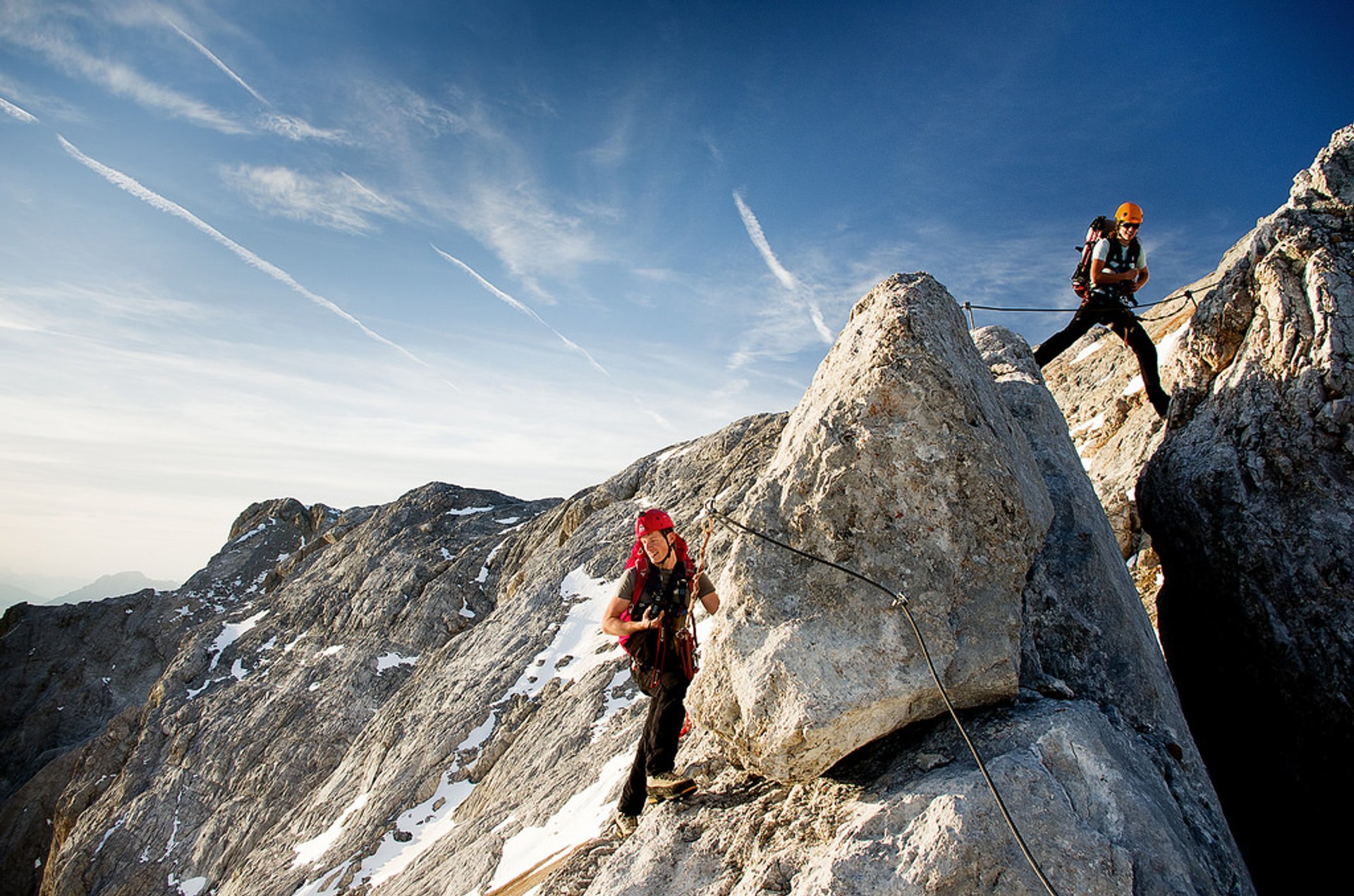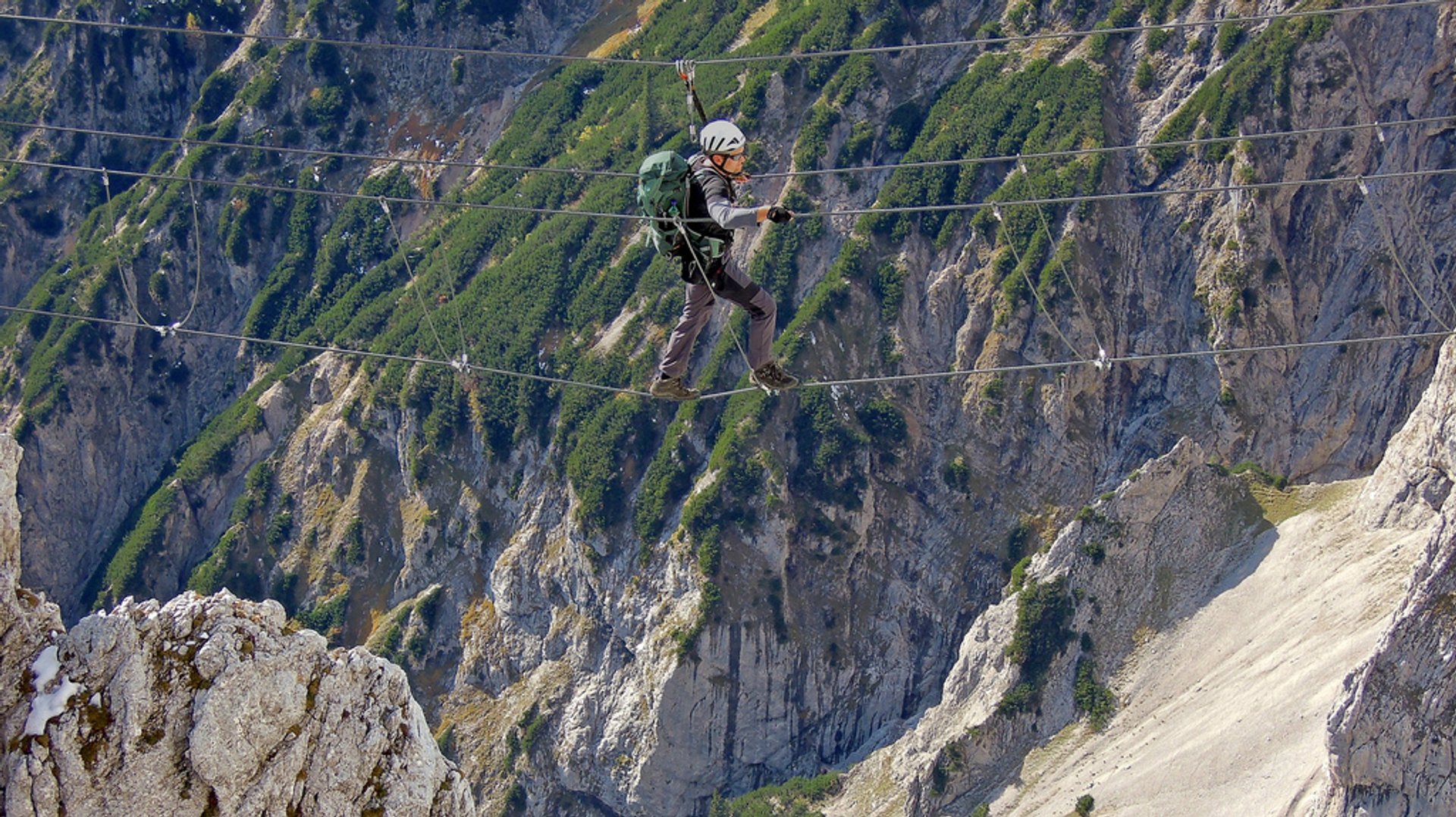 The variety of mountain ranges in Austrian Alps is huge! It truly is a real paradise for climbers. The views available while climbing in the Alps will be unforgettable. Via ferrata (translated from Italian as "iron road") is a protected climbing route, using a steel cable which runs along the route and is periodically fixed to the rock. This allows dangerous routes to be undertaken without the usual risks.
Here are some of the most popular Via Ferrata​ in Austria: The Laserz fixed rope route is a rather challenging expedition with a length of 620 m. Due to its long difficult passages, this fixed rope route is only recommended to trained alpinists. The Widauersteig is considered to be the easiest and shortest path in the area of the Wilder Kaiser mountain range.
Innsbruck is a panoramic fixed rope route that takes alpinists across seven summits, from Hafelekar to Frau Hitt. This Via Ferrata is secured by a 2,000 m wire rope and 700 hooks. The Bruder Tunnel fixed-rope route is a short, but very worthwhile route in the impressive Karwendel mountain range. It is located on Lake Achensee, and is the first Via Ferrata of Tyrol and was recently renovated. This natural tunnel provides a great view and makes climbing a real pleasure! The St. Anton fixed rope route is an alpine adventure for skilled alpinists and is one of the most challenging and beautiful tours in the Alps. Climbing is not advised during spring melting from March to May as conditions can be dangerous.​
Find hotels and airbnbs near Via Ferrata (Map)