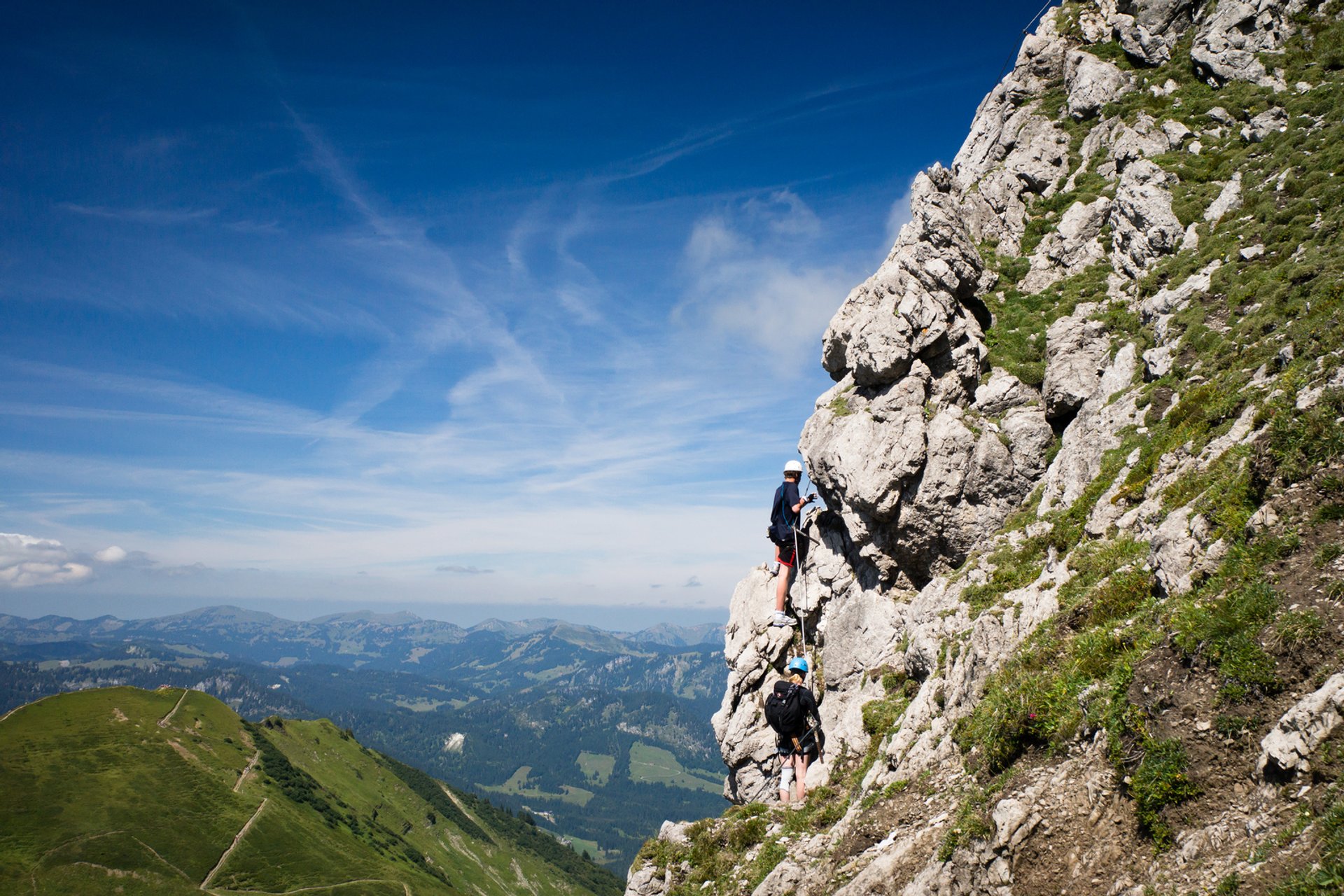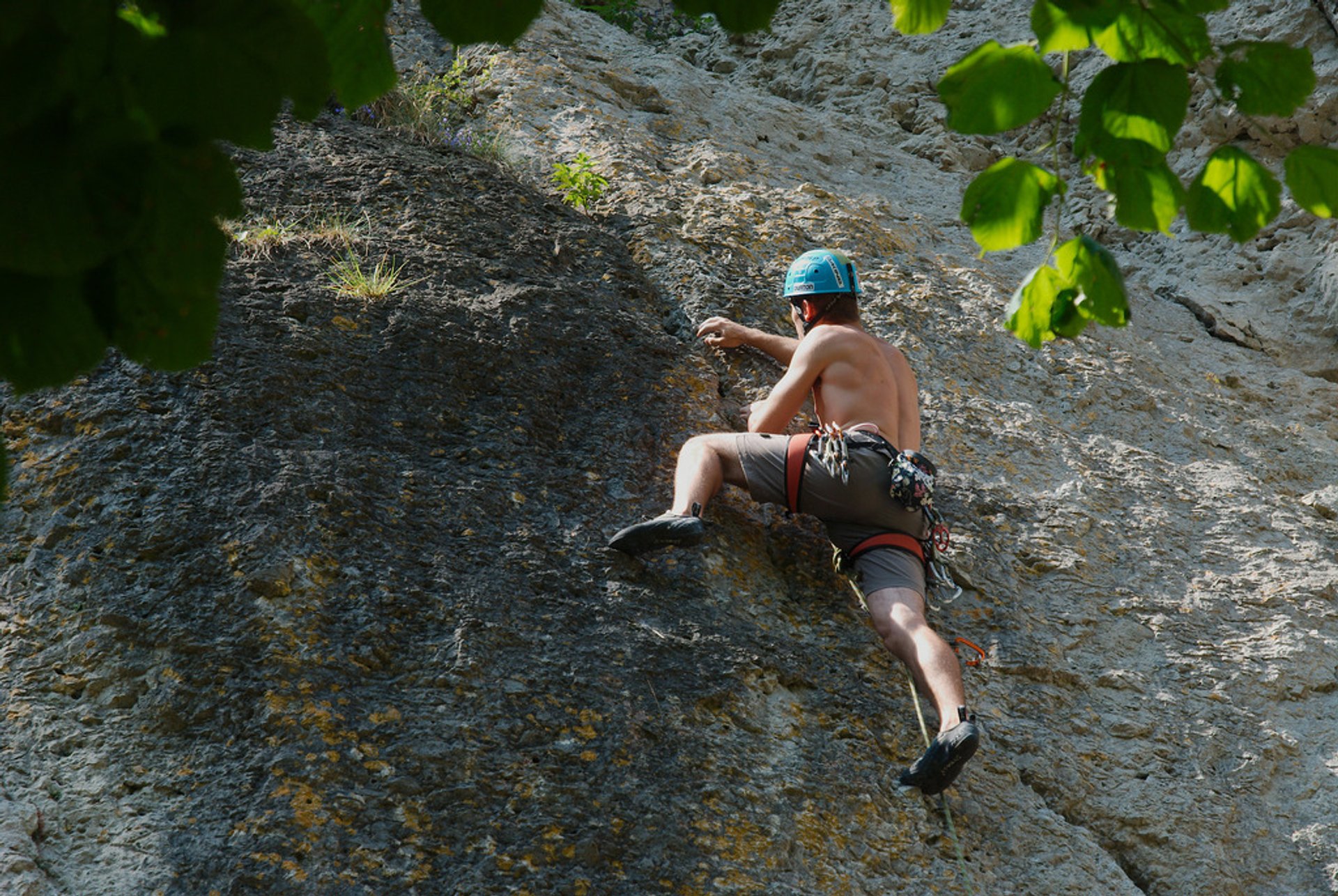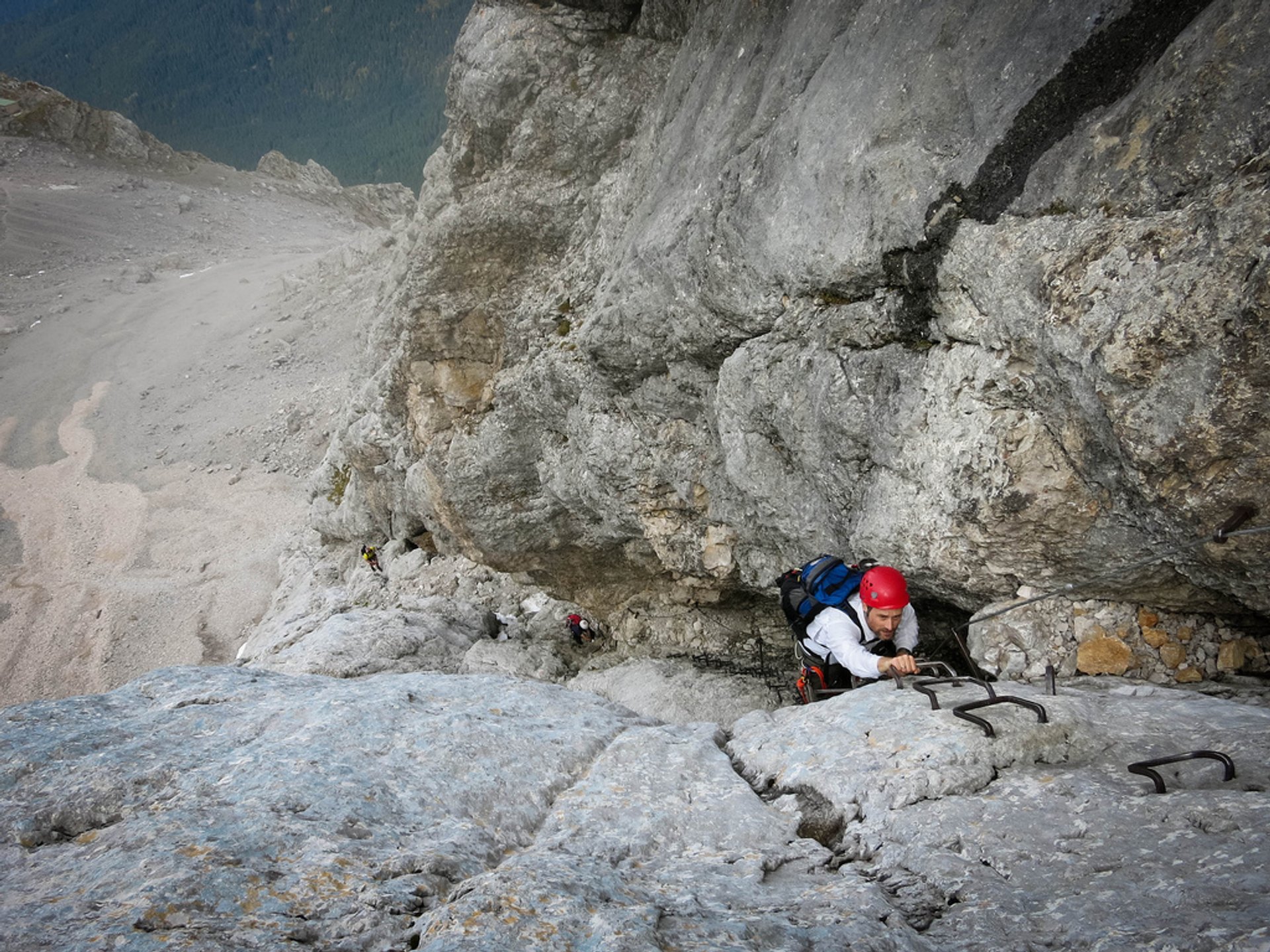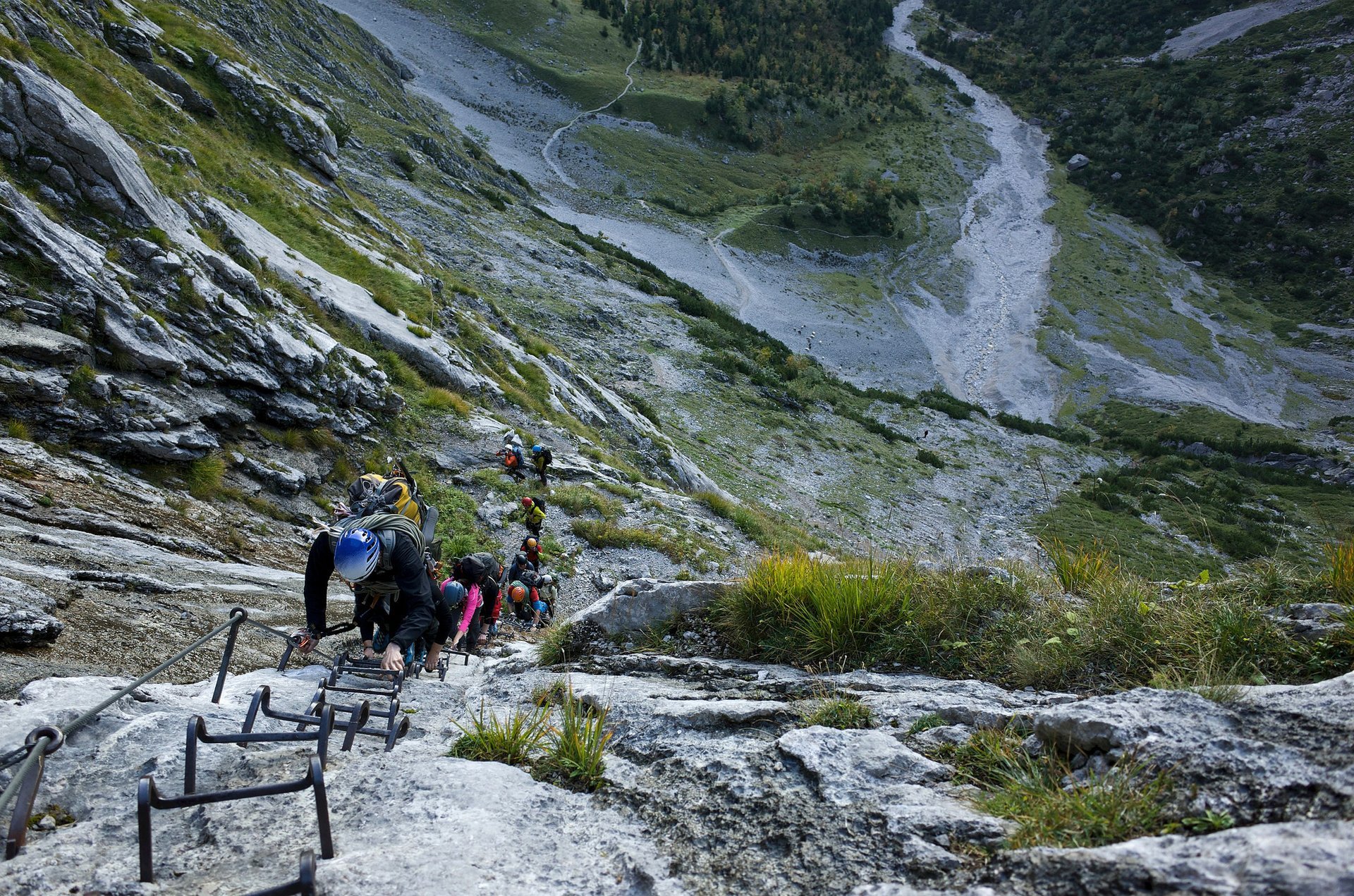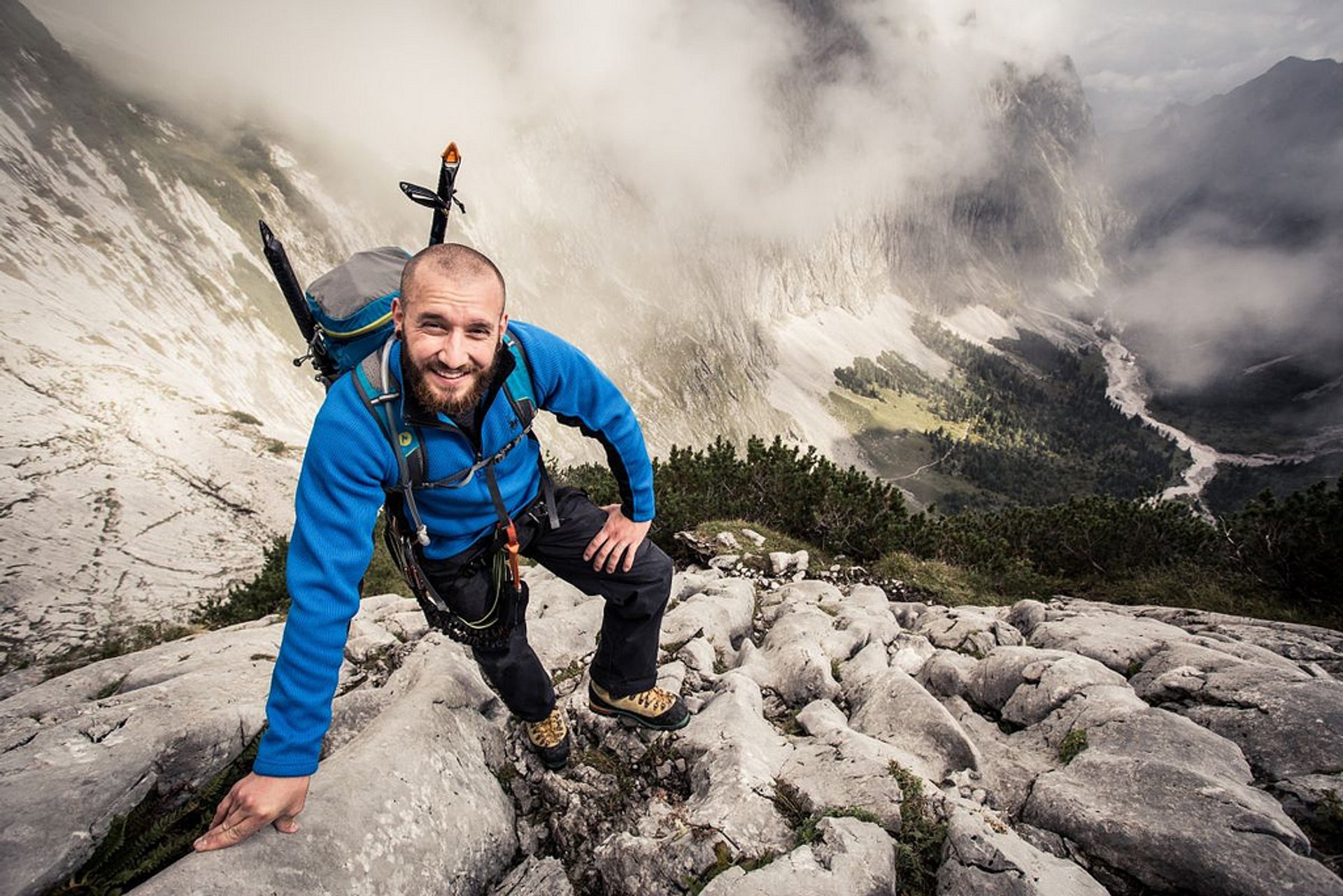 See accommodations nearby
Climbing season in Bavaria reaches its peak during the summer months. Some of the best regions for climbing are Frankenjura and Allgäu. In Frankenjura you can find more than 12,000 routes with various levels of difficulty for both beginners and experienced climbers. Konstein is also a destination not for the faint-hearted with 17 various sectors for climbing. If you are a beginner, try your skills around Regensburg. Kochel is a top location for experienced climbers. Some of the most beautiful via ferratas can be found at Höllental Ferner and Zugspitze. Because of the height, these places are best visited during late summer and early autumn, as in May there can still be some snow. August is usually overcrowded, thus the ideal time is September.
The Allgäu region is also a very popular climbing destination. This region offers a huge variety of sport climbing and bouldering opportunities. Some of the best places to go are Kempten, Sonthofen, Oberstdorf, and Füssen. The largest climbing area can be found between the towns of Kempton and Oberstdorf. Check out the more than 1,000 sport routes and different rock types perfect for both climbing and bouldering. Whenever you choose to go climbing, at the end of your exhausting trip you'll find a true treasure—stunning forest views, small towns, snowcovered mountain-peaks, and charming mountain lakes.
Find hotels and airbnbs near Climbing (Map)