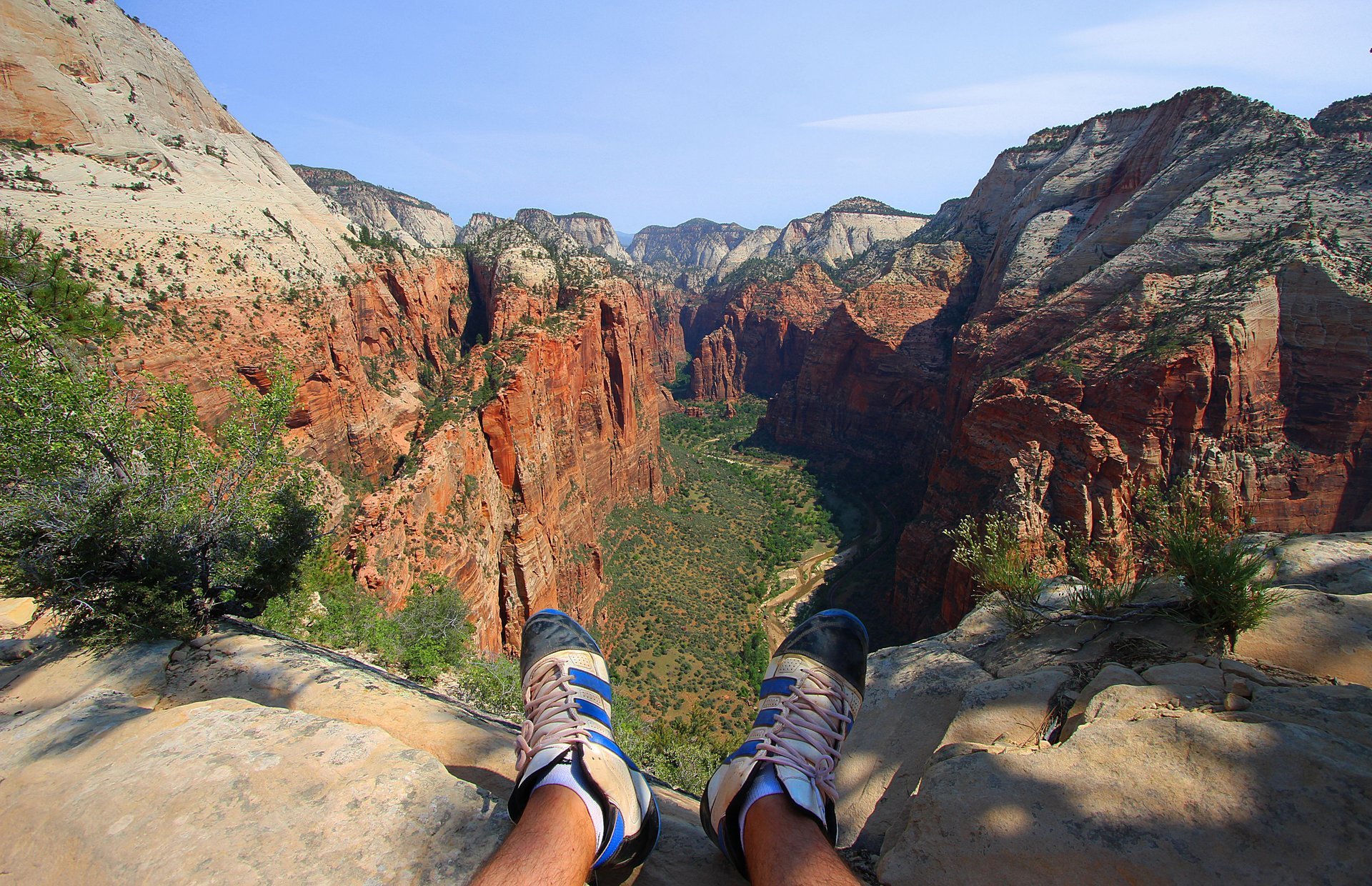 Zion National Park features several 600 m high sandstone cliffs, which are renowned to climbers. Being quite difficult, they are more suitable for those with experience.
There are only a few spots in the park for top roping and sports climbing. There are several great places for bouldering as well. They are located in the main canyon; one is 36 m and the other 8 km from the south entrance. If you plan to climb in Zion, it's very important to choose the right season. Weather conditions are the most appropriate from March until June and September through early November. Summer hot temperatures and sudden thunderstorms make this season not good for this kind of activity. Damp weather with sudden storms usually occurs in July and August, making the sandstone weak and slippery. Avoid climbing in this season for your own safety.
Except for the weather, you will also need to check the availability of climbing spots due to nesting periods of local birds. Zion National Park is home to endangered birds species - Peregrine Falcons. Some cliffs are temporarily closed starting from the 1st of March, as they are used as their nesting grounds. This closure, which runs from early spring through summer months, can help to protect the birds. Among the closed cliffs you can find Angels Landing, Cable Mountain, The Great White Throne, Isaac, The Sentinel, Mountain of the Sun, North Twin Brother, Tunnel Wall, The East Temple, Mount Spry, The Streaked Wall, Mount Kinesava, and the Middle Fork of Taylor Creek. Other cliffs are open to climbing. You won't need any permits for a day climb, but you will need one if you plan to stay overnight.
Find hotels and airbnbs near Zion Rock Climbing (Map)