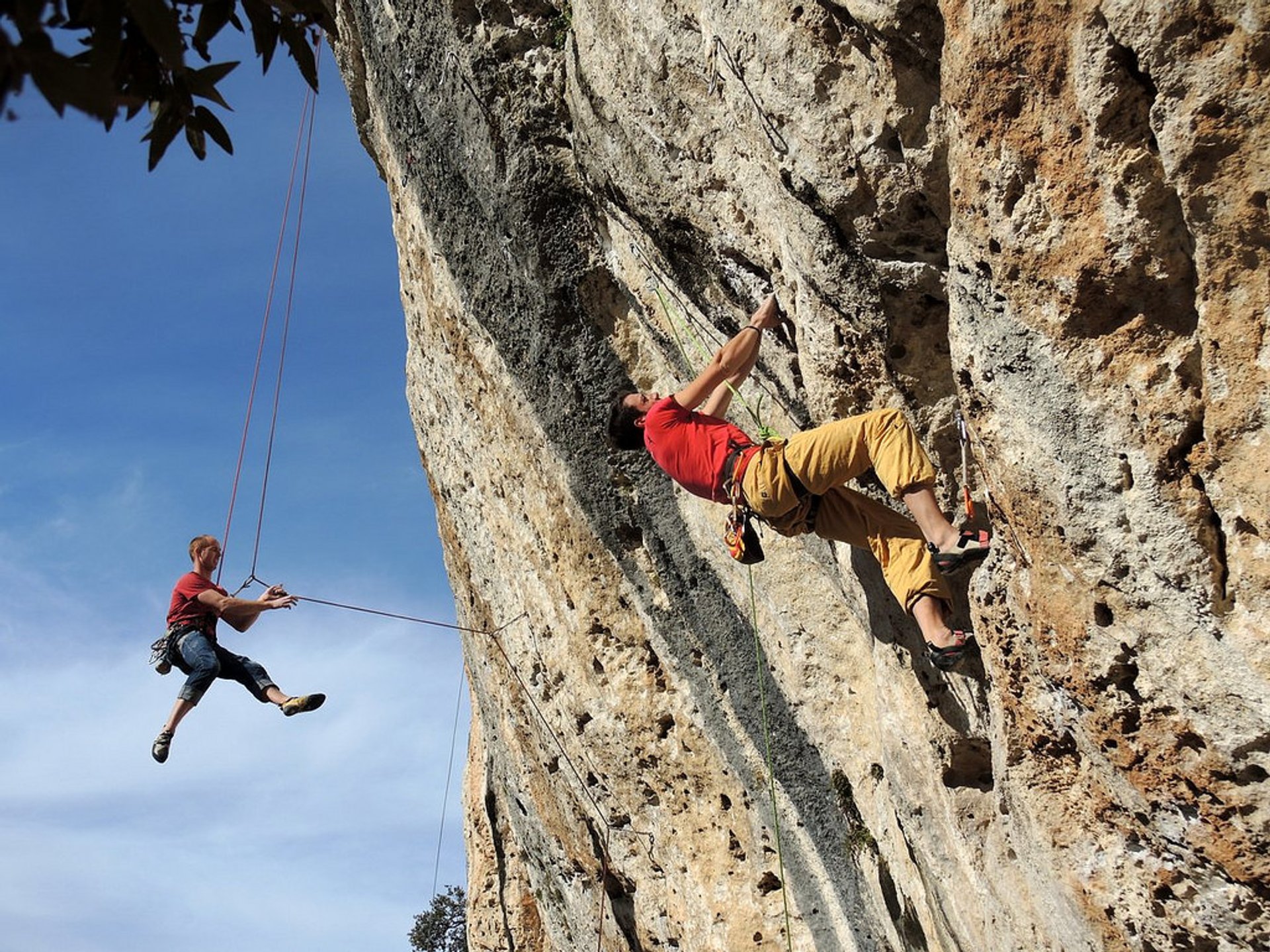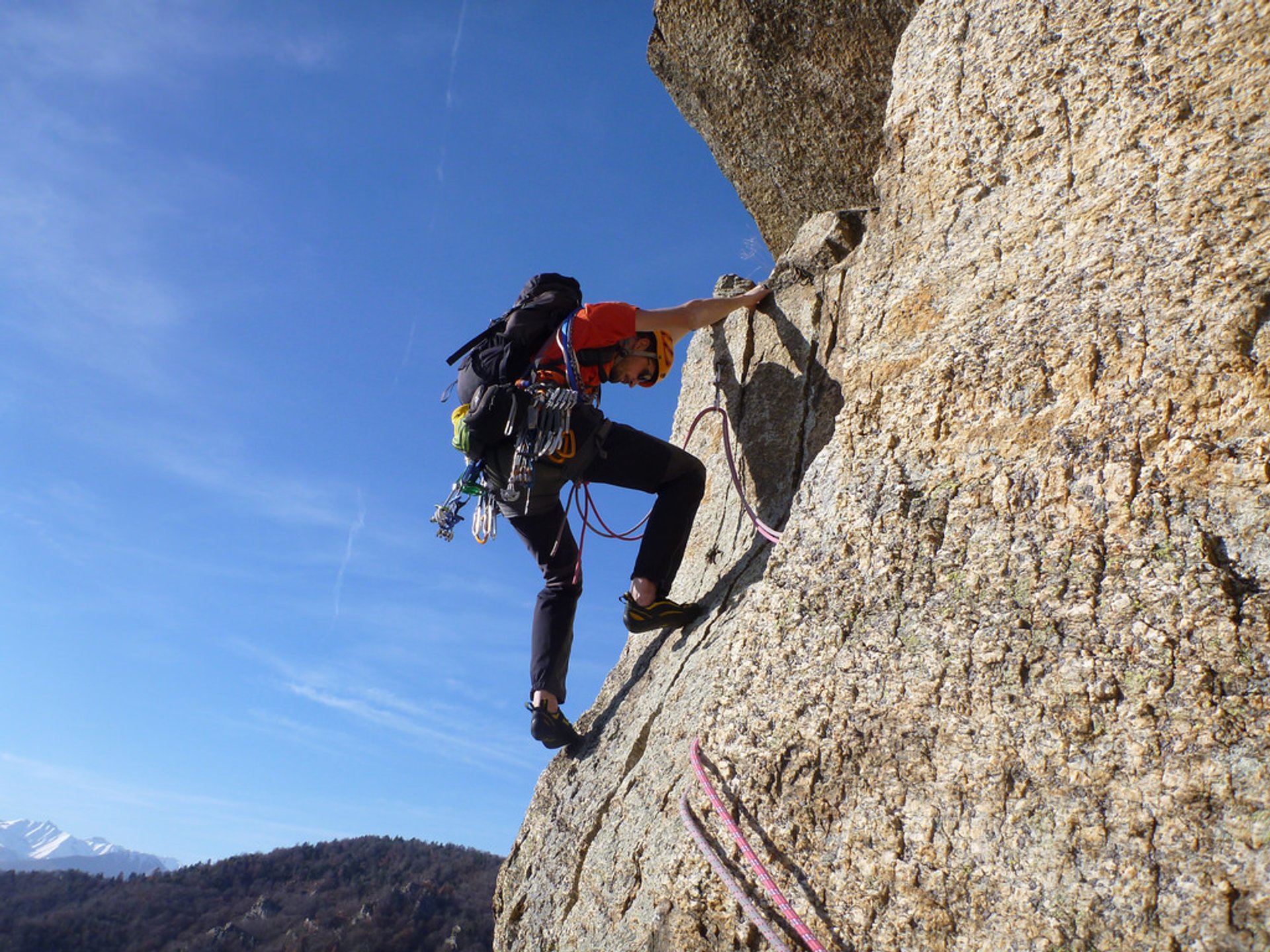 Italy is home to many fabulous caves, rocks, and crags surrounded by stunning mountains and coastlines. The Dolomites, which are part of the Southern Limestone Alps, offer excellent rock-climbing with spectacular valleys and high cliffs. The Dolomites are good for both beginners and professional climbers due to the sheer variety of options—from high alpine routes to bouldering.
The marvellous Lake Como and Lake Garda, which are located close to Milan, have a diversity of rock climbing spots available. You also have the benefit of being able to swim in gorgeous Italian lakes! Even the Tuscany region will surprise you. More than 80 cliffs and thousands of climbing routes await you here. Don't forget to explore medieval Tuscan villages with their stunning architecture.
There are two Italian islands, Sicily and Sardinia, that offer great climbing opportunities. Sardinia has a huge variety of well-established climbing routes and Sardinia will certainly amaze you with its coastline. The island of Sicily is a unique climbing spot with the best winter climbing conditions due to the sunny year-round weather! During winter, temperatures can vary from 14 to 18 °C. You can enjoy climbing in Trapani city, where you'll find limestone cliffs and Mount Pellegrino hill, which is situated on the bay of Palermo.
Rock climbing season starts in March or April and lasts until October. In certain areas, the best time is June through September, while in others summer months are considered too hot and less favourable than spring or autumn. When the weather allows, winters can also do for climbing, but generally, it's not the best time.
Find hotels and airbnbs near Rock Climbing (Map)