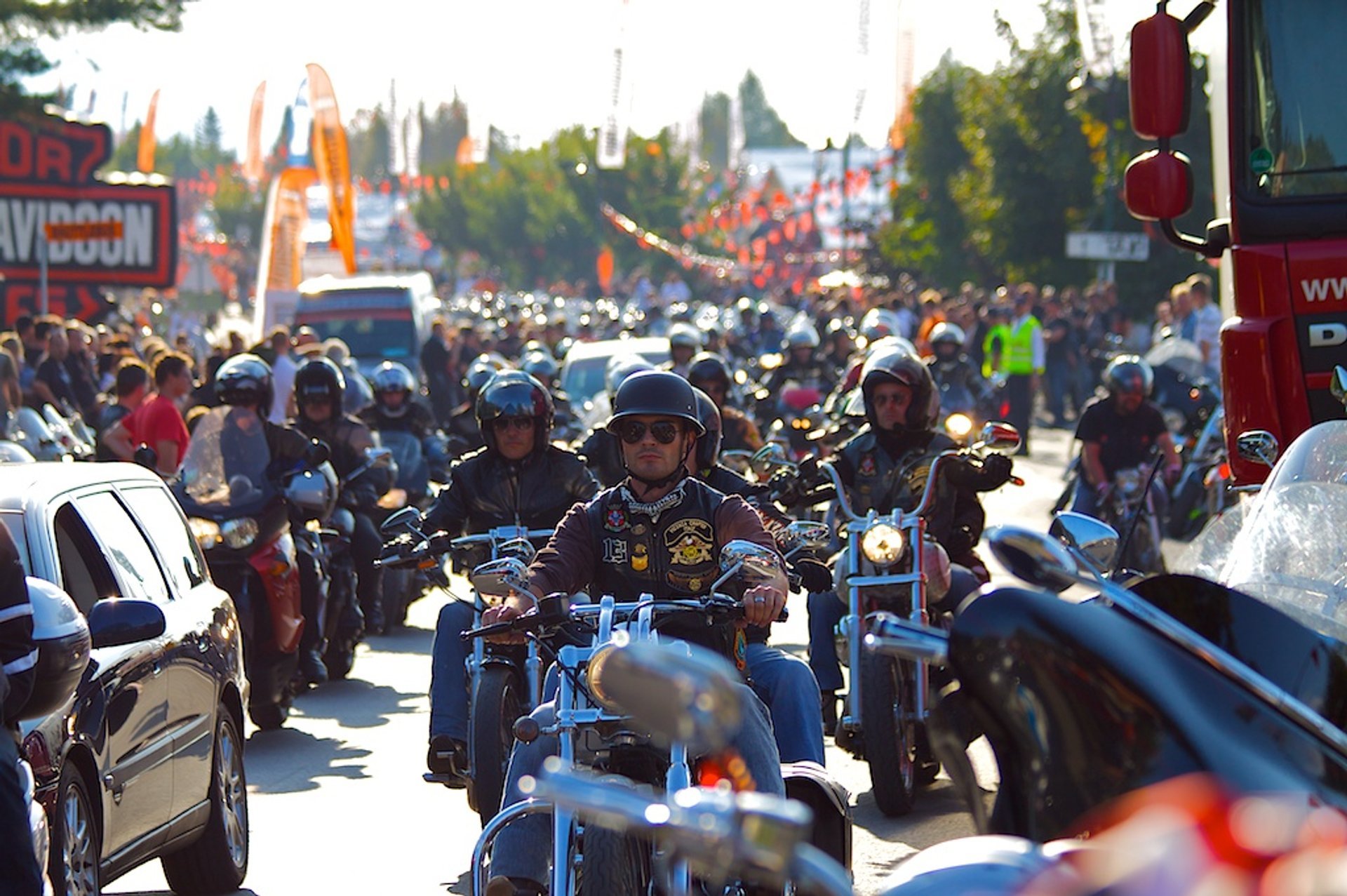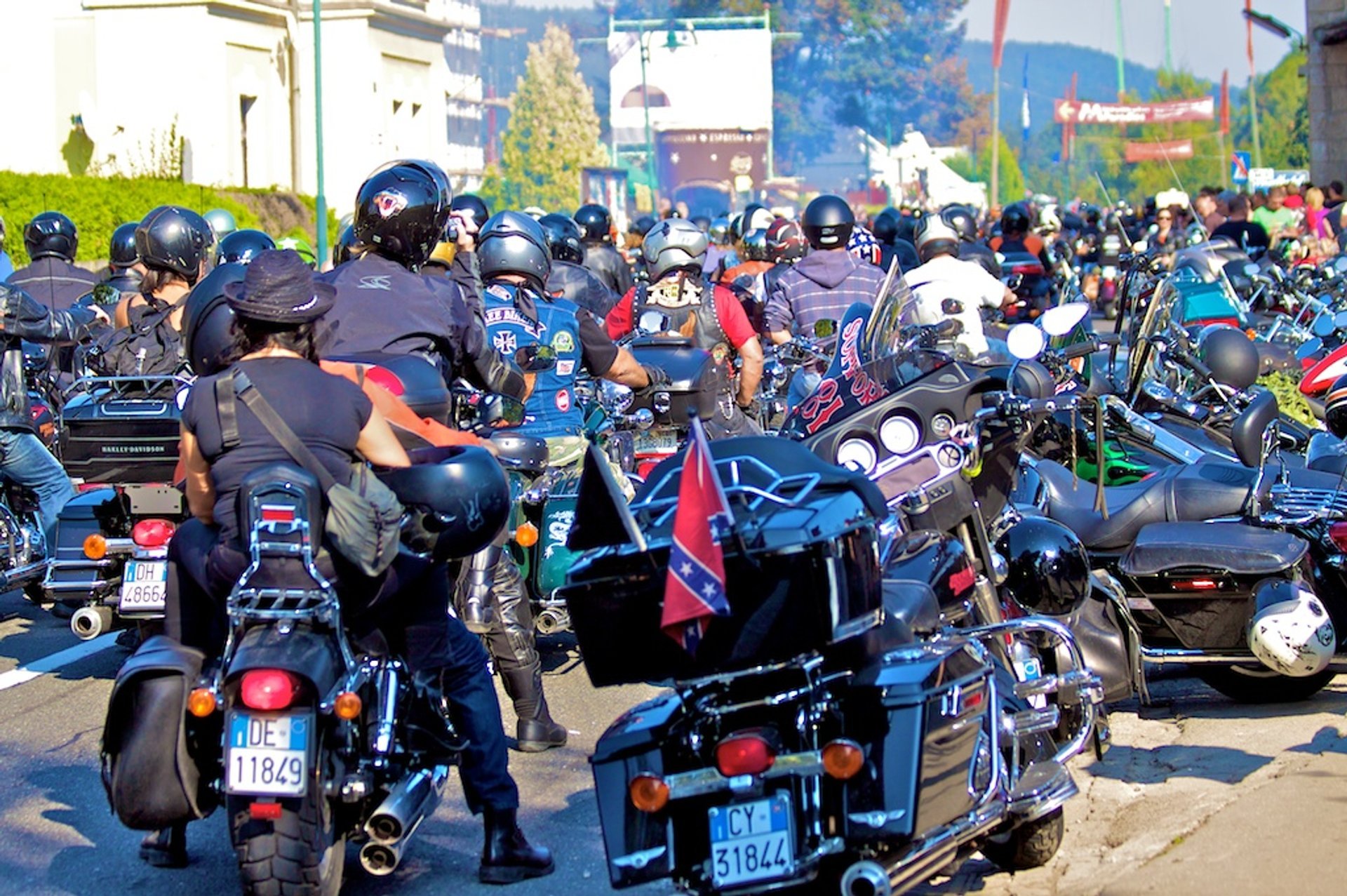 Every year, the Austrian region of Carinthia draws motorcyclist from all over Europe. They gather at the Lake Faakersee, a beautiful and cozy spot. Some of the top motorcycle brands create their official spots such as Harley Village. Camping Arneitz is another small town, created right near Harley-Davidson with plenty of beer taps and music tents.
The parade of bikers is obviously the greatest allure of the week. The noise and vibrations produced by tens of hundreds motorbikes is truly an astonishing experience for both the riders as well as the cheerleaders. However, the event's extended program features so much more—check out the custom bike show, biker build off, demo rides, as well as plenty of good music and other entertainments.
If you have never been to the European Bike Week before, it can seem a bit overwhelming. The Saturday parade is a great opportunity to see how much people can make out of themselves and their motorcycles. If you are a motorcyclist, you must experience this rally at least once in your life. However, you might find that if you go once you'll definitely come back again.
European Bike Week takes place annually in early September. Don't miss the next one.
Find hotels and airbnbs near European Bike Week (Map)