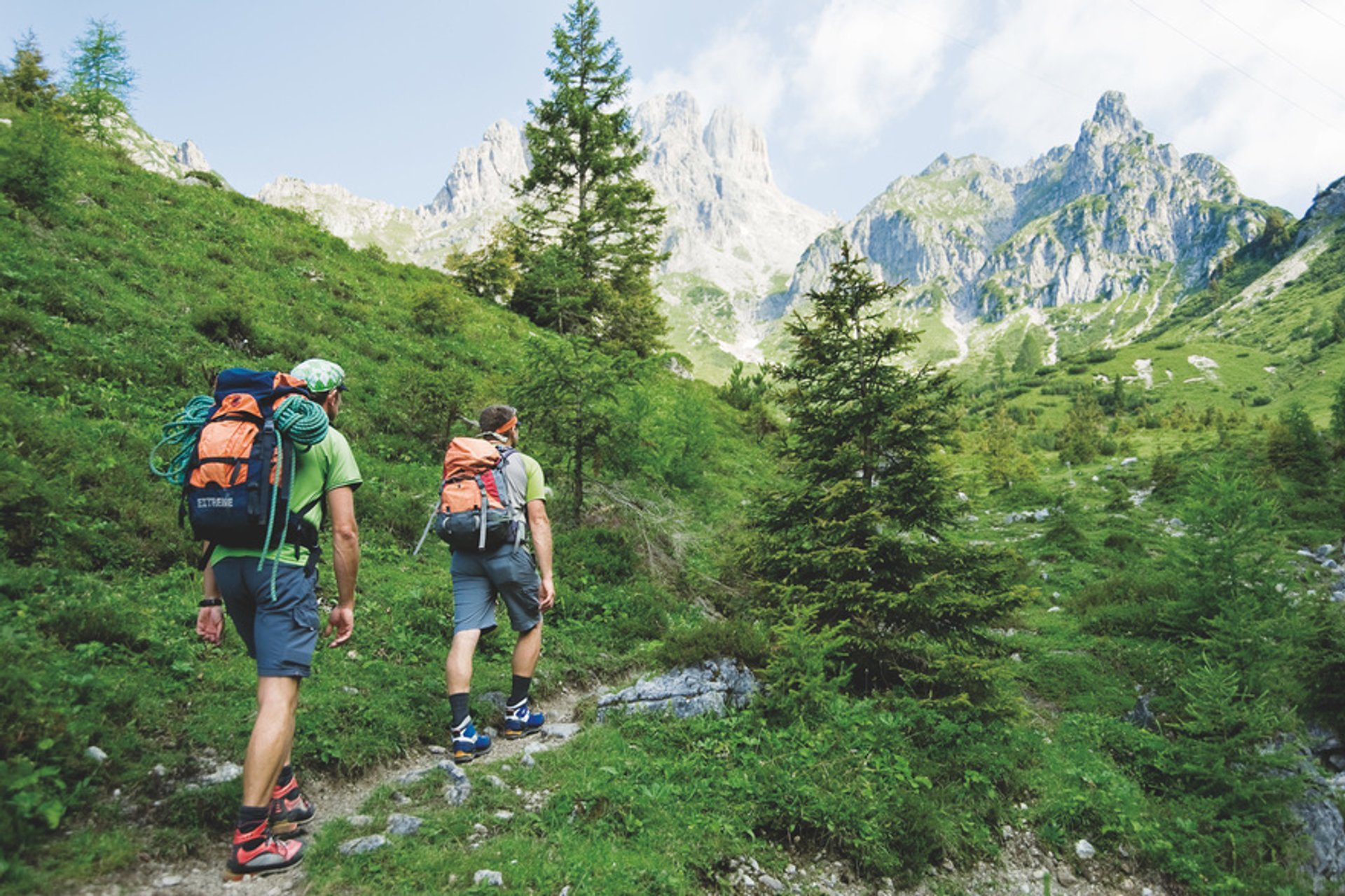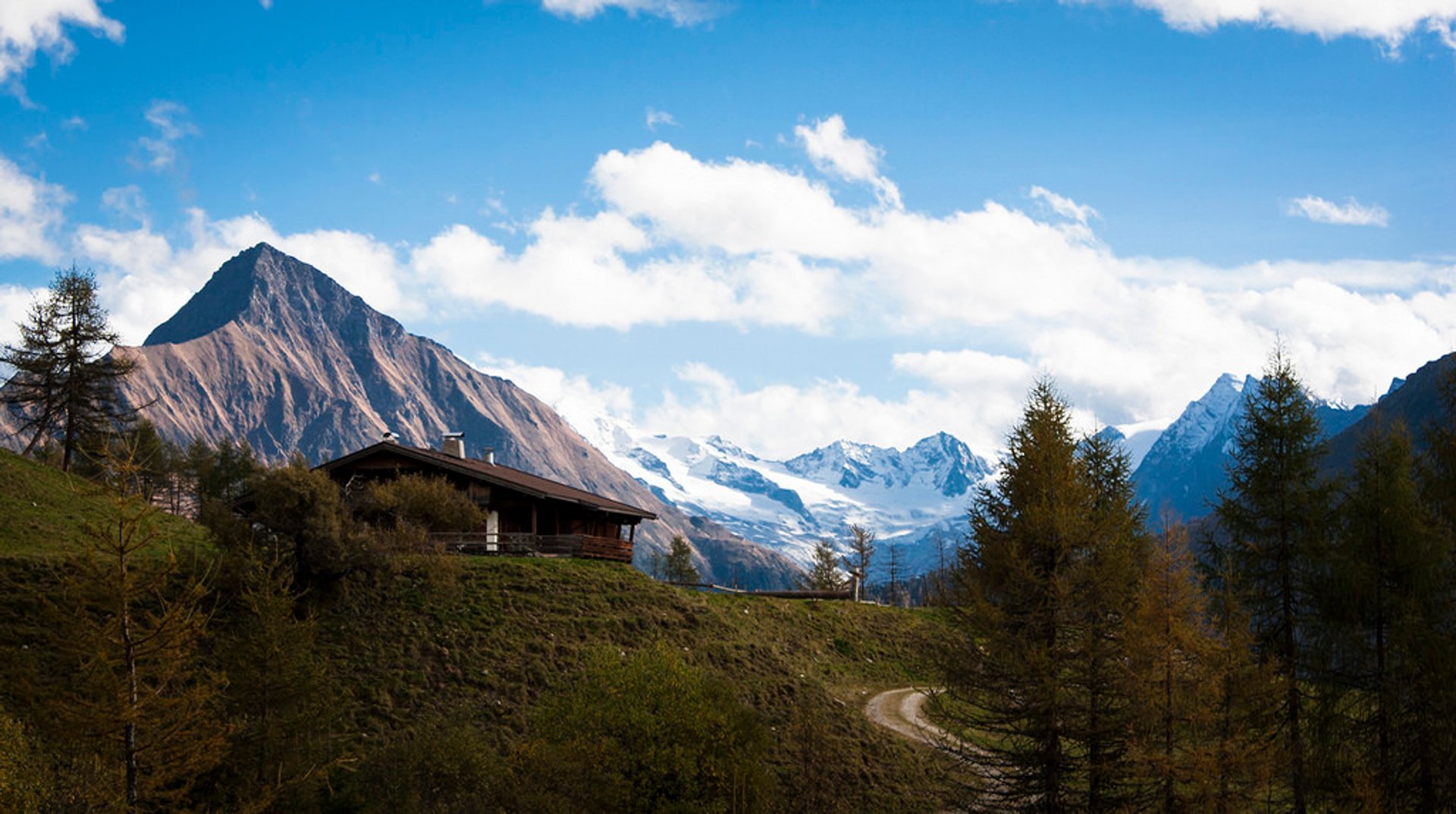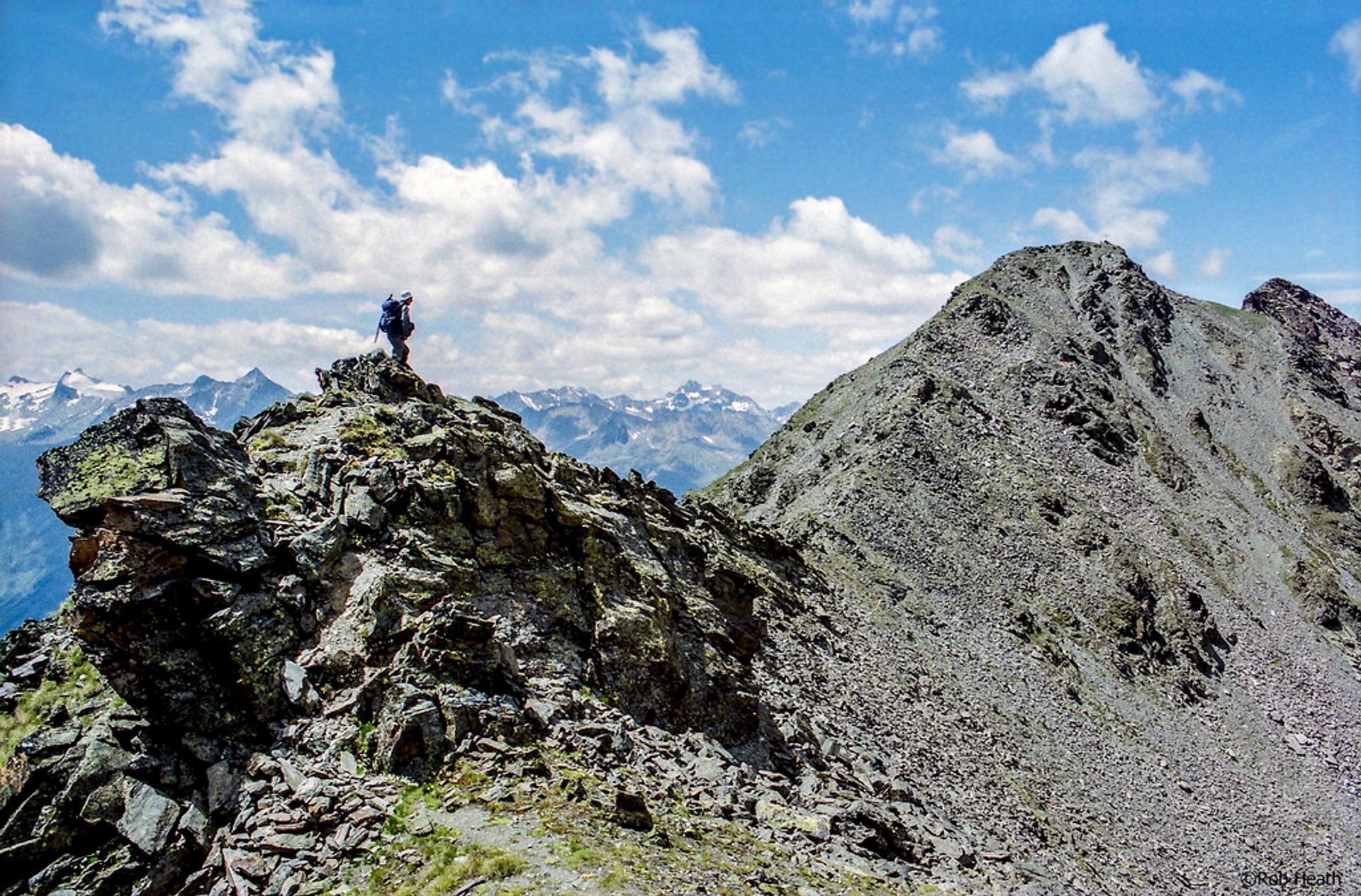 Austria is a paradise for hikers with an enormous variety of trails. You can hike high in the mountains, along scenic rivers, among pristine lakes, through authentic towns, and on the sunny slopes of beautiful vineyards. One of the most gorgeous walking trails is Lechweg in Vorarlberg. This 125 km trail was certified by the European Hiking Association for its excellence.
The Gorge Route in Salzburgerland leads to numerous cultural and natural monuments. Hiking in Styria offers the 72.6 km long Schladminger Tauern Peak Trail with 7 days of hiking and 300 unforgettable mountain lakes and waterfalls. The Waterfall Trail Hintertux in Tyrol is a great trip as well. You can also try the Jungfernsprung Water-Wonders-Walk i​n Carinthia, hiking to the "Ellmauer Steinkreis," or the Adlerweg hiking trail from the Kaiser mountains to the Lechtal Alps.
The Zirbenweg trail will take you through a 7 km panoramic path to the largest pine forest of the Alps. One more must-see places in the Alps is the Glocknerblick Lookout Platform. This is an adventure for those not afraid of heights! The Glocknerblick Lookout Platform opens a stunning view on the highest mountain in Austria. The round lookout platform is seven meters across. It is made of steel and wood and is secured on the sides by chain-link fencing which you can see through. On the way to the platform, ​you'll cross over the 140-meter-long footbridge.
Whatever you choose, leave behind your everyday life and find inspiration in the beautiful nature of the Alps.
Find hotels and airbnbs near Hiking in the Alps​ (Map)