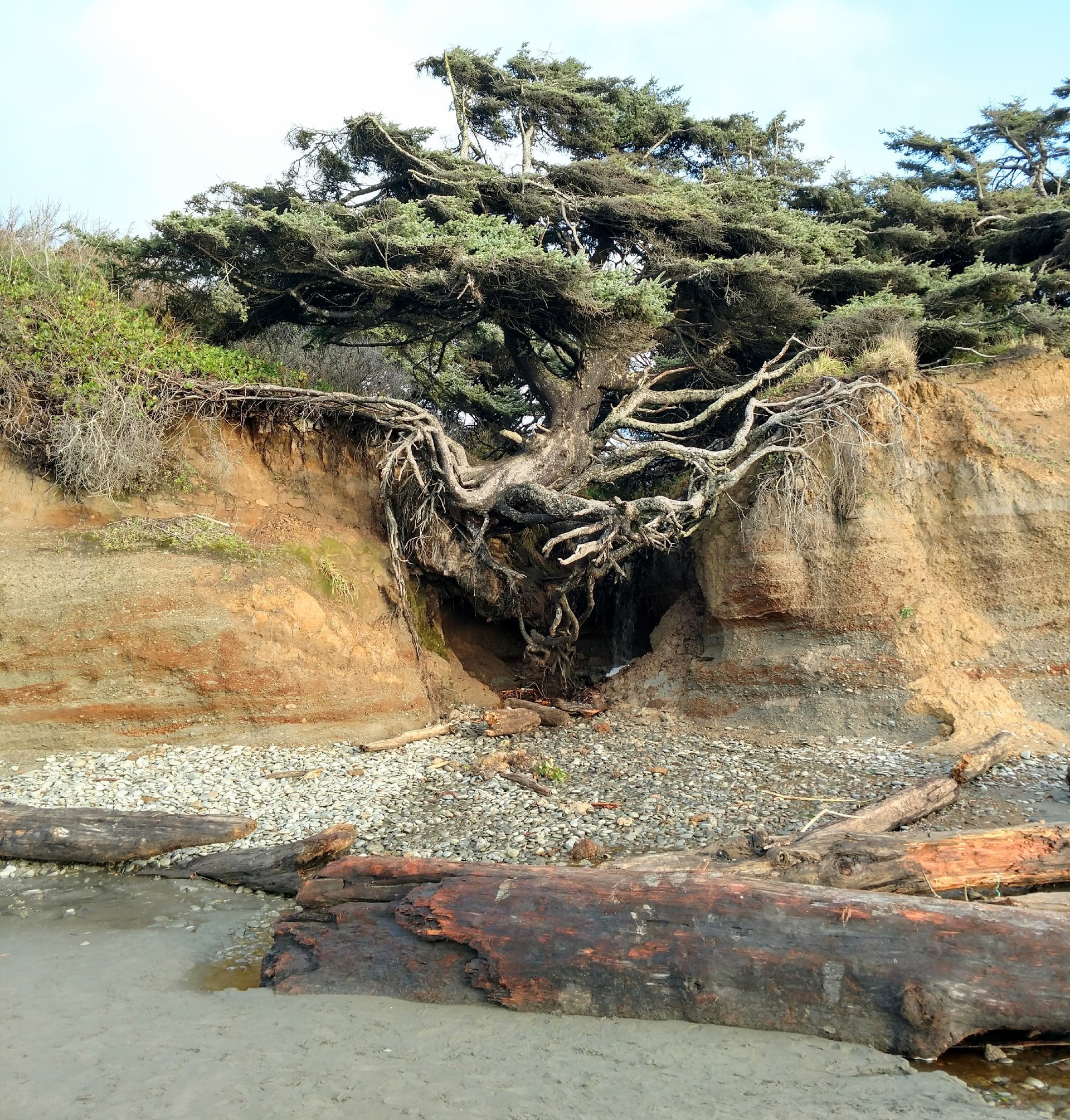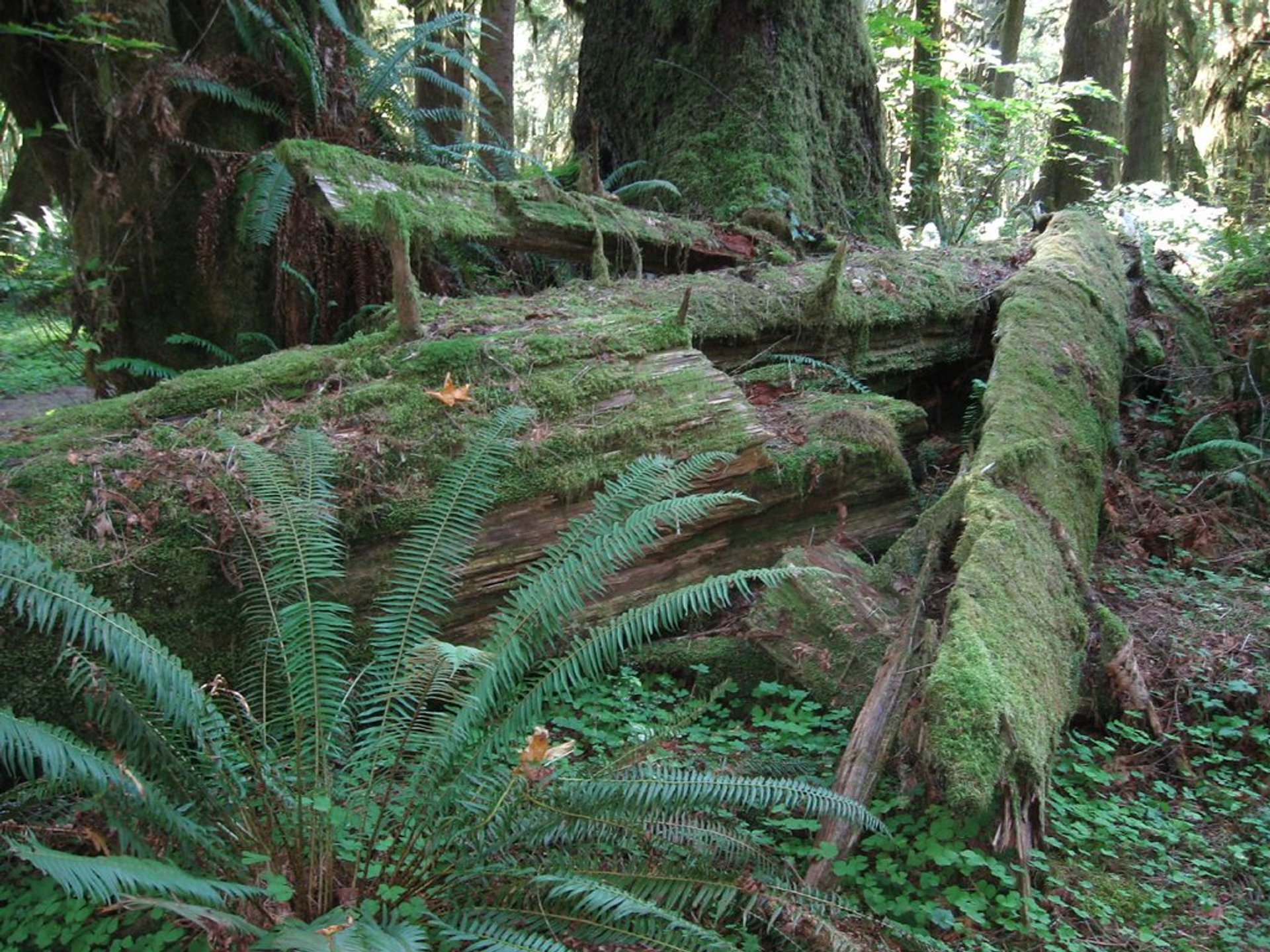 See accommodations nearby
Every year, millions of visitors flock to Olympic National Park to witness the magnificent old-growth conifer forests of the Pacific Northwest. Some of the cedars, firs, maples, and hemlocks that inhabit and enrich these biologically complex ecosystems can be wider than a car, making them a destination that will inspire your imagination and fill your heart. Standing among these giants surrounded by wilderness will make you feel small as you think about the staggering life of the largest of these megaflora.
The oldest trees in the park will become time machines as you wonder what life was like when they were just seedlings. Getting to see some of these 1,000-year-old trees should be a bucket list item for everyone. Come explore the park between April and August when temperatures warm up and the forest floor explodes with green. Of all the tree titans to view, we've selected three experiences that are sure to leave you in awe.
Tree of Life
For a quick beach stop-off and a wonderful example of the tenacity of nature, check out the Tree of Life (aka Tree Root Cave). Located just north of Kalaloch Lodge near the campground parking area, this spruce has clung to the side of a beach cliff despite decades of wind and water eroding the very soil beneath it. The future of this tree is in peril, as the erosive forces of nature will eventually lead to its collapse into the Pacific Ocean. View this stunning tree before it becomes the driftwood of life.
Quinault Valley
Further south, the Quinault Valley (also known as the "Valley of the Rain Forest Giants") hosts six champion trees—the most impressive being the Quinault Giant Sitka Spruce. At 17.7 ft (5.4 m) in diameter, it's the largest tree of its kind in the world! Access this tree via a quick .3 mi (.48 km) trail beginning on South Shore Road, located next to Quinault Lake. The other five champion trees in the area include the world's largest western red cedar, yellow cedar, Douglas fir, western hemlock, and mountain hemlock. With such a concentration of behemoth trees, missing this experience would be a tragedy.
Bogachiel River Trail
For a longer day hike, take a stroll through the Bogachiel River Trail, where the world's largest silver fir resides. The trail begins on Undie Road, about 5.5 mi (8.9 km) east of Bogachiel State Park and is less trafficked than the more popular Hoh River Rainforest Trail further south. On some occasions, you will probably see more Roosevelt elk than people. The trail to the tree is out-and-back with loop options for overnight backpackers. Even if you don't make it all the way to the Silver Fir, you will still be treated to countless colossal trees along the way.
Find hotels and airbnbs near Hike to Big Trees (Map)