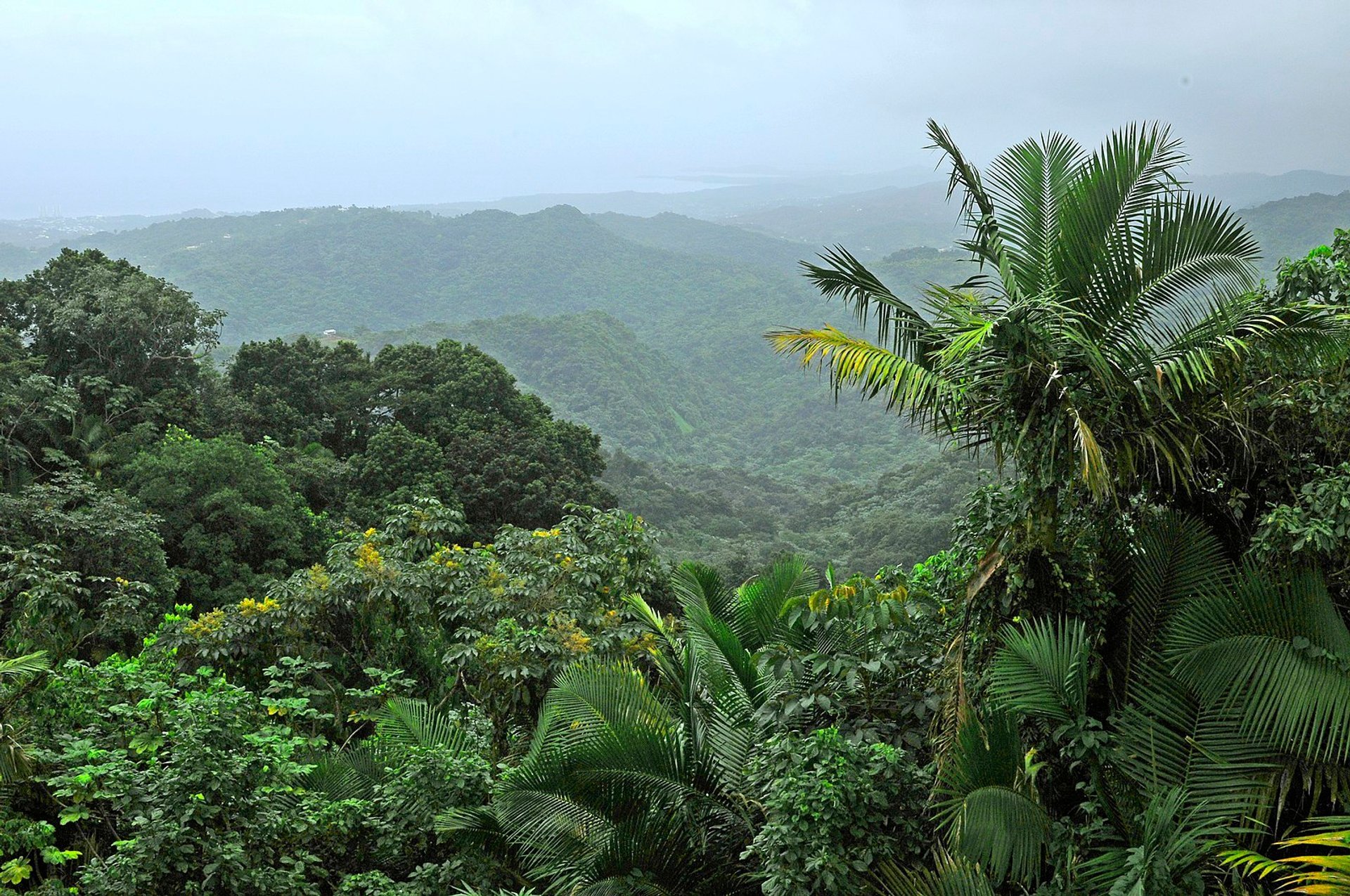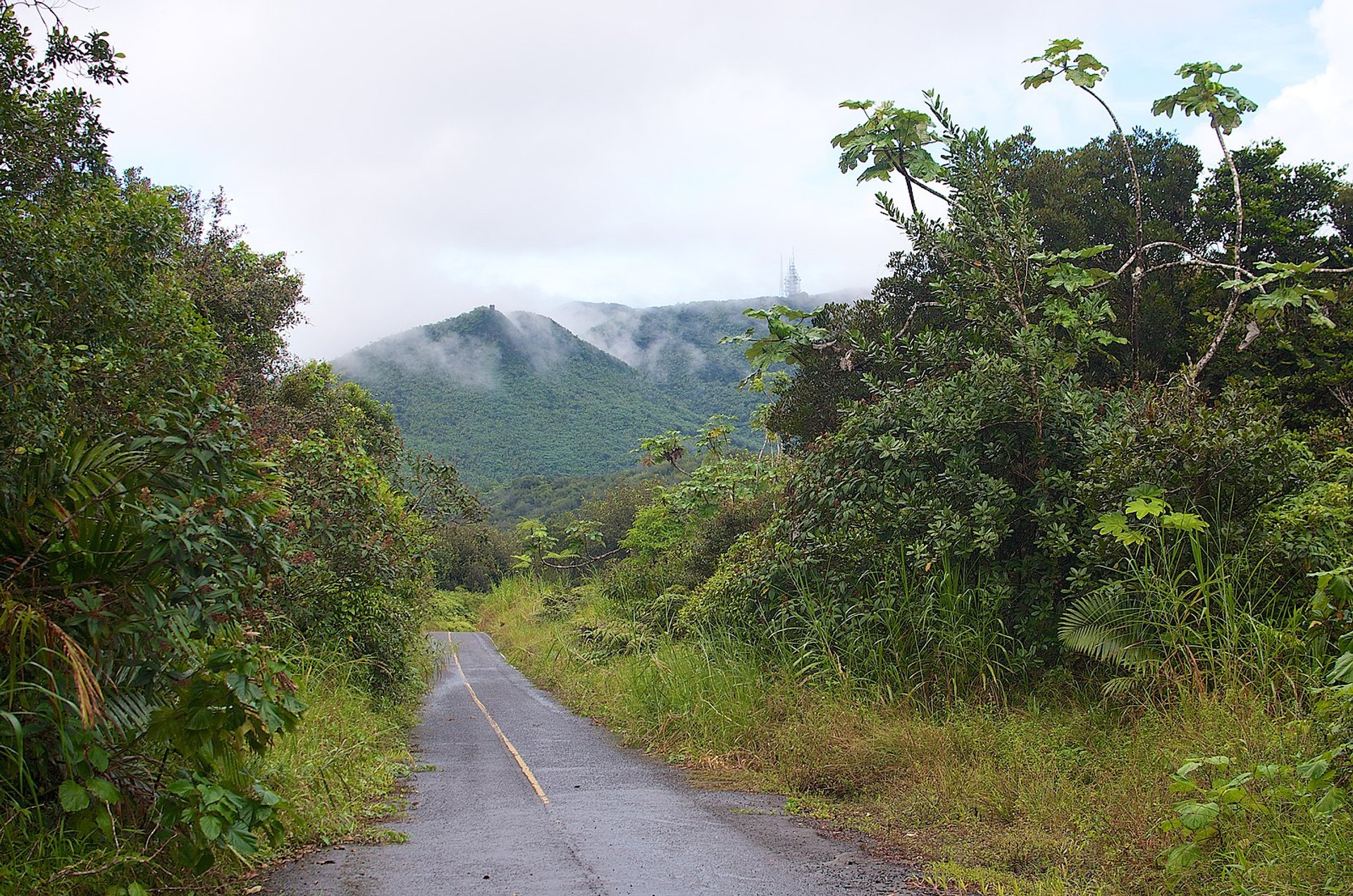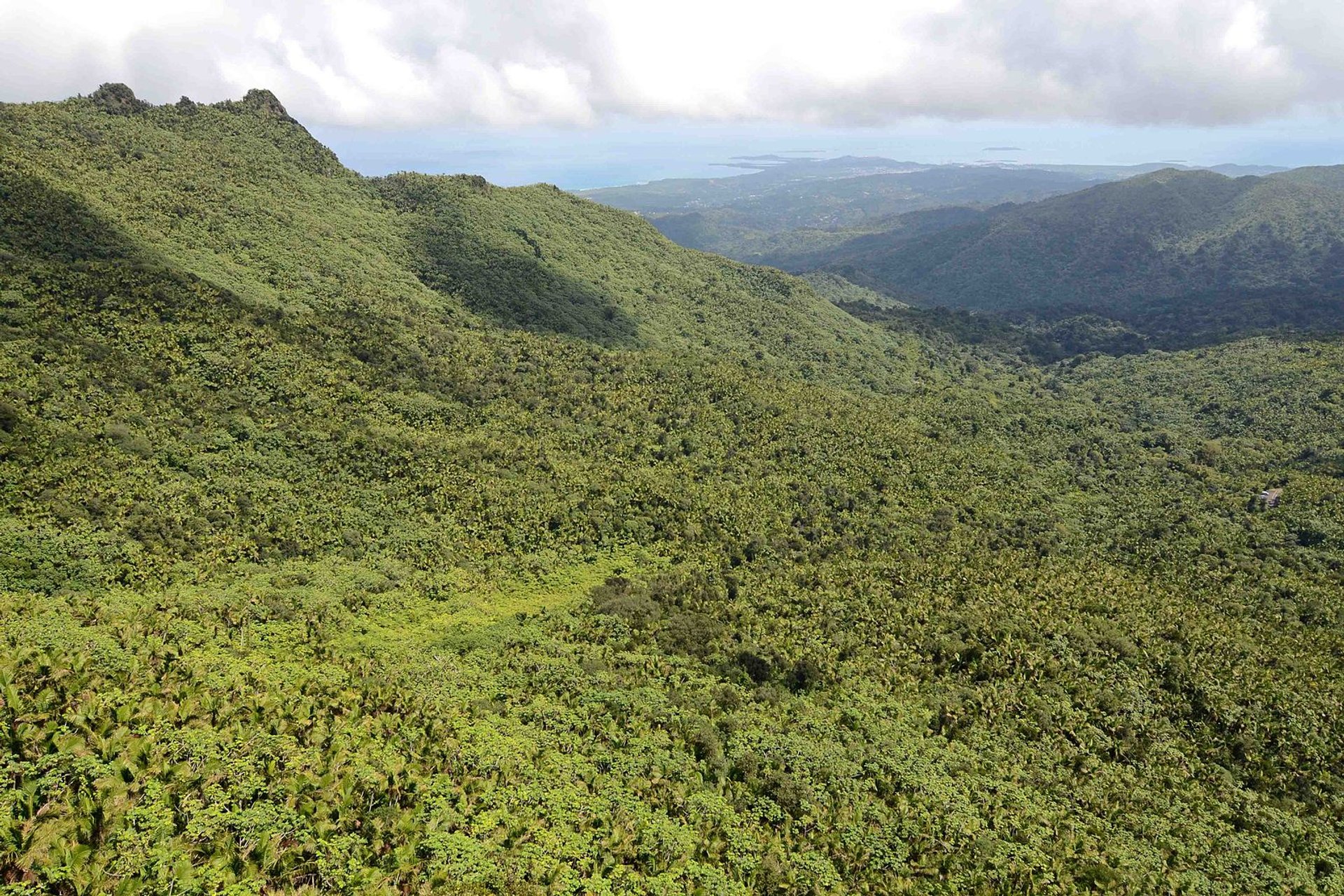 El Yunque National Forest
See accommodations nearby
El Yunque National Forest, previously known as the Caribbean National Forest, is a 28,000-acre (11,3-ha) rainforest situated in northeastern Puerto Rico. With an elevation of 3,500 feet (1067 m), it is the only tropical rainforest in the United States Forest Service and the United States National Forest System.
It is composed of four different forest vegetation areas: Palo Colorado Forest, Tabonuco Forest, Dwarf Forest, and Sierra Palm Forest. Here, you can learn about the 240 plants endemic to Puerto Rico. You can do some of the best birdwatching here, which will definitely leave you in awe. There's also a chance to check out green mangos, woodpeckers, and the Puerto Rican parrot.
El Yunque is considered as a natural treasure filled with orchids, waterfalls, and tree frogs, where you can be fully immersed in nature. Here, you can bathe in natural pools beneath waterfalls, hike on one of its many trails, or relax and enjoy the scenery. Moreover, there's no preferred season for visiting El Yunque. Just arrive early in the morning to beat the crowds or come during wet season to witness waterfalls at their best.
Find hotels and airbnbs near El Yunque National Forest (Map)