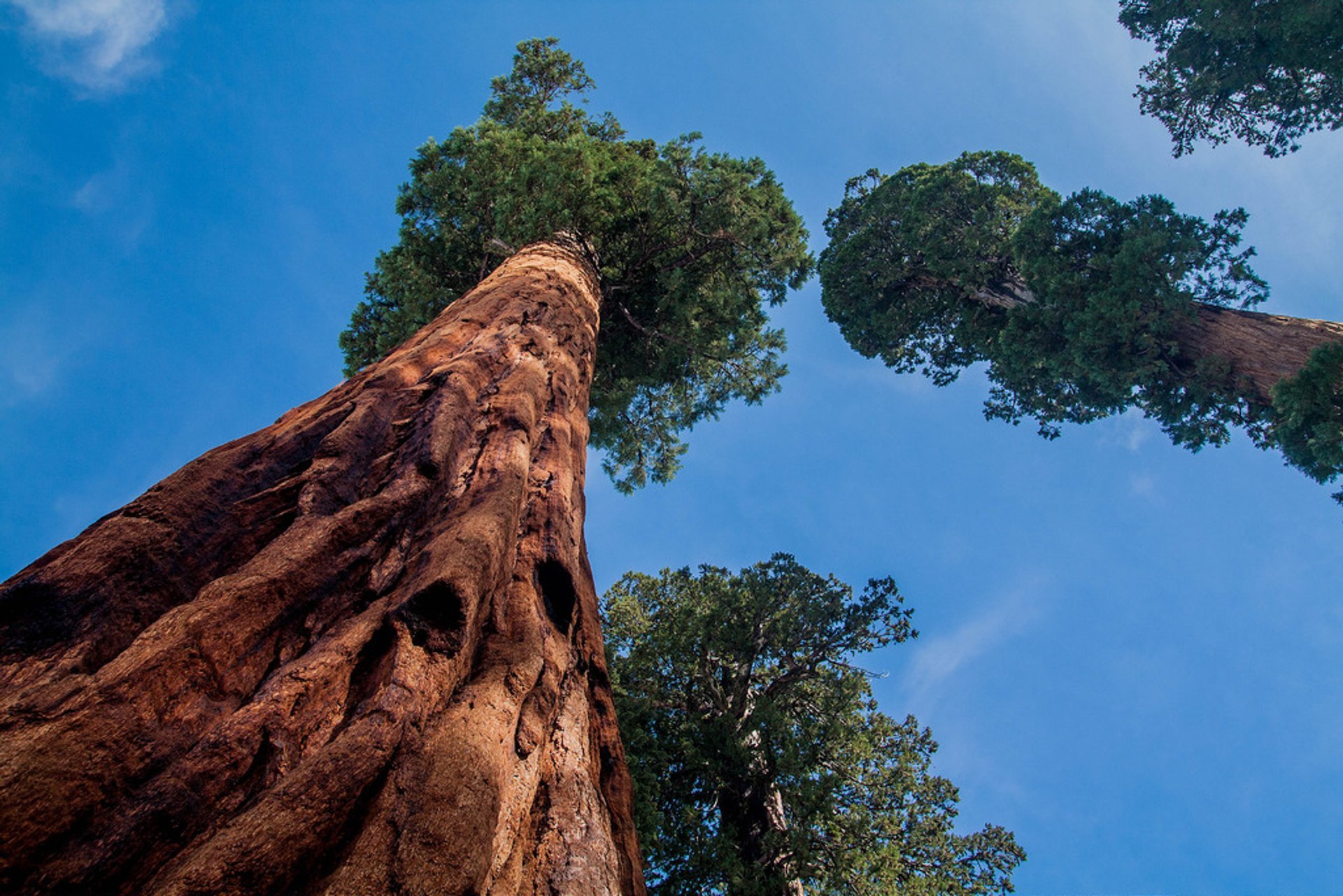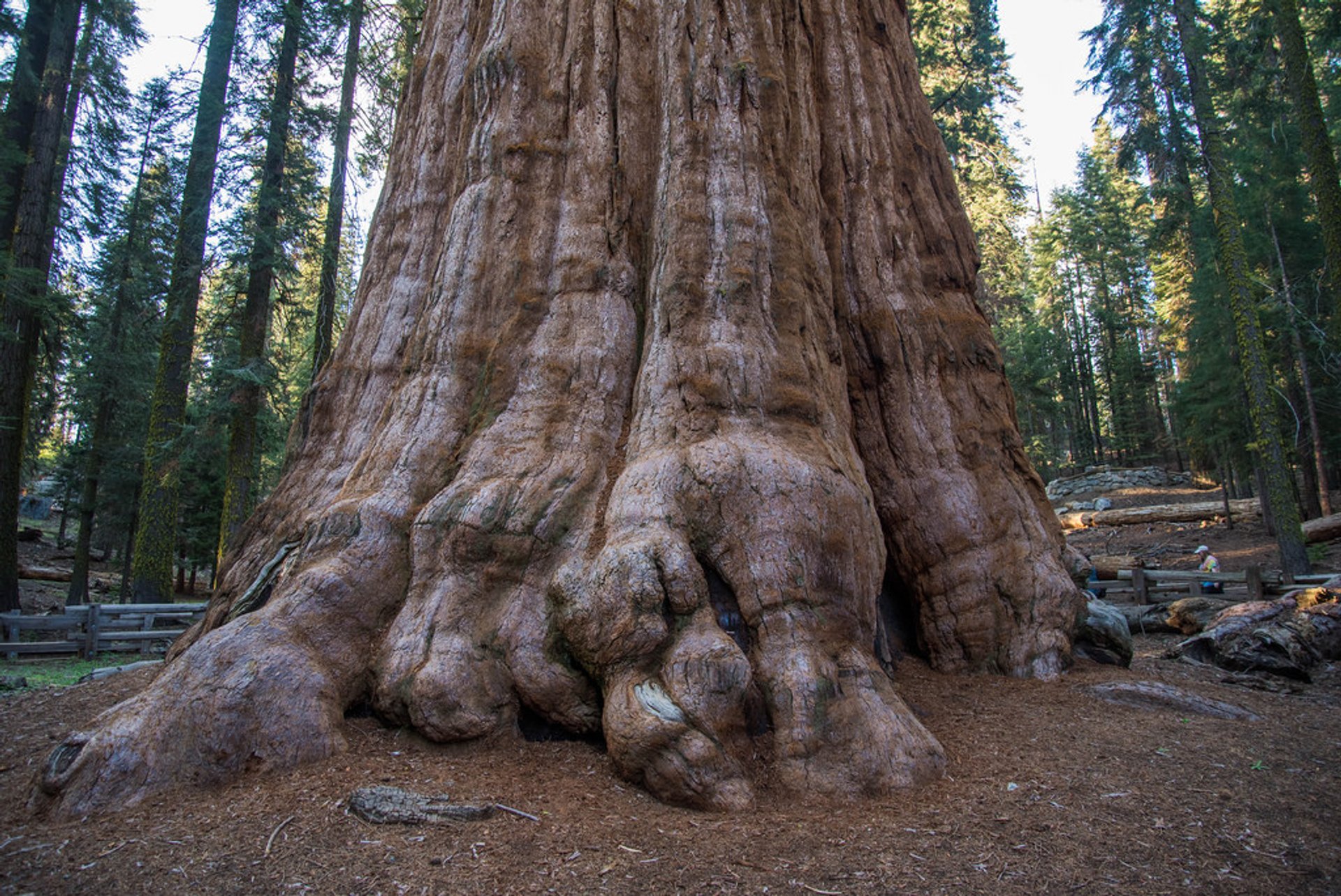 Sequoia National Park in southern Sierra Nevada occupies 163,518 ha of beautiful forests and mountains. One of its highlights is Mount Whitney (4,421 m), the tallest peak of California. But its main points of interest are giant sequoias, the largest trees on Earth.
The park hosts the largest tree on the planet by volume—General Sherman. It is believed to be around 2,500 years old. The tree is 31 m around and 84 meters high and continues to grow. Every year it adds about 18 square meters of volume. Its largest branches are wider than most ordinary tree trunks. This tree, named after a Civil War general William Sherman, attracts crowds.
During winter many roads of the park are closed due to heavy snowfalls. Many campgrounds open as soon as May. The summer season lasts from July to mid-September. At that time the park is rather crowded and traffic jams occur, but it offers more accessibility to popular spots. During fall, from late September to November, the colors around are just striking and there are fewer people but the first snow can fall anytime and many spots will close.
Find hotels and airbnbs near Sequoia National Park (Map)