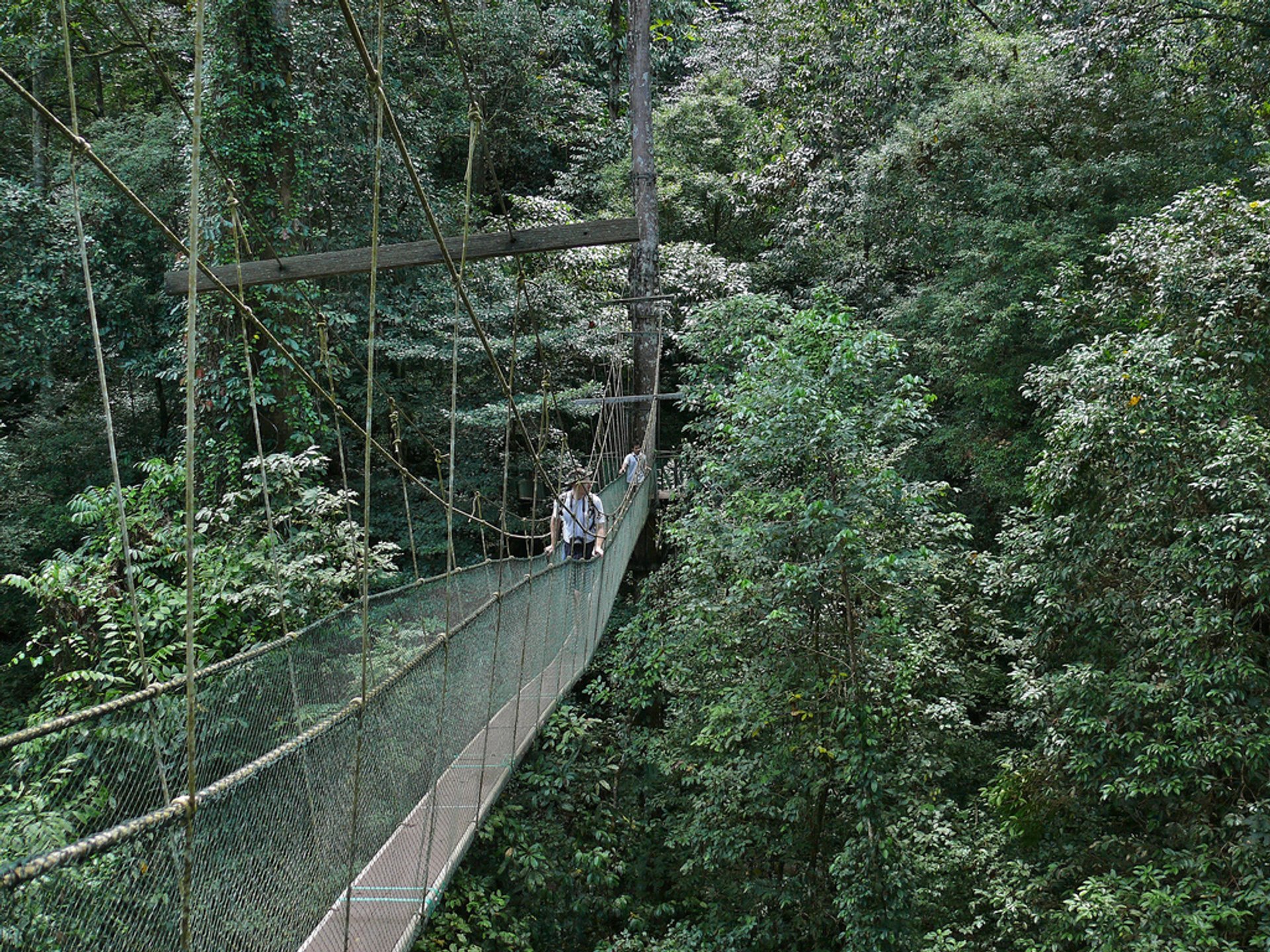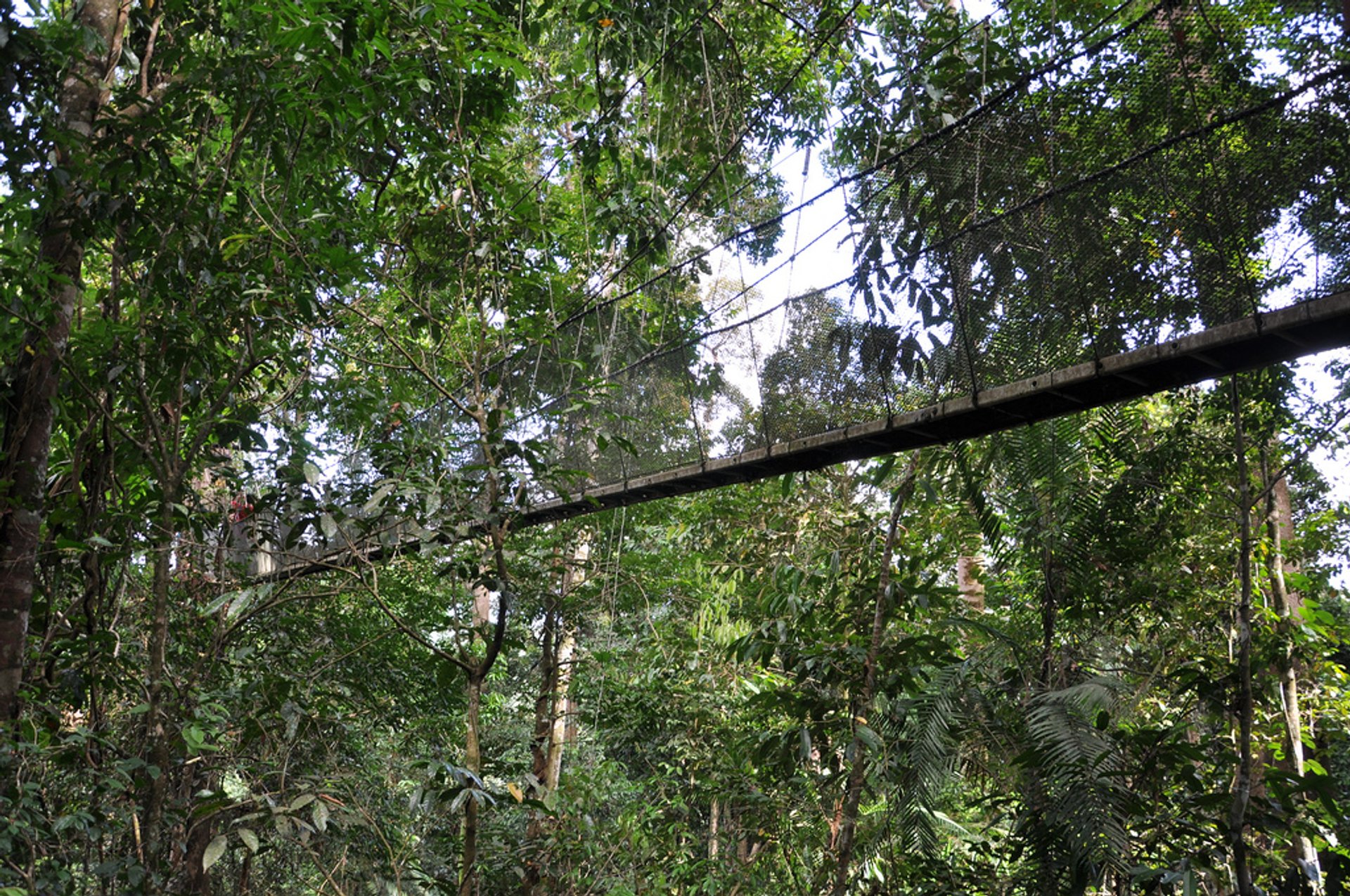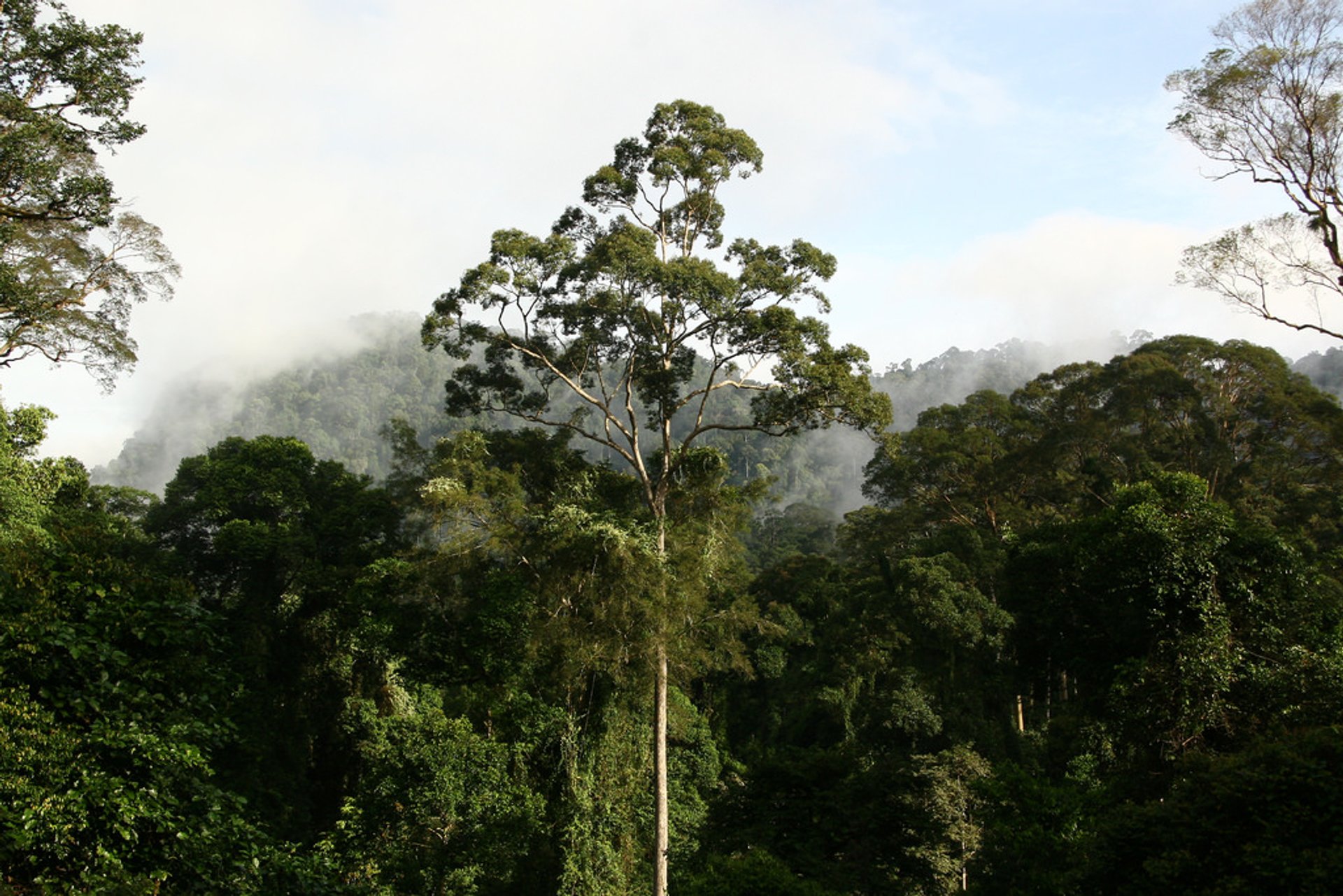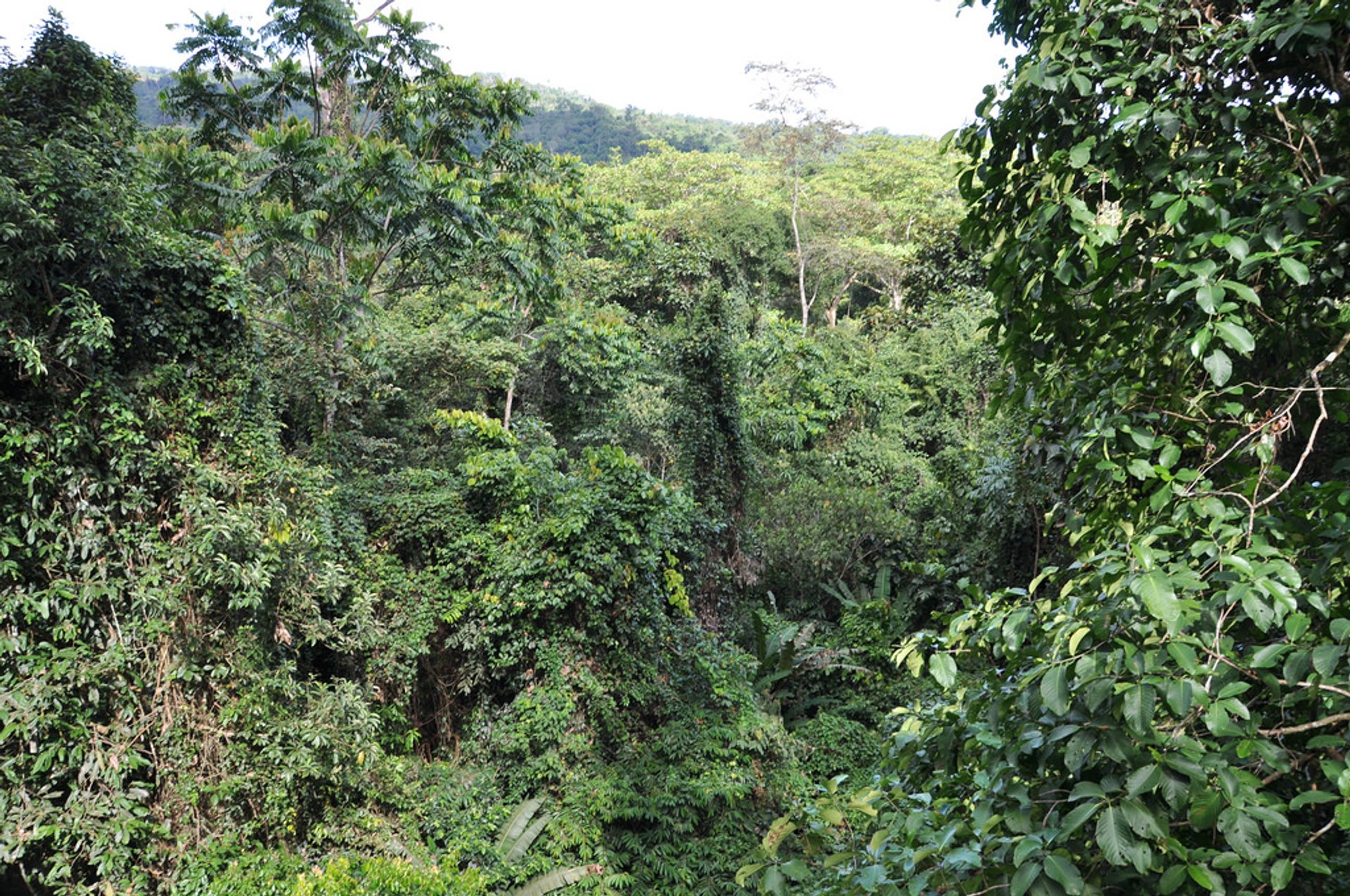 If you visit Borneo, don't miss observing its clumsy orangutans, cute pygmy elephants, and huge stinky rafflesias. Moreover, all these can be done, while playing hide and seek on the steel or wooden stairs of a canopy walk that swirl between tree branches.
The Mulu National Park Canopy Walk in Sabah province is one of the oldest in Malaysia. It is 480 meters long and crosses the river at a height of 25 meters. If you take this wooden walk, it will guide you right to the equally impressive Mulu Caves and bat observatory.
The Maliau Basin Sky Bridge is believed to be the oldest canopy walk in Sabah Borneo. In addition, Maliau Basin is one of the least explored areas here, so reaching the canopy itself may be a difficult task, though of course easier with the help of tour guides. You have to be ready to cross a river and climb a 45-degree vertical canopy before entering the first observation tower. Anyway, it is worth it, as the view is gorgeous, and the birds flying by and gibbons jumping around will be ready to greet you.
The Poring Canopy Walk is one of the most popular, as it is easy to reach from Kinabalu Park and it is comparatively easy. Also, it is the highest in Sabah at 43 meters in height, which stands above the rainforest canopy and runs near hot springs.
Canopy walks are accessible at any time of the year, but the April-June period is the best time, as the weather is relatively dry and the air is free from forest fire smog. Fires usually arrive in July.
Find hotels and airbnbs near Canopy Walks in Borneo (Map)