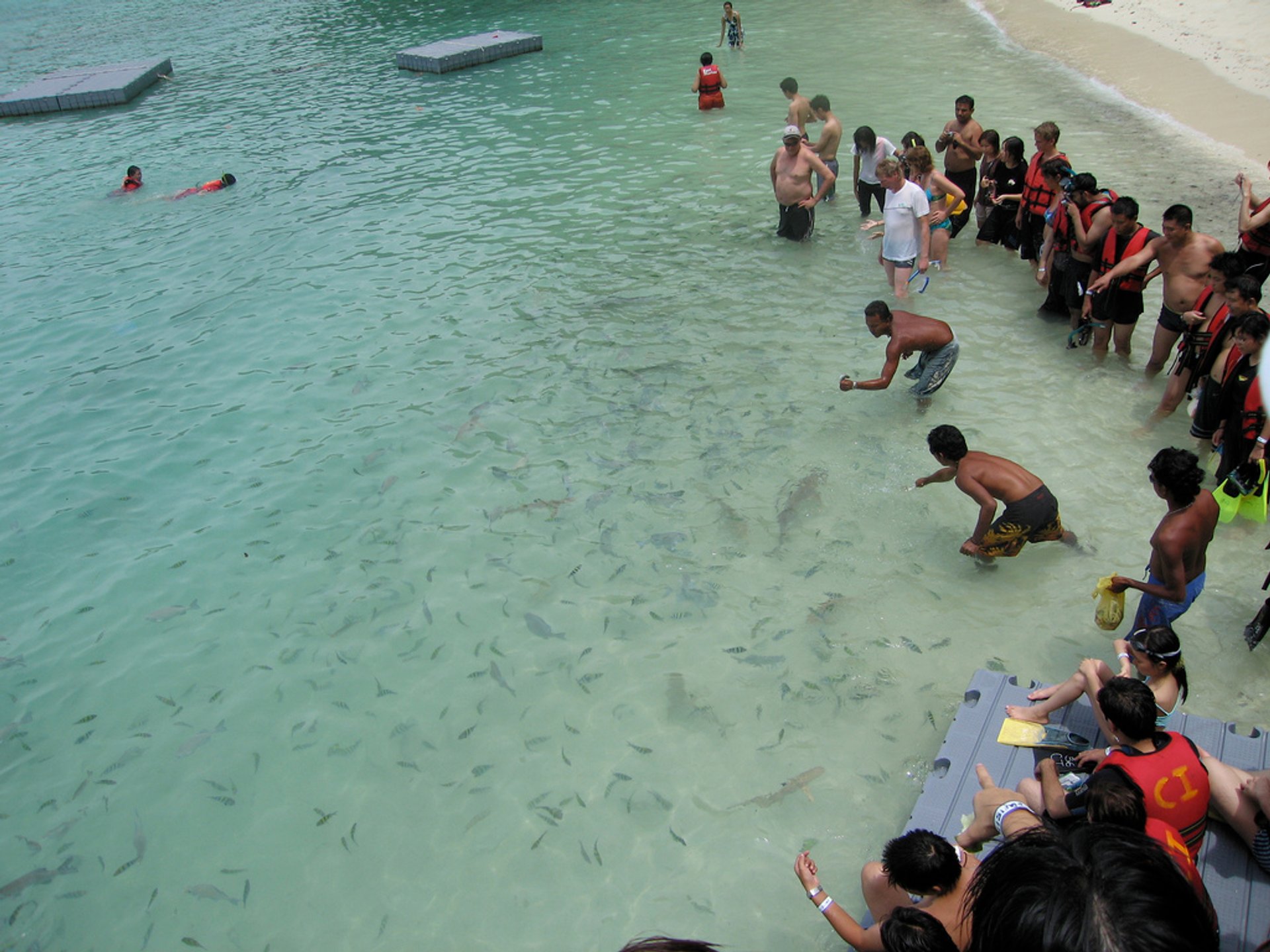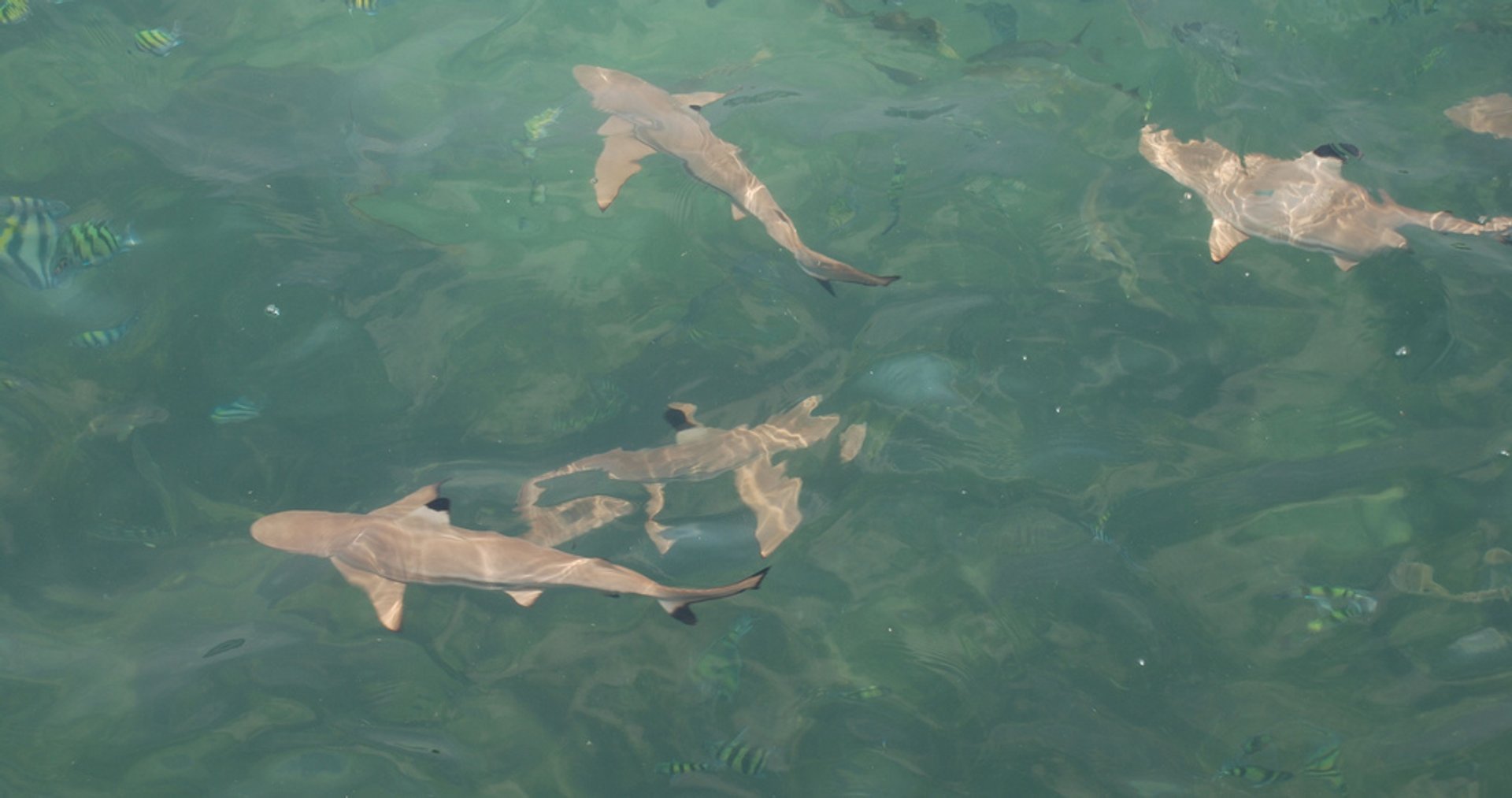 Pulau Payar, a group of islands near the western coast of peninsular Malaysia attracts tourists with its white sands, calm water, and a great Marine Park. Actually, marine life is really rich here and includes about 45 kinds of fish and 92 other marine invertebrates. Among them, groupers, angelfish, and, of course, sharks are the most anticipated by tourists. Surprising, even big crowds of people don't scare them.
Black tip reef sharks also enjoy swimming among people in the water and having their breakfast or lunch from treats brought by tourists. Of course, guides are careful not to come too close to predators and always exercise correct behavior near them. Even though these reef sharks seen near Pulau Payar reach no more than 1 meter in length, they can still be dangerous if aggravated.
Try to come between April and June or in October to Pulau Payar for the best water visibility and good weather conditions.
Find hotels and airbnbs near Feeding Baby Sharks (Map)