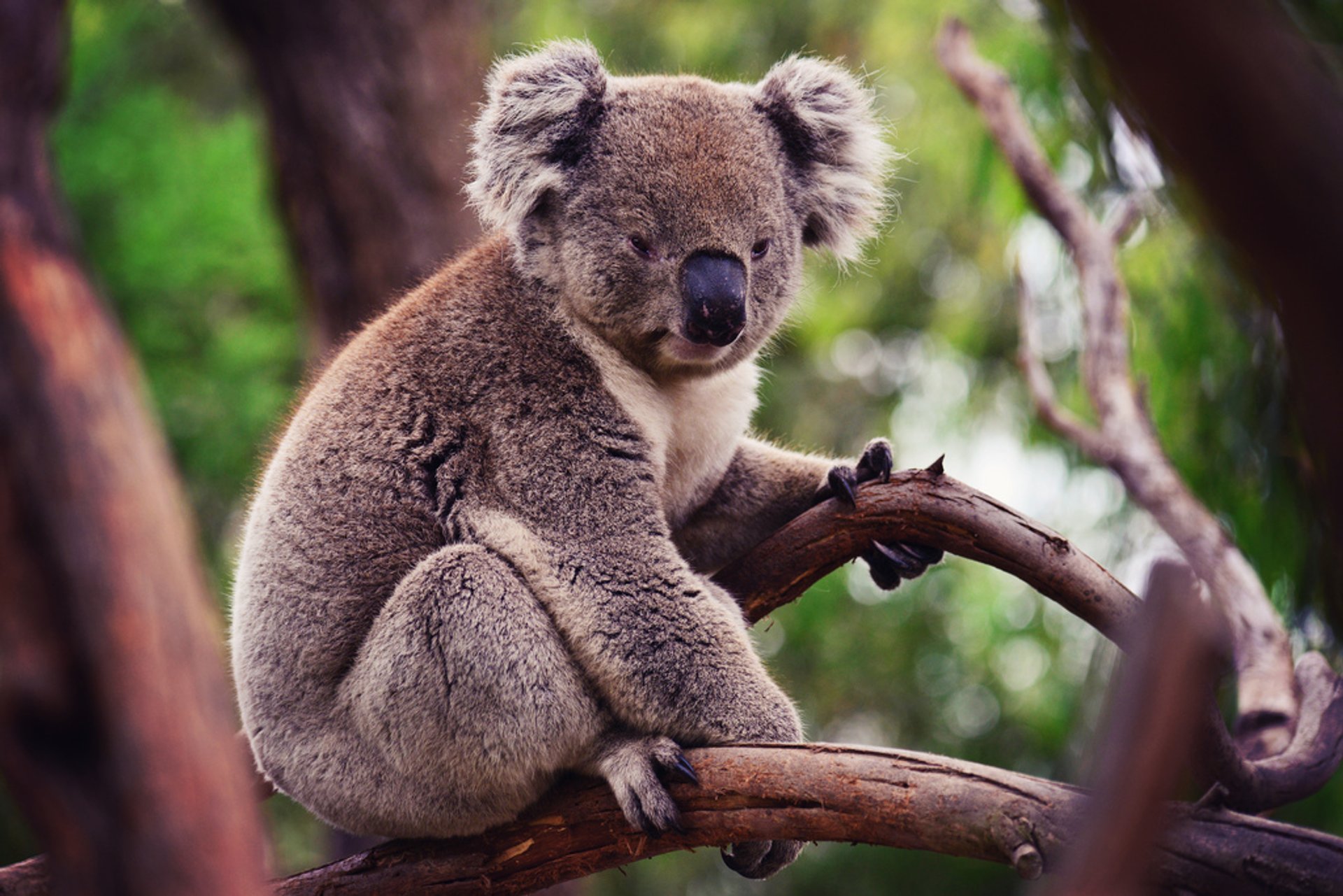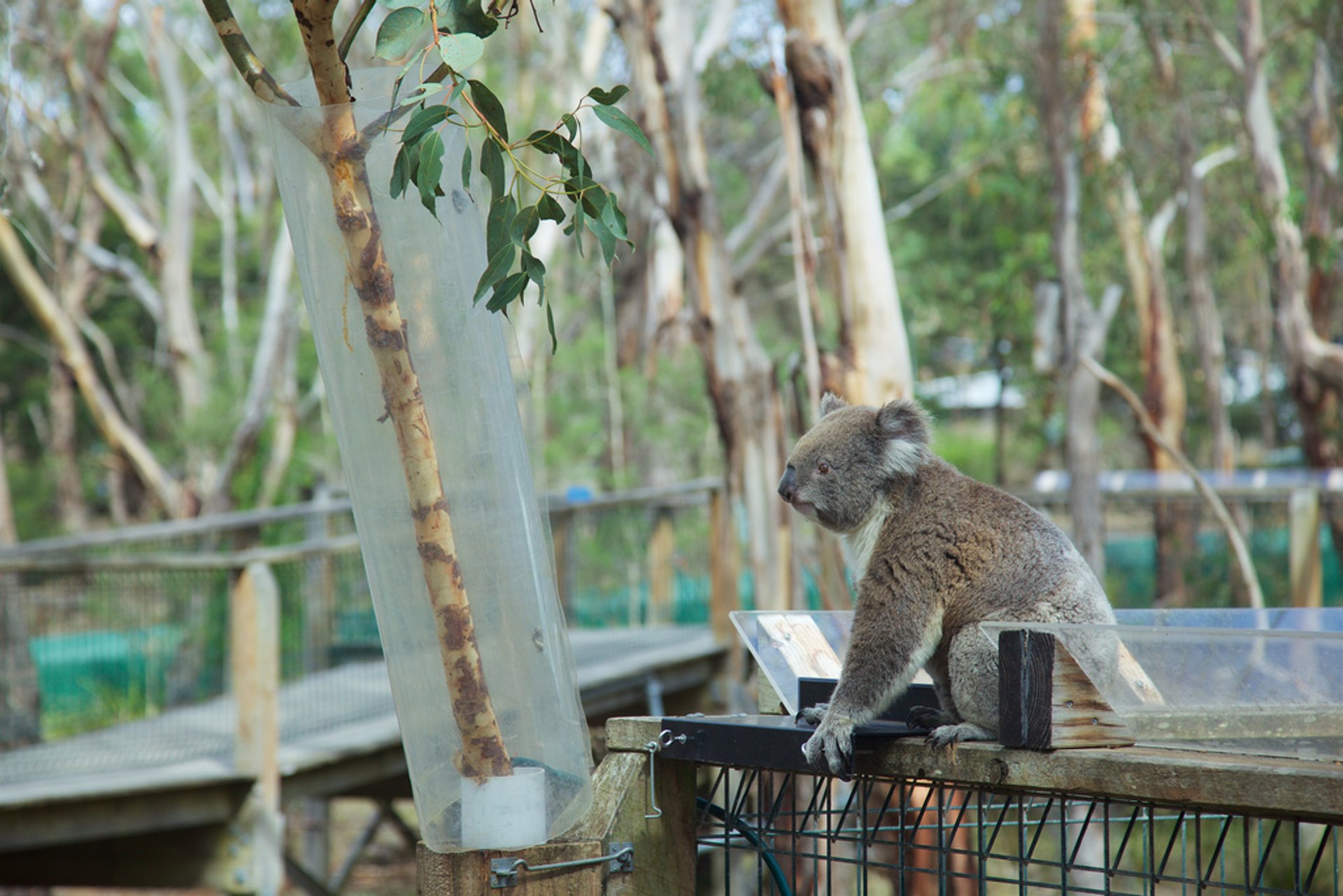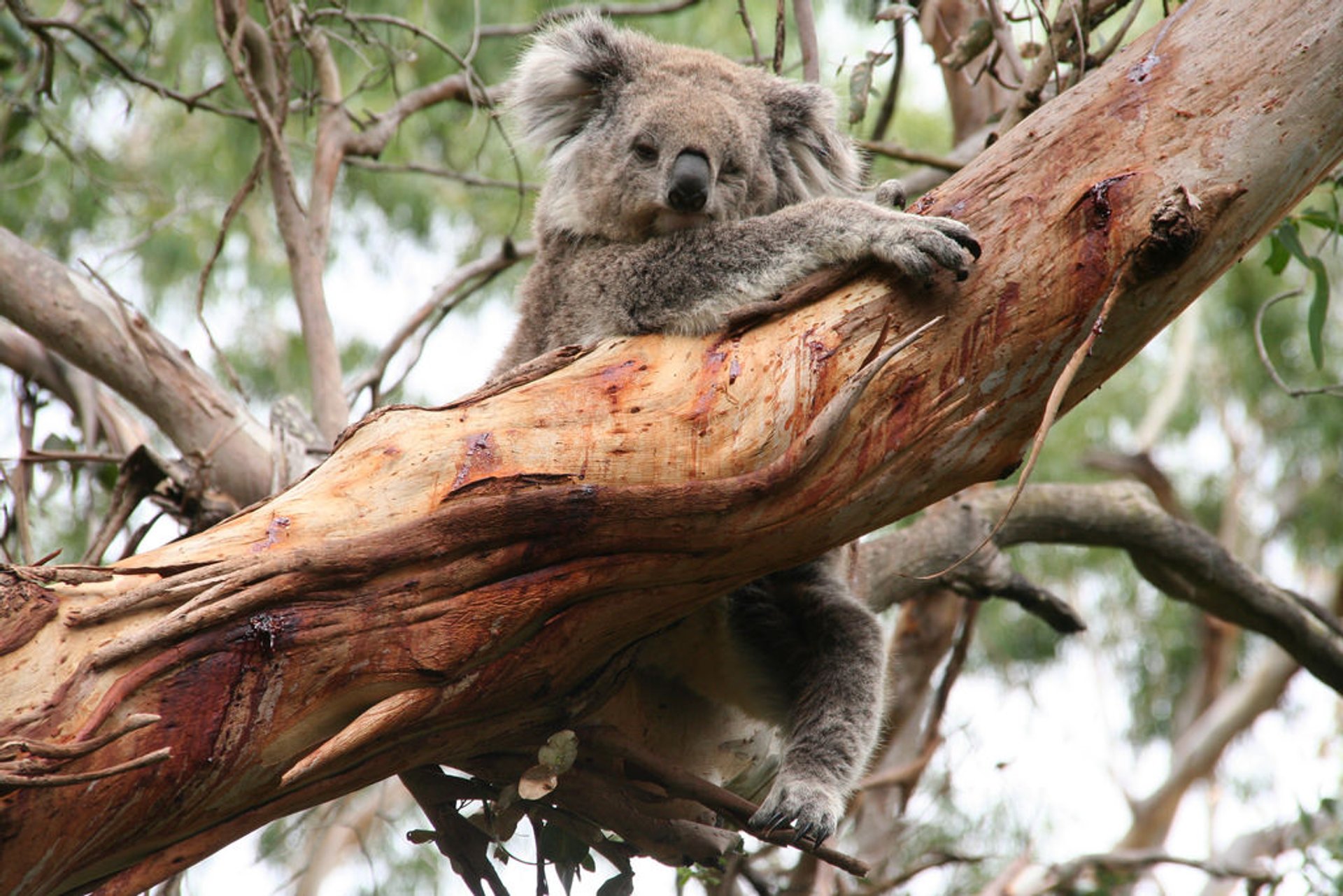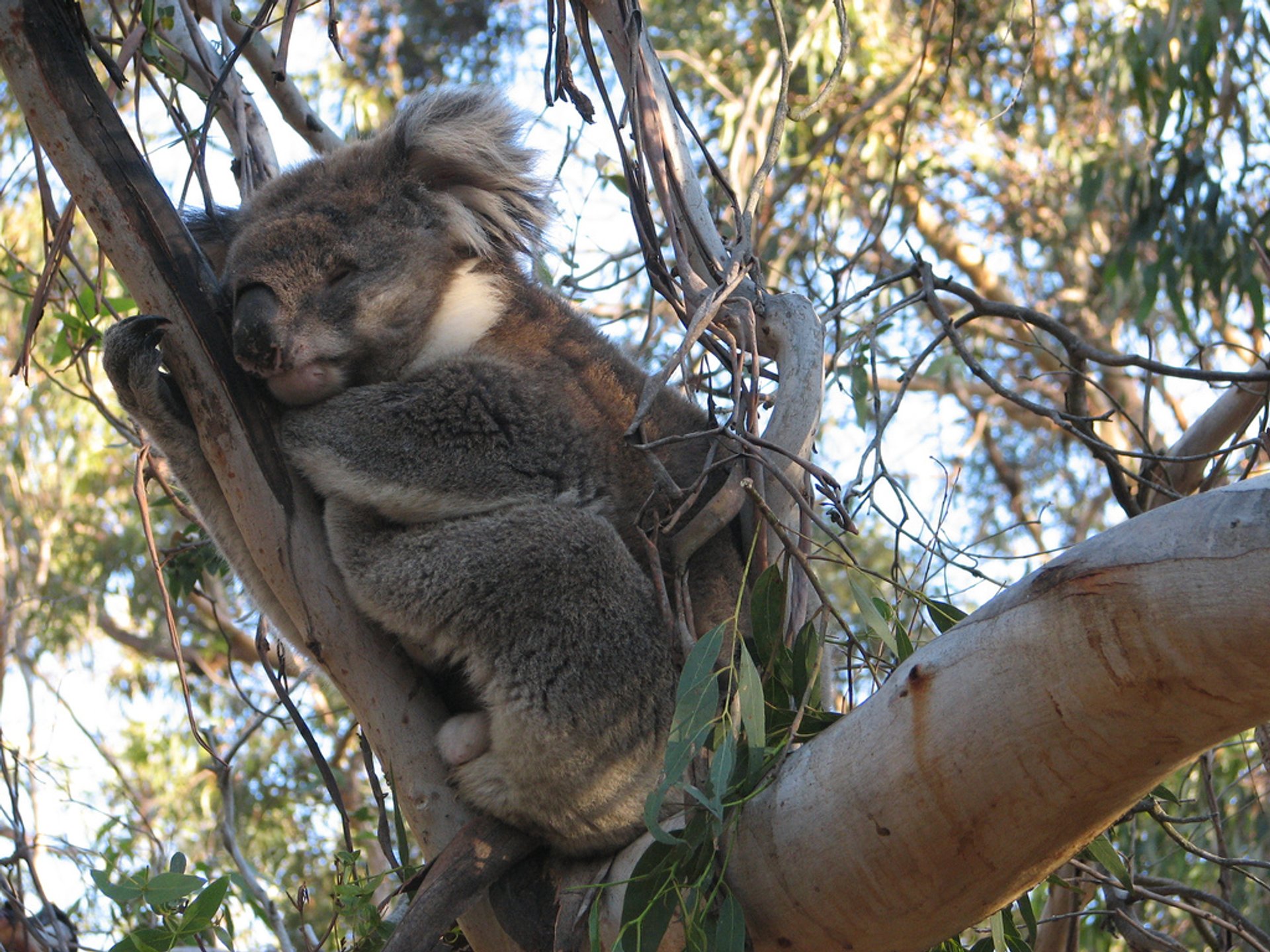 Phillip Island boasts rich flora and fauna, including penguins, fur seals, and, of course, one of the symbols of Australia—koalas. Among the eucalyptus trees, it is easy to find the Koala Conservation Centre. These animals feel completely safe on the island. These "bears" are sitting in their usual places, that is, in the crown of trees, and there are around wooden elevation platforms for tourists. So, you can come quite close.
You can see koalas all year, but in the period from December to February is the best time to observe these cute animals as young joeys come out of their mothers' pouches. Another place, ideally suited for watching koalas, is Maru Koala and Animal Park in nearby Grantville. For some time now it has become home to 1,500 koalas.
Another great spot for watching koalas is French Island, home to the most significant population of koalas in Victoria. You can catch a ferry there, and the walk or cycle around the island. For seeing koalas getting active, we recommend you to camp overnight.
Find hotels and airbnbs near Koalas (Map)