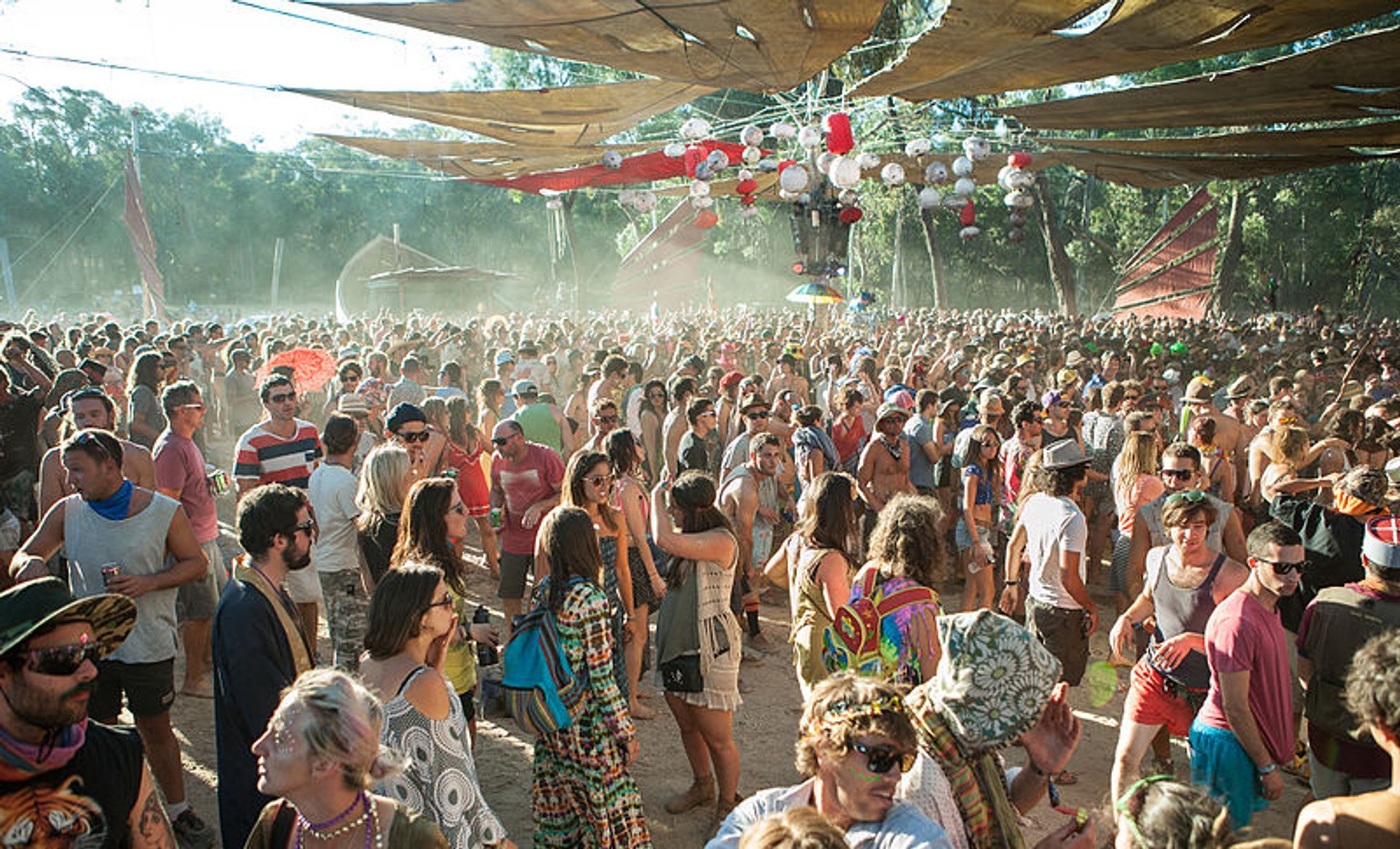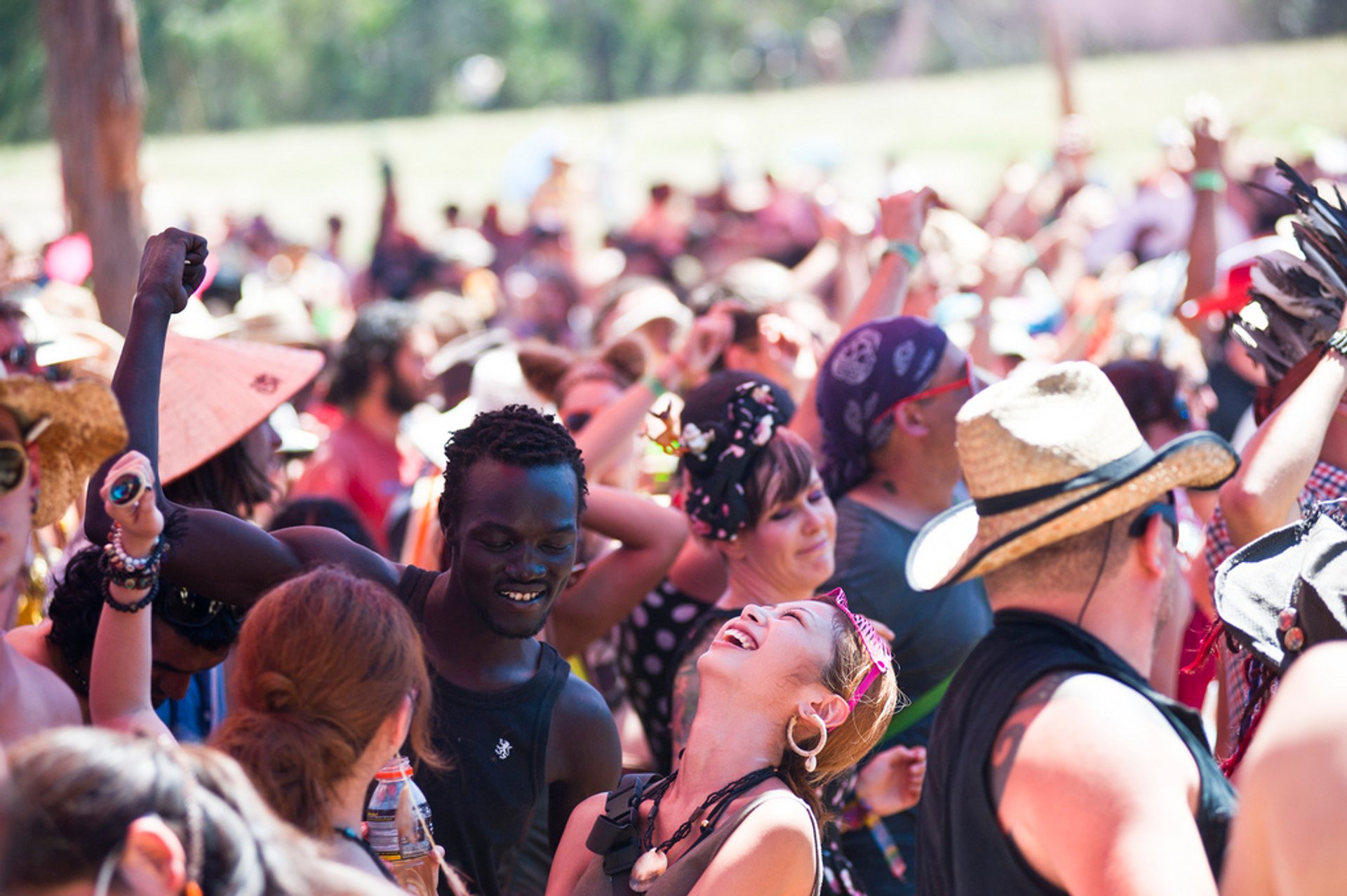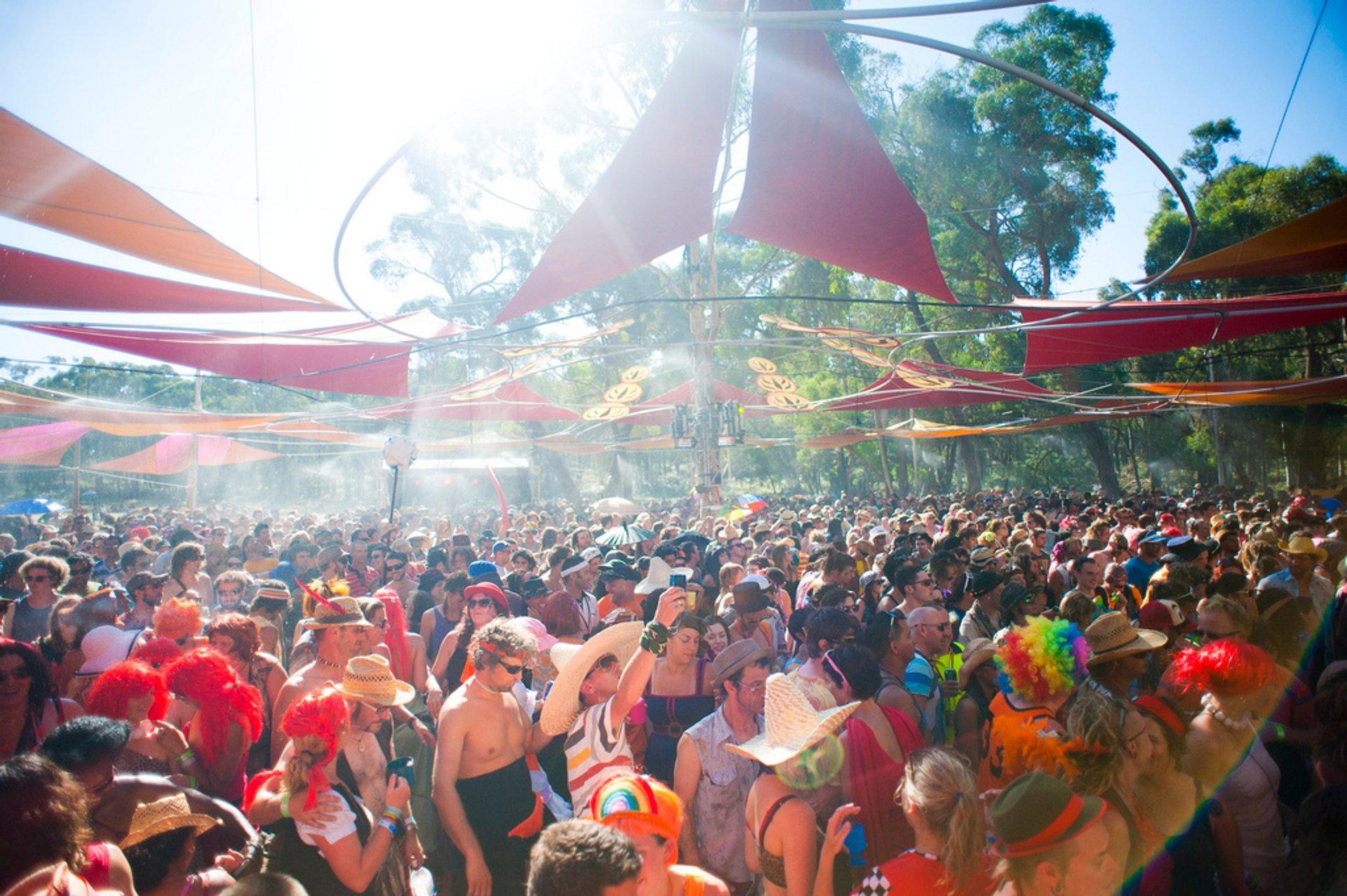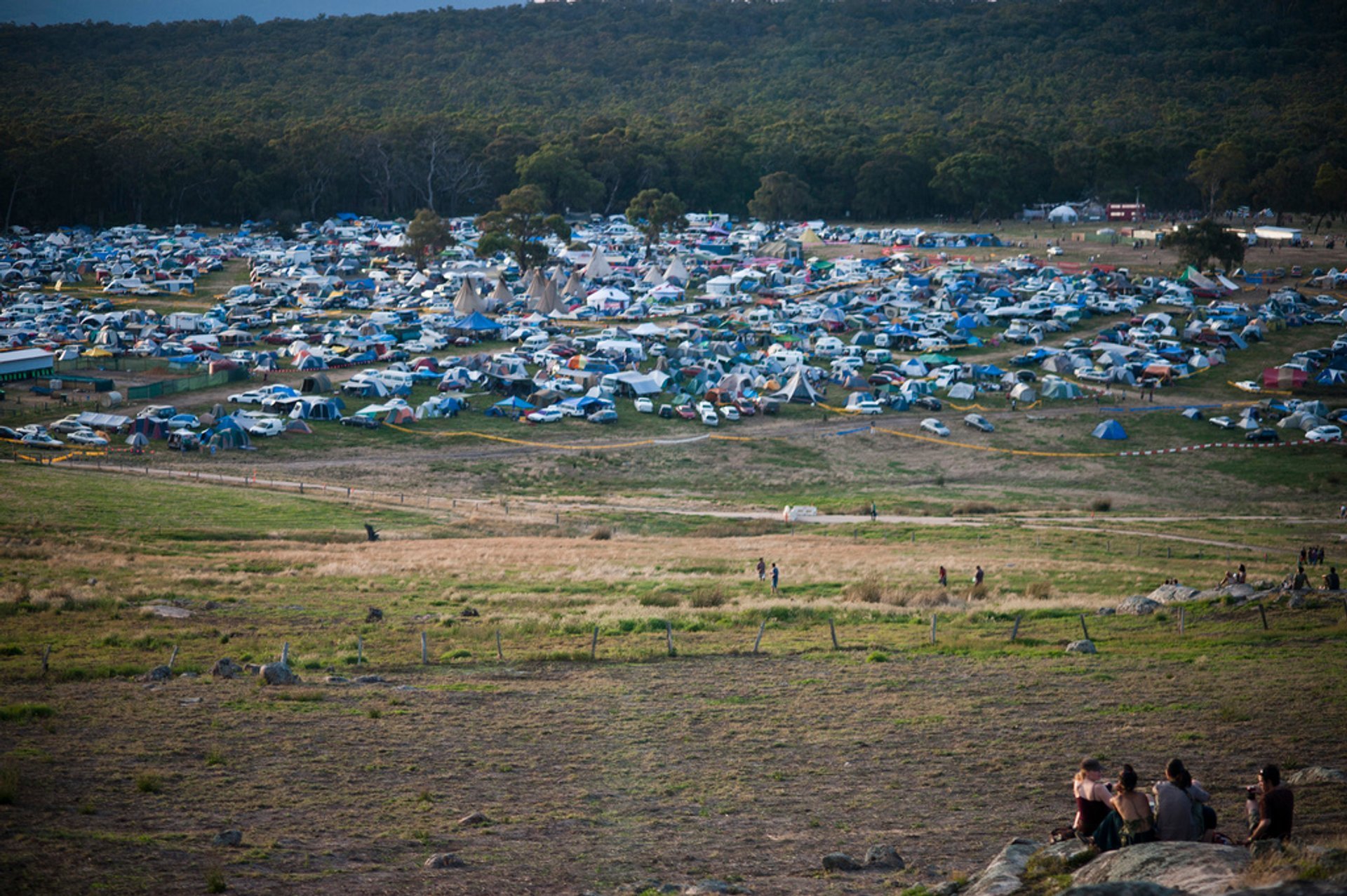 Rainbow Serpent Festival is the electronic music festival filled with art, performance, relaxation and spiritual thoughts in Lexton, Victoria in late January, right in the middle of Australian summer. The four-day celebration is attended by 15,000 people from all over the world. Captivating vibes of underground techno and house combined with ultra colourful, festive decor and face paint create a unique atmosphere. Some even claim it is the best outdoor festival of its kind in the entire Southern Hemisphere.
The festival began as a small gathering of trance music lovers, and over the years it evolved to the world-renown celebration of broader musical styles and art. Some of the previous headliners were Astrix, Hallucinogen, and Extrawelt, just to name a few. Although the main magnet is music, the festival also features lots of art, spiritual discussions, relaxation, and healing. Organisers suggest it's a celebration of nature, community, and harmony through a rich programme of workshops, cinema, speakers, aboriginal culture, visionary art, massage, permaculture education, and kids activities.
The name of the festival stems from Australian story about the Dreamtime creation told by the aboriginal tribes. According to ancient beliefs, the Rainbow Serpent is a protector of the land and the source of all life.
Find hotels and airbnbs near Rainbow Serpent Festival (Map)