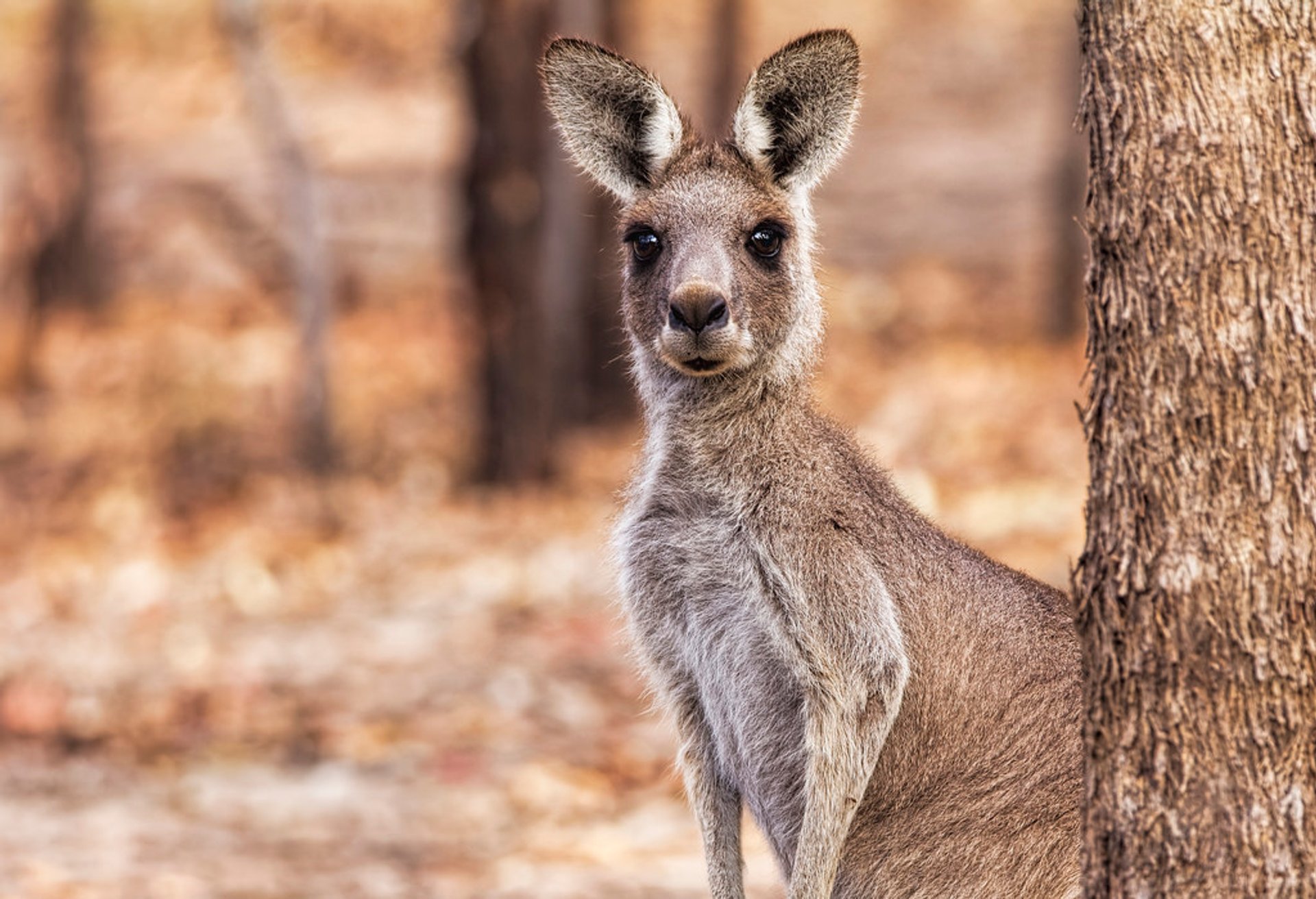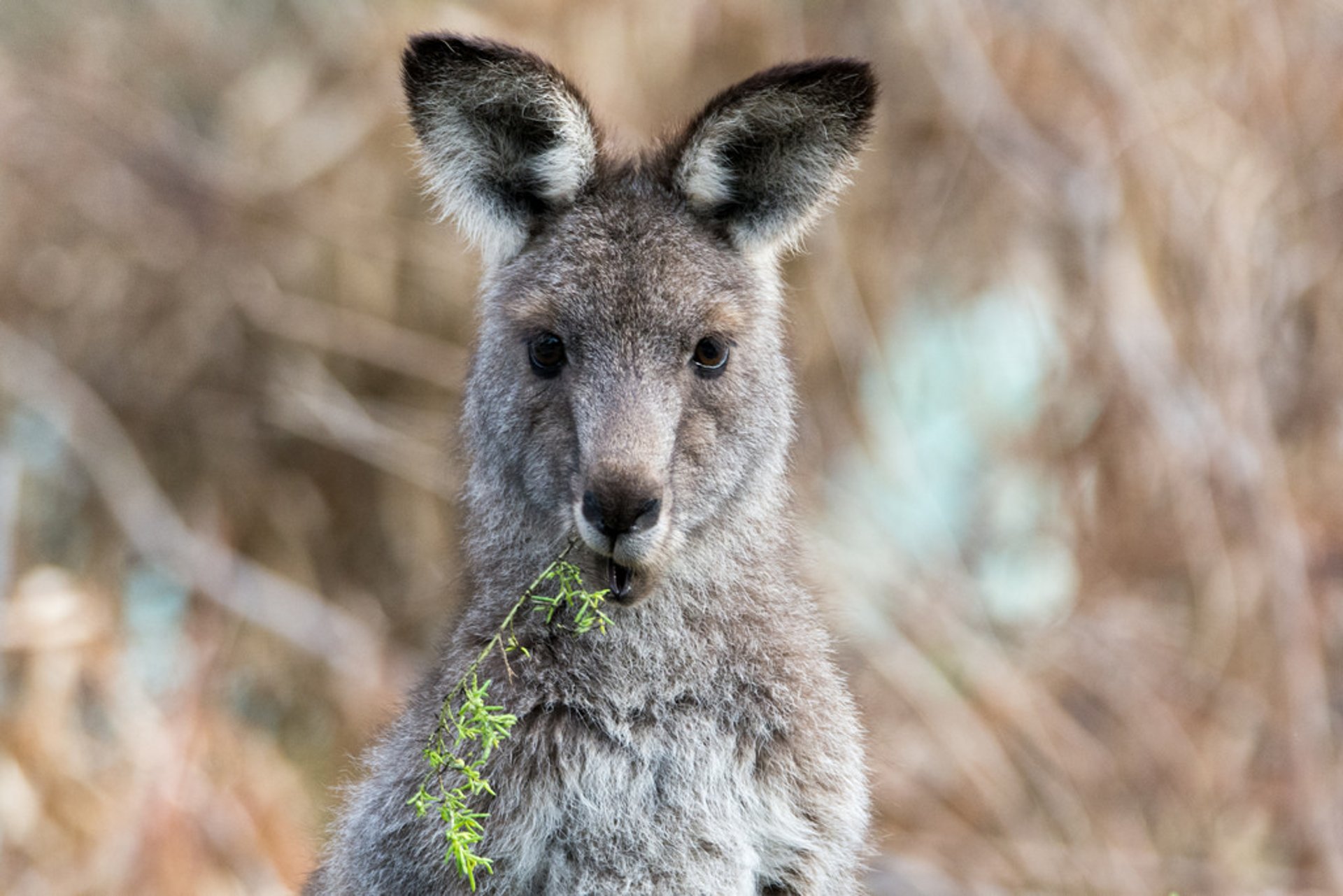 Currently, of about 250 marsupial species existing on the planet, 180 live in Australia. Marsupial anteaters, opossums, badgers, wombats, very reminiscent of marmots, and even marsupial moles and marsupial squirrels live here. Of course, for Europeans, the most familiar of the marsupials is the kangaroo. There are many places near Melbourne where wild kangaroos can be observed—You Yangs Regional Park, Yarra, and Dandenong Ranges. You will be pleasantly surprised when, after 5 minutes, there will come a whole flock of kangaroos, who absolutely will not be afraid of you.
One of the traditional habitats of the kangaroo in Melbourne is the Melbourne Zoo's Australia, which has created real living conditions for grey kangaroos (as in the natural environment), while Healesville Sanctuary boasts a mob of red kangaroos.
In Victoria, there are small grey kangaroos. Besides kangaroos, you might be lucky to spot some wallabies. It is also worth going to one of the golf courses of Anglesea Golf Club along the Great Ocean Road, where you can play golf alongside this funny animal. The wild Tower Hill State Game Reserve, the territory of Grampians, or Gippsland's Wilson's Promontory National Park are great kangaroo watching spots too, where kangaroos freely graze and when they see people, they run away. And here's one more. In the evening, do not drive at high speeds by car in Victoria, as the kangaroo can jump out of the bushes on the highway.
Kangaroos are usually most active at dawn and dusk, so that's the best time of the day to spot them. Locals also say that during the off-season 'roos' get much more aggressive in search for food, so it could be actually quite dangerous to encounter a mob of these marsupial pals.
Find hotels and airbnbs near Kangaroo Watching (Map)