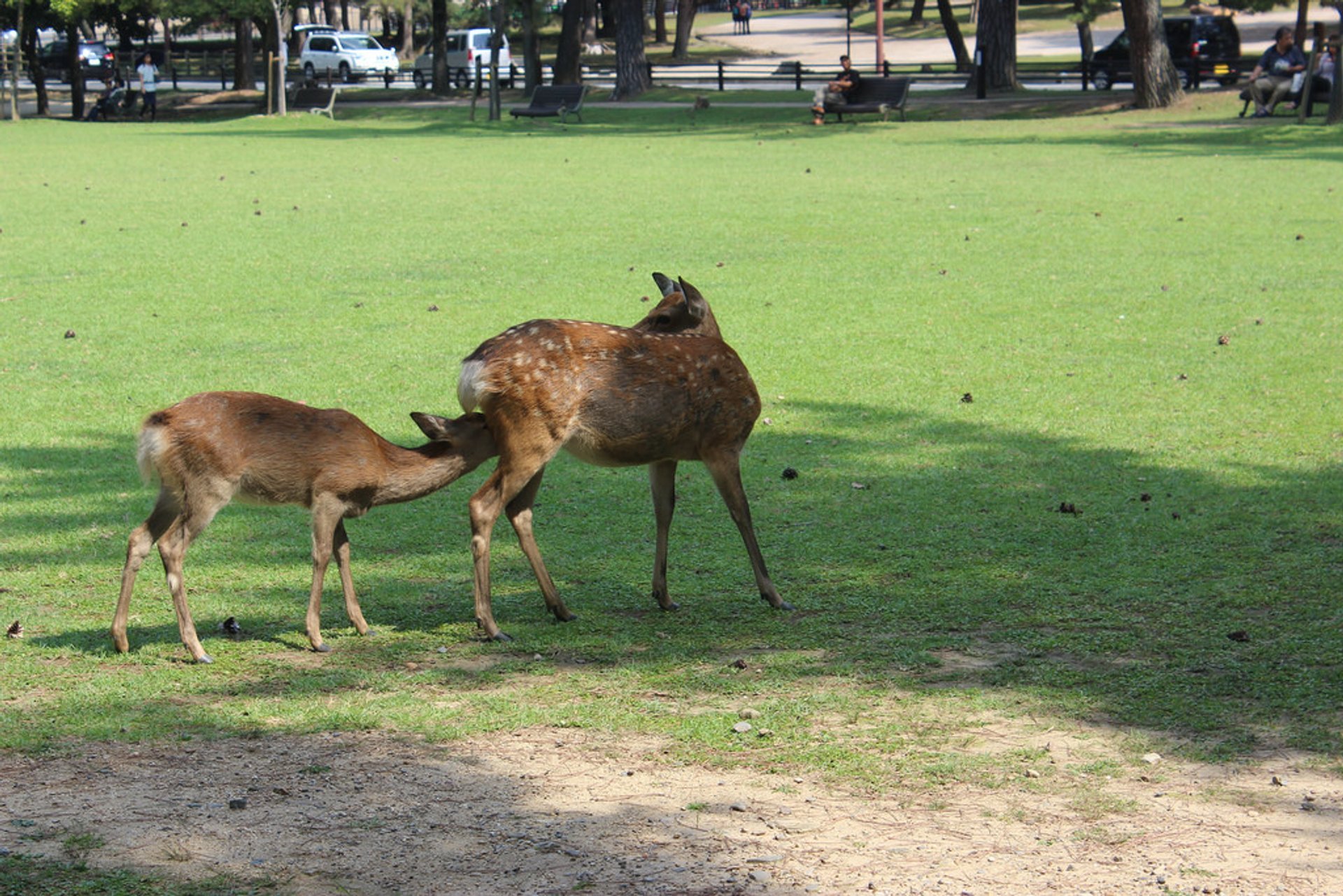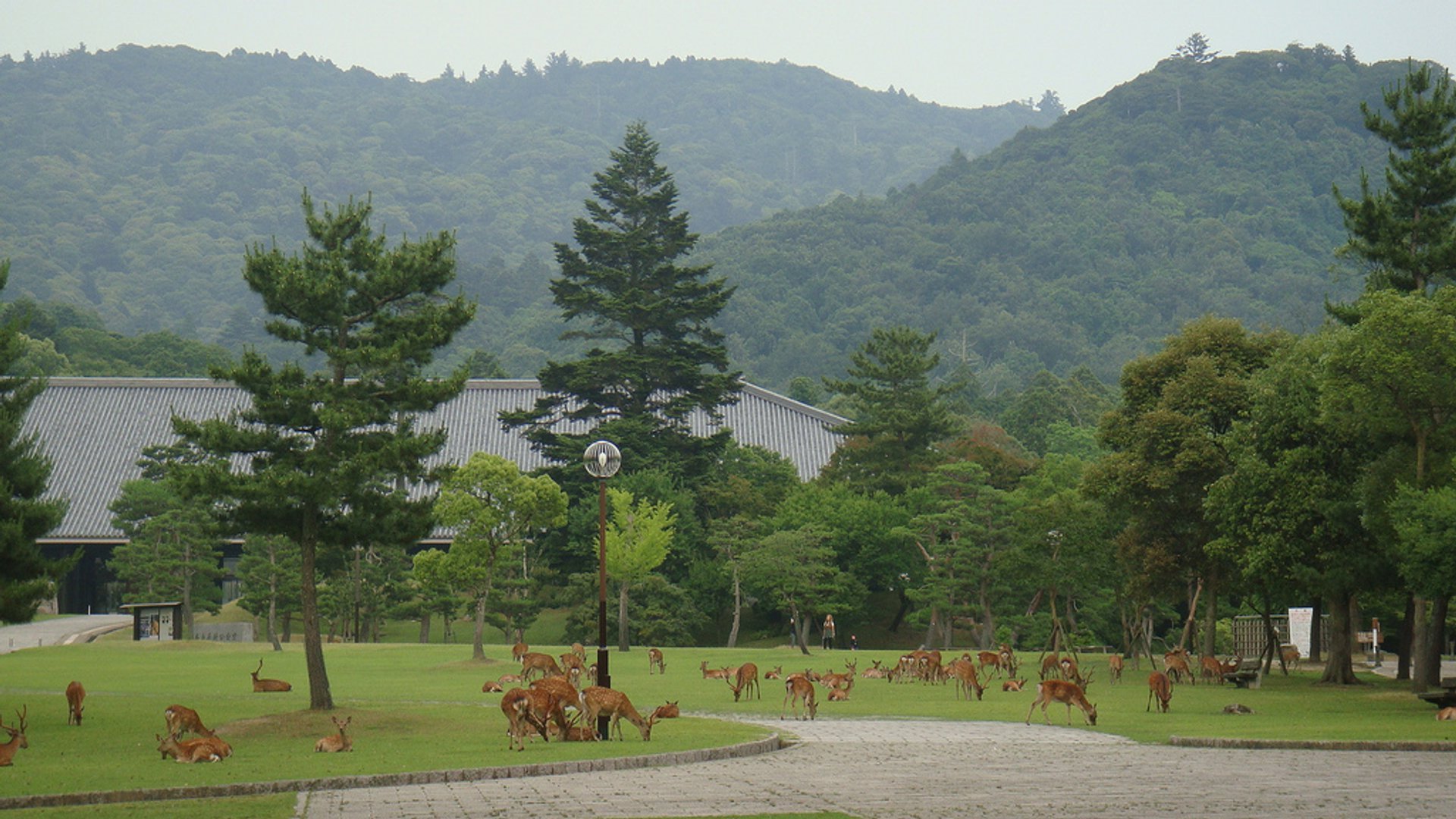 The deer have become a symbol of Nara City and a natural treasure of Japan. In Nara Park, more than a thousand of them freely wander around and interact with visitors. They are considered to be wild although they tend to be surprisingly tame.
In Japan, these animals are considered to be 'the messengers of the gods' and are treated accordingly. Not only are they protected by the law but also much adored by the tourists who are allowed to hand-feed the deer. Special rice cookies—shika senbei—are sold around the park as snacks for the animals. They are so used to being fed that just follow the tourists around, sniffing them for treats.
With a few hundred female deer living in the Park, late spring is the season highlighted with the birth of baby deer. They are kept in Roku-en deer center with their mothers until it's safe for them to join the rest of deer. Every day in June from 11 am to 2 pm, you can visit and see the fawns at the center. As mother deer usually give birth in June-July, we recommend you to go to the Nara Park in summer months to see the cute baby deer.
Find hotels and airbnbs near Baby Deer at Nara Park (Map)