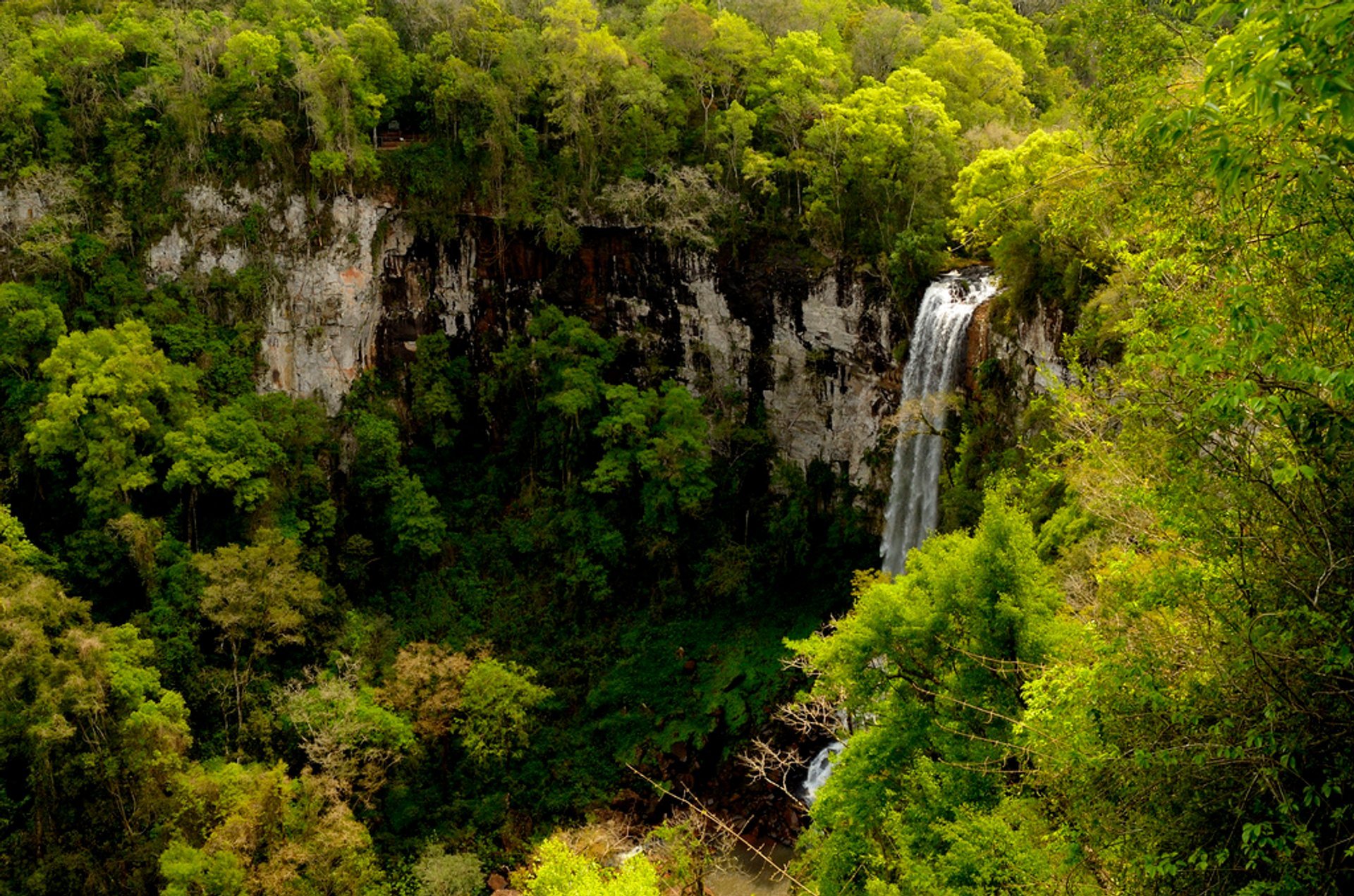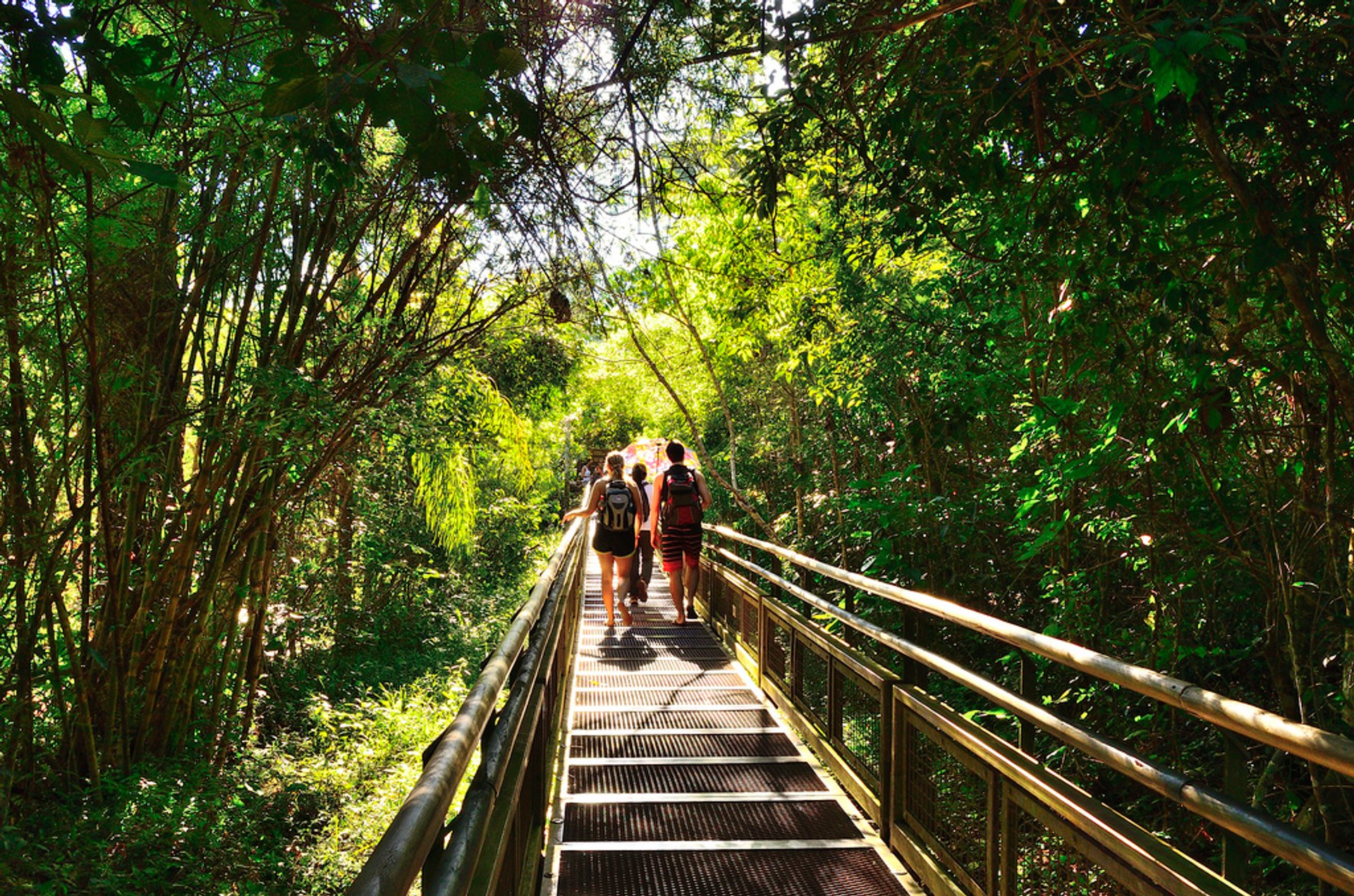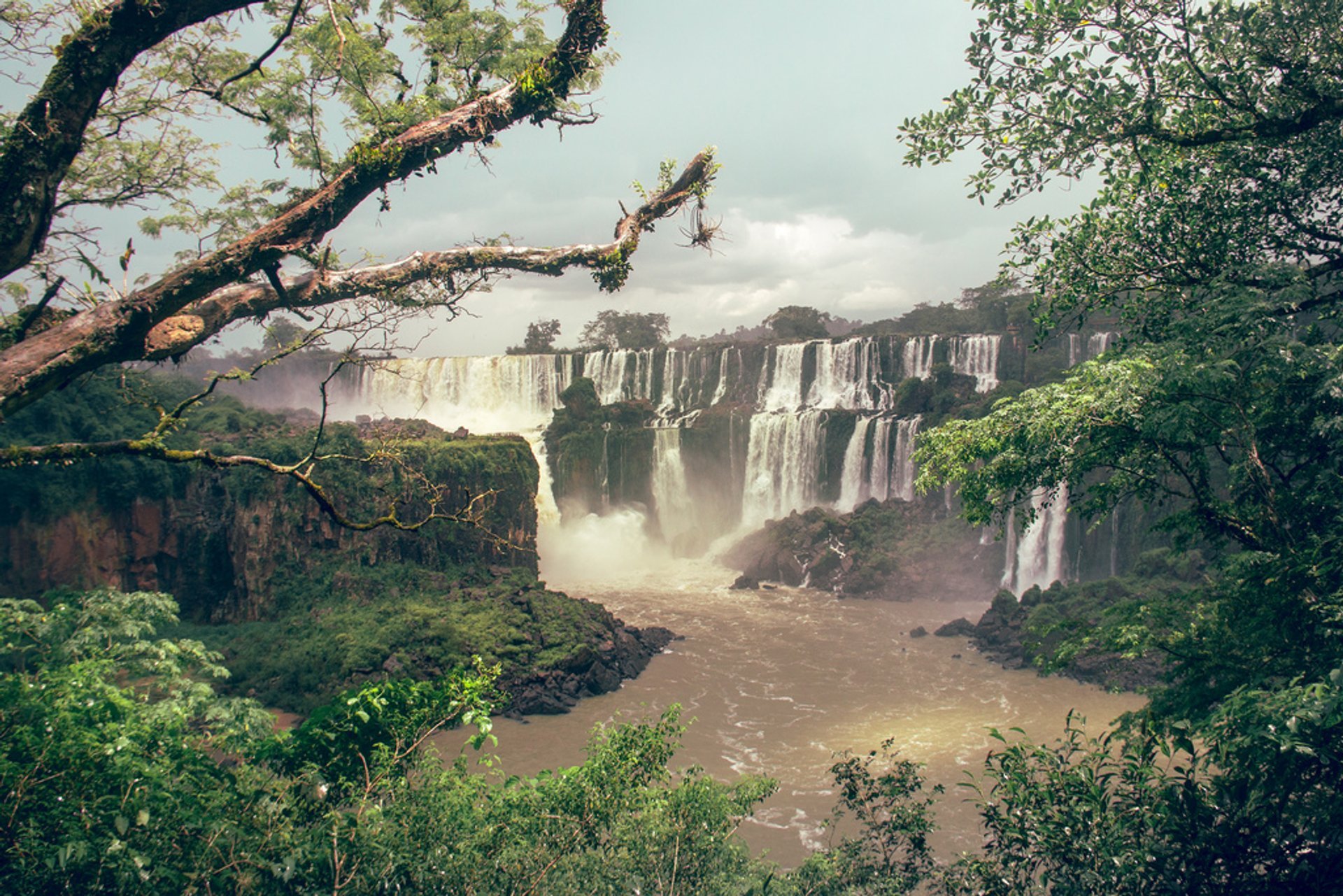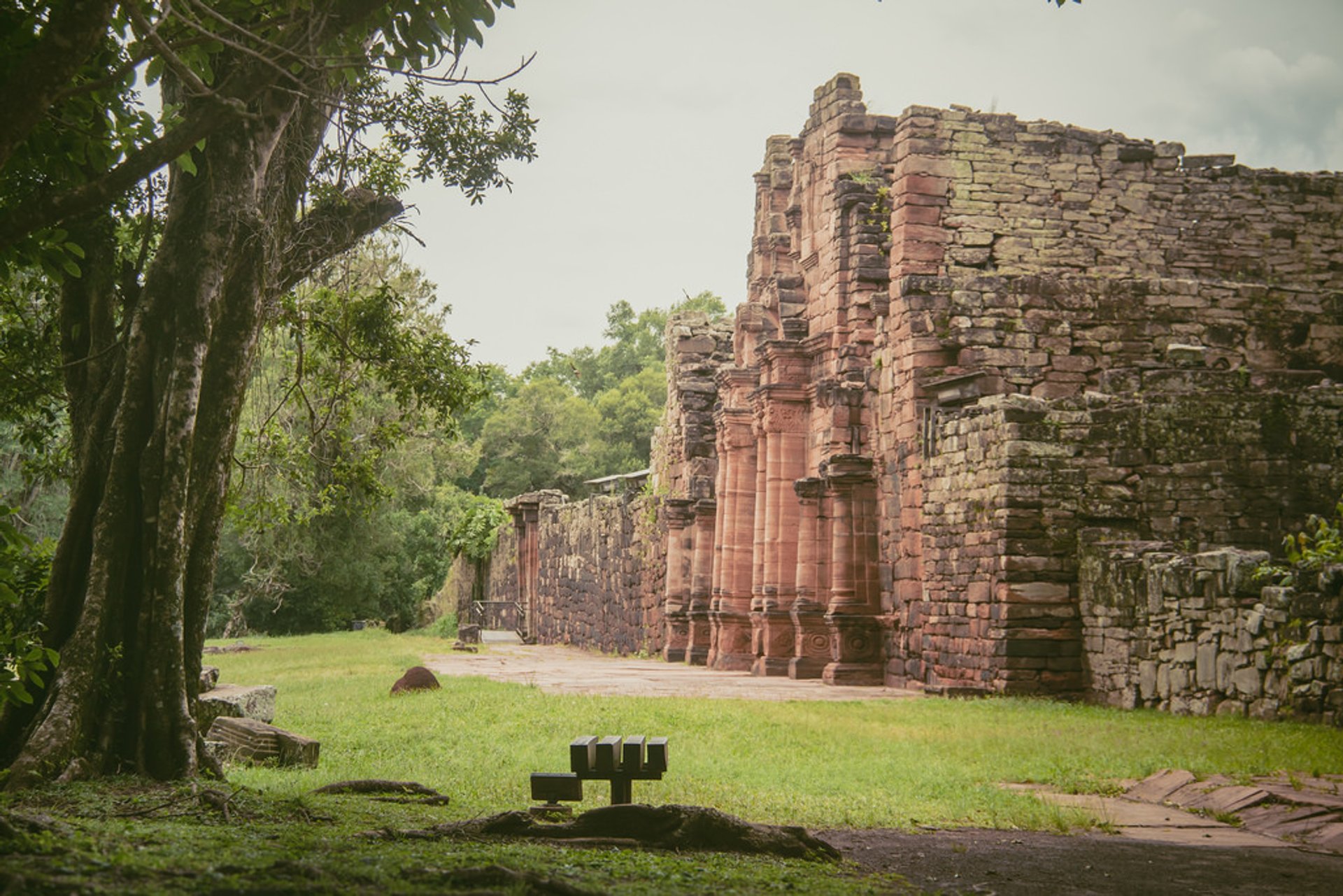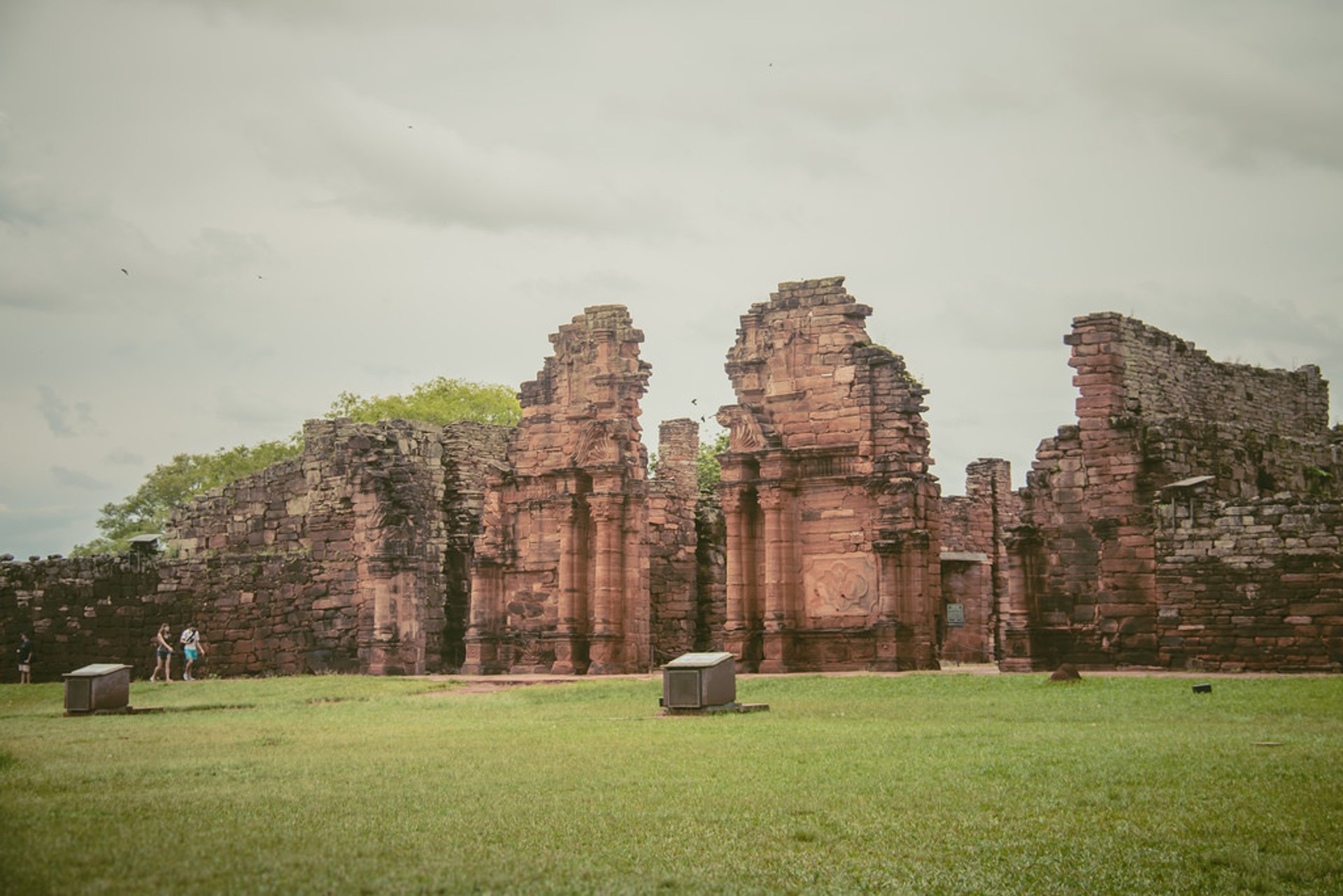 Misiones is the greenest province of Argentina. It is covered with coniferous and eucalyptus forests mixed with countless shorter local trees and shrubs.
The province of Misiones is almost entirely covered by damp tropical forests, called la selva misionera. A subtropical climate is dominant in this region. Throughout the province, there is a significant amount of precipitation and high humidity.
The most typical forest dwellers which are the symbols of the province are the broad-faced caiman, toucans, capuchin monkeys, and howler monkeys. The most common plants are Syagrus (palms) and Araucaria Brasiliana, some individuals of which grow to 50 m. The main natural attraction of Misiones is Iguazu Falls in the north of the province.
Apóstoles, a city in the province of Misiones, is called "the national capital of mate." The festival in honour of this plant is held annually in the city. Among the historical sites here you can see ancient ruins from the Jesuit missions which are included in the UNESCO World Heritage List.
Misiones is a popular destination among tourists all year round. To avoid humidity and dampness we advise you to visit this locality in spring (September to November) or autumn (March to May).
Find hotels and airbnbs near Misiones Jungle (Map)