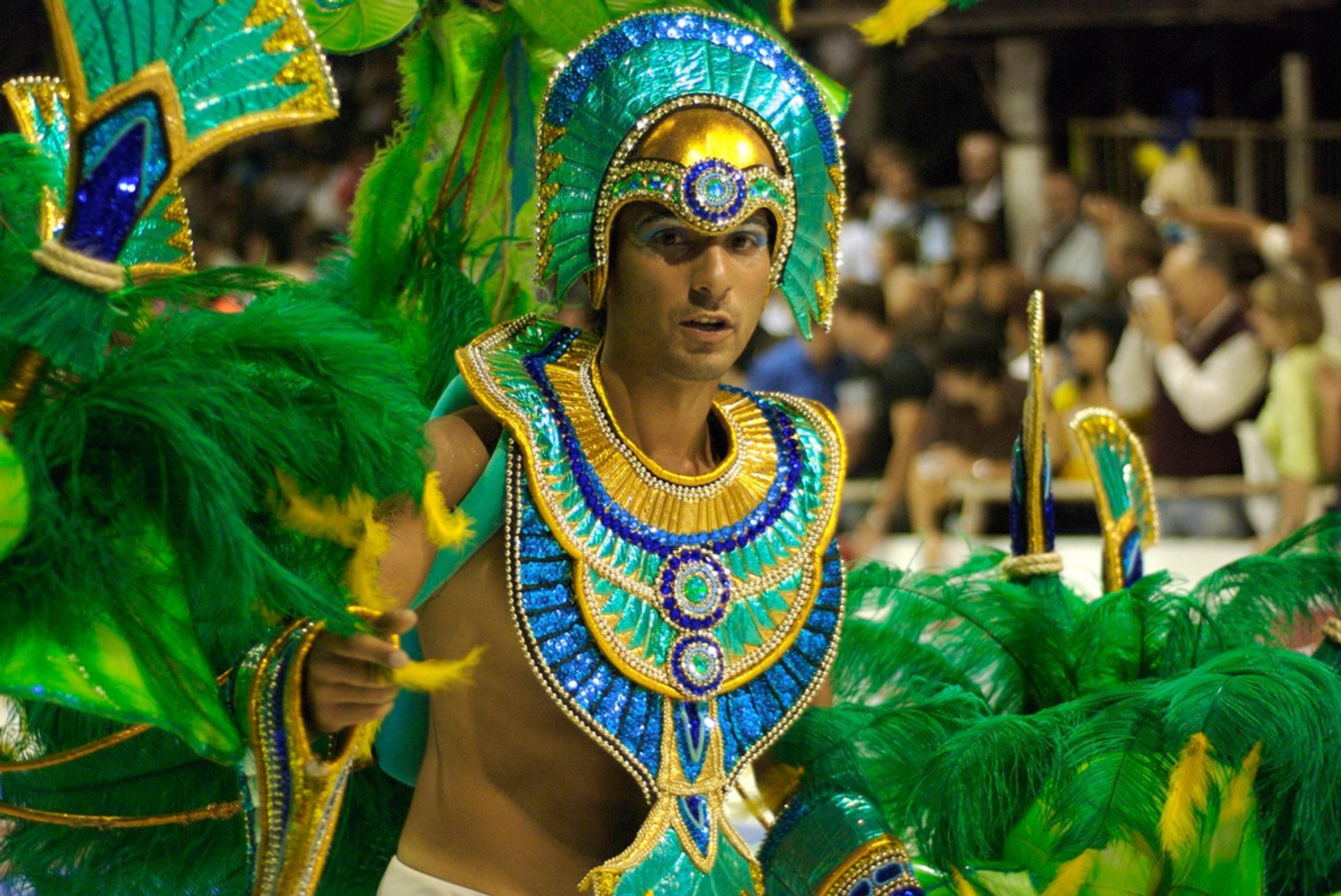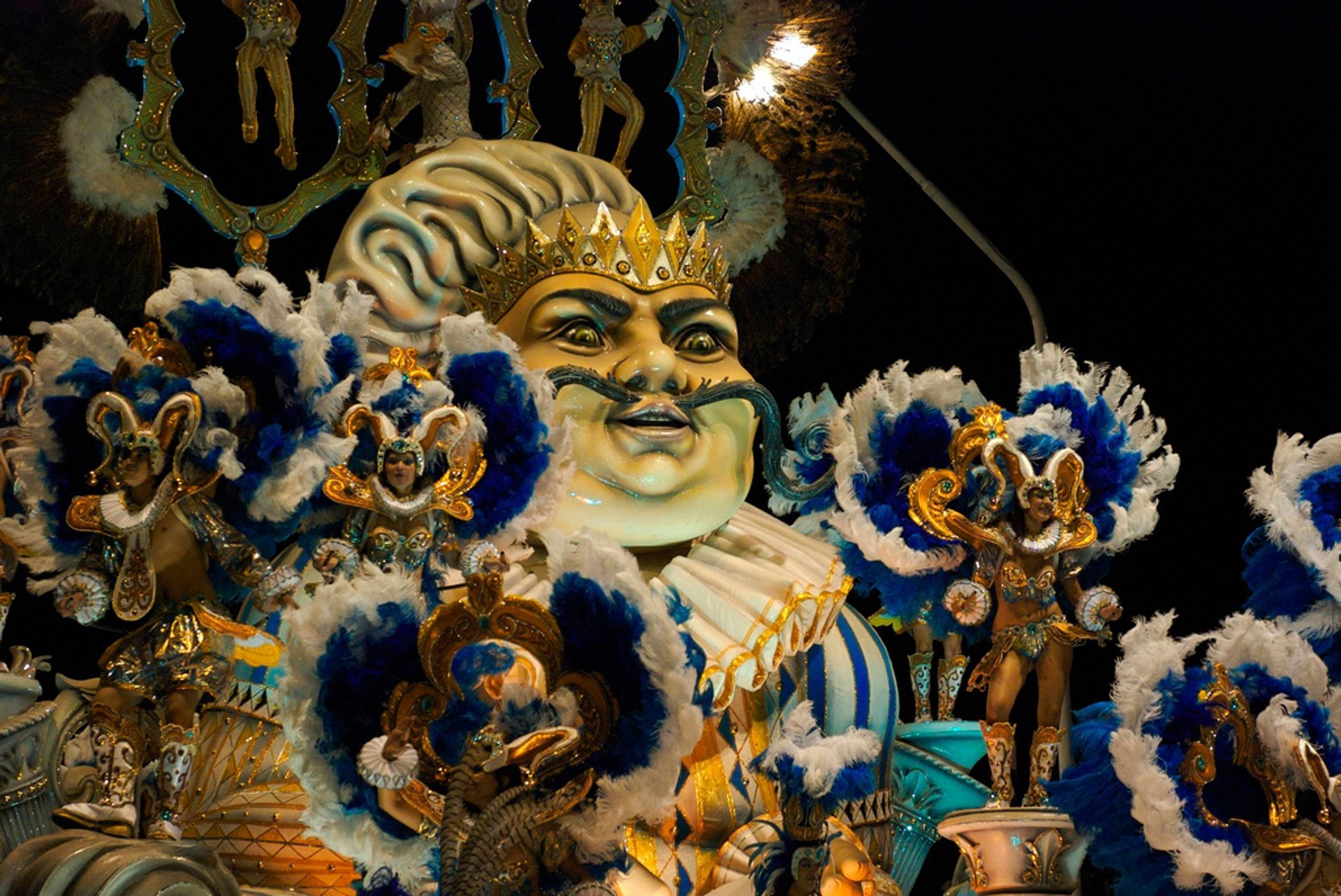 The most colourful and spectacular carnival of Argentina is held annually in the town of Gualeguaychú, only 230 km (143 mi) north of the capital. This town may seem provincial and quiet, if not for this spectacular action that annually attracts up to 300,000 people. Carnival in Buenos Aires takes place for several days but the holiday in Gualeguaychú is rustling and bubbling for two months, even holding the record as the longest one in the world. Festivities mostly run on weekends.
During the carnival, city streets are completely owned by the performers of incendiary South American dances. The battle of drums and rhythms of samba can be heard literally from all sides. And colourful feathers, sparkles, and huge carvings create the atmosphere of an unforgettable festive show.
The main attraction during the festival is a stadium, or rather the sambadrome—the second largest sambadrome in South America (after Brazilian city of Rio). Each show starts at 10 pm on Saturday and lasts until 3 am on Sunday. The first dancers appear on the stage of moving platforms on the first or second Saturday of January. Participants of the festival, mostly amateurs of all ages, unite in hundreds of groups, each of which has its own unique style, repertoire, and role.
The colourful dance marathon reaches a culmination by the end of January and continues further through February. The festival has just ended but samba schools don't waste time—almost at once they begin preparations for the next carnival.
Find hotels and airbnbs near Carnaval del País in Gualeguaychú (Map)