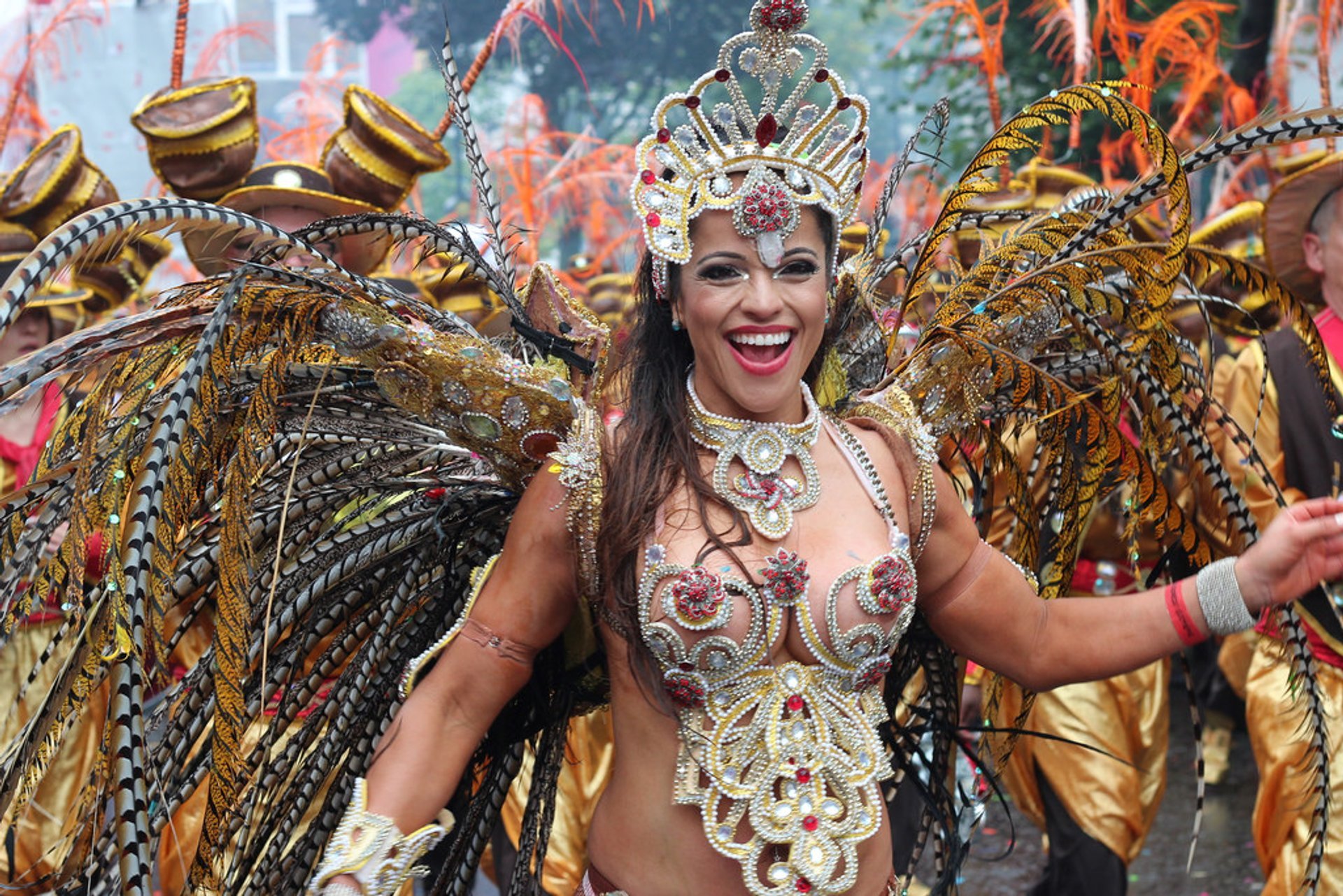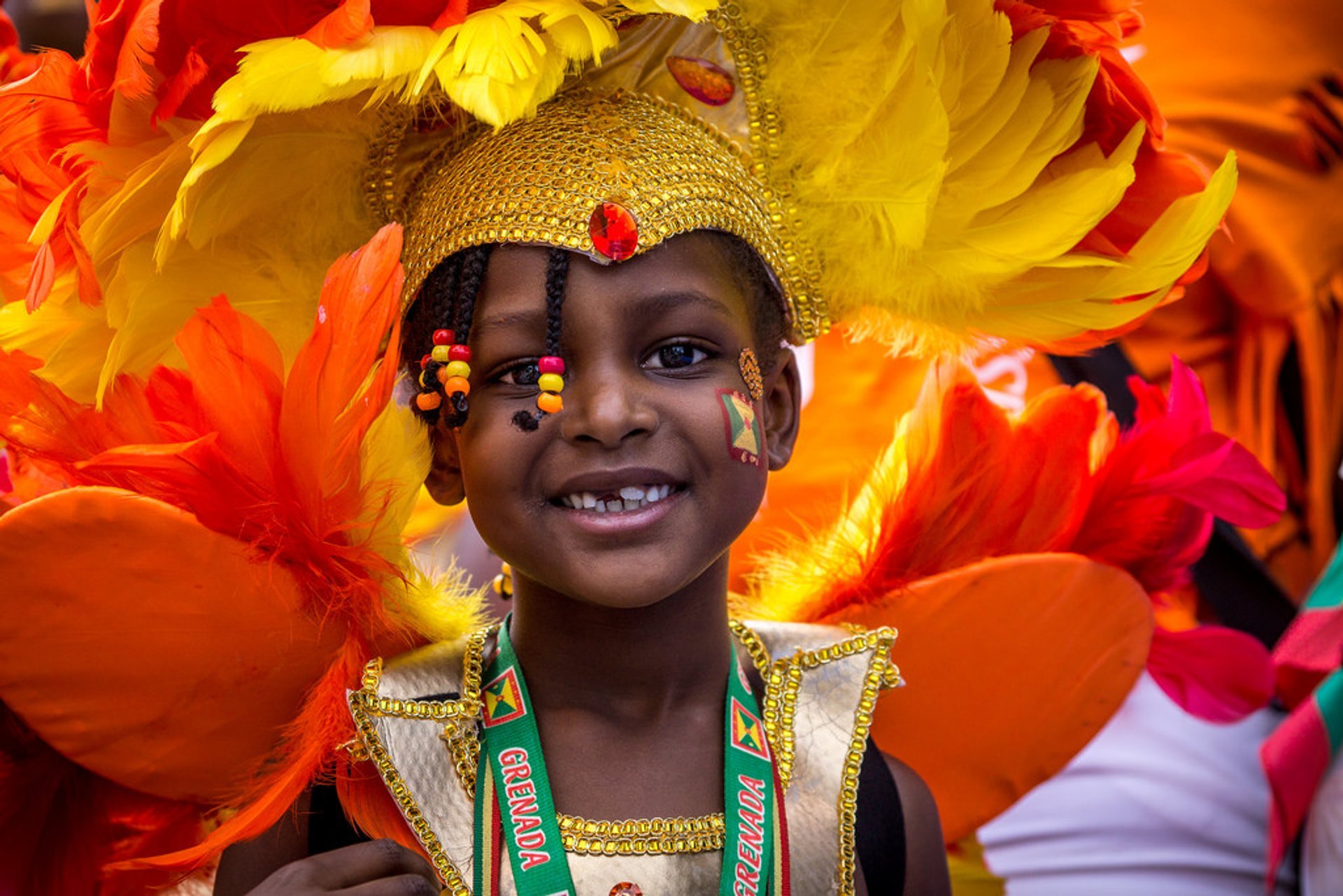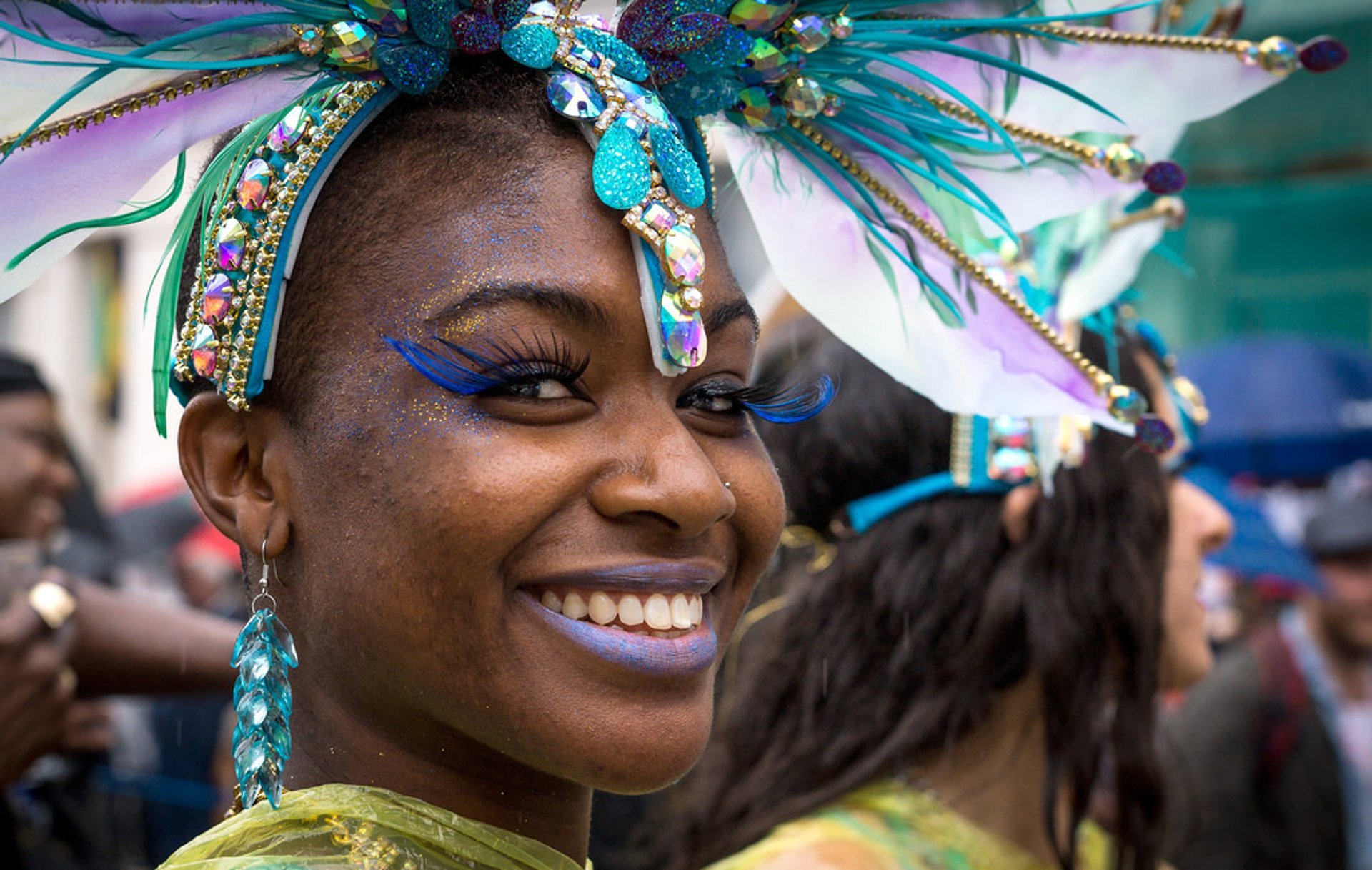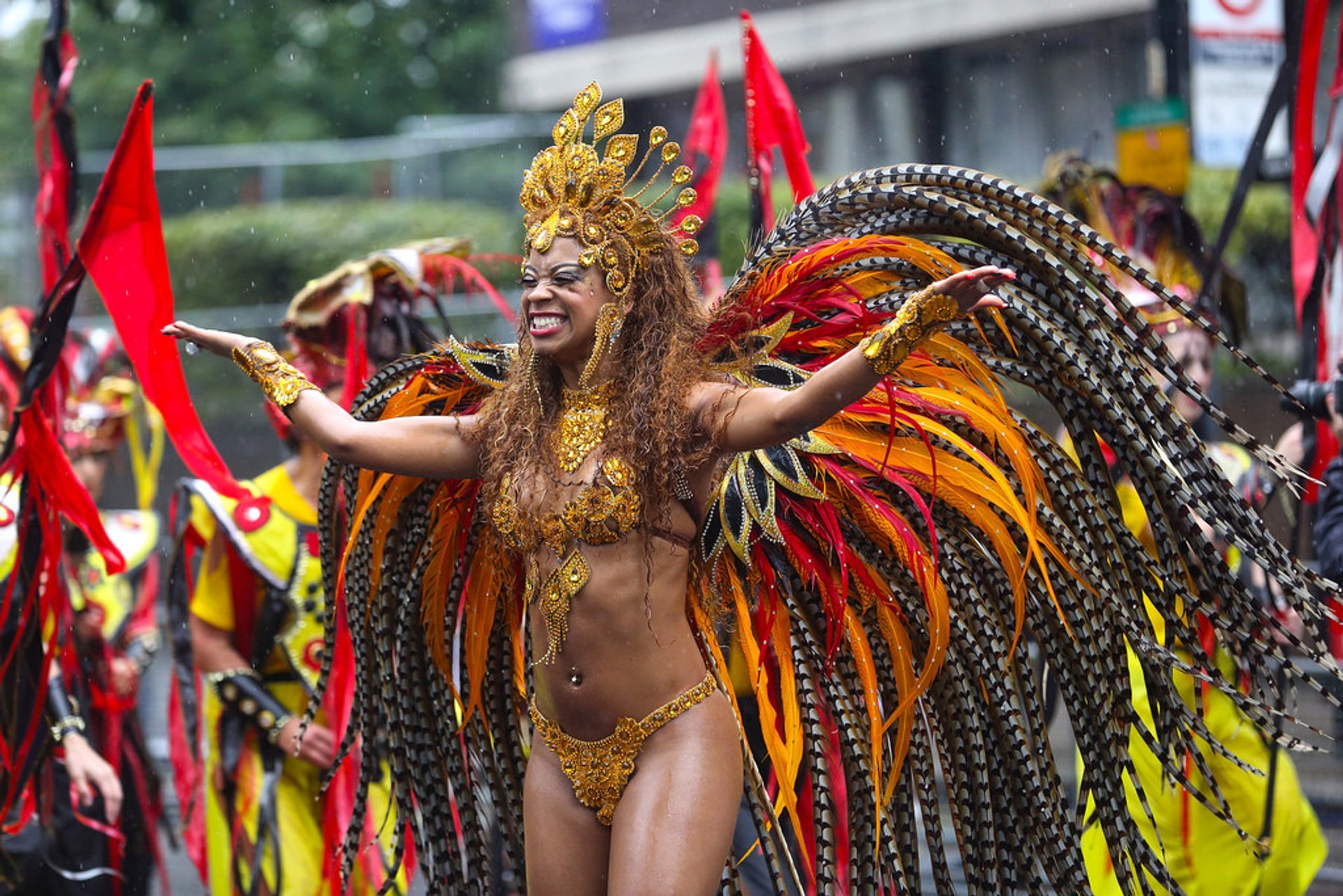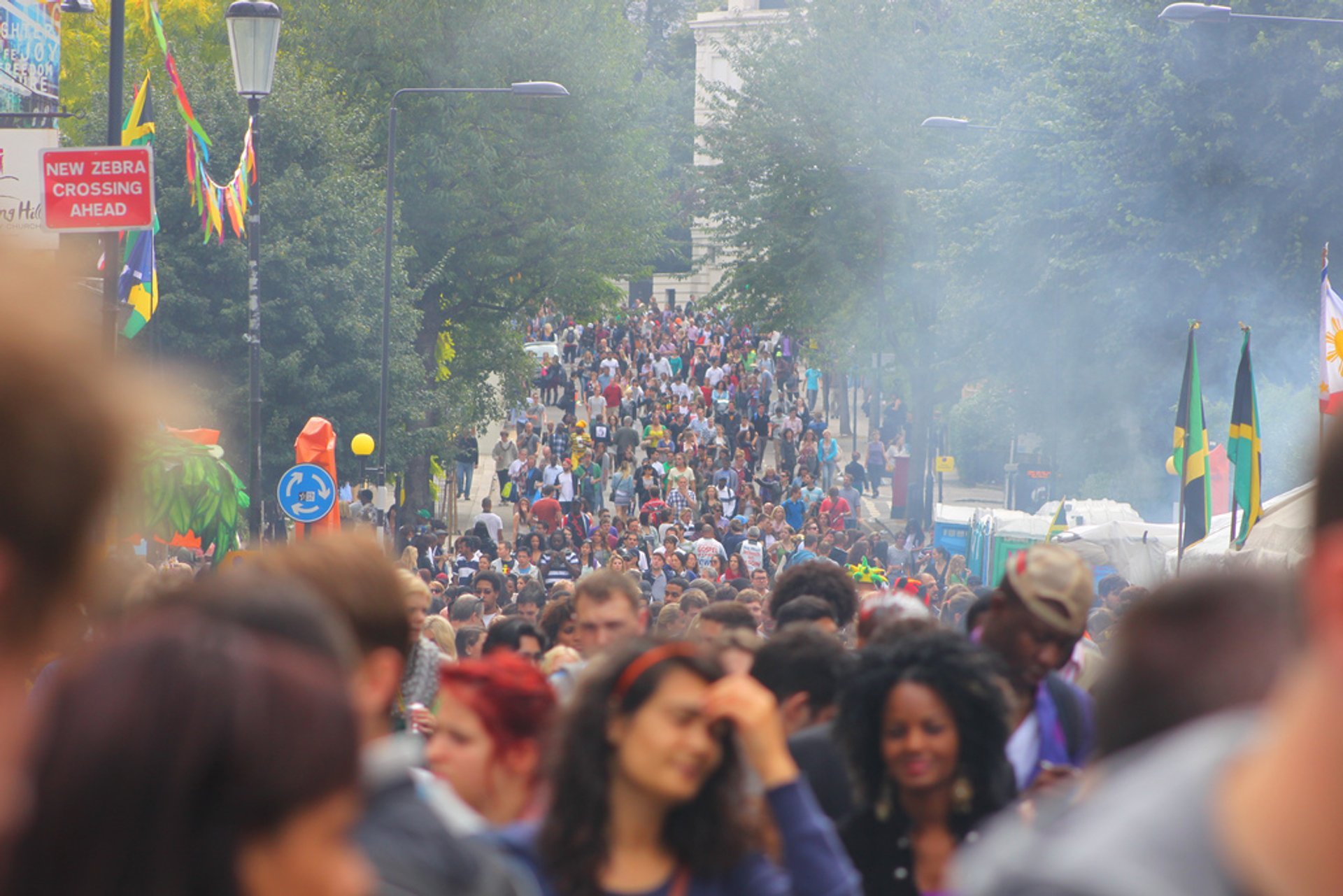 The Notting Hill Carnival is the most colourful of all the annual events in London. It has taken place since 1966 in the Royal Borough of Kensington and Chelsea during the August bank holiday Monday and the preceding Sunday, and in some years also Saturday.
Unlike most local festivals the Notting Hill Carnival has nothing to do with English culture and is celebrated by the Afro-Caribbean community. The main features include vivid national costumes and traditional flavorful foods including curried rice and peas, jerk chicken, fried plantains, and lots of rum punch.
This street festival originated in the mid-1960s ​when the Afro-Caribbeans of London decided to celebrate their culture despite all the racial misunderstandings at the time. This joyous Caribbean street party is one of the most popular events in the capital.
The Notting Hill Carnival claims to be one of the world's most attended festivals featuring around 2 million visitors annually. During the carnival, the streets of London are naturally packed. It is recommended to arrive and leave the Notting Hill area early to avoid the busiest hours.
On Saturday the program of events is generally scheduled for the evening from 6 pm to 11 pm and Sunday's program covers the entire day from 6 am to 7 pm. The festivities culminate on Monday between 12 pm and 7 pm, with the Adult Parade as the climax of all merriments.
Find hotels and airbnbs near Notting Hill Carnival (Map)