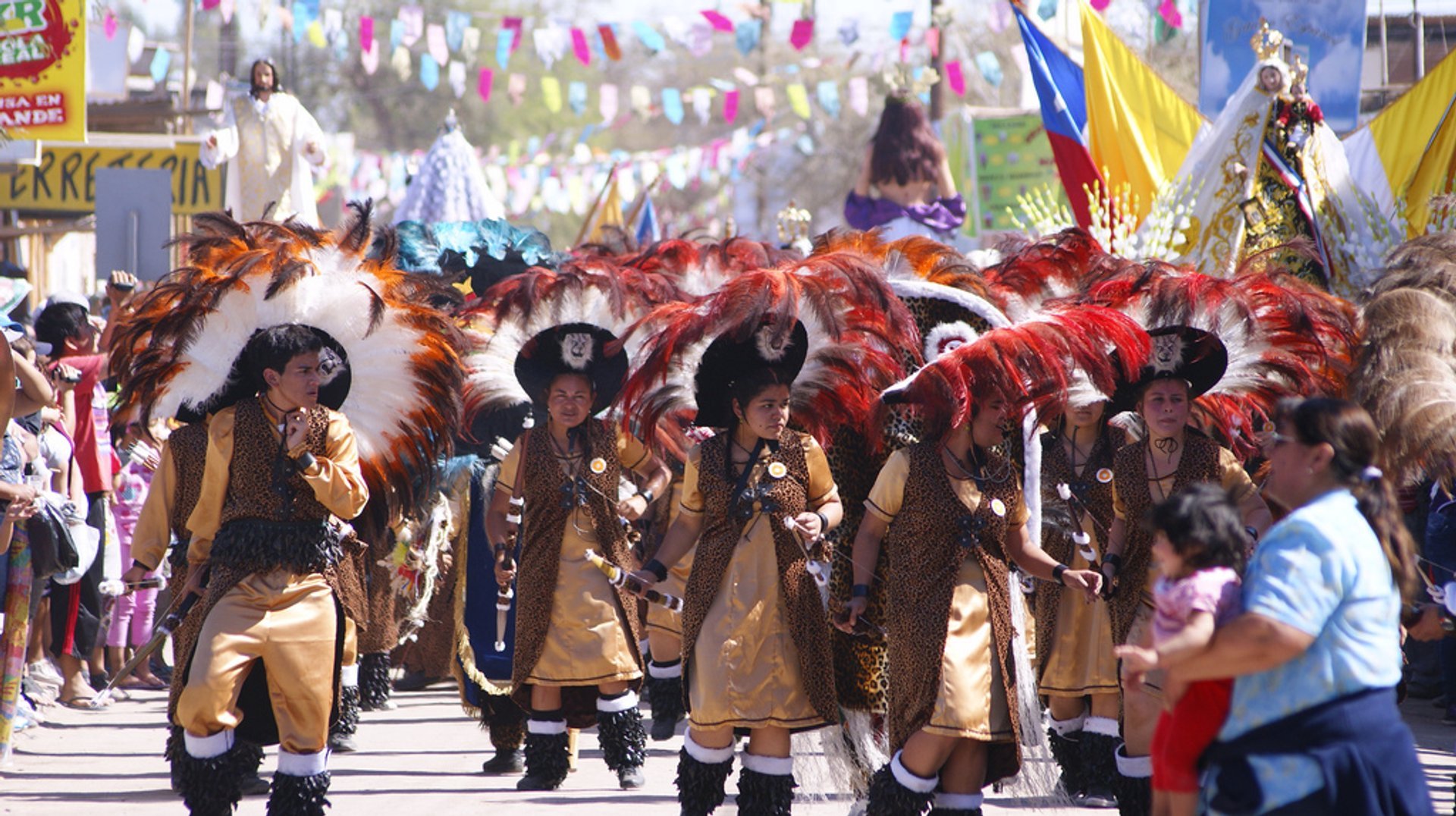 Fiesta de La Tirana is Chile's most celebrated festival, hosted by the town of Tirana, which is nestled in the Pozo Almonte commune, El Tamarugal Province, Tarapacá Region. About 60,000 people flock to the Church of Tirana in mid-July to witness vibrant festivities honoring the Virgen del Carmen, also known as the Lady of Mount Carmel or "Carmelita."
The greatest highlight of the festival is the ancient ritual dance named "diablada" or the "dance of the devils." Dancers dressed in elaborate costumes and masks move to the rhythmic sounds of flute and drums, which are to cast away the demons. The ancient rite embodies indigenous traditions of the native peoples, including the Aymara, Kunza, and Atacameño. But today the festival is also popular among Christians and draws a considerable number of Catholic pilgrims, as well as curious tourists craving new experiences​.
Fiesta de La Tirana runs annually for several days in mid-July, culminating with the grand festivities and a parade on July 15 and 16. For more information, please contact the official website noted in the External Resources below.
Find hotels and airbnbs near Fiesta de La Tirana (Map)