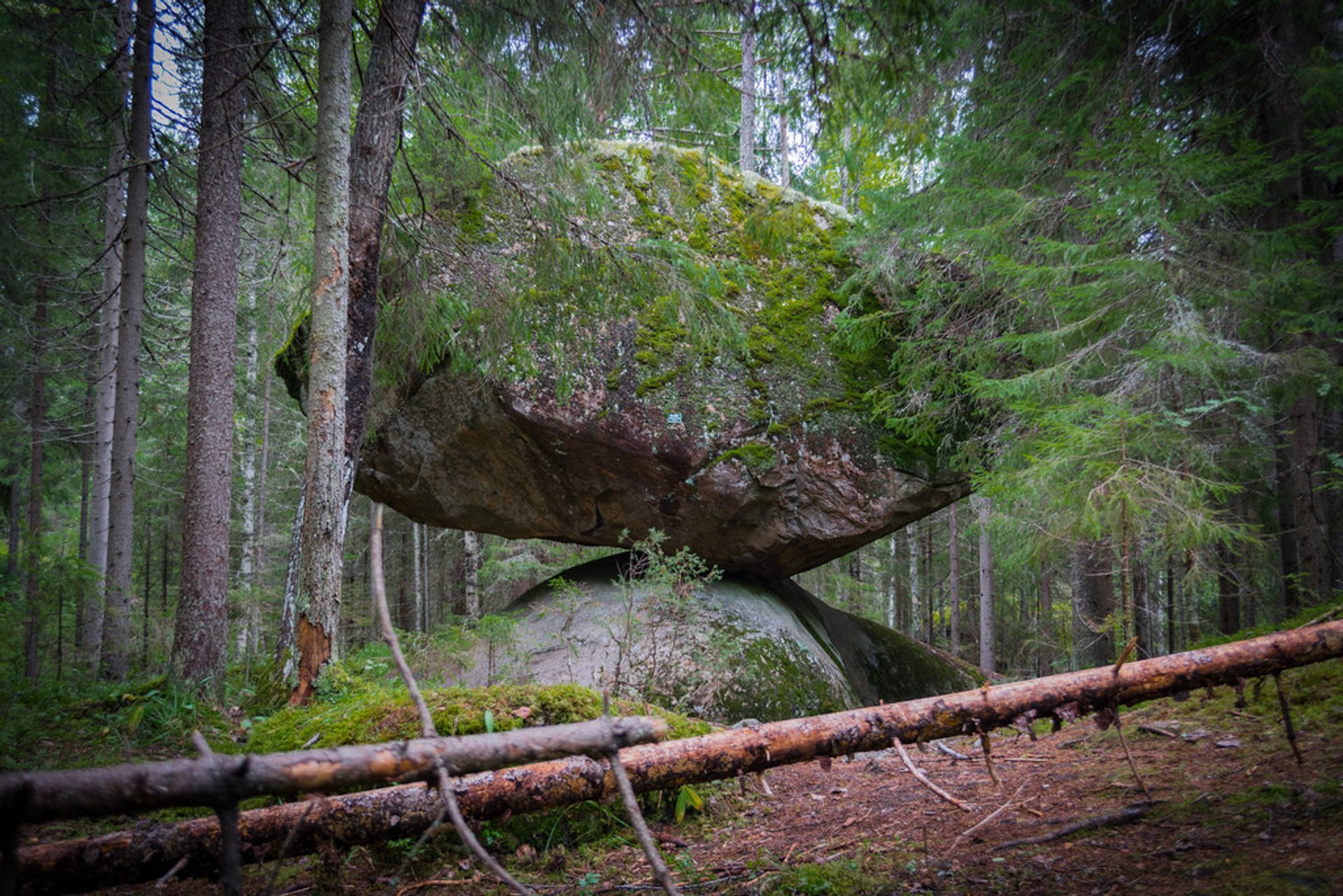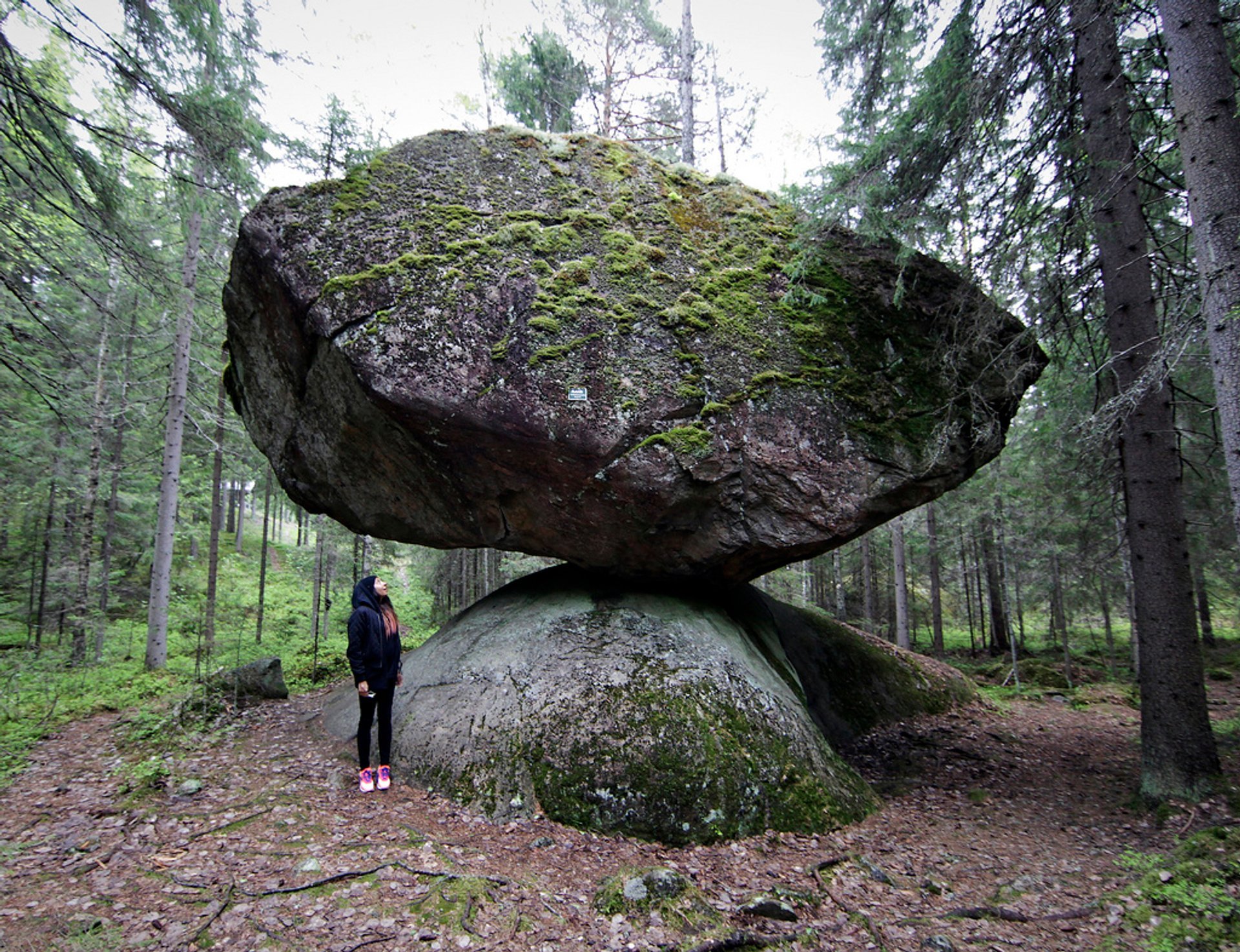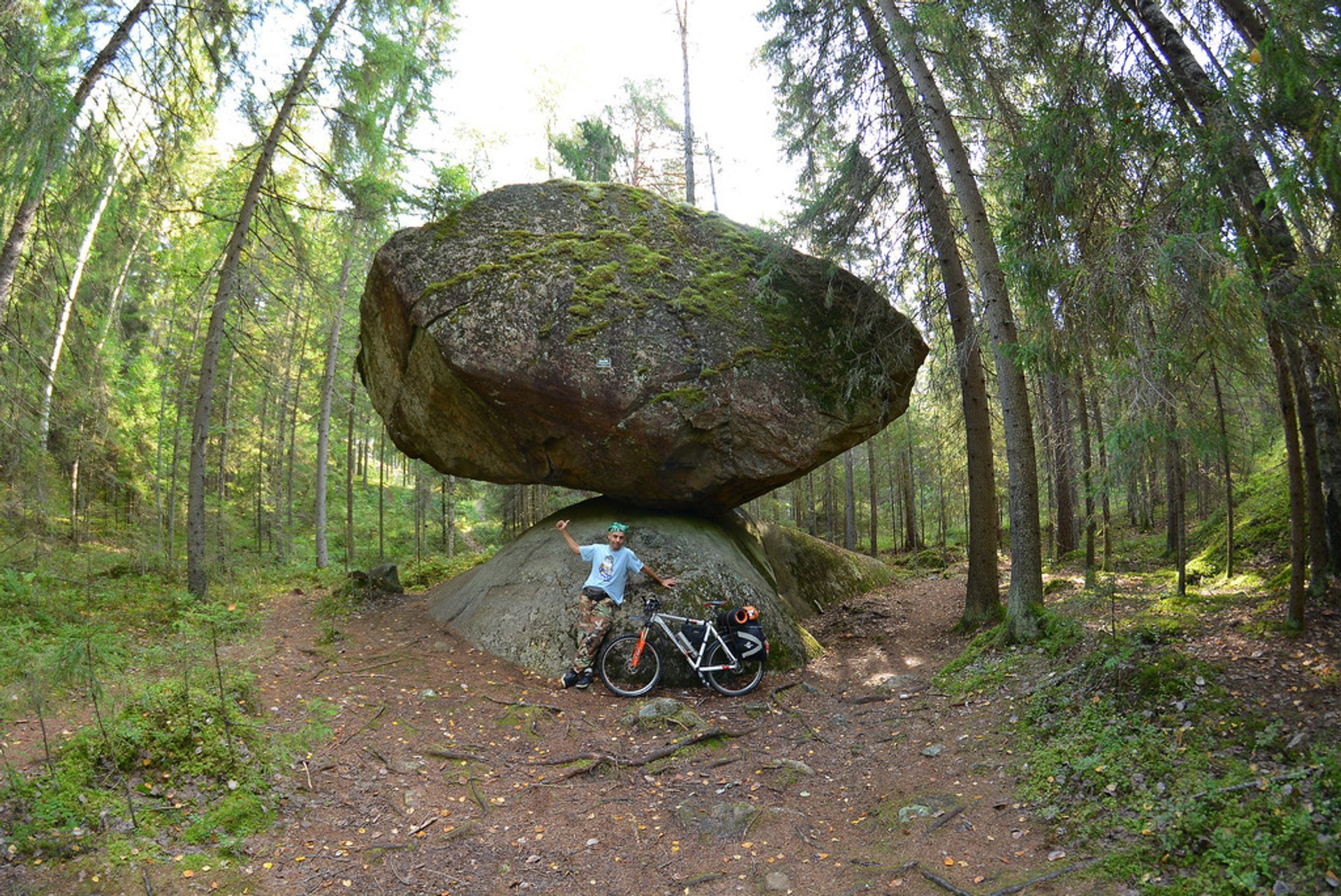 Our world is full of strange and inexplicable sights, and it's always especially exciting to see them for yourself. If you are looking for some curious spots and mystic places, check out the Kummakivi balancing rock!
This strange rock stands in the middle of the forest balancing on another much smaller rock. There is a legend that the rock was placed here by giants, but there is also a scientific explanation for this. Geologists say that the rock may have been moved by the power of glacier over 8,000 years ago. Whatever it is, this rock attracts lots of visitors. This captivating stone can be found in Valtola, Southern Savonia.
The best season to visit the rock is summer and the beginning of autumn, as you can easily get to the forest. It can be difficult to get to the middle of deep forest during long winter nights when there will be snow and maybe even wolves.
Find hotels and airbnbs near Kummakivi Balancing Rock (Map)