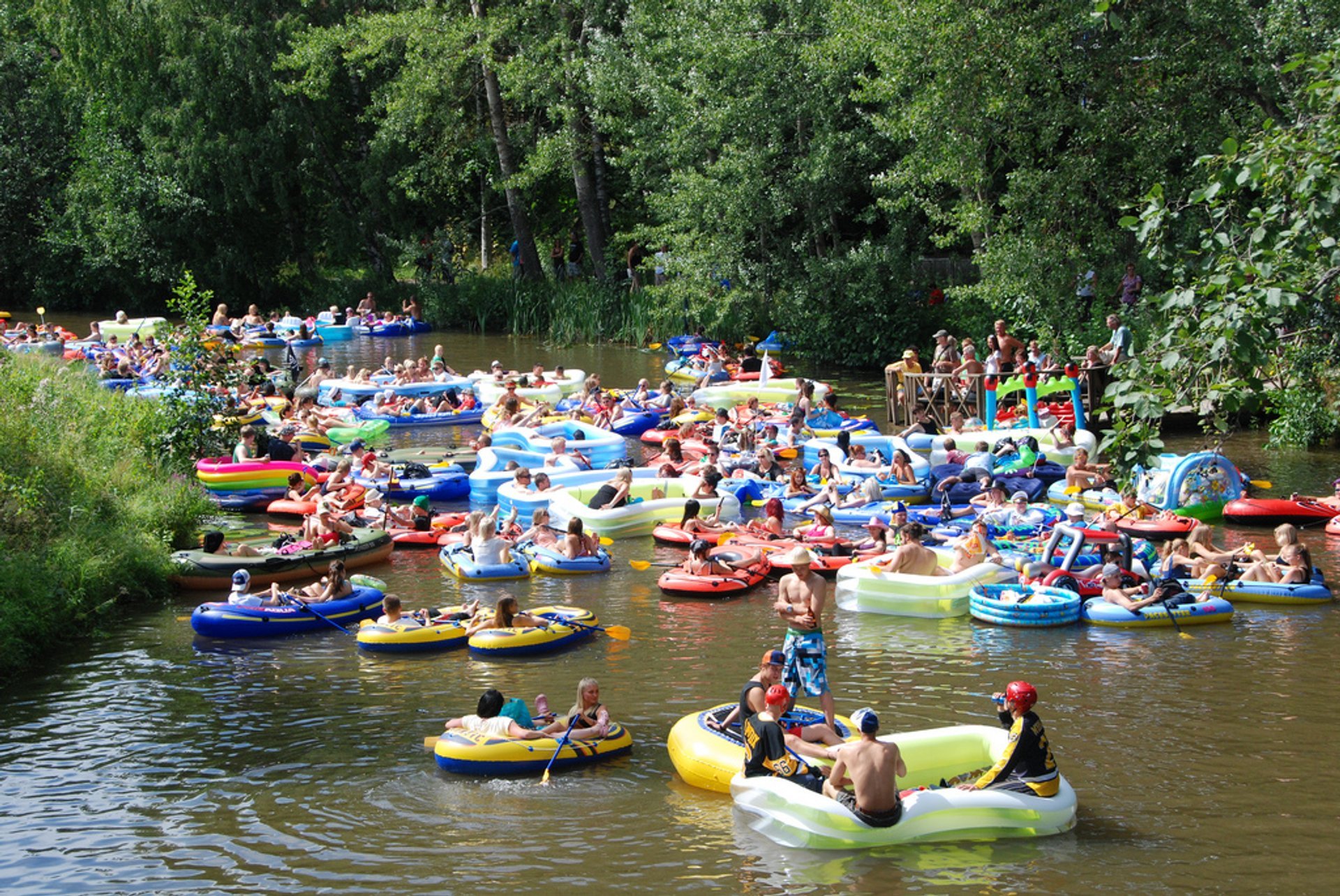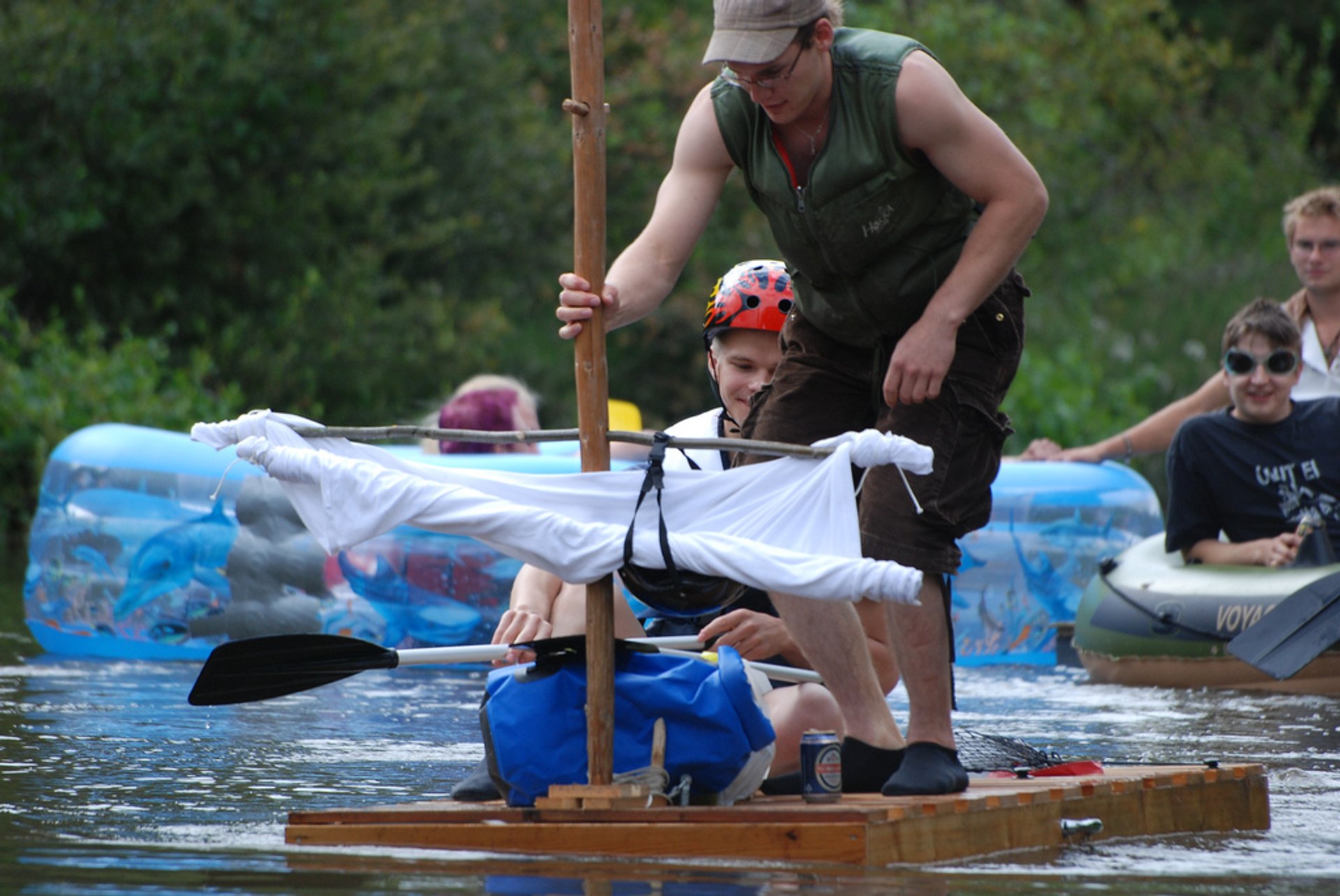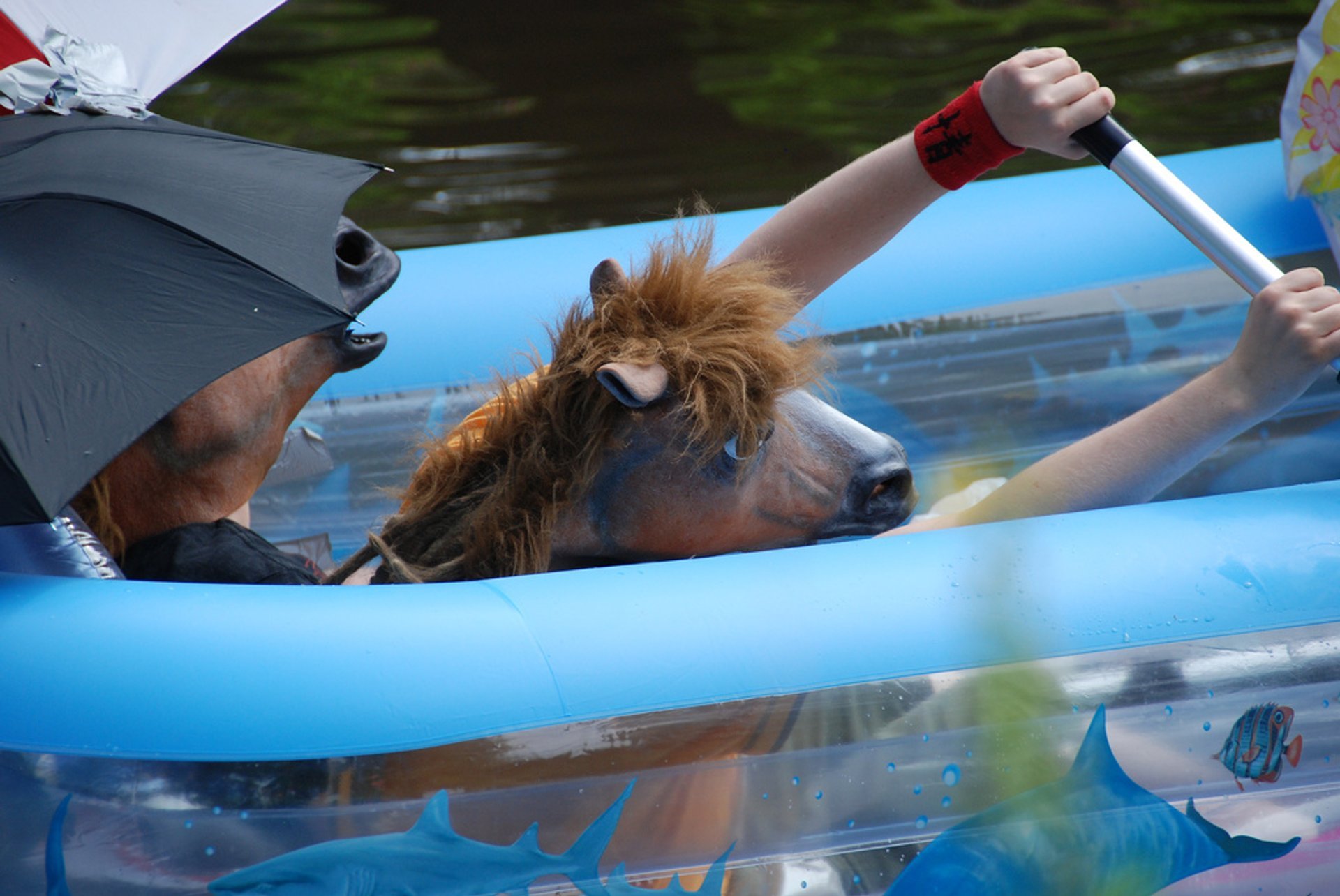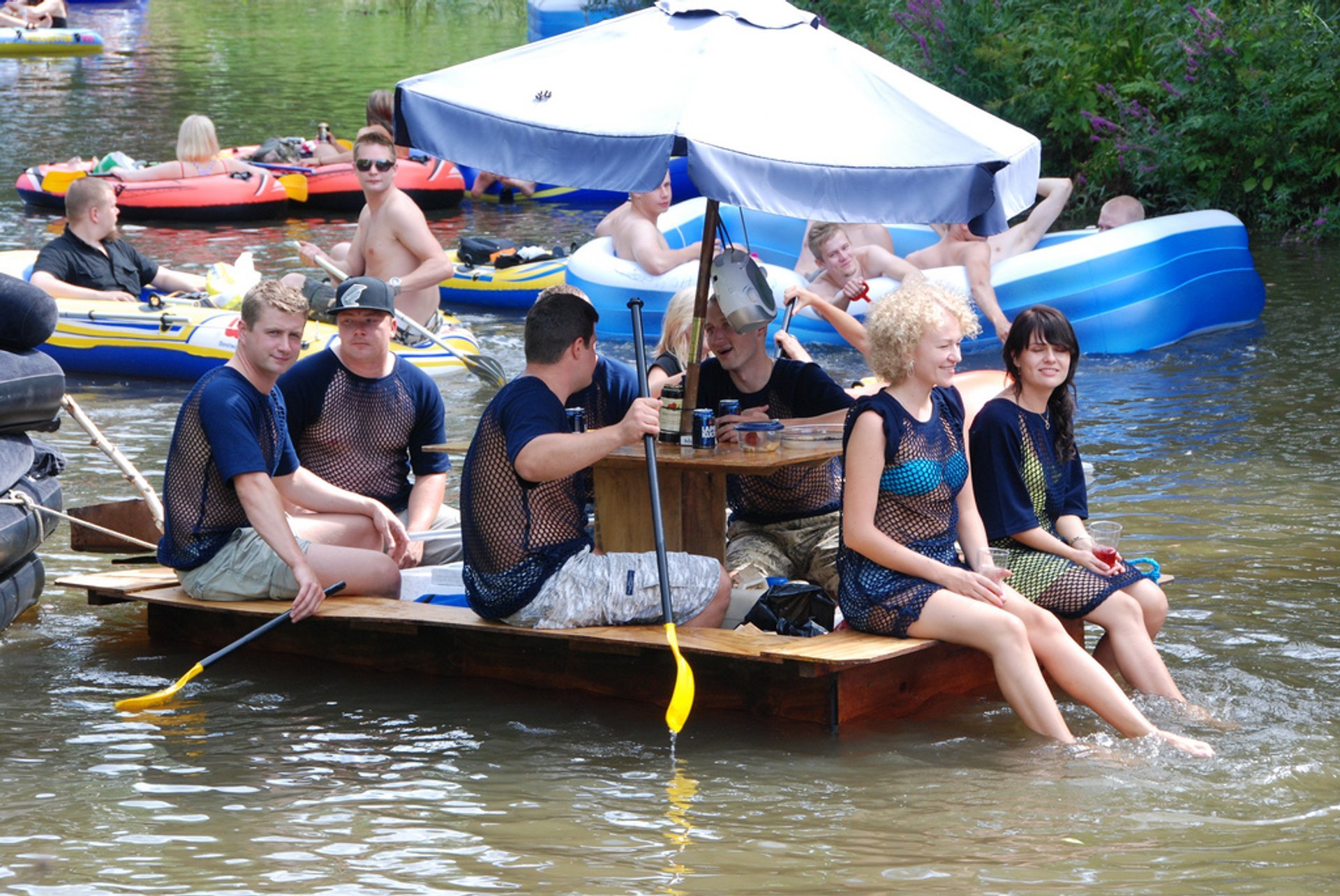 The name Kaljakellunta is composed of two Finnish worlds—"Kalja" and "kellunta" that could be roughly translated as "Beer Floating". The name lives up to reality as the event is mostly about floating on vessels while getting drunk on beer. That's not a competition,—just a weekend of sheer relax at Vantaa river with the other 5,000 people in inflatable boats, pools as well as in self-made vessels, and sometimes wearing bizarre costumes.
In spite of that considerable number of participants, Kaljakellunta doesn't have official organisers. The gathering is deemed spontaneous. Every year the dates and route of a beer floating weekend is chosen by voting in social networks and announced on Kaljakellunta's webpage. This website poses itself as purely informational. Usually, this summer fun takes place on the last Saturday of July or the first Saturday of August. Two most popular start points are Tikkurila and Tammisto.
The first of such spontaneous gathering happened in 1997 with 10 fellows. The next year the number of participants doubled, and in the following years this entertainment grew exponentially popular and started drawing thousands of holidaymakers.
Unfortunately, after Kaljakellunta, the neighbourhood is usually a great mess. All cleaning works are left for the councils of Helsinki and Vantaa. The cleaning bills reach tens of thousands Euro. Local government would have probably banned the action, but according to the Finnish "Every Man's Law", every man can freely walk, swim, ski or cycle in the countryside when it doesn't cause any direct harm to the environment. After all, how is it possible to ban a spontaneous gathering?