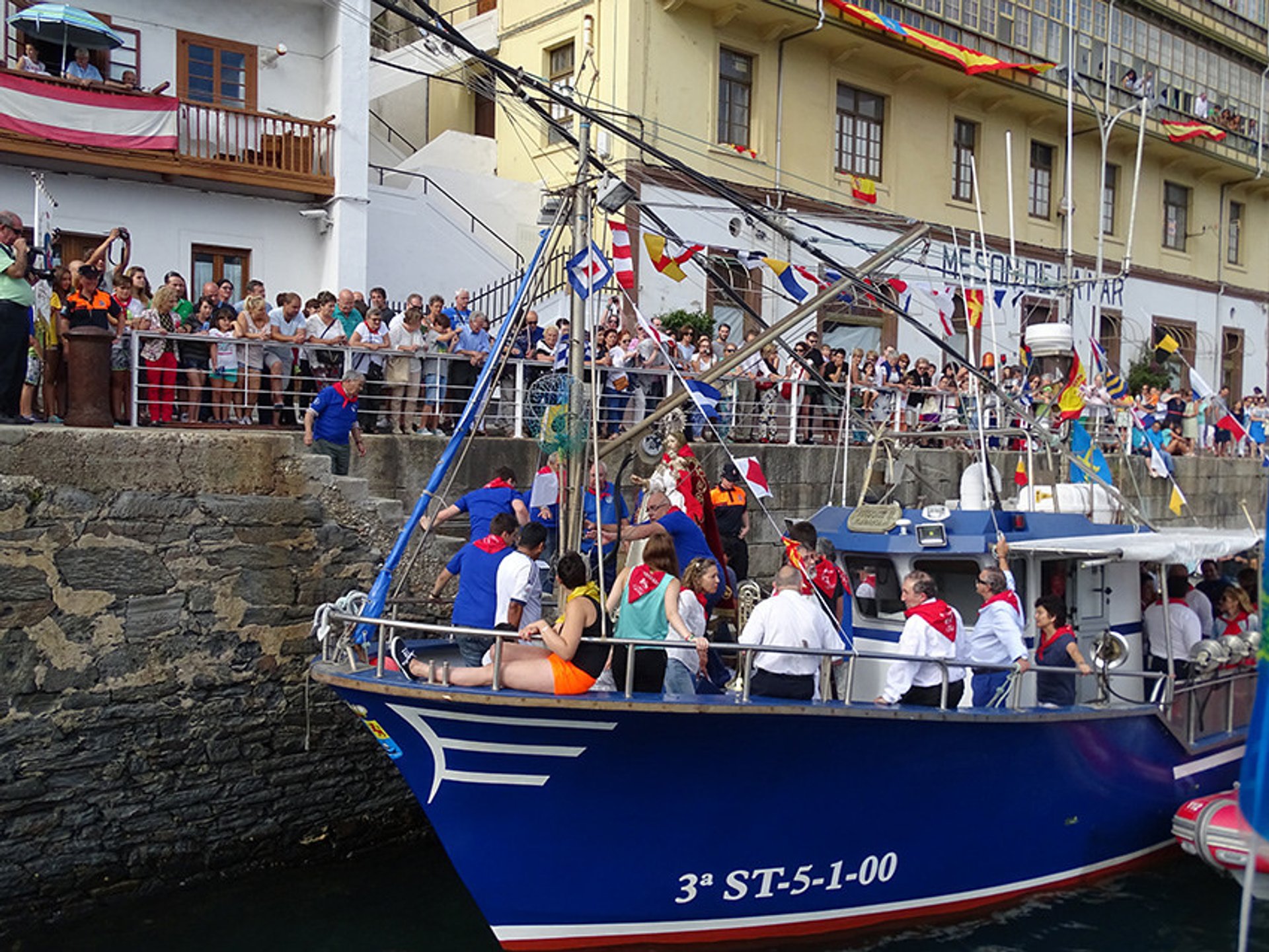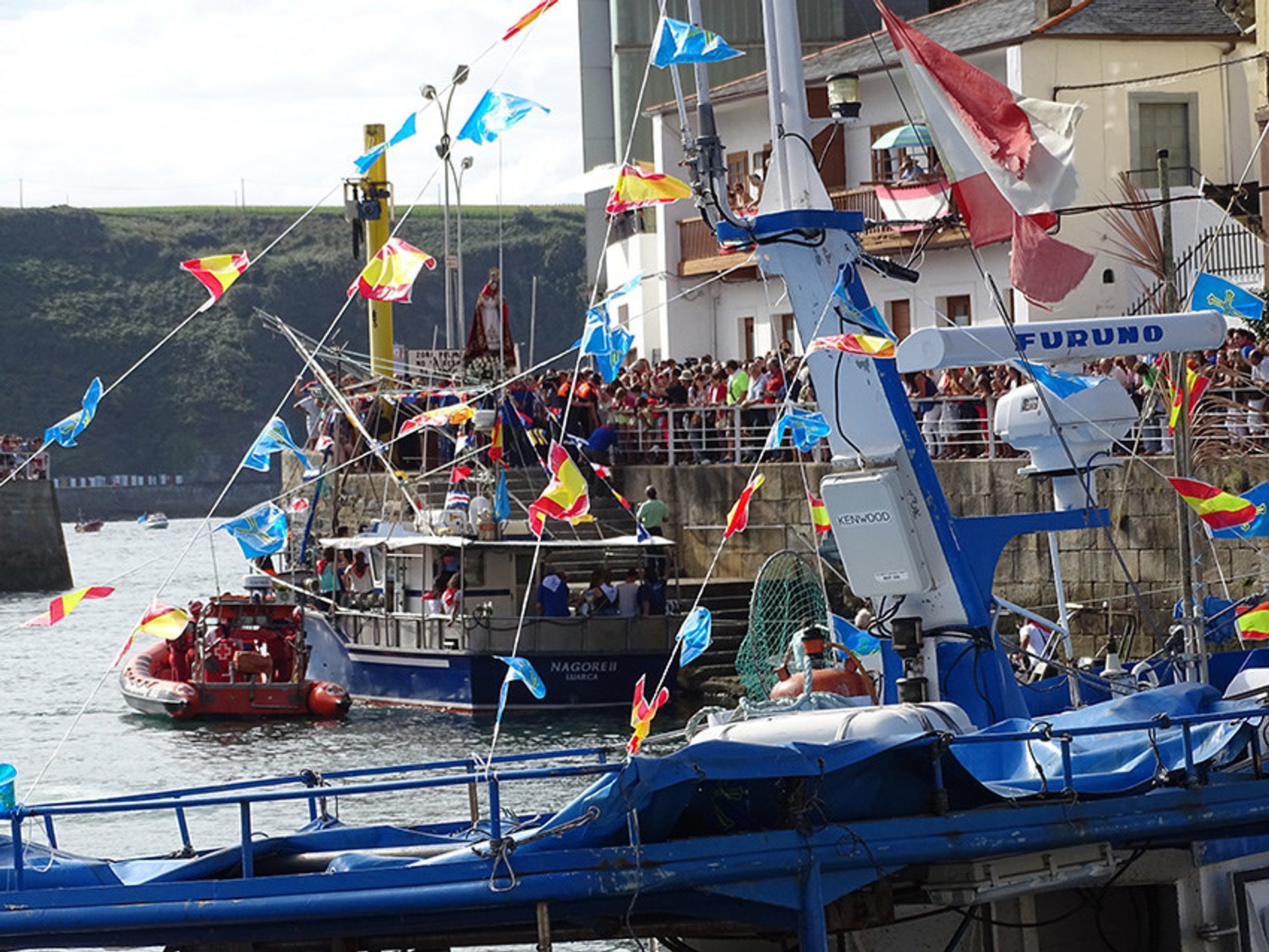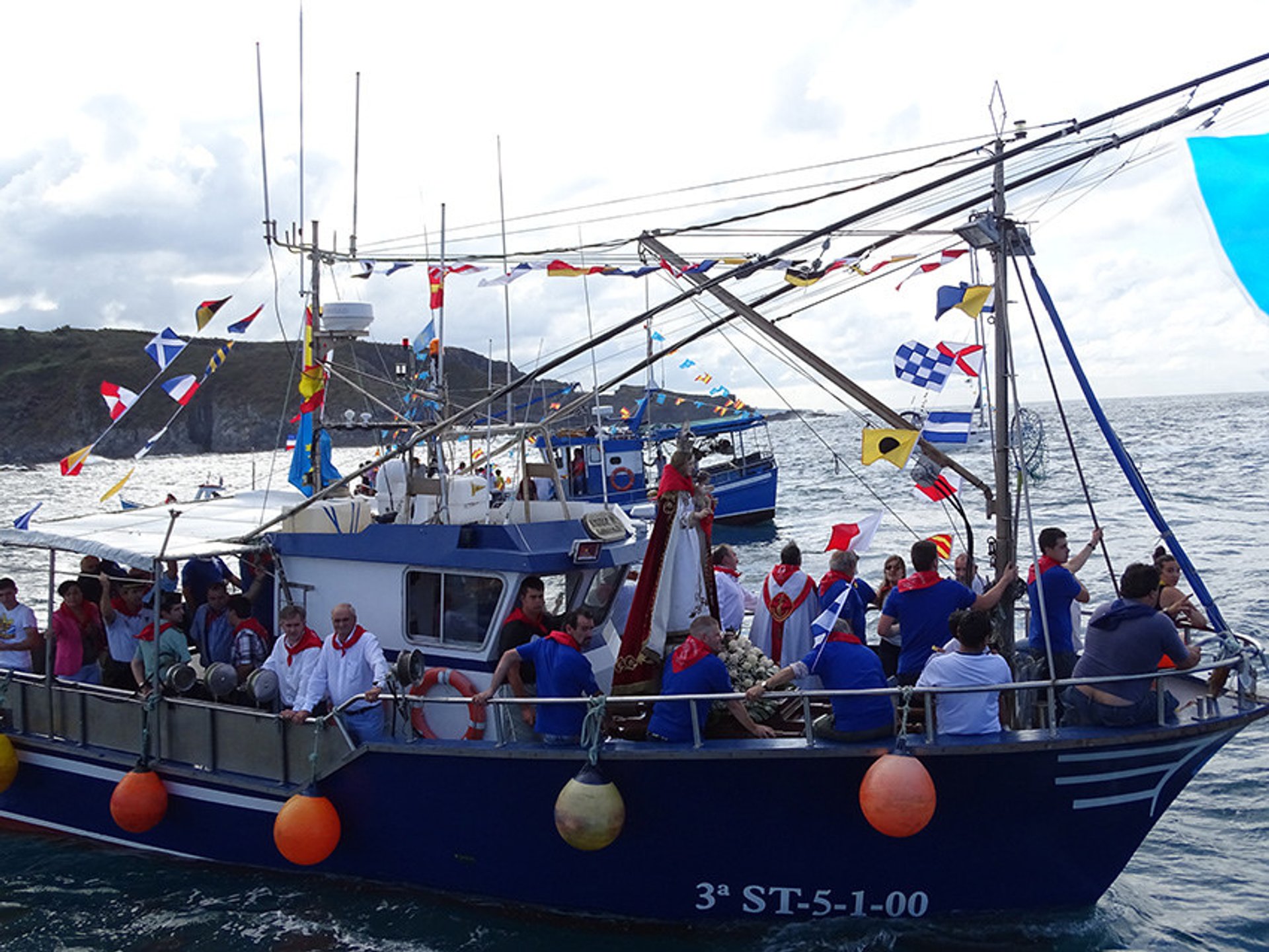 Luarca, the principal town in the municipality of Valdés in Asturias, is home to an annual festival called the Maritime Procession, which is held in memory of the sailors that have perished at sea. The event attracts visitors from all over Spain.
The procession takes place for three days. Fishing boats decorated with flags sail around a boat with the statue of Virgen del Rosario, the patron of the festival. A wreath is then thrown into the sea to commemorate the sailors.
The best way to see this procession is from one of the fishing boats. When a boat enters the port, you can throw yourself into the water. No one will be surprised—it is a part of the tradition here. After the procession, the party begins and a crowd forms around the port waiting for live music. The festival is very crowded and is an exciting event in this part of Spain. If you plan to visit this region, be sure not to miss it!
The maritime procession takes place on the 15th of August.
Find hotels and airbnbs near Luarca Maritime Procession of Virgen del Rosario (Map)