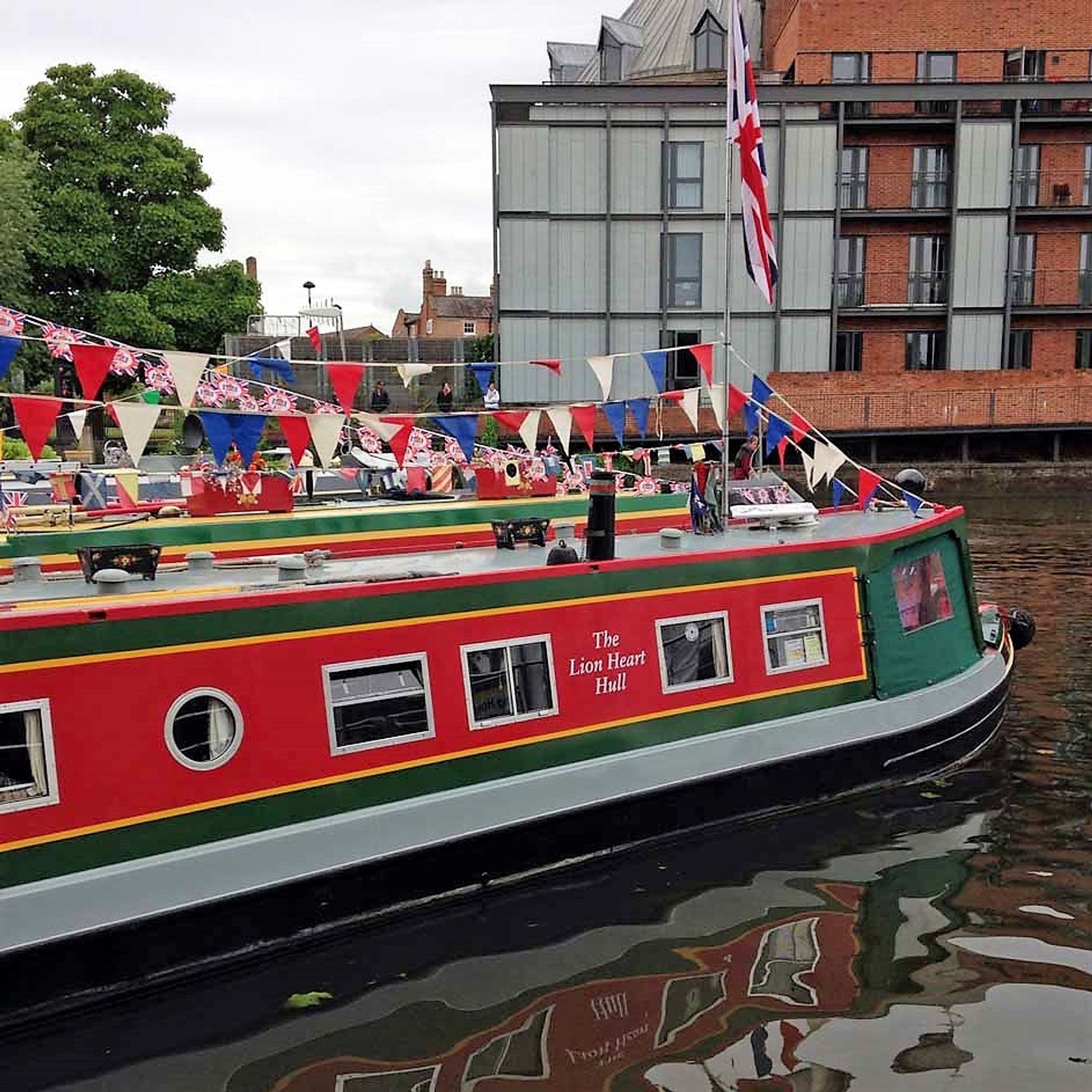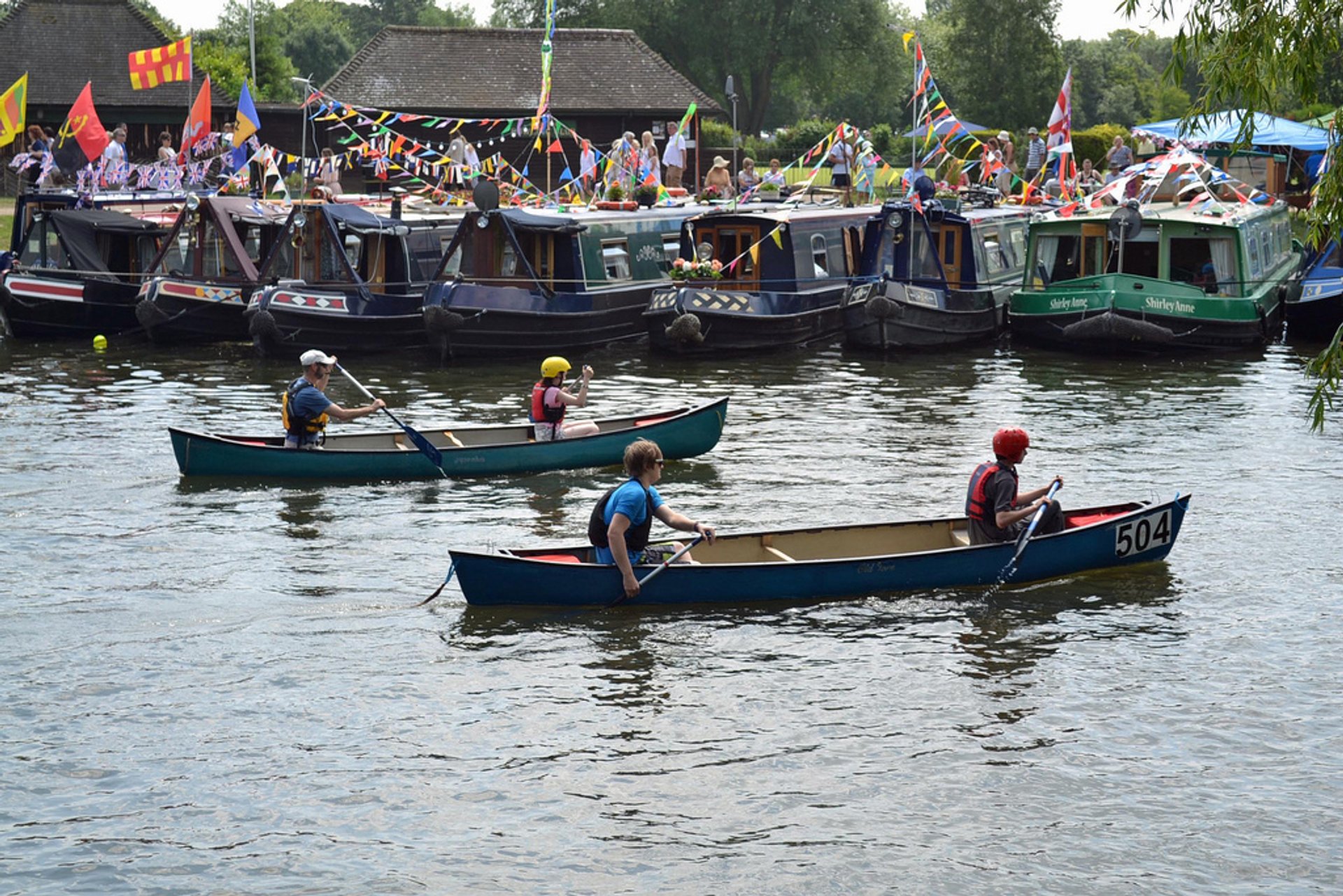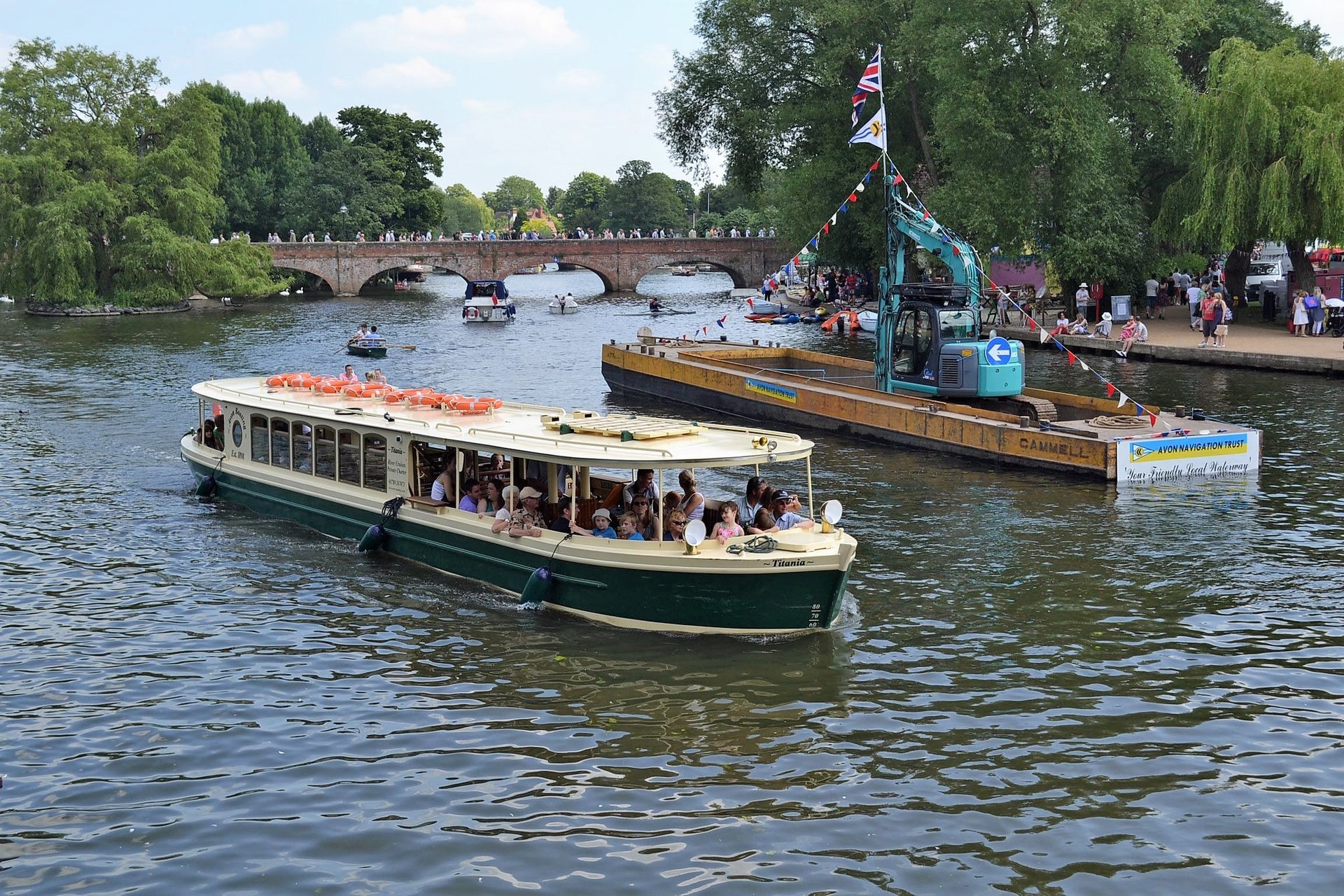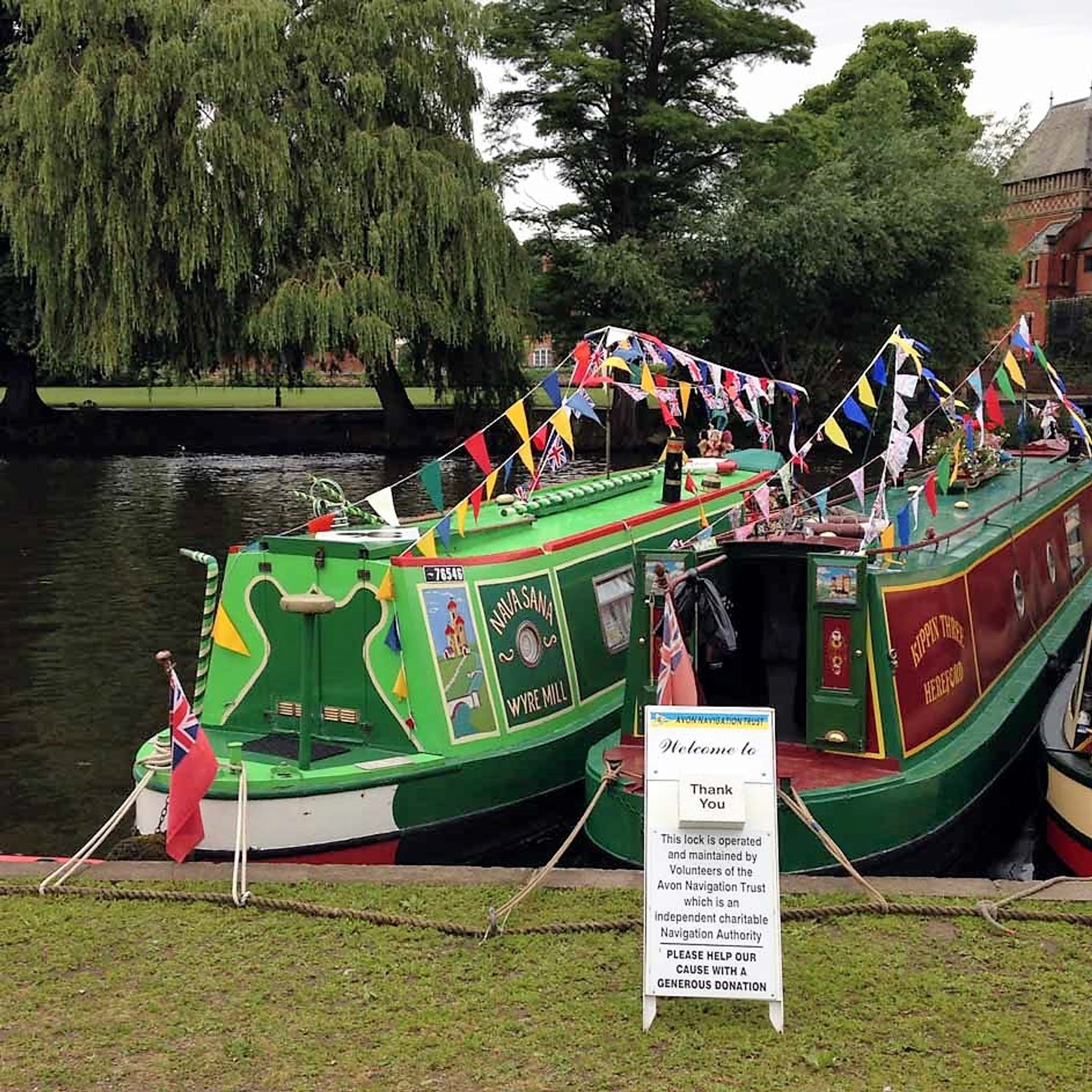 In the beginning of July the people of Stratford-upon-Avon honor their beautiful river. Stratford River Festival takes places on the banks and various venues of the city.
This is a quintessentially English free summer festival with great live music, delicious food, and lots of ale. However, most of the visitors come for the boat parade, with over 100 colourfully decorated and illuminated vessels. The parade takes place on Saturday after dark. The day ends with a spectacular firework display.
In the evenings, the festivities continue into the town. Stratford-upon-Avon's numerous cafes and restaurants offer much to eat and drink, including excellent locally brewed ale. There are also plenty of spots to be entertained. Stratford River Festival was named the Pride of Stratford Tourism in 2016 and 2018. It was also named Stratford's Best Festival by Stratford On-Line in 2016, 2017 and 2018.
Visitors can also hire a famous narrowboat and explore the river and the canals by themselves.
Stratford River Festival is great for families since there are plenty activities for the kids. There are also many free activities to enjoy. No wonder in 2017 the festival hit a record, attracting over 70,000 visitors to Stratford-upon-Avon.
Find hotels and airbnbs near Stratford River Festival (Map)