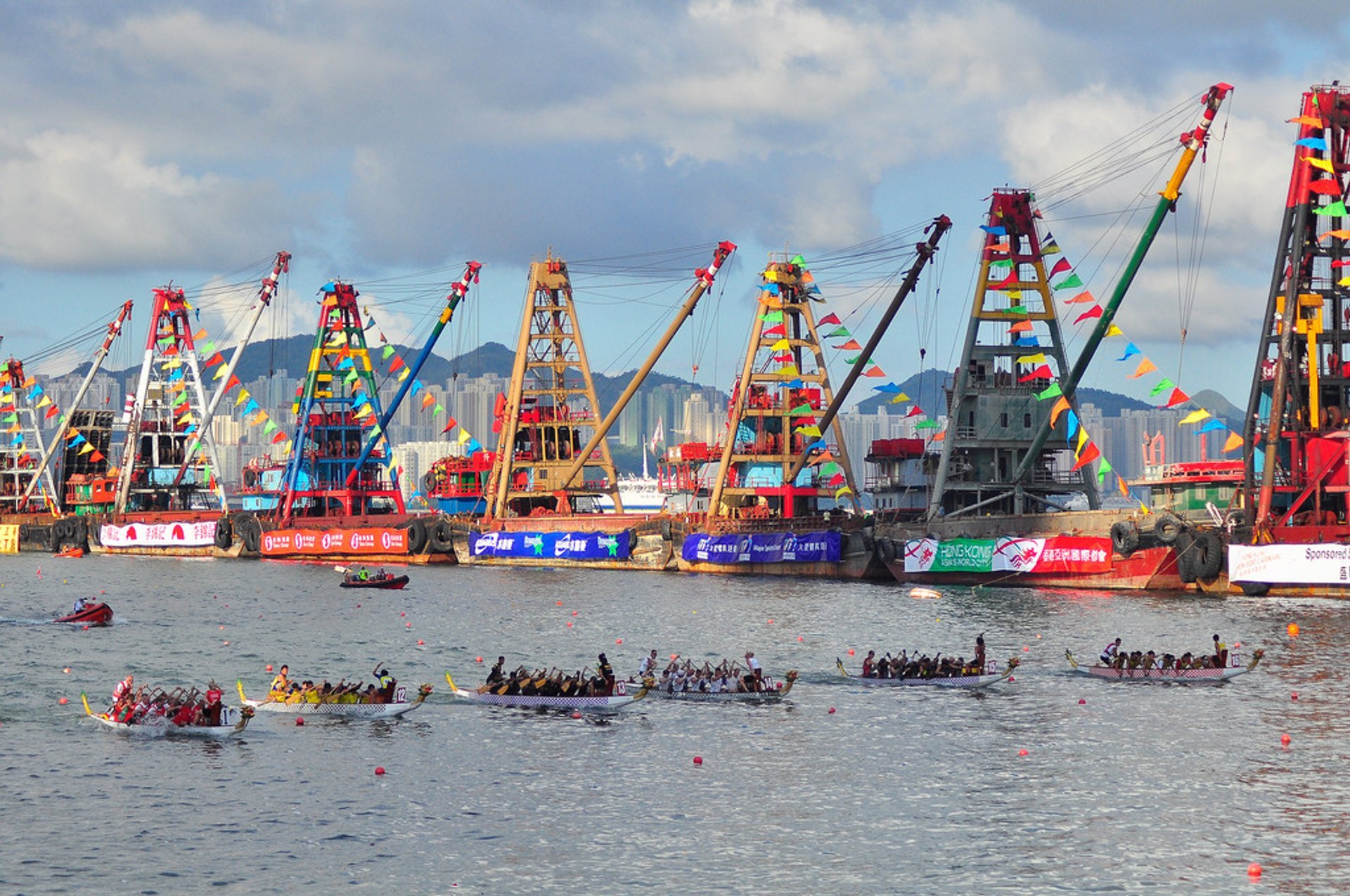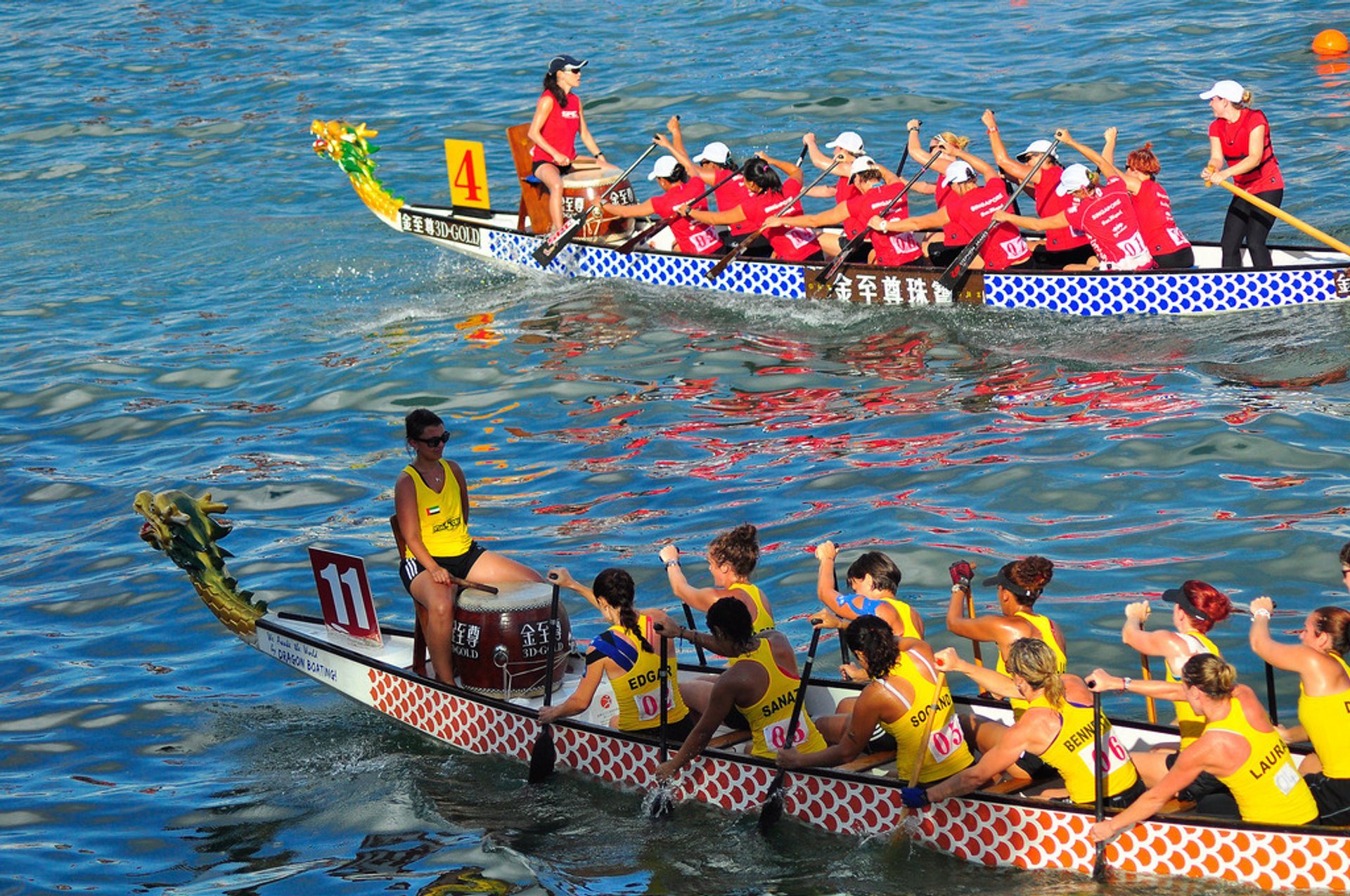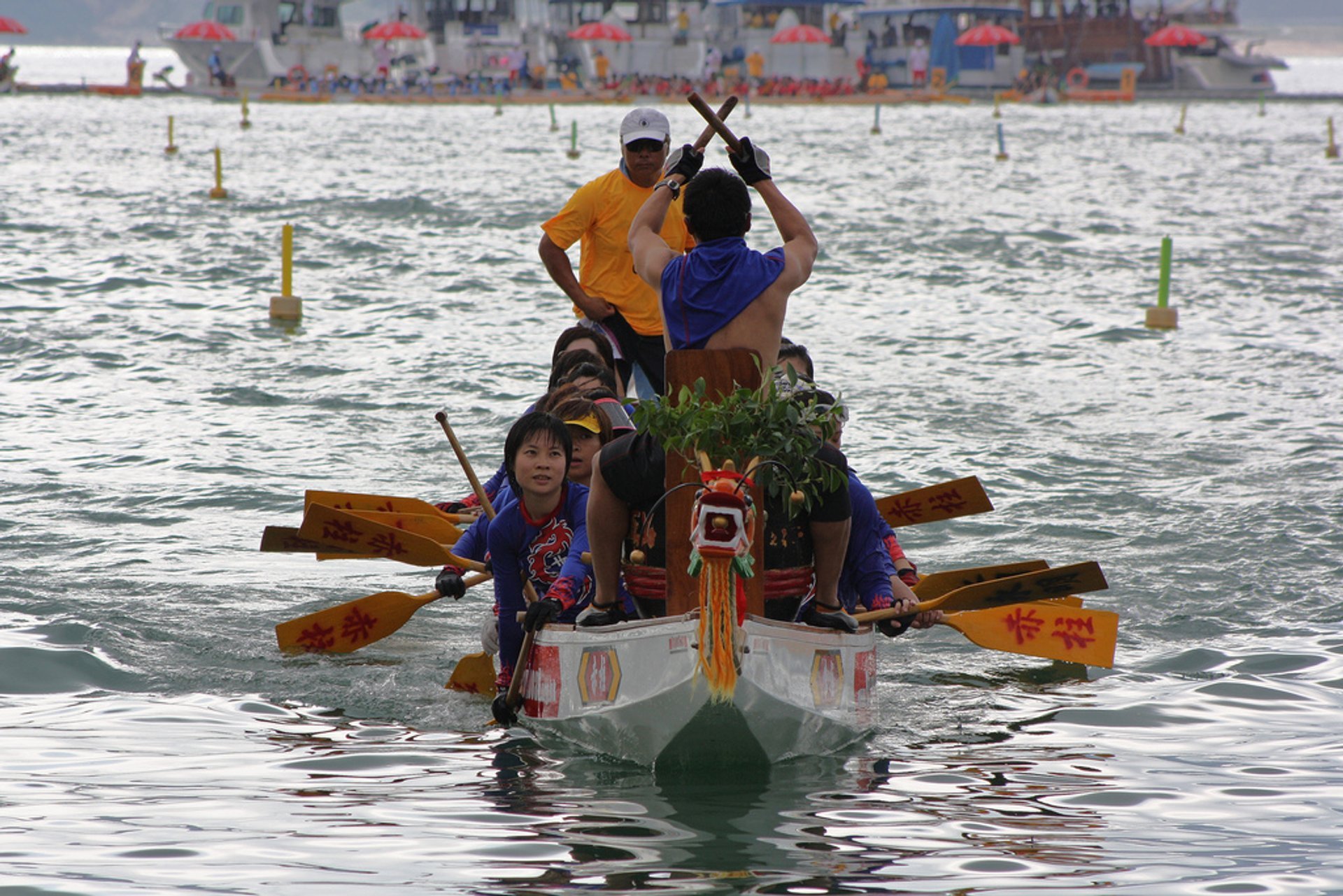 This festival commemorates the death of a popular Chinese national hero Qu Yuan. He drowned himself in a river over 2,000 years ago to protest against the corrupt rulers. Legend says that townspeople beat drums and threw dumplings into the water to scare fish from eating his body. Today exciting festival activities recall this legendary event.
People eat rice and meat dumplings wrapped in bamboo leaves and many look forward to swimming as well. However, the real highlight of the festival is the dragon boat racing. Teams of 20-22 paddlers race elaborately decorated narrow dragon boats accompanied by the beat of heavy drums to the finish line.
Dragon Boat races in Stanley are some of the most remarkable and attract huge crowds. Expect to see hundreds of international racing teams who come to Hong Kong just for this event.
Find hotels and airbnbs near Dragon Boat Festival (Map)