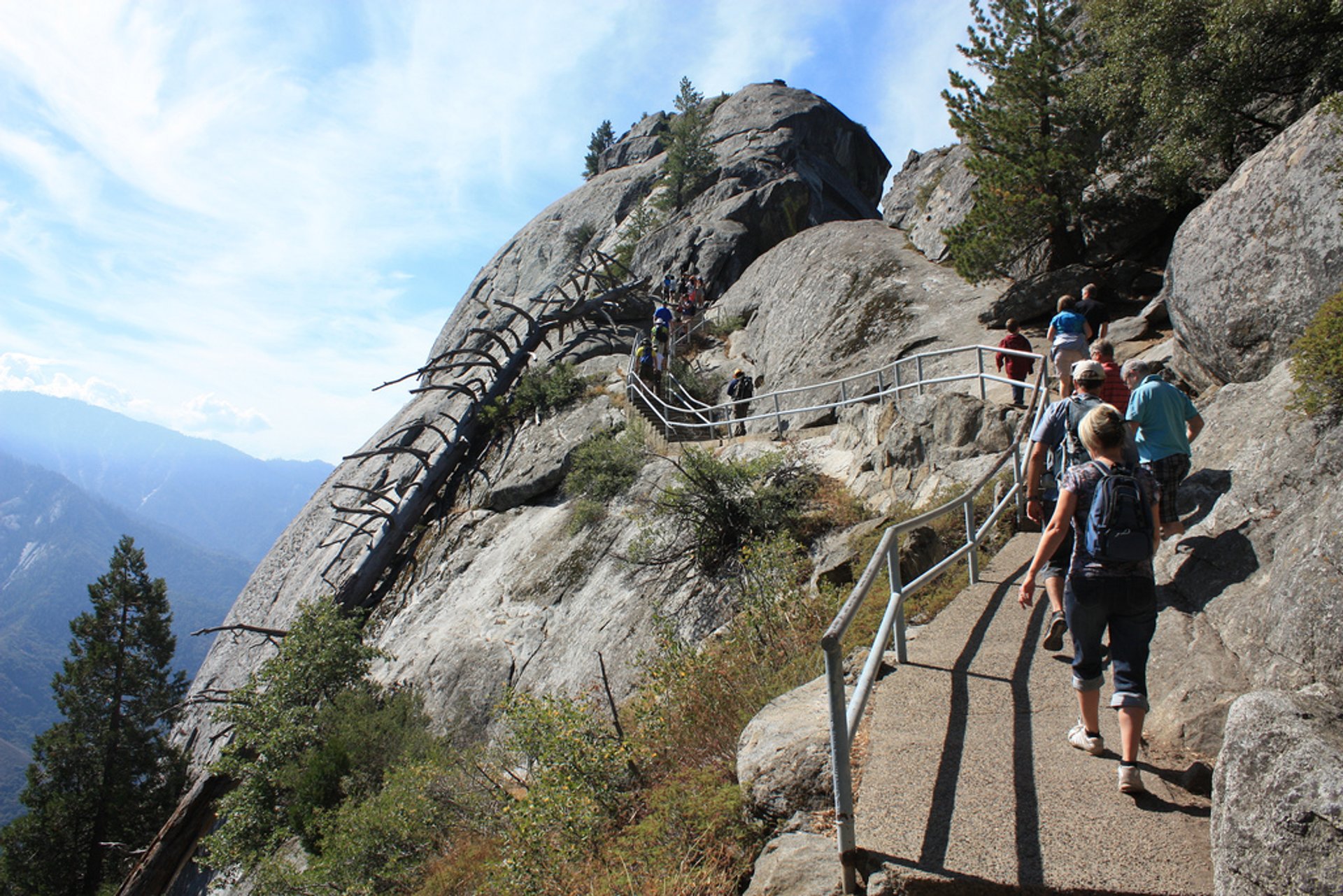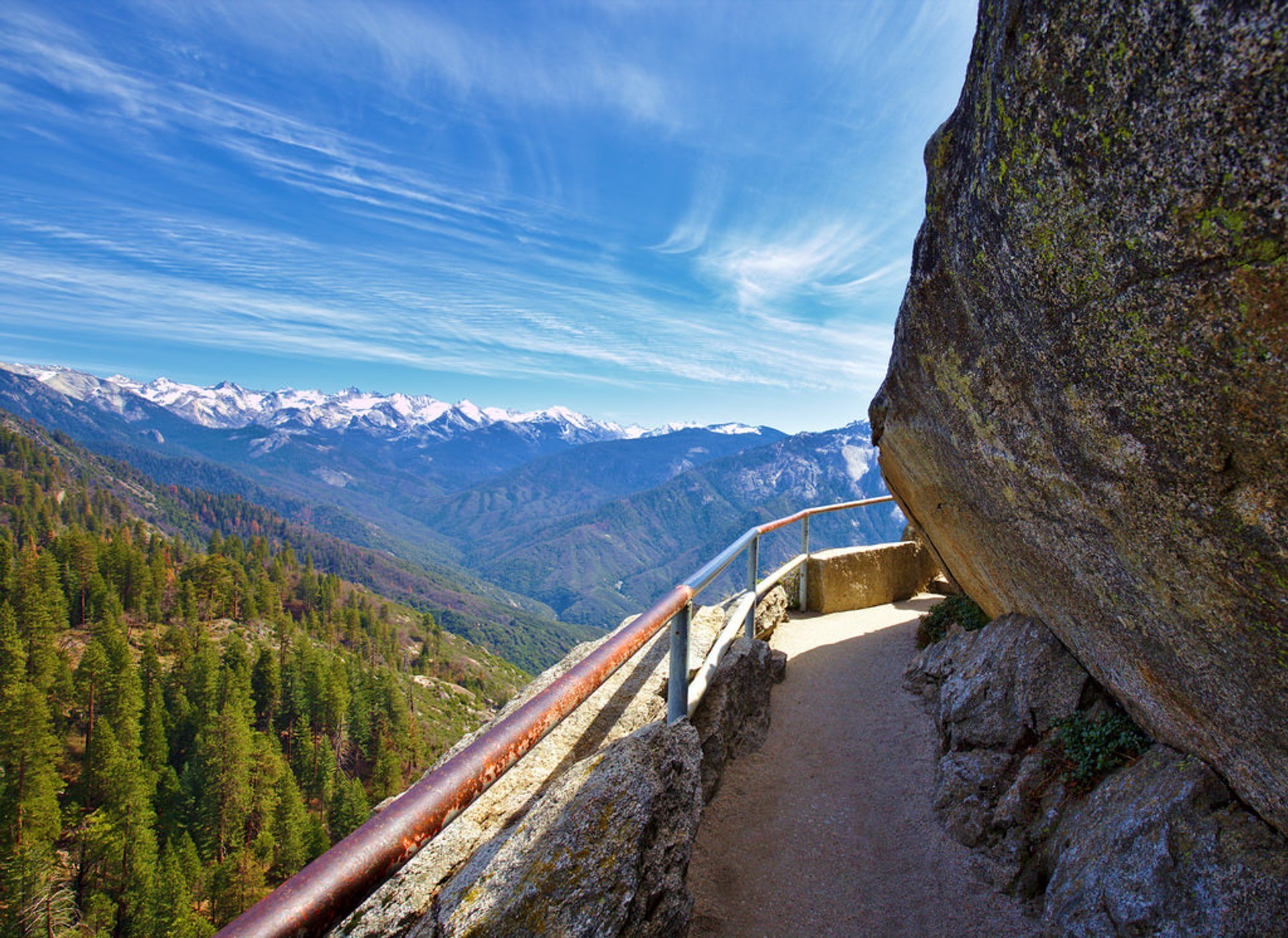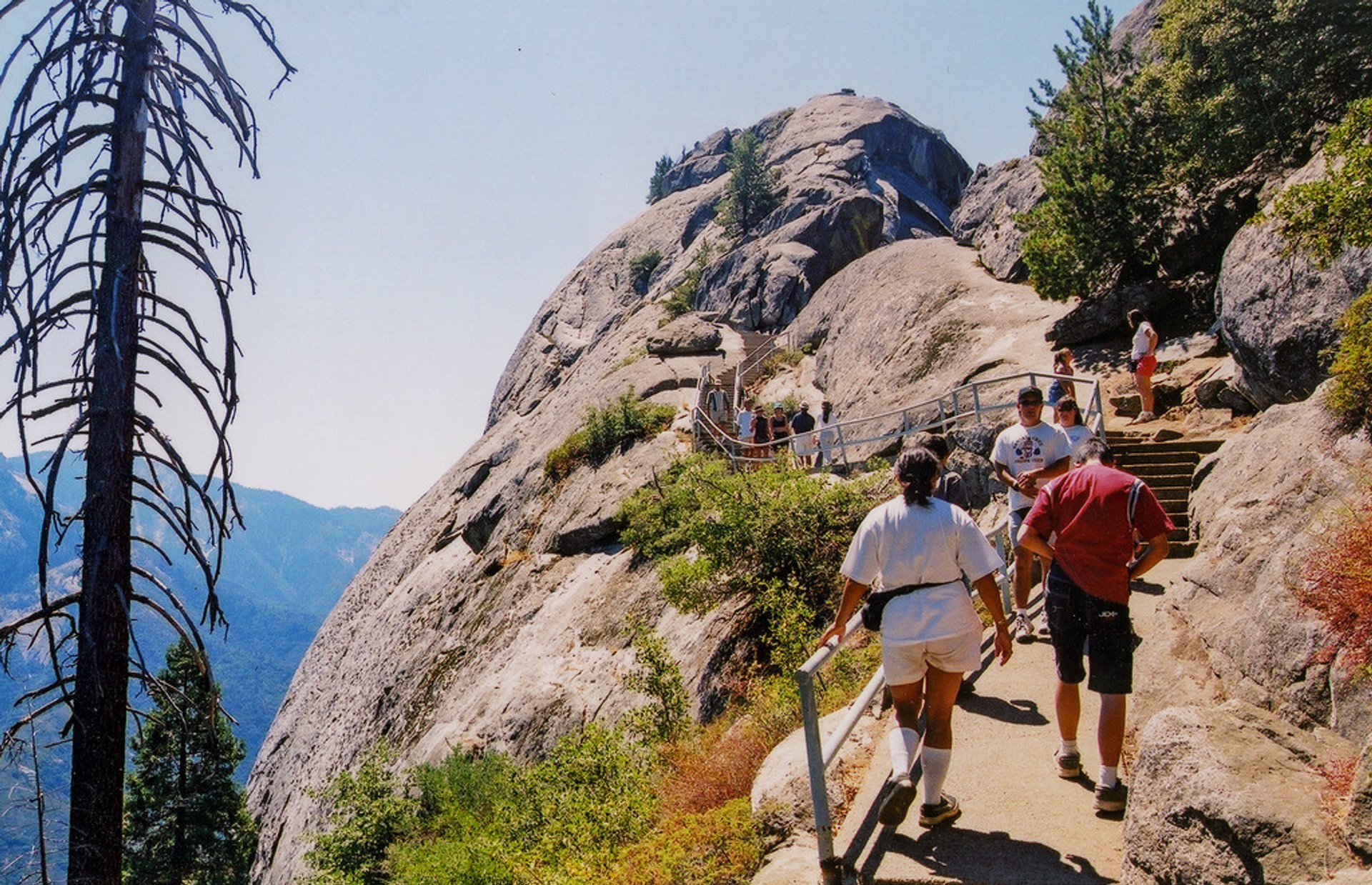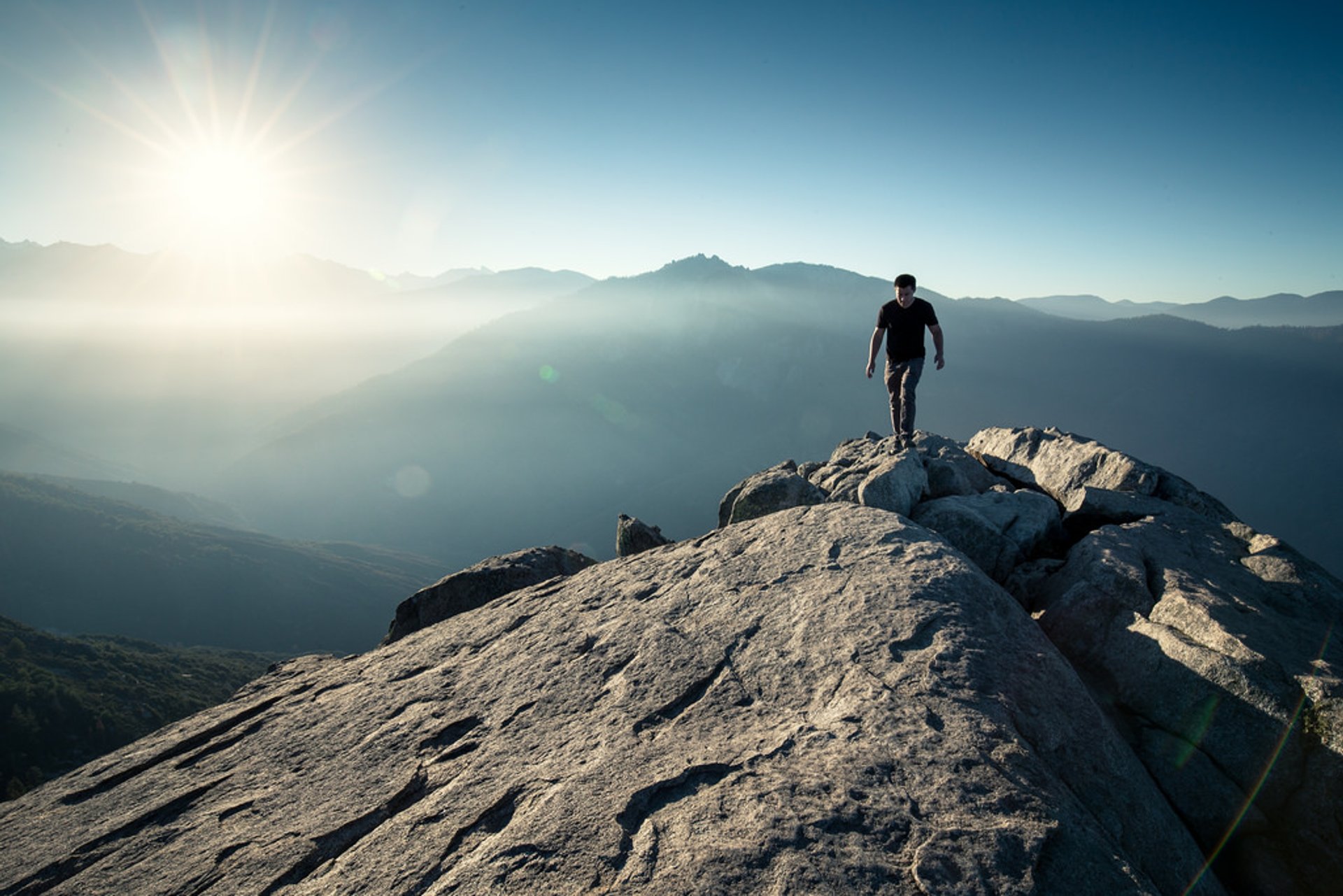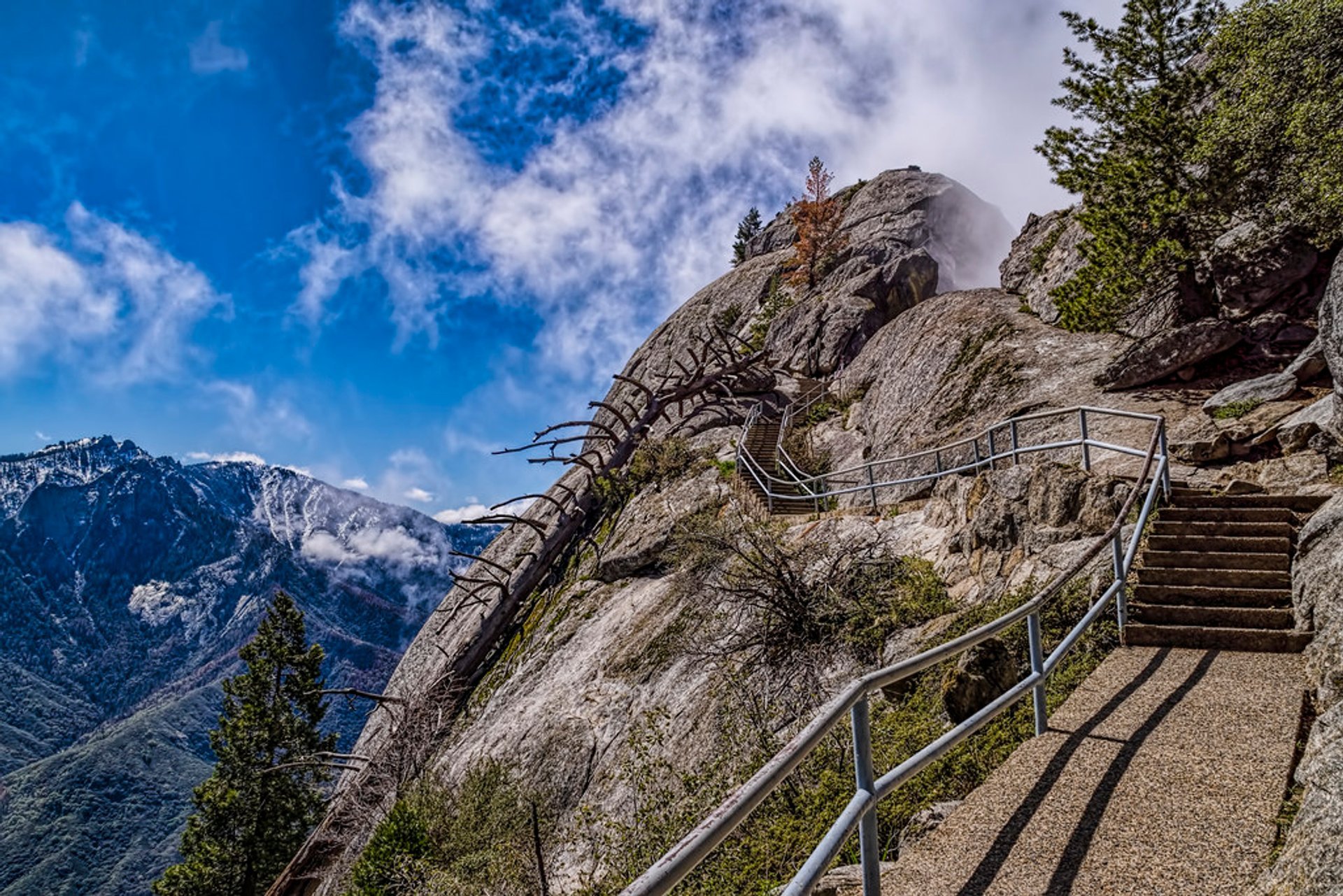 Moro Rock is a granite dome rock formation located in the center of Sequoia National Park. You can see it right between Giant Forest and Crescent Meadow. Visitors can hike to the top using 400 granite steps built in 1930.
The stairs are carved into the rock and they also protect it from damage. As most of the rock is vulnerable to exfoliation, climbing is prohibited here, and the stairs is the safest way to the top.
This is a 242 m hike and even the most prepared hikers will gasp and puff. Don't try to get to the top in one run, take a pause, catch your breath and marvel the beauty of the landscape you see. Amazing views of the Kaweah River Gorge, Three Rivers, or the Great Western Divide far below will make this hike one of the most impressive and memorable. At the top of this rock, you'll get a striking 360-degree view of Sequoia National Park. The area offers the best visibility during early day hikes in summer and during the cooler days of fall and spring. This trail has limited access during thunderstorms or when it is snowing.
Find hotels and airbnbs near Moro Rock Hike (Map)