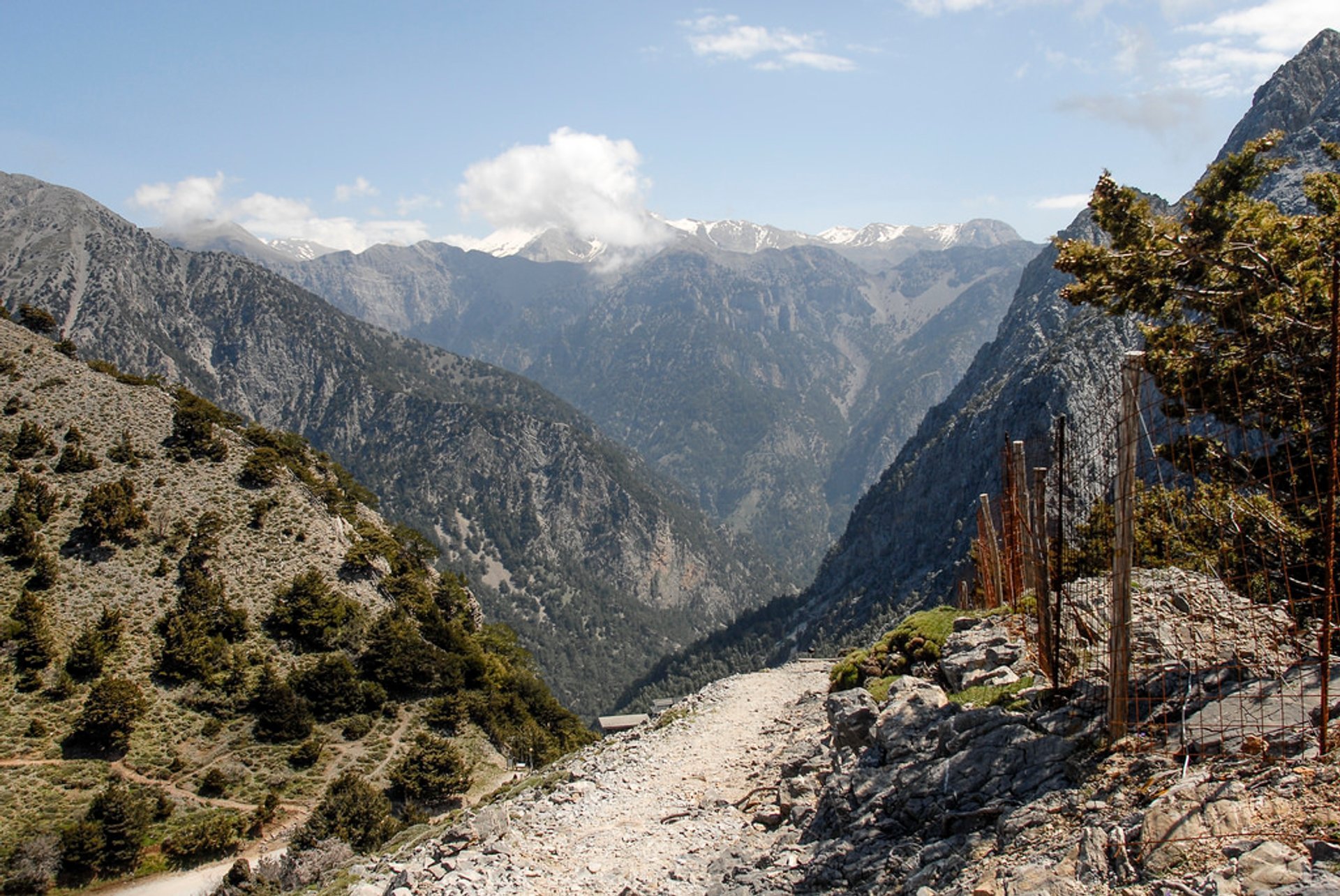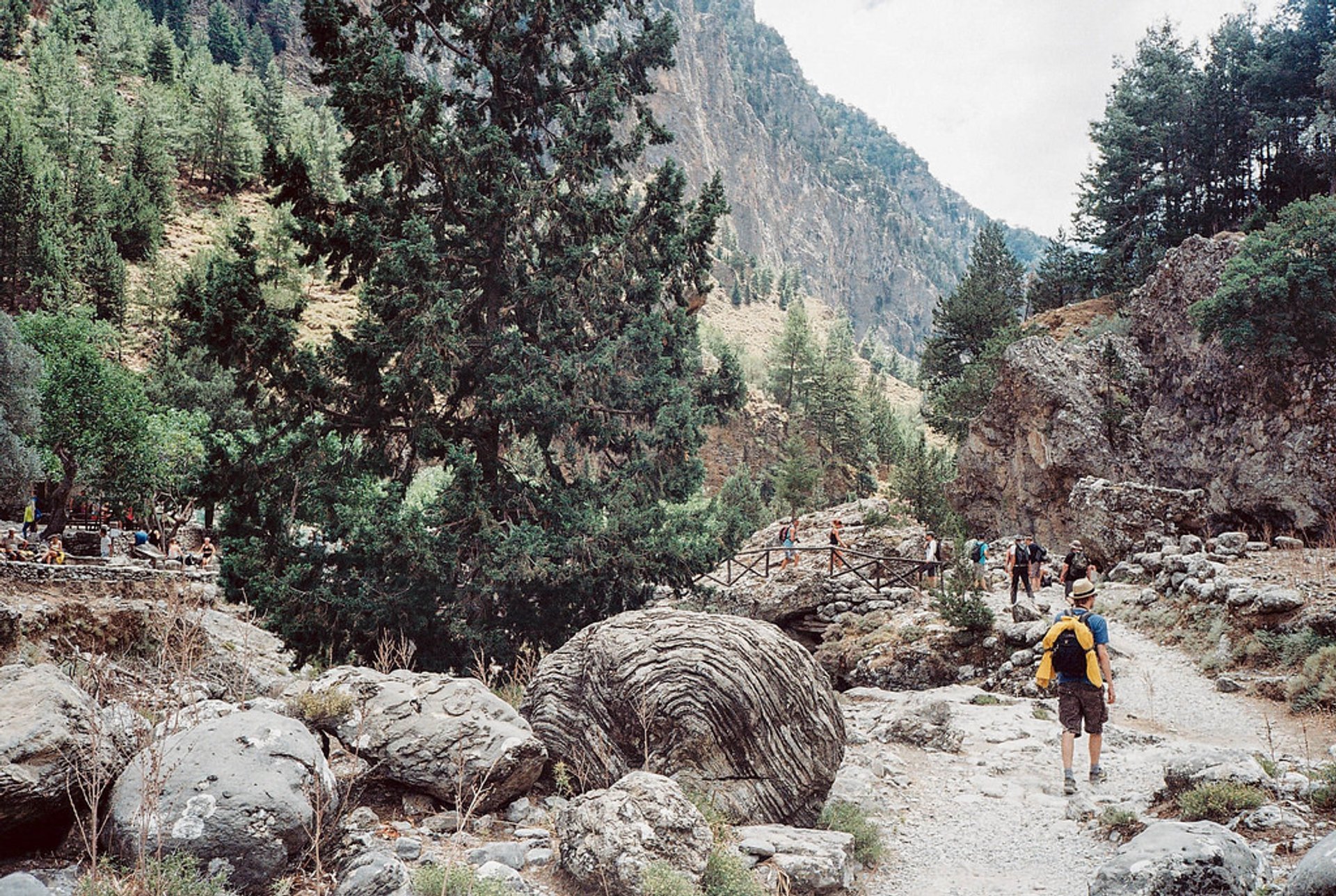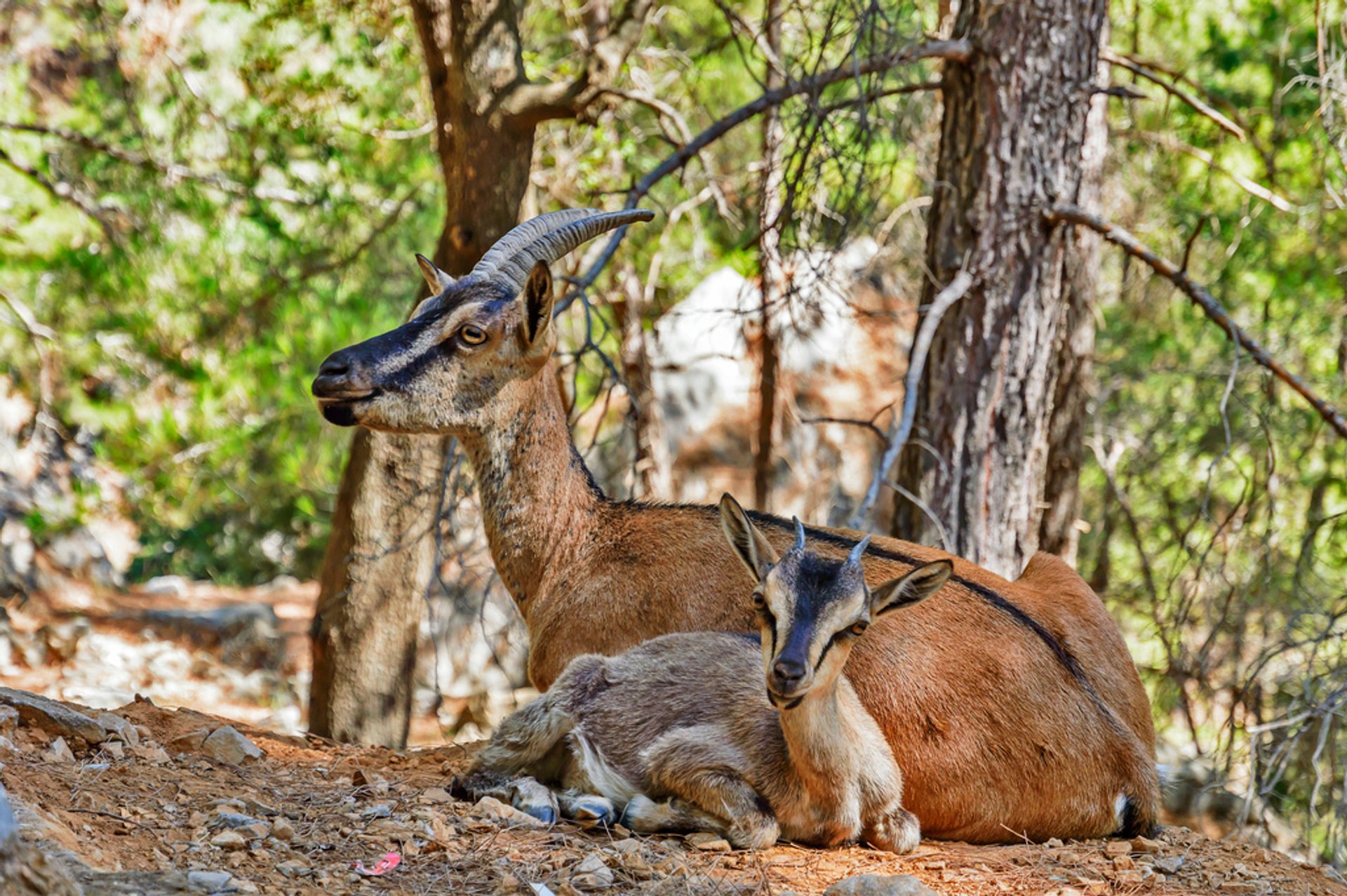 The Samaria Gorge is one of the longest gorges for hiking in Europe, which was founded in 1962 to protect the cultural value of the region and its endemic plants and wildlife. Before 1962, the area around the tiny and cosy village of Samaria was settled by humans. When the area was proclaimed a National Park, all inhabitants were relocated.
Nowadays, it's one of the greatest destinations for hiking in Crete. The hike of Samaria Gorge National Park starts from the Xyloskalo trailhead at an altitude of 1,250 meters. While hiking, you will have an opportunity to visit a ruined village of Samaria, where you can have a quick rest and discover its ancient churches and remnants of old houses.
It's also a good chance to see amazing plants in Crete, such as peonies, dragon arum, marjoram, anemones, white asphodels, yellow phlomis, and irises. What is more, the area of Samaria is a home to a species of wild goat called "Agrimi" or "Kri-Kri." The best place for swimming, having a meal, and resting is Agia Roumeli. After visiting this small village, you can take a boat to Chora Sfakion and return to Chania city by bus.
A hike to Samaria Gorge National Park isn't an easy one. It's pretty rocky and stony. If you get injured while hiking, there will be rescue men walking with mules at your service. In case of emergency, they are always ready to help you. Samaria Gorge is available for hiking just during a warm season. It's normally open from May until October. However, depending on the weather, the season could start or end earlier.
Find hotels and airbnbs near Hiking in Samaria Gorge National Park (Map)