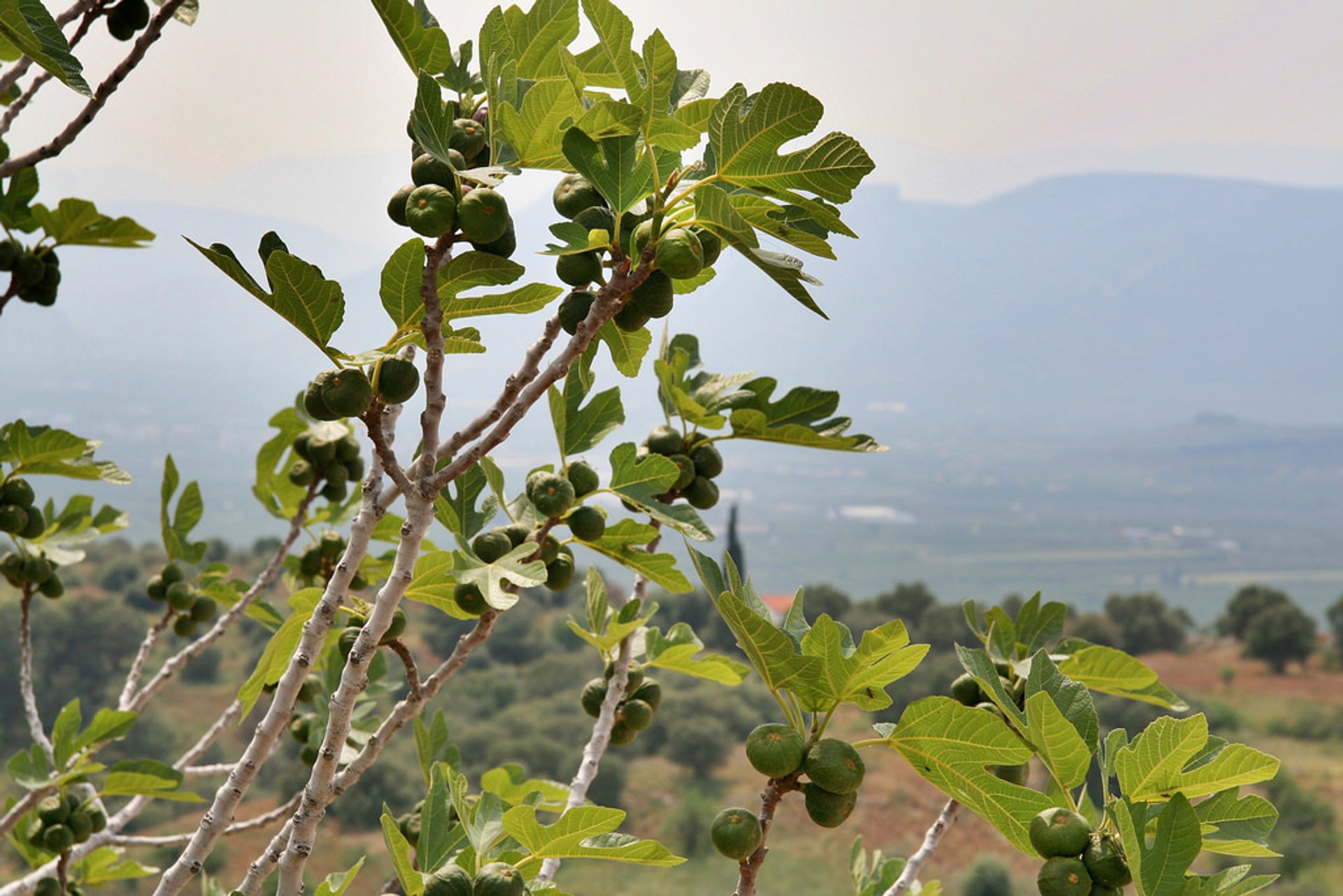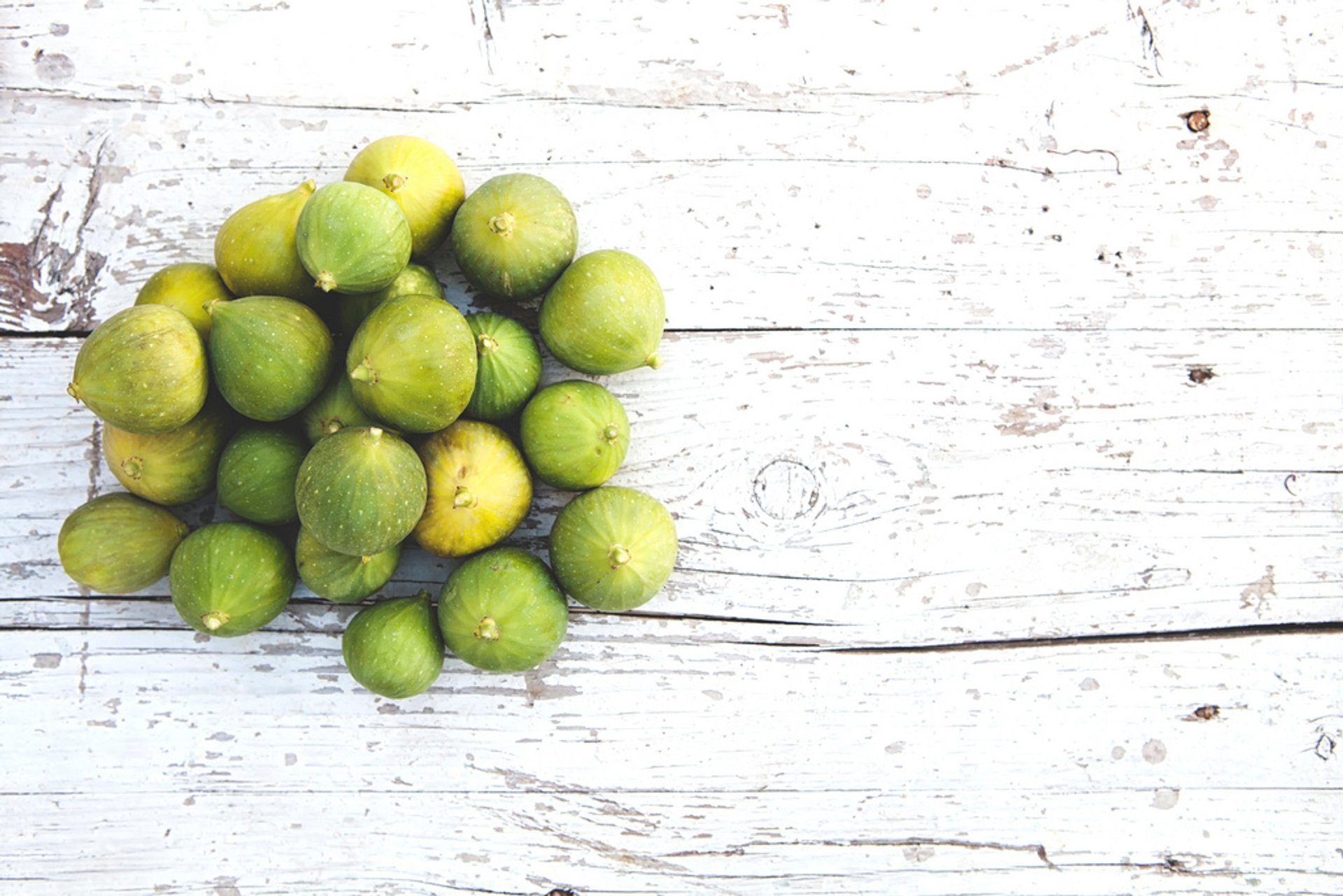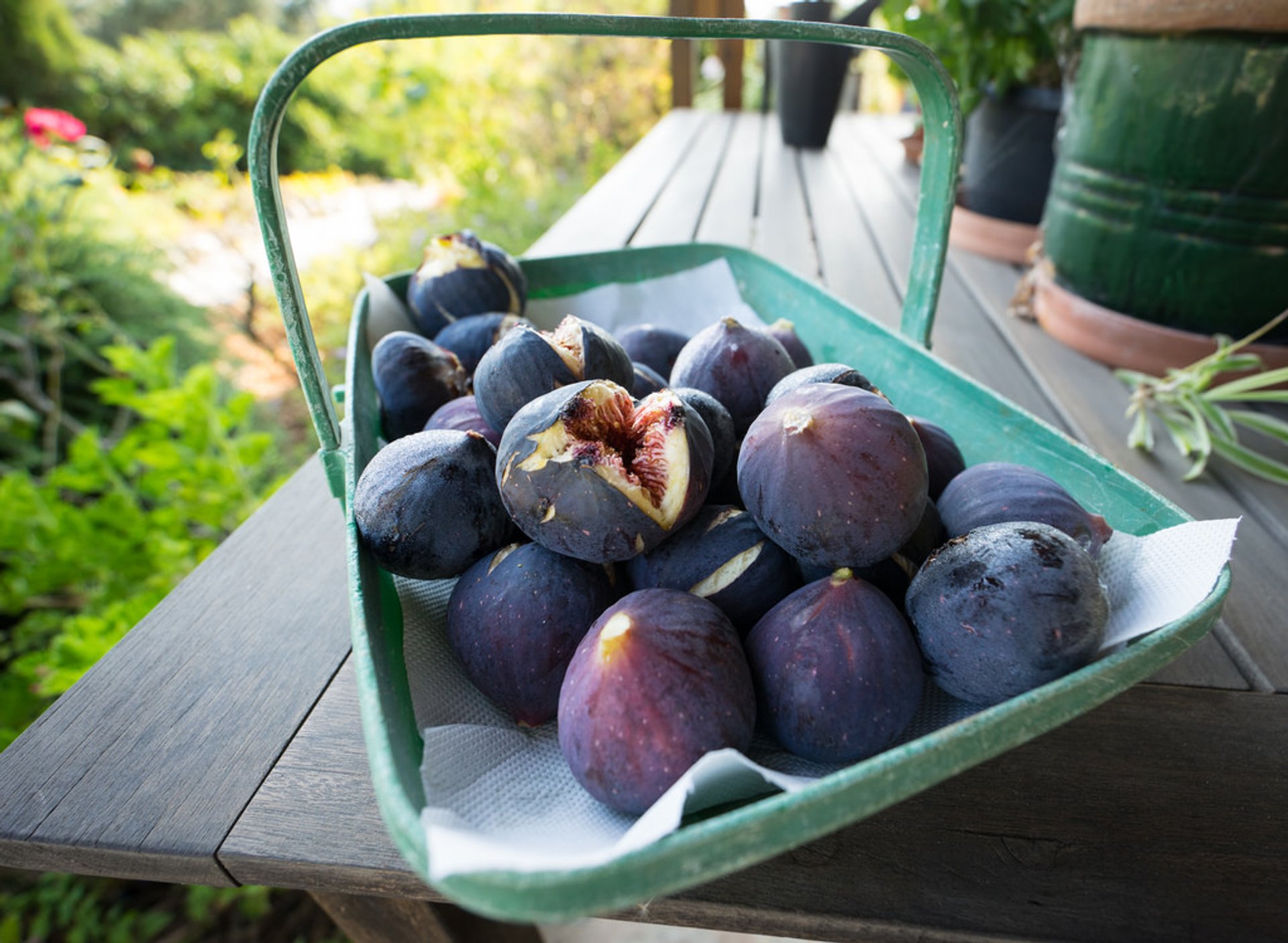 Figs are believed to be a staple food for ancient Greeks. What is more, they are considered to be indigenous to western Asia. However, nowadays, you can find this tasty fruit almost all around the world. Ancient Greeks used to believe that figs, the same as olives, are a symbol of peace and prosperity. Indeed, figs in ancient Greece were allowed exclusively for favoured citizens.
The fig tree isn't so big, but sometimes it can grow up to 15 meters. In Greece, you can find fig trees in every garden around the countryside. The most popular fig regions are Kalamata city and Evia Island. Besides, the area of Kalamata is very famous for its production of high-quality dried figs. There are a few different types of figs you can find in Greece, namely: Smyrna figs and Vasilika white and black figs. Both of them have pretty large sizes and looks bloody red inside.
The figs are harvested in late summer and early autumn (mid-August–September), before the first autumn rains. Fresh fruits are available until November. Keep in mind that fig fruits are supposed to be fully ripened if you want to pick them from the tree. When you pick unripe figs from the tree, they stop ripening.
Find hotels and airbnbs near Fig Season (Map)